8 Red Flags That an Alzheimer's Caregiver Needs a Break
8 Red Flags That an Alzheimer's Caregiver Needs a Break
96% helpful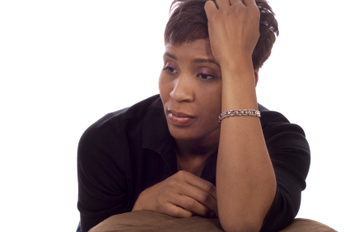 Stress and burnout are the most common problems for those who care for someone with Alzheimer's disease. And, in turn, caregiver stress -- the emotional strain of tending to a loved one -- is one of the biggest reasons people with the disease enter nursing facilities.
Take stock of your stress level by asking yourself whether you're experiencing any of the following emotional and physical symptoms. For an even better reality check, have your partner or other loved one answer the questions for you to see what someone close to you thinks.
There's no formula for defining your stress level, but if your yes answers outnumber your no answers, or if just two or three of the categories seem to apply to you, consider taking steps to ease your situation.
A short fuse
Do you lose your temper easily?
Do you feel angry with your parent?
Do you feel irritable toward other family members or find yourself snapping at them?
One of the more obvious signs of caregiver stress is losing your cool easily. Frustration may particularly increase when obstacles or challenges come up, whether major or minor.
Emotional outbursts
Do you cry often or unexpectedly?
Do you experience feelings of despair?
Do you have dramatic mood swings?
It's natural to grieve as your parent's condition declines. It's also normal to feel a complicated range of emotions about having to parent your parent. But if you're increasingly emotional or feeling emotionally fragile, there may be something more going on.
Depression is a real risk for caregivers. Even if you're not clinically depressed, emotional outbursts can be an unconscious outlet for feelings of being overwhelmed.