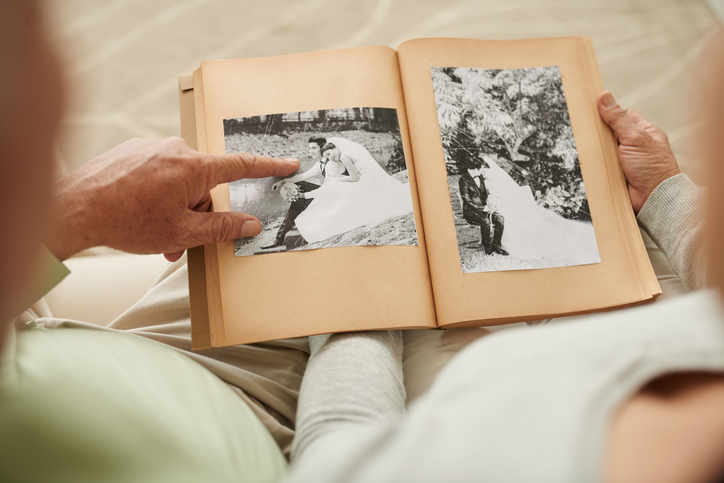 I believe activities are crucial to well-being. In the past ten years, research has shown that activities play a large part in preventing the progression of dementia. We also know that socializing prevents loneliness, despair and suicidal thoughts.
For several years I led recreational activities on weekends at a geri-psych hospital. The activities that took place on any particular weekend greatly depended on the patients in the unit at that time. All of the patients there had dementia and behavior disorders that precluded their being able to remain at home until the behavior had been extinguished. Most patients were on the unit between three to four weeks, while the doctors changed their drugs or the dosages. Some were more alert; others were more physically functional. Some returned home; others returned to a nursing home or entered a long-term care facility for the first time after discharge.
There are many activities that are appropriate for people with dementia. The only guideline is to not degrade them by having them do children's activities. Instead, show your respect by engaging them in pastimes that are similar to children's activities but suitable for an adult, retaining whatever qualities that make the activity fun. Here are some suggestions for caregivers who have a dementia patient at home.
Puzzles & Games
Easy crosswords and word searches that use large type.
Jigsaw puzzles with very large pieces. The images shouldn't be child-oriented; try scenery or pictures of animals instead. Floor puzzles are good because they typically have large pieces, and there aren't too many, which can be discouraging. Work on these on a table so you don't have to struggle getting off the floor!
Old favorites like dominoes, card games such as " Go Fish " or " Old Maid " and board games like Candyland and Pollyanna.
Reminiscing, a board game available through SeniorStore.com , which prompts memories of assorted events and fads from 1939 on.
Photo & Scrapbooking Activities
Sort photos by topic, subject, type or date. Mix them up after you finish so they can be sorted in a different way next time.
Assemble a photo collage. Pasting can be fun.
Make a scrapbook, pasting photos onto the pages and writing notes about the memory beside the photo. You can also use a photo album with plastic sleeves.
Label old family photos so you'll have that information later on.
Reminisce about the focus of the photo.
Reading Activities
Read out loud or simply look through books and magazines that can lead to discussions. Try:
Reminiscing with Memory Books
You can find blank memory books in the baby section of a bookstore. These usually pose questions that will prompt discussion with a personw with dementia. Here are a few suggestions:
Activities Involving Humor
Watch or listen to comedy TV shows, movies and old radio shows like " Who's on first " (Abbott and Costello) and " I Love Lucy ."
Start a humor notebook or scrapbook.
Laugh over funny family memories (like the time Mom put frozen rolls on the Thanksgiving table).
Housework
Rake leaves.
Fold towels.
Clean windows.
Cut coupons.
Gardening Activities
Pull weeds.
Plant annuals in spring and bulbs in the fall.
Transplant small plants into larger pots. Have the patient paint pots ahead of time and use these for gifts.
Seasonal Decorating
String cranberries or popcorn.
Make door wreaths and window decorations.
Put up decorations and take them down.
Sorting & Organizing Activities
Sort or organize:
Nails, screws and other hardware.
Nail polish and lipsticks, sorting by color, brand or on a scale of 1–10, in order of preference.
Buttons, using muffin tins to sort by color, size or style.
Coins, according to date, value or place of origin.
The pantry, arranging cans and jars by size, brand or contents.
The silverware drawer, rearranging the order of the forks, spoons and knives.
Playing cards into decks that match, or into suits within a deck, or by numbers. Tupperware by size or color.
M&Ms, using muffin tins to sort them by color. Choose one color to eat!
Cooking & Activities in the Kitchen
Make salads, ice cream, Jell-O, pudding (try a hand mixer), no-bake cookies and pies, popcorn balls and other simple recipes.
Wash fresh produce and put it into bags.
Grind nuts to use for baking.
Peel vegetables.
Copy recipes from magazines onto cards .
Make a grocery list of items needed for recipes.
Sort recipes and find pictures to illustrate them.
Empty the dishwasher (use melamine or plastic dinnerware).
Set the table.
Fold or roll silverware into napkins.
Assemble shish-kabobs with fruit or vegetables (use wooden ones with blunt ends).
Shell nuts or peas.
---
The list above is not all-inclusive. Hopefully it will give you some ideas for getting started. Think about the kind of activities the patient has always enjoyed. Those are probably the best ones to start with. I'll close with a few more ideas.
If the care recipient enjoys building things, try assembling model kits of airplanes or cars. A simpler activity could be making strings of paper clips, using different colors and sizes. People with dementia have an artistic side may enjoy painting or coloring in one of Dover's many stained glass coloring books . Musically inclined patients might enjoy singing along to patriotic songs, hymns and old favorites, or playing rhythm band instruments. Did the patient used to enjoy sewing or mending? Offer some pants that need hemming or items of clothing that need buttons sewn on. Remember: people with dementia can still derive enjoyment from activities they have always enjoyed. Give it a try!