Aging in Place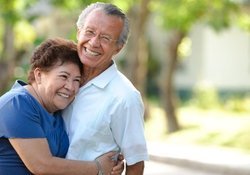 Many people say they'd rather live independently for as long as possible -- also called "aging in place." This can include living in the home you've owned for years, downsizing to a smaller residence, moving to an independent living community, or other alternatives.
If you'd like to age in place, be sure to check out the design tips, gadgets, safety ideas, and other resources to help.
Home Safety
How Do I Keep My Loved One From Falling on His Way to the Bathroom at Night?
Gadgets and Gizmos
Gadgets That Help You Stay Home longer
What Could Help My Mom Make Phone Calls More Easily?
Aging-in-Place Alternatives
11 Signs It Might Be Time for Assisted Living
Aging Well
Helping Someone Age in Place
How to Find Transportation Services for Every Budget
Tip: Avoiding Slippery Bars of Soap
Rather than find (and hang on to) a slippery bar of soap, your parent with low vision may find it much easier to use soap out of a dispenser mounted t...
read more