Hickory Terrace Levelland, TX
Offers Assisted Living
717 South Alamo Road, Levelland, TX 79336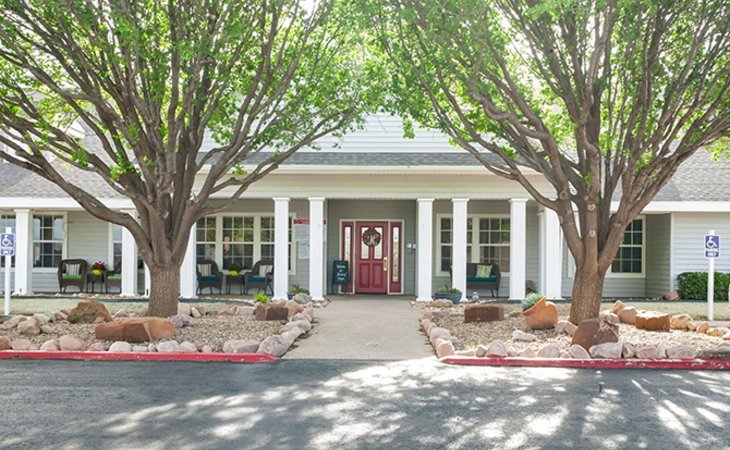 ---
Questions about Hickory Terrace
Describe the overall population of assisted living residents at Hickory Terrace. What is their average age? What are their favorite things to do?
The average age of residents in AL is 85. Women tend to outnumber men 3 to 1. Favorite activities include Bingo, cards, crafts and musical entertainment.
What programs or activities does Hickory Terrace offer to enrich residents' well-being?
Our intimate communities allow us to tailor programs to the interests and abilities of our individual residents.
What places are near Hickory Terrace or within walking distance for assisted living residents to enjoy?
There is a variety of shopping, worship services and restaurants nearby.
What transportation services does Hickory Terrace offer to assisted living residents?
Scheduled transportation is offered to AL residents.
What makes the chef or dining program at Hickory Terrace exceptional? What kind of menu can assisted living residents expect?
We serve a variety of options at every meal, with table service for breakfast, lunch and dinner, seven days per week. Our menu is chef prepared and dietician supervised.
What safety features or security measures does Hickory Terrace offer to assisted living residents?
Each of our communities has a secured front entrance and visitors must sign in and out each time they enter and exit the community.
How does Hickory Terrace keep residents' families informed about their loved ones?
Each of our communities has a monthly newsletter which is shared with residents and their family members. Our dedicated staff is always available to visit with you about your loved ones.
What is the care staff-to-resident ratio at Hickory Terrace during daytime and nighttime hours?
Our staffing is based upon the individual care needs or our residents as well as the current number of residents. Staffing will vary based upon these ratios.
If Hickory Terrace accepts dogs or cats, what indoor/outdoor areas can they enjoy?
Our communities are pet-friendly with enclosed courtyards for our furry friends.
What ongoing senior care training does the staff receive?
Our staff receives monthly in-service trainings at the community level as well as mandatory monthly online training courses.
What safety features or security measures does Hickory Terrace provide to protect residents who wander?
Out egress doors are alarm activated.
---
About Hickory Terrace in Levelland, Texas
At Hickory Place, we provide thoughtful, compassionate care in a warm, lively senior living community. We develop individual care plans to meet the needs of each resident, and a full-time registered nurse is available 24 hours a day to provide clinical oversight and coordination of care. Our residents can engage in a variety of activities, such as exercise classes, bingo, card and board games, Qigong, arts and crafts, and social groups. We also offer invigorating outdoor activities, including gardening and regular trips to the park next door and shopping. Contact us to learn more about our Levelland assisted living community today.
Get Costs
---
Senior Living Communities near Hockley County, TX
Other Senior Care in Levelland, TX
Hickory Terrace

717 South Alamo Road, Levelland, TX 79336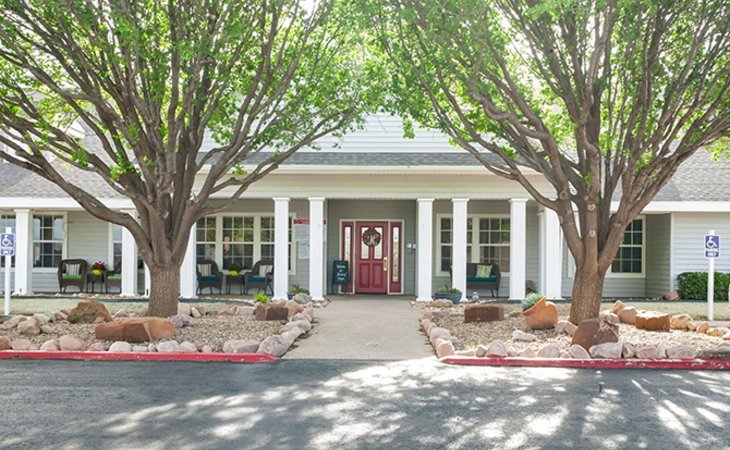 Get Costs