Stonebrook Village at Windsor Locks
550 Old County Road, Windsor Locks, CT 06096
Offers Memory Care, Independent Living, and Assisted Living
Photos of Stonebrook Village at Windsor Locks
Request Pricing
By clicking "Get Costs", I am providing express written consent to receive calls including automated/pre-recorded calls and automated texts for which I may incur a cost, as well as emails from Caring and its partners. I understand I am not obligated to provide this consent to utilize Caring's service(s). I acknowledge I was able to review the Agreement to be Contacted, Terms of Use, and Privacy Policy. This site is protected by reCAPTCHA and the Google Privacy Policy and Terms of Service apply.
Reviews of Stonebrook Village at Windsor Locks in Windsor Locks, Connecticut
Gayle
Stonebrook Village at Windsor Locks was beautiful. It looked brand new. They had everything we could ask for. We would have gone there if they were closer. It was our first pick. The person who gave us the tour was awesome, very friendly, and very knowledgeable. We did not see the rooms though. We saw the whole activity room, where they eat, and the different places that they have, like where they get their hair done and where they get their nails done. Everything is like one big open room where they have a living room and a dining room, and the activities are all kind of in the same huge room with the residents' rooms off on the side. They had an activities director, and they had arts and crafts, bingo, trivia, music, and trips.
Provider Response
We are so happy to hear that you had a great experience visiting our beautiful commununity. Our staff, no matter what their position, loves to show off what we have to offer. We know it's important to have a lot of activities because life should be about living and having fun! Thank you for visiting us!
Reviewer RC#1026a
What I liked the most about Stonebrook Village at Windsor Locks was the friendliness of the staff and the cleanliness of the environment. It appeared that they had a lot of activities, particularly for somebody with cognitive issues. I didn't find anything disagreeable about the place. It was very nice. I also liked the fact that they have 24-hour nursing care as well as their resident-to-care associate ratio. They were very empathetic, understanding, and kind. The memory care was a locked-down unit, so it's safe, but they had a courtyard where they could go out and get fresh air and plenty of room for walking.
Provider Response
Thank you for your kind words! We are so pleased that you enjoyed your visit! We work very hard here at Stonebrook to have a community where its residents have purpose. We love having fun at Stonebrook and we encourage you to check out our Facebook page to see all the great events we have here. Our secure memory care unit, EGIS, provides a wonderful home for those residents that simply need a little more of our attention. We take pride in ensuring all our residents live every day to its fullest and enjoy themselves!
Kim
I went to Stonebrook Village at Windsor Locks. The location was a good location, as it was right off the highway to my house. It was clean. It seemed to have quite a few amenities. The pricing was reasonable. The staff were great. They were excellent. They were very personable. They seemed to know the residents by name. They were very good. They have an exercise area. They have an activities room. They have a movie room. There was a library there. They ask the residents what they would like, and them try and create different activities based on the wants and needs of the community. I thought that was really nice.
Provider Response
Thank you so much for your kind words. We love our community and our residents! As you mentioned, we have lots of things for residents to do and we love to hear from our residents for suggestions on activities. It's all about what they want to do! We are thrilled that you had a great visit!
Martha
I thought Stonebrook Village at Windsor Locks was welcoming, clean, and active. The rooms were adequate. It seemed that things were kept up very well. The person who gave me the tour was very good, very informative, and answered my questions. He was very patient with my questions. I have not had a chance to try their food, but the dining area looked adequate and clean when I saw it, which was not at mealtime. I would feel comfortable putting my mother-in-law there and having her stay there. I observed bingo, which was well attended. The utdoor space was OK, it's not the greatest for memory care people. It's very small.
Ashley
I toured Stonebrook Village at Windsor Locks. I like their apartments. It came with a washer and dryer on the inside as opposed to a communal washer and dryer. The staff was very helpful. The facility was very nice. They had an outdoor patio, a courtyard area, a little fitness center on the inside, an arts and crafts room, a piano room, library, and things of that nature.
Maureen P
I am a friend or relative of a current/past resident
Stone Brook is a beautiful place! We have been very impressed with the apartments, the dining room and meals as well as the wonderful staff and employees! We especially would like to compliment the manner in which Stone Brook has managed to maintain excellent communication with families and care of the residents during the COVID 19 pandemic. As a Nurse and Daughter, I cannot say enough about the care and consideration Stone Brook has taken to ensure the health and safety of everyone who lives there. I would highly recommend Stone Brook to those who are looking.
CC
I am a friend or relative of a current/past resident
We chose Stonebrook Village at Windsor Locks for my mother-in-law because she's lived in that area and is comfortable there. The staff has been wonderful, everyone is just wonderful and welcoming. Her room there is very nice and very clean. There's been a maintenance guy there that's been helping her, there's a nurse and a house-keeper; it's great. I don't have a lot to compare it to, but I'm very happy with the care that she's getting and I'm very happy that the move went very smoothly. They have tons of activities. Every day they have activities, plus they have a spa there, a movie room, plus there's beautiful seating outside. It's great.
teborch
I am a friend or relative of a current/past resident
I cannot say enough positive words about this place. My dad moved in about a year ago. All the staff are very kind, including the wait staff at meals. The entire place is extremely clean. The food is excellent. They also went out of their way to assure resident safety during our Covid epidemic. This is a very caring and loving community. I highly recommend. The transportation service gives our family piece of mind. They even take my dad to church. My dad is in the drama club and enjoys playing Wheel of Fortune. He gets his hair cut and has physical therapy in the same building. If they drive there is a Stop and Shop and Target a mile away. I stay overnight when I visit and the staff are very kind to me as well. There are many activities we hope he begins to participate in including the monthly Friday night group that goes out to dinner. His apartment is spacious, set up very well, clean (which they do including washing bedding and towels). I find his place comfortable and love the balcony as well. He has access to a washer/dryer and there is a nice common sitting area just outside his place. I find the common sitting areas comfortable, cozy and clean, including the dining area.
George
I am a friend or relative of a current/past resident
Our experience with Stonebrook Village at Windsor Locks has been very good. I love it. Everybody is grea, the place is terrific, and they've got activities going on every day. The rooms are very nice and very clean. My wife has a perfect little apartment. The food is great, and the value is good because everything is included.
David
I am a friend or relative of a current/past resident
Stonebrook Village at Windsor Locks is good. My mother has moved into this community. It is modern, nice, and new. It is only three years old. The cleanliness is very good. They have the usual activities like arts and crafts. They have entertainment, and they have guests that come in with animals. However, they need to improve on their dining room chairs because they slide too easily. It is hard for older people to get out of them. Everyone is really friendly; the people are very nice.
Services and Amenities of Stonebrook Village at Windsor Locks in Windsor Locks, Connecticut
Room and housing options
Companion Suites: We do not offer companion suites
General
Pets Allowed: Small pets allowed
About Stonebrook Village at Windsor Locks in Windsor Locks, Connecticut
Stonebrook Village at Windsor Locks is a residential senior living campus dedicated to providing independence, social interaction, and leisure activities for seniors looking for exceptional services and top notch supportive living options.
Located in the suburban town of Windsor Locks, CT, Stonebrook Village prides itself in being part of a community known for its rich history, quintessential New England ambience — and access to major highway routes. Situated on the Connecticut river, Windsor Locks is home of the 'Gateway to New England' with the Bradley International Airport.
Life at Stonebrook Village is designed around the individual while offering the opportunity to part of a vibrant community. Designed to the highest standards for independent and assisted living communities — the campus community, professional trained staff, diverse recreational pursuits, and gourmet meals combine to create an experience that is unique, enjoyable and comfortable for residents. Stonebrook Village at Windsor Locks provides high quality senior living in Connecticut that is second to none.
Wellness 4 Later Life
Our community offers residents a truly innovative wellness model called Wellness-4 Later Life™. This model embodies seven dimensions of wellness: physical, spiritual, emotional, social, intellectual, vocational, and environmental, but modified to suit the needs of persons in a later stage of life. Our cutting-edge exercise program is led by a certified exercise physiologist, or EP, who delivers evidence-based, safe and fun exercises fit for older adults.
Life-Enrichment Activities Program
Wellness-4 Later Life™ also includes its signature Life-Enrichment Activities Program, LEAP, which is as much a philosophy as a structured program. In LEAP, our staff will meet with our Resident Council and proposes a variety of activities proven effective at enhancing well-being in each of the dimensions of wellness. Residents with guidance from staff will plan both the customary fun activities such as Bingo, as well as activities which are designed for therapeutic effects, such as performing brain teaser activities to build cognitive health, prayer, and meditation to fulfill spiritual needs, lectures or a book club to challenge intellectually, or arts classes to stimulate emotional health. Residents may also receive help altering diets to address nutritional needs. Our staff works diligently to introduce research-based activities proven to help enhance the well-being of older adults but it is our residents who will ultimately choose the level of participation they prefer.
Frequently Asked Questions
Help seniors by writing a review

If you have firsthand experience with a community or home care agency, share your review to help others searching for senior living and care.
Request Pricing Information
By clicking "Get Costs", I am providing express written consent to receive calls including automated/pre-recorded calls and automated texts for which I may incur a cost, as well as emails from Caring and its partners. I understand I am not obligated to provide this consent to utilize Caring's service(s). I acknowledge I was able to review the Agreement to be Contacted, Terms of Use, and Privacy Policy. This site is protected by reCAPTCHA and the Google Privacy Policy and Terms of Service apply.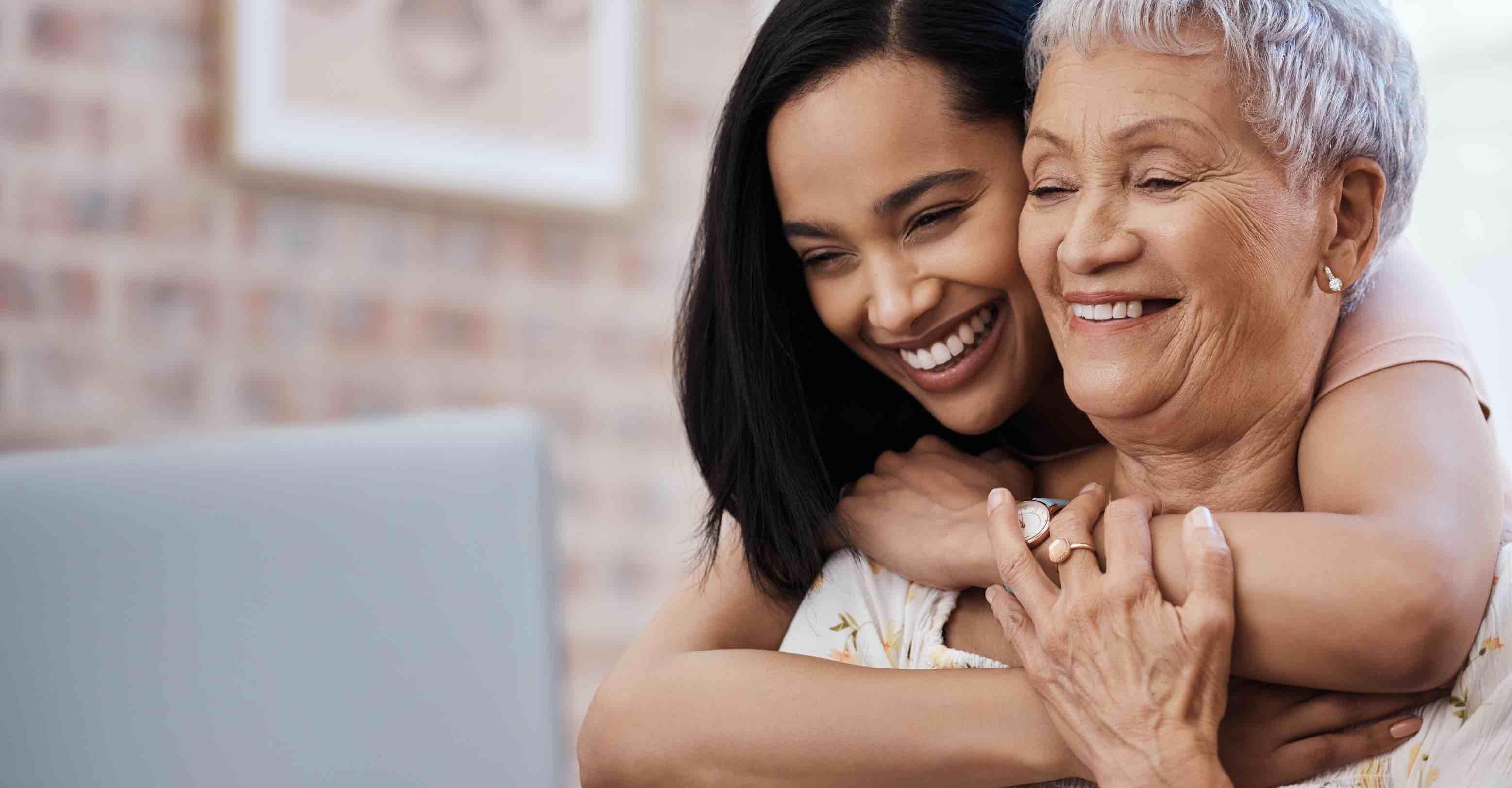 Compare costs, photos & reviews of senior living and care options near you.
Questions?
Call to speak to one of Caring's Family Advisors, or submit a request for more information here.
Costs for Stonebrook Village at Windsor Locks in Windsor Locks, Connecticut
Memory Care
Memory Care is specifically designed to meet the needs of those with Alzheimer's or other forms of dementia. Specially trained staff members assist with activities of daily living (such as bathing and dressing) and provide therapies to slow further loss of cognitive abilities.
Independent Living
Independent Living is for those who desire the feel of a private residence with the amenities and activities available in a planned community, such as fitness classes, game nights, and group excursions. Services such as cleaning and groundskeeping are often available.
Assisted Living
This level of care provides support for those who need help with personal care needs such as cleaning, bathing, and dressing. Residents selecting this level of care are treated to many amenities in a home-like atmosphere, while getting support in their daily lives.
Didn't find what you were looking for?
Caring's Family Advisors can help answer your questions, schedule tours, and more.