2236 Merton Avenue, Los Angeles, CA 90041
Offers Continuing Care Communities, Assisted Living, Memory Care, and Independent Living
Photos of Solheim Senior Community
Request Pricing
By clicking "Get Costs", I am providing express written consent to receive calls including automated/pre-recorded calls and automated texts for which I may incur a cost, as well as emails from Caring and its partners. I understand I am not obligated to provide this consent to utilize Caring's service(s). I acknowledge I was able to review the Agreement to be Contacted, Terms of Use, and Privacy Policy. This site is protected by reCAPTCHA and the Google Privacy Policy and Terms of Service apply.
Reviews of Solheim Senior Community in Los Angeles, California
JanisRupert
I love volunteering at Solheim because the care and companionship they provide for their residents is definitely something to note. It really sets them apart from other communities I've volunteered at over the years. Solheim has always been one of the happiest environments I visit. Residents are always busy doing a fun activity like enjoying live music with their friends, going on outings, participating in painting classes, playing various games, and so much more. There is a skilled nursing facility on site (like a hospital setting) so if your loved one needs any kind of rehab after a fall or surgery, they can take care of them right here in the comfort of their own community and with help of the super friendly staff onsite. Staff and residents always seem to have a smile on their face! The cleanliness here is also something to note. Everything I have learned about Solheim over the years I have liked and would recommend this community to any of my family members any day! And everyone else too!
Stacie42Phillips
I am a friend or relative of a current/past resident
This community has so much to offer. When visiting my great aunt here, I could see her overall health improved so much after moving her in. It was like she wanted to be social and move around again! Before she would just sit around her house and stare at the Tv barely eating. Even though she was still capable of doing things on her own, she didn't. Once at Solheim she started making friends and going to all their wonderfully planned activities and was excited about it all. She loved the staff (so do we!) and her room was always so clean! She was living her life again and it made our family so happy to see! Another great thing was that we didn't have to worry about her driving anywhere bc Solheim offers local rides! They even have a chapel! We were definitely worried at first about moving her so quickly and it being such a big change, but it was the best decision we could have made and everyone was so happy!
Alice
I am a friend or relative of a current/past resident
I am so thankful that we found and chose Solheim! They have provided amazing care to my mother-in-law and the support they provide to the families is equally great!
Andrew E.
I am a friend or relative of a current/past resident
My grandfather initially had reservations about relocating, but the warm and hospitable reception he encountered has enabled him to embrace this new chapter in life. He has formed valuable friendships with fellow residents and has been made to feel an integral part of this community, enhancing his overall well-being. We are highly satisfied with the quality of care he has received here. The staff's attentiveness and support have been exceptional. The menu offers a variety of appealing options, and we appreciate their encouragement for him to engage in the activities. This community is truly outstanding, and we wholeheartedly endorse their services for other families in need of care.
Dan.
I am a friend or relative of a current/past resident
Every time I have visited Solheim, I've been incredibly impressed by the amazingly welcoming and inviting community they have built. Everyone is always warm and excited to see you, the staff knows each resident by name and stops to say hello, and the whole campus is beautifully decorated, gardened, and clean.
Simi Valley
I am a friend or relative of a current/past resident
A member of our family with dementia has been a resident of Solheim for over two years and we could not be more pleased with the care she continues to receive. Solheim doesn't place their memory care residents in front of a TV set all day. Solheim provides her and other memory care residents with activities, social interaction, 24-hour professional care and access to health care with a staff of friendly, engaged professionals. They treat each of their residents as individuals with personal attention and care. Knowing that Solheim has been offering full senior services for a 100 years now and is backed by the Lutheran Church is very reassuring. It's not just a profit center connected to a senior facility. There are flashier physical places looking like a Ritz or Westin resort with fountains in the lobby etc., but we would rather have the money and time be spent on the care of the residents. And, most importantly, we trust everyone associated with Solheim. They have lived up to their promise of loving care.
Kerry
Solheim Lutheran Home was nice, but it had a buy-in, and I couldn't afford it. My friends recommended it. They had activities and different levels of care. If the person gets really bad and had to be hospitalized, they had that there. It's all inclusive. The room was very small and you had to bring in your own furniture. They were redoing the bathrooms. They had step-in showers and I was really concerned about my mom having to step over a tub or step into a shower. It was a very old facility, but I liked the carpeting on the floor. The staff was very nice. I wasn't impressed with the dining area because it didn't have tablecloths or flowers on the table.
jonasnan
I am a friend or relative of a current/past resident
This is assisted living with several levels of care, including Memory Care and a skilled nursing facility. In addition to the many activities and programs, there is an exercise gym with lots of equipment (Wellness Facility) and a plethora of therapy dogs. (Residents can own a cat or dog.) It is located near lots of restaurants and coffee shops. Solheim has received a 5-star rating. However, in my opinion, communication between staff and residents/families could be improved..
Caring112200650
I am a friend or relative of a resident
The staff at Solheim Lutheran Home are very caring towards my mother-in-law. I would recommend them.
Caring75162850
I've been considering Solheim Lutheran Home for my wife. The location of the facility is close to me and the staff are very helpful. The rooms are spacious and it's good.
Marcia13
Solheim Lutheran Home has all levels of care. They have mental care and critical care nursing as well. The lady that was our guide was reluctant to answer a couple of my questions and then didn't expound on some stuff that would have good to hear more about. It was a pretty enough atmosphere but it was not nearly a soul of life. The atmosphere was a little lifeless. My mother could have her puppy there but only as long as she was able to care for it.
Services and Amenities of Solheim Senior Community in Los Angeles, California
Licenses
State Licenses: 191802082/970000049
About Solheim Senior Community in Los Angeles, California
The purpose of Solheim Senior Community is to meet the physical, mental, and social needs of older adults in a serene atmosphere of peace, dignity, and security.
Basic Services Include:
Daily meals and snacks
Housekeeping and laundry (including personal laundry)
Cable TV
Common areas for all to enjoy
Space to reserve for private parties
Garden and building maintenance
Fun and Spiritual Nourishment…
Diverse daily activity programs
Full-time Chaplain (worship services typically offered Tuesdays, Thursdays, Sundays, and holidays)
Transportation to scheduled outings
A Senior-focused "Wellness Center" with a full-time coordinator on staff
For Your Dining Pleasure:
Three healthy daily meals, plus snacks
Choice of entrees at breakfast, lunch, and dinner
Special diets accommodated as needed
For Your Safety and Security…
Emergency electric generators
Hand rails
Security cameras across campus
Security patrol service
Smoke alarms, sprinklers, and fire doors
Support from Our Health Care Team:
Assistance and consultation regarding physician appointments
Assistance with self-administration of medications
An emergency call system installed in every room
Licensed nurses on campus around the clock
Weekly clinics (offering blood pressure, vital signs measurements, and weight checks)
Transportation to medical appointments
Collaboration on health changes and additional care needs
Ease of access to assisted living, memory care, and skilled nursing facilities all conveniently located right here on our beautiful campus
Help seniors by writing a review

If you have firsthand experience with a community or home care agency, share your review to help others searching for senior living and care.
Request Pricing Information
By clicking "Get Costs", I am providing express written consent to receive calls including automated/pre-recorded calls and automated texts for which I may incur a cost, as well as emails from Caring and its partners. I understand I am not obligated to provide this consent to utilize Caring's service(s). I acknowledge I was able to review the Agreement to be Contacted, Terms of Use, and Privacy Policy. This site is protected by reCAPTCHA and the Google Privacy Policy and Terms of Service apply.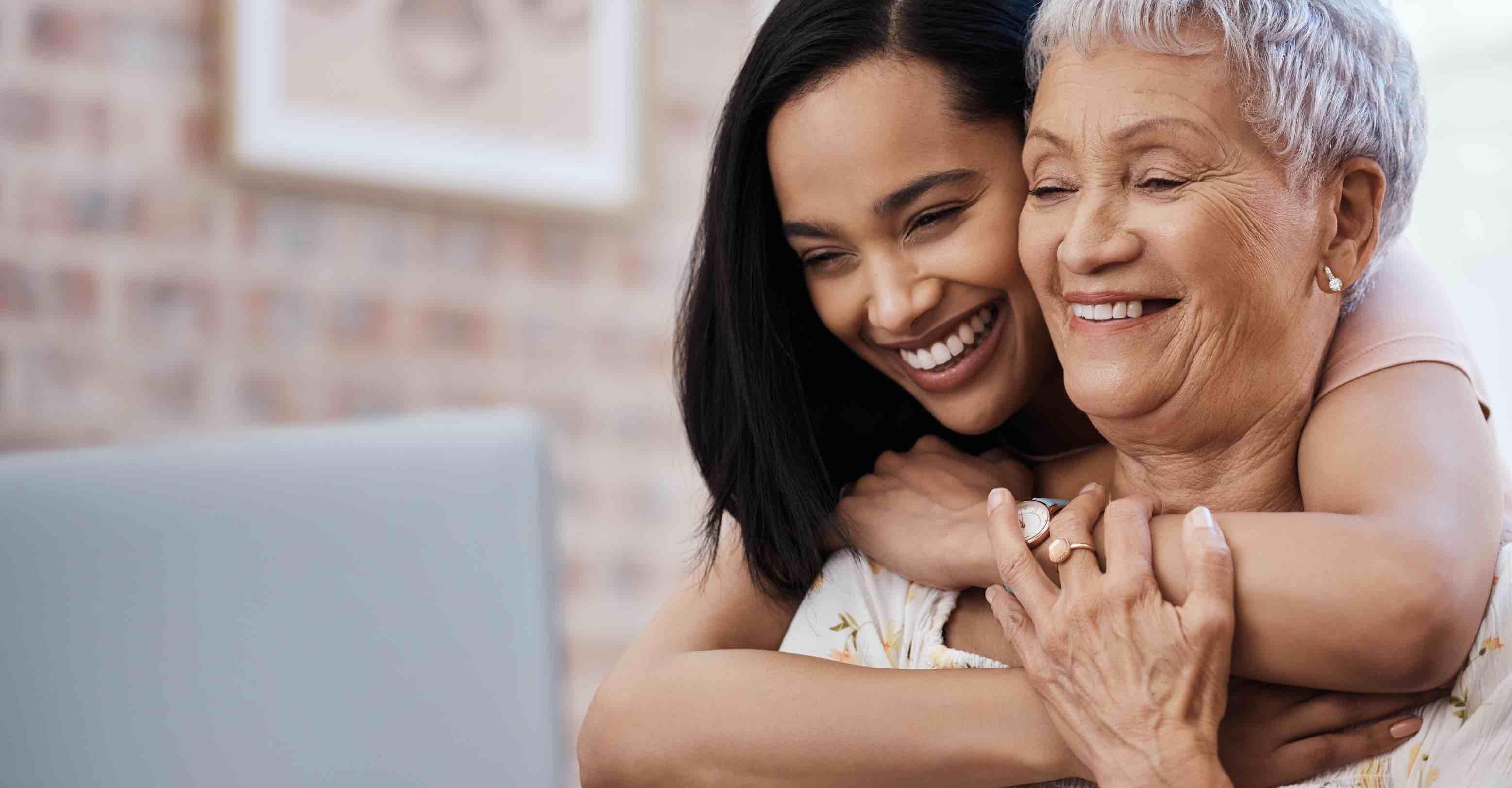 Compare costs, photos & reviews of senior living and care options near you.
Questions?
Call to speak to one of Caring's Family Advisors, or submit a request for more information here.
Costs for Solheim Senior Community in Los Angeles, California
Assisted Living
This level of care provides support for those who need help with personal care needs such as cleaning, bathing, and dressing. Residents selecting this level of care are treated to many amenities in a home-like atmosphere, while getting support in their daily lives.
Memory Care
Memory Care is specifically designed to meet the needs of those with Alzheimer's or other forms of dementia. Specially trained staff members assist with activities of daily living (such as bathing and dressing) and provide therapies to slow further loss of cognitive abilities.
Independent Living
Independent Living is for those who desire the feel of a private residence with the amenities and activities available in a planned community, such as fitness classes, game nights, and group excursions. Services such as cleaning and groundskeeping are often available.
Didn't find what you were looking for?
Caring's Family Advisors can help answer your questions, schedule tours, and more.