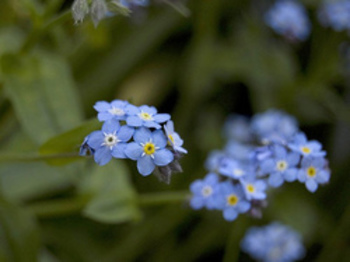 No one can predict the moment of death. But physicians and nurses involved in end-of-life care know that certain symptoms are usually associated with the body's shutting down. These signs of approaching death are specific to the natural dying process (apart from the effects of particular illnesses the person may have).
Not all dying symptoms show up in every person, but most people experience some combination of the following in the final days or hours:
1. Loss of appetite
Energy needs decline. The person may begin to resist or refuse meals and liquids, or accept only small amounts of bland foods (such as hot cereals). Meat, which is hard to digest, may be refused first. Even favorite foods hold little appeal.
Near the very end of life, the dying person may be physically unable to swallow.
How to respond: Don't force-feed; follow the person's cues even though you may be distressed by a loss of interest in eating. Periodically offer ice chips, a popsicle, or sips of water. Use a moistened warm cloth around the mouth and apply balm to the lips to keep them moist and comfortable.
2. Excessive fatigue and sleep
The person may begin to sleep the majority of the day and night as metabolism slows and the decline in food and water contribute to dehydration. He or she becomes difficult to rouse from sleep. The fatigue is so pronounced that awareness of immediate surroundings begins to drift.
How to respond: Permit sleep. Avoid jostling the person awake. Assume that everything you say can be heard, as the sense of hearing is thought to persist, even when the person is unconscious, in a coma, or otherwise not responsive.