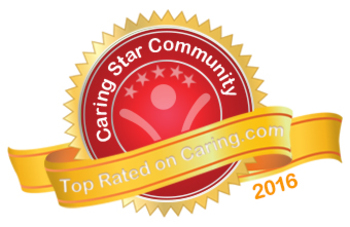 All Rights Reserved
Today's senior living communities are a far cry from the simple – or downright drab -- retirement homes of yesteryear. Today's seniors and their loved ones have come to expect a higher standard of senior living – with the best staff, top-notch care and an extensive array of facilities, amenities, and activities to choose from. And with 10,000 baby boomers turning 65 every day, the demand is only growing.
For the fifth year, Caring.com has rounded up the most outstanding assisted living and memory care communities in the United States, based on consumer reviews and overall online reputation. This year, nearly 800 communities in 44 states made the cut. We congratulate them all, and we hope this list helps you in your senior living search.
Whether you're considering assisted living or memory care for yourself or for a loved one, the following list includes only the top-rated communities that real consumers love.
Winners from Alabama to California | Winners from Colorado to Idaho | Winners from Illinois to New Hampshire | Winners from New Jersey to Pennyslvania | Winners from Rhode Island to Wisconsin
Best Senior Living Alabama -- 8 Caring Stars of 2016
Best Senior Living Arizona -- 27 Caring Stars of 2016
Best Senior Living Arkansas -- 2 Caring Stars of 2016
Best Senior Living California -- 143 Caring Stars of 2016