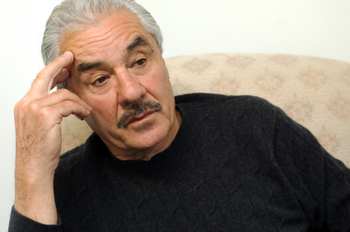 All Rights Reserved
What coverage does Medicare provide for inpatient hospital care for mental illness?
Modern medicine recognizes that many mental and emotional problems are in fact physical illnesses or related to them. So, with either Medicare Part A hospital insurance plus Medicare Part B medical insurance , or with a Part C Medicare Advantage managed care plan , participants have extensive coverage for treatment of mental or emotional illness, including depression, Alzheimer's disease, and other forms of dementia. This includes both inpatient and outpatient care, and treatment not only by doctors but also by other Medicare-certified healthcare providers.
The amount of coverage Medicare provides depends on the kind of hospital where the person receives care.
Care in a general hospital. If the inpatient care she receives is in a general, nonpsychiatric hospital that treats patients for all types of illness, the rules of coverage are the same as for any other hospital stay. That is, under Medicare Part A, she must pay a deductible, plus daily co-payments for a stay of more than 60 days within any one benefit period. If she's in the hospital for more than 90 days in any one benefit period, Medicare Part A pays part of the cost of up to 60 more once-in-a-lifetime "reserve days". However, there's no lifetime limit on the number of hospitalizations that Medicare Part A will pay for. If she has a Part C Medicare Advantage managed care plan, it pays for at least this same amount of inpatient care, and some plans pay more of the cost.
Care in a psychiatric hospital. If she's an inpatient in a psychiatric hospital -- meaning one that accepts patients only for mental health care -- the rules of payment are the same as for a general hospital but the total amount of coverage is different. Medicare Part A covers only a total of 190 days in a patient's lifetime for inpatient care in a psychiatric hospital.
Does Medicare cover nursing facility care or home healthcare for mental illness, Alzheimer's, or other forms of dementia?
Nursing facility care . The single most important thing to understand about Medicare and nursing facilities is that Medicare does not pay for long-term care . However, under limited circumstances and for a short time, Medicare Part A or a Medicare Advantage managed care plan can cover a stay in a skilled nursing facility while the person is recovering from a severe mental health episode that landed her in the hospital. The nursing facility stay must follow, within 30 days, a hospital stay of at least three days. And the nursing facility stay must be medically required and prescribed by her doctor to provide her with daily skilled nursing or rehabilitation services while she's recovering from the medical event that put her in the hospital. The coverage can last for up to 100 days, with Medicare paying the full amount for the first 20 days and your family member having to make a co-payment of $133.50 (in 2009) per day for days 21 through 100. For more details about Medicare Part A nursing facility coverage, see our article Understanding Medicare Part A (Hospital Insurance) .

Home care . Home care is available under Medicare Part A, Part B, or Part C (managed care) if it's medically necessary for any illness or condition, including mental illness, Alzheimer's, and other forms of dementia. But the rules under which Medicare coverage is available for home care are quite strict, and coverage usually lasts only a short time.
The key thing about Medicare coverage for home care is that it applies only to home healthcare. That means your family member must need skilled nursing care or rehabilitation therapy while she's confined to home because of an injury or illness. It doesn't cover assistance with the activities of daily living such as dressing, bathing, walking, or eating unless these are provided incidentally, alongside required skilled medical care. A doctor must prescribe the home care and it must be provided by a Medicare-certified home healthcare agency.
If the person in your care qualifies, Medicare pays 100 percent of the agency's costs. But the care can continue only as long as the skilled nursing or therapy is required, while she's actually recovering. Home healthcare is covered by Medicare Part A following a hospital stay, or by Medicare Part B if there has been no prior three-day hospital stay. If she's enrolled in a Part C Medicare Advantage managed care plan , that plan provides home care under the same rules, except that the home care agency must be associated with the specific managed care plan.
Is care from a psychologist or adult daycare covered by Medicare?
Psychological care. Psychological counseling is not technically medical care. But under some circumstances, Medicare Part B or Medicare Part C managed care will cover counseling by a clinical psychologist. The person's doctor must prescribe the treatment. The psychologist must be c ertified by Medicare. And the psychological care must relate to a problem -- such as depression or anxiety -- arising out of a medical condition for which the doctor is treating her. If she's suffering emotionally from the strain of a physical illness, suggest that she discuss the problem with her doctor. If she and the doctor believe she might benefit from psychological counseling, Medicare Part B or her Medicare Advantage managed care plan might cover the care. The office of the psychologist she's referred to can find out in advance from Medicare whether it would cover her treatment there.
Adult daycare . In general, adult daycare provides personal monitoring and attention with structured activity in a secure environment. Medicare usually considers this type of care "custodial" rather than medical and so usually doesn't cover it. Medicare can cover services from an adult daycare center only in very limited circumstances.
Medicare might cover actual mental health treatment, prescribed by a physician, provided at an outpatient mental health clinic. If this clinic is also an adult daycare center, the patient can get the benefit of the center's other care services while receiving treatment there. Medicare will cover this kind of care only if, and for as long as, it involves actual medical treatment -- administration and monitoring of medication, for example, or help with recovery from a medical crisis.
Also, some Part C Medicare Advantage managed care plans offer limited adult daycare coverage as part of their comprehensive home care services. Medicare doesn't require that these plans offer this, so the nature and extent of what they cover depends entirely on the plans themselves.
Finally, Medicare partners with Medicaid to sponsor what's called the Program of All-Inclusive Care for the Elderly (PACE). This provides comprehensive home and community care, including adult daycare, for frail elders who would otherwise require nursing home care. PACE is only available in certain states, however. And in those states, it may be available only to those who are eligible for both Medicare and Medicaid. See Medicare's official website at www.medicare.gov for a list of PACE programs.
Does Medicare cover therapeutic services for Alzheimer's patients or medications for anyone's mental health conditions?
Therapeutic services for Alzheimer's patients . For a long while, Medicare didn't consider various therapies for people who had been formally diagnosed with Alzheimer's disease medically necessary, and so did not cover them.
This policy has changed. If the person in your care has been diagnosed with Alzheimer's, Medicare Part B can now cover physical, occupational, and speech therapy for her, as well as psychological counseling and other mental health services. Her doctor must prescribe the treatment, however, and it must be provided by a Medicare-certified therapist or mental health provider.

Medications for mental health conditions. Any medication administered to someone when she's a hospital or nursing facility inpatient, whether or not she's an Alzheimer's patient, is covered by Medicare Part A. Any medication given to her at her doctor's office or at any outpatient health facility is covered by Medicare Part B. Things get much trickier with prescription drugs taken at home. The only coverage Medicare provides for at-home medications is through a Medicare Part D prescription drug plan . Coverage for specific drugs the doctor may prescribe for mental health issues depends on the formulary -- the covered list of drugs -- that her plan maintains.
There's a special prohibition, however, on certain drugs that are often prescribed to cope with mental health issues. Medicare doesn't permit a Part D prescription drug plan to cover any medication within the categories of barbiturates (certain sedatives) and benzodiazepines (certain tranquilizers), even if a physician has prescribed it. So if she's taking one of these drugs, and she'd like to have coverage from her Part D drug plan, ask her doctor whether a similarly effective drug might be available that does not technically fall into either of these categories.