FYI Daily
The Special Loneliness of the Male Caregiver
Last updated: Jan 27, 2012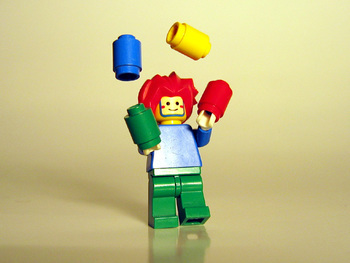 The number of men who are Alzheimer's caregivers has doubled in the past 15 years, from 19 percent to 40 percent, according to surveys by the Alzheimer's Association and the Family Caregiver Alliance. And that trend is expected to skyrocket upward with rising Alzheimer's rates, according to the Alzheimer's Association's New York City chapter's winter newsletter. That's because more women are affected than men, and rigid social roles are loosening, making it more acceptable for men to provide care.
Along with this trend come some special problems, the newsletter notes:
Men are less likely to ask for help. (Kind of like the maxim about men being less likely to ask for directions). A "go it alone" tendency is among the factors making men less likely to tap into local resources. For example, only 20 percent of callers to the New York City Alzheimer's Association's helpline are men, a disproportionately low number of male caregivers.

Men tend to hold in their emotions. Men tend to be culturally less inclined to talk about their feelings. Without venting stress, guilt, anger, and other toxic emotions, their own health can deteriorate.

Men are more likely to compartmentalize caregiving. They see it as a series of discrete tasks, or as an extension of their job, rather than thinking of themselves as "caregivers." Without that self identification, they may miss out on resources intended to help them juggle everything.
Alzheimer's resource groups are working to target male caregivers and expose them to one another. The newsletter notes that some are finding support networks and developing creative outlets for their grief and stress. One man at a time, and in the safety of groups, they're earning how to find meaning in the experience of living with, as one of them phrased it, "the open wound of Alzheimer's."