Shannondell at Valley Forge
Talk to a Family Advisor: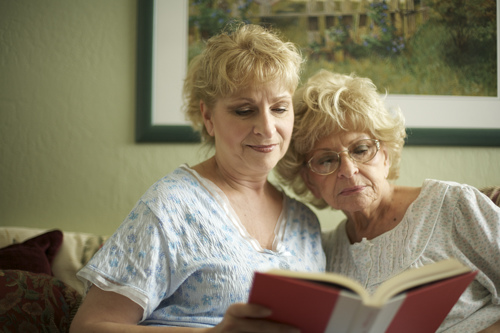 Top nearby Continuing Care Retirement Communities
Reviews of Shannondell at Valley Forge
---
Larry154048
February 10, 2017
I visited this facility
Shannondell at Valley Forge was a very nice place. The apartments were very nice. The people seemed very nice. The staff was, I think, reasonable. The only problem I had was that we had looked at a couple of apartments that we like and we're on a waiting list -- which I understand -- but nobody ever called back after nine months about anything. Also, they sold it as a continuing care place, yet the day we went for the seminar, they couldn't give us any information on continuing care. I like the place. It was lovely. It had beautiful facilities. I mean it's a beautiful place, but as I looked into employment opportunities to see what their staff turnover was, right now, they're looking for 43 people.
---
Sol456786
October 05, 2016
I am a friend or relative of a current/past resident
Shannondell was very elegant, and it's the best I've seen. My sister is there, and she's got a 2-bedroom apartment. They've got a theater, lunch for them, a dining room, and a general store where you could pick up things. It's very nice. The dining area and the food were excellent. The staff and the people were very good. It's a beautiful facility -- the building and apartments. Everything is top notch; it's a 10.
---
MS105
September 19, 2016
I am a friend or relative of a resident
Shannondell at Valley Forge is nice, but I didn't like that my mother-in-law is in the nursing unit of it as we were not satisfied with her care there. The best way I can describe it is like going on a cruise. Basically, she has her own townhouse, and she her own full apartment. It's independent living with perks; it's like being in a resort, and it has its own swimming pool. They have two dining rooms; one is a formal dining room. The food is excellent food, and they have movies and activities. The level where she is now, the independent is excellent. They had different levels of care, and they have a medical unit for people recovering from surgeries.
---
Lesley174423
June 11, 2016
I visited this facility
The staff at Shannondell at Valley Forge were most helpful when I went in. I saw several different floor plans, and they invited me to dinner and the theater. The day I went in, they said to come back and see our shows. They were very friendly. The place itself is absolutely gorgeous and really beautiful. The food is great. They just sent me a calendar for the month with activities from 9:00 in the morning until 10:00 at night packed in every hour with something to do, like theater, music, arts and crafts, and physical stuff. You could never go back to your apartment if you didn't want to.
---
Mr. Visitor710666
June 10, 2016
I visited this facility
Shannondell was just a beautiful and very nice place. The apartments were very pretty, nice, spacious, and well laid out. The staff was very knowledgeable, helpful, and friendly. The dining room was restaurant-style.
---
FlashLeicht
April 29, 2016
I am a friend or relative of resident
"The Emperor's new clothing" looks good at first glance. The nursing team and social worker never assessed my mother but rather worked thier protocol to get her (and everyone else) out in 5 days. No consideration was made for her age, living alone ina 3 story home, and no way to drive get food or prepare food herself. They rushed her out with a visiting nurse 30 minutes 2 days a week and a therapy 3 days (which only happens only two days. No one stood with her in the bathroom to assure she did not fall or teach her how to manage in the shower.No one suggests getting her extrememly swollen legs elevated above her heart. Most disappointing was the social worker. As a social worker myself, I was shocked by the staff social workers total lack of advocating for my mother. She works only for the Shannodell and was of zero assistance, As a reesult, I have had to rent a sedan ( to get her home and to doctors) take time off of work and hire someone to come in 6 hours a day to assure my mother has meals. I am the sole provider in my family. The dining facilities are filthy. The menu and tables were dirty. The food is not freshly prepared but frozen and microwaved. ALthough they cleaned the carpets in the rooms ,everything else including the bathroom was horrible.
---
Anonymous113896450
October 28, 2015
I am a friend or relative of a resident
My mother is in Shannondell, and it's just beautiful. Everything about it is perfect. It's clean, well kept, and everyone is very nice there. They have anything you could need.
---
Caring112450050
September 30, 2015
I visited this facility
Shannondell was excellent. We thought the facility was amazing, but their smoking policy made it that we would not have been able to have my mom in there. It's like a resort-style living. Really great facility, you never have to walk outside if you don't want, and all different buildings are connected through bridges. Staff was very caring, lots of activities and resort-type grounds.
---
Fern2
November 22, 2014
I am/was a resident of this facility
Shannondell at Valley Forge, in general, has been OK. I have only been here for 10 months. Everybody is very, very friendly. I find the food more than adequate. The exercise program, the lectures, and the concerts are wonderful. My room is very comfortable. It is very much like the apartment that I have moved from, which I owned privately. We have a medical facility with doctors, nurses, and rehab onsite. There is a very, very extensive program for recreational activities, i.e., for going shopping and going to the theater. There are a lot of things to be at.
---
Caring78918850
May 28, 2014
I visited this facility
We were very impressed with the environment and the food at Shannondell. We went there and had dinner with a friend.The food was incredible, way beyond whatever we had for lunches in the area. It was a VERY unusual and updated, modern menu. The menu keeps up with the appetite that young people have. There are combinations of ingredients that you don't see being fed to older folks. In addition, that was absolutely the most gorgeous environment; when you walk down the hall, you feel like you're living in a 5-star hotel. That's what my husband and I felt about it.
---
patsfriend
October 09, 2013
I am a friend or relative of resident
my parents now live at shannondell apartments since they moved from Rydal last April and they both like it there too
---
caringDF719
July 30, 2013
I visited this facility
We visited Shannondell was very, very nice, but it would take $260,000 to buy in there and then you're looking at $3,000 a month after you buy into it, so that way out of budget for us. The facility is beautiful maybe that's why it cost so much money to get into it. The apartments are nice and they have all the amenities a person could possibly want. The grounds are beautiful. They are well maintained. If one has the financial means to live there, I think a person could be quite content living there.
---
caring2047
February 09, 2013
I am/was a resident of this facility
I wanted to be near Philadelphia, so I chose Shannondale. It's a beautiful place. The apartments are nice and the staff is good. I am in a 2-bedroom and 2-bath apartment with a library. However, the food they serve has too many calories, too many sauces and gravy. They don't have a lot of plain food.
---
kattie1
June 27, 2012
I am a friend or relative of a resident
My Grandmother was moved here after my Grandfather passed away. It was nice for her because she had trouble getting around at their old home. Stairs were particularly difficult for her and having her bedroom and bathroom on the same level was a perfect living situation. She was also able to socialize with her peers. She stopped driving years before moving here so it was hard for her to have friends. While living there she could visit her friends without having it be too much of a hassle. The community there was really nice and were friendly to my brother, who was much younger, probably about 5 years old, at the time. The staff there were professional and friendly. The staff left her to her lead her own life until her health took a turn for the worse. They were then able to step in and help her in a time of need. They were never overbearing and respected our choices and feelings. The home is located across the street from a strip mall, where my grandmother could go for groceries. (She loved cooking and baking!) It was wonderful for her to spend her last days there and I can't imagine it any other way.
---
dellerdesign
May 08, 2012
I am a past client of this provider
Shannondell is one of the most beautiful and well managed CCRC's in the U.S.! Residents enjoy resort style amenties, activities and un-ending thought-provoking programs. They also have a wide range of apartment floor plan styles and combine this with a caring, professional staff that anticipates the wants/needs of their residents! A great role model for CCRC's everywhere!
---
mlr28blu
April 05, 2012
I am a friend or relative of a resident
Although it costs a pretty penny, Shannondell is an absolutely beautiful place for retirees. The community is extremely beautiful. The food is incredible and there is a wide variety of meal options, the facilities (pool, game room, theater, etc.) are up to date and extremely pleasant to visit, and the place truly is a wonderful place to live. They always have events going on such as plays, concerts by choirs from nearby schools, and other entertainment. They have group movie nights, outings, and other ways to keep their residents from getting bored. The staff is friendly and helpful - these are people that absolutely love and are dedicated to their jobs. Whenever I visit, I have so much fun! It's like a mini city, with salons and other cool places! Though I do not know anybody in the hospital, I've seen the facilities and they are high-tech, up to date, and clean. The patients get the complete attention of the staff, and nobody is neglected. I'm glad we found a genuine, honest assisted living facility, where there are absolutely no worries.
---
Joodles
November 05, 2011
I visited this facility
I am hard pressed to find a nicer community! This facility is consistantly on the go to make their resident truely feel this is HOME. The activities available are broad and varied. It is very obvious the resident feel safe and cared for in this upscale, but warm friendly facililty. I have seen the wellness nurses reach out to assure a resident's well being....not just medically but on a personal, emotional level. On one of my visits, I wittnessed a receptionist who noticed a clearly disraught resident; she stepped away from the desk for a moment to sit the lady resident down in a cozy private area and she assured her while holding her hand....everything would be alright, and that she would call someone down to further assist. I was definately impressed with that seemingly small but very impactful outreach.
---
About Shannondell at Valley Forge
---
Shannondell at Valley Forge is a continuing care retirement community in Audubon, PA that offers housing options for currently healthy people who want to secure their healthcare plan throughout the aging process. Contact Shannondell at Valley Forge for more details on CCRC housing and rates.
Location of Shannondell at Valley Forge
---
Request Info
Get full access to reviews, cost information, and amenities