Talk to a Family Advisor: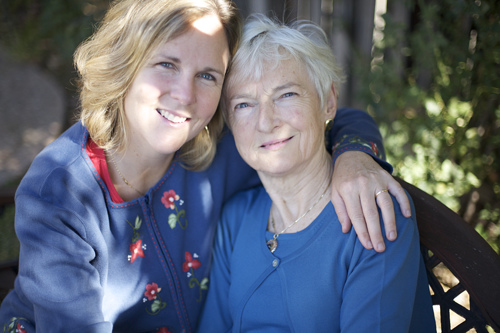 Top nearby Assisted Living Facilities
Reviews of Sun Coast Retreat
---
el-son
October 16, 2015
I am a friend or relative of resident
The place has a mold smell as soon as you go in. Not clean and the staff is very blah in their care of the residents.
---
Marilyn B
July 10, 2015
I am a friend or relative of resident
My mother has been at Suncoast Retreat for several years and she loves it there. Half the time when I go to take her out to eat or shopping she doesn't want to go because she would miss out on whatever activity everyone is doing that day. She prefers to stay "home" and gives me a list of things to run and get for her! Love the staff. Same girls for many years and they are the best. The house is clean and well maintained and my mom receives excellent care. I'm so glad we found this little hidden gem.
---
Matthew D
January 25, 2015
I am a friend or relative of resident
My grandmother was a resident of Suncoast Retreat and I will be eternally grateful to the amazing staff there. Those girls truly love their residents. They treat them like family. By the time my grandma moved back up north every staff member knew her entire life story, they taught me things about her that I didn't even know! The physical care is exceptional as well. Very kind, patient staff that make sure all their residents are clean, well fed, and happy. The scheduled activities are lots of fun but my grandma says she had even more fun just spending time in the common areas playing cards or chatting with the other people. The housekeeping staff do speak English just fine they are just not very confident with their annunciation of words so they tend to shy away from new people. Once we got to know them we found not only do they communicate easily with the residents, they will do absolutely anything a resident needs. You will never hear, "that's not my job" out of anyone's mouth in this ALF. My grandma wanted her laundry washed a certain way and the girls worked together to ensure her delicates were separated and washed with the special brand soap she requested etc. They were very accommodating and you could tell it was not a problem, they genuinely are happy to help. The home is large but the environment is so laid back and comfortable it doesn't feel like there are tons of people there. My grandma says if she ever comes back to Florida Suncoast Retreat is the only place she will stay. She doesn't want to stay with us and be a burden due to her need for help with transferring from her wheelchair to bed and help with showers etc. She wants to go right back to suncoast retreat where her friends are and some of the nicest nurses and aids she's ever met. I have to admit I felt bad at first not being able to have her stay at our house but the experience she had at suncoast was such a positive one I feel completely sure it was the best decision we couldve made. You can trust these girls with the care of your loved one, no one will do a better job.
---
Kim17
May 25, 2013
I am a friend or relative of a resident
My mother has Alzheimer's and she's in Sun Coast Retreat. The food is home-cooked, it's good and I love it. The staff is caring and they know every resident, where they come from, their heritage, and what they did before they got there. They are in tune with their residents.
---
tampabayCNA
October 29, 2011
I visited this facility
This Facility is a single floor building in a "T" form. The outside has a turn about curbside drop-off and pick up area. The other entrance and exit is a white picket fence porch with shelter from the sun. The back of the building had a cement court yard with an overhang furnished with a cable TV. Inside the building, the walls are brightly colored and there are pieces of art work strung throughout the hallways. Each room is home to either one, two or three other residents. Every room has a commode, however it is attached to the residents room next door. To illustrate this better, there is a commode, a sink and a shower usually littered with multiple extra DME equipment pieces such as wheelchairs, walkers and such. The bathrooms are connected to patients room next door. So if there is two residents in each room and the two rooms share one bathroom, then there are four people using the same facility. Each hallway , does however have a shower room. The shower rooms are about ten feet by ten feet in size and are tiled completely, There is one commode in each shower room that is used frequently as the primary commode for most of the residents because it is easier to access. The shower rooms being utilized for showers as residents are trying to use the faculties makes for little to no privacy.
The activities department at Suncoast Retreat is phenomenal . They offer live entertainment, such as singing and dancing, karaoke and magic shows. Residents are always encouraged to be involved and it appears as if they have a great time. The quality of the projects and the supplies the activities department furnish are some of the best I have seen. I do believe the strong point of this facility to be its activities department.
The staff, in my opinion are attentive to the residents needs. It was difficult for me to navigate through this facility as a majority of the staff appears to have a limited vocabulary of English. I don't remember most of my Spanish from high school and this was definitely an obstacle. I was pointing and illustrating my needs and I can only imagine how difficult this is for the elderly. There are some members that are English speaking,,, you just have to locate them. I was disappointed as to how the workers communicated about and to residents, not only in the language but also the content. That itself can make a beautiful facility a very ugly one.
The positive of this facility are as follows:
This building is a single floor "T" shape, so you can see all the way down to the Nurses station.
There is plenty of parking for visitors.
There is a centralized large dinning area that is encased by windows, allowing a lot of natural light.
The hallways are well lit.
There is plenty of "outdoor" areas to enjoy.
The activities department has plenty of stimulating activities for all of its residents.
The down sides to this facility:
Conjoined bathrooms, with two of the three hallways not able to access hot tap water from the faucets and showers. This could be why the showers are being used secondary as storage units.
The frustration of not being able to communicate in English with the majority of the staff.
Only two of the three shower rooms have "hot" water and for 58 residents, that cramps the shower schedule.
Residents do not have room telephone access unless they pay for their own installation. Families have to call the nursing station and wait for their loved one to come to the phone to talk. The phone at the nurses station also leaves little to be desired when it comes to privacy. I know my mother wouldn't tell me how she was really being treated when the staff is sitting directly in front of her.
---
---
Sun Coast Retreat is an assisted living facility in New Port Richey, FL that offers residents independent living options and daily support services. Contact Sun Coast Retreat for more details on housing, services, and rates.
Location of Sun Coast Retreat
---
Request Info
Get full access to reviews, cost information, and amenities