Talk to a Family Advisor: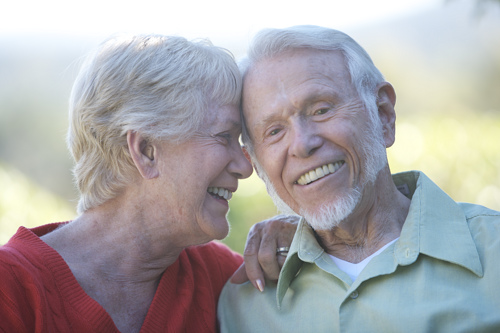 Top nearby Assisted Living Facilities
Reviews of Brightview Greentree
---
Reesey
February 23, 2017
I am a friend or relative of a current/past resident
BEWARE! My 88 year old father was admitted to the memory care "Wellness Springs" unit on 2/4/17. On 2/6/17 sometime upon waking that morning he suffered a fall injuring his head, forehead, eye; his eye was swollen shut and horribly bruised black and blue and an open bloody uncovered wound on his elbow.. At no time did I or anyone on my emergency contact list receive a call, nor was 911 ever called. He was given an ice pack and escorted to breakfast, lunch, and a birthday party. There was a notation at 10:45 am in his chart about the incident. Still no call to me or 911. I had him taken to a hospital with a fractured skull!
---
2daughters
March 30, 2016
I am a friend or relative of resident
On the surface, BVGT is head and shoulders above most other Assisted Living facilities. It is clean, brightly lit and attractively decorated. The staff is generally pleasant and helpful so it seems to be a perfect choice for you or your loved one. Looking below the surface to the things that actually matter, there is little significant difference between this facility and many others. BVGT adheres to the minimum requirements outlined by government agencies. They are seriously understaffed when it comes to RAs (residents' assistants) with only 1.5 aides on duty per floor of approximately 40 apartments. The apartments, while meeting minimum standards, don't have handicapped toilets with higher seats and elongated bowls instead of merely a grab bar alongside. The sinks in the kitchen and bathroom have handicapped access but are too high for shorter, wheelchair bound residents to reach effectively making personal hygiene and clean up challenging. The refrigerators in Assisted Living are so low to the ground that residents must practically bend in half to access food on the shelves making this a huge fall risk. In fact, one family member chose to purchase a more appropriate refrigerator for their parent to minimize this risk. There is no overnight nurse on the premises and the door to the nurse's station is almost always closed making it unwelcoming for residents needing to access the nurse. The Director of Nursing seems to have little or no connection to the residents and is generally busy with paper work. In our situation, the aides often placed food trays where our family member couldn't access them easily and, therefore, compromised the ability to get adequate nutrition. The dining room does not offer specialized meals for residents with specific dietary needs. While most seniors benefit from low salt meals, BV offers only NSA (no salt added) meals which, as with most institutions, are ordered from a supplier and arrive pre-salted. Residents with congestive heart failure, hypertension and other medical conditions have their health decline when healthier options are not made available to them. So don't be fooled by the superficial appearance of this facility. It may be as good as others but it certainly comes with a high price tag and not much to offer beyond the very basics required by law, despite their claims of going above and beyond to keep their residents safe and well. Plus, there is no further step down from Assisted meaning that residents who continue to decline must move once again to family or skilled nursing facilities.
---
Anonymous114255750
October 28, 2015
I visited this facility
Brightview Greentree seemed fairly good for somebody who needs some care or predicts something happening with their health in the very near future. One of our problems is that we are perfectly healthy at this point. They do have assisted, and of course they offer to take care of you for the rest of your life when something happens. The services increase, so you can stay there forever. But at this point, we are too active, and I am afraid of committing to something that is going to make me unhappy for a long time. Everything was good, and the people were very nice. Actually, some of the residents were very complementary. They were very good; it was just not for us right now.
---
Caring1009
February 28, 2015
I visited this facility
Everything was pretty deluxe at Brightview Greentree. The staff was very friendly and they know what they are doing. They even have a movie theatre and library. It was delightful and clean. The rooms looked great, comfortable and has plenty of space.
---
Caring105915050
February 10, 2015
I am a friend or relative of a resident
My mom is in a community right now named Brightview Greentree in Marlton. The staff there is good. They take care of my mom. My mom's room is nice and clean. It looks good. I had the food there, and it tasted good. Everything is fine, and I have no complaints about the place. They have some aerobics and memory games. They do all kinds of things including bus trips. The people are really nice, and it just looked clean. The food is good, and the care is good. They even have music. It's just nice.
---
Caring71253550
April 11, 2014
I visited this facility
The staff is very knowledgeable, very friendly, very professional. The apartments are more than adequate. The food is delicious. They have a hair salon, a workout room, a craft room, meeting rooms, a library, a computer room, a full-sized theater, social rooms. They have everything except a pool. Brightview is clean, very well-appointed. It's a very nice place. There is a mini-mall behind it. There's a drugstore on the corner near it. There are three banks and two drugstores nearby. There are doctors' offices and a couple of fast food restaurants.
---
Blown away
February 22, 2014
I am a friend or relative of resident
We moved both parents to this facility in November of 2011. Dad had progressing dementia and moved to assisted living. Mom moved into independent living. She fractured 2 vertebrae with a fall in the first week. We moved her to assisted living too. She was sent home with a fentinyl patch for pain. This is synthetic heroin ~ very strong drug. The facility physicians did not determine the end point to this drug and the aids were not astute enough to perceive her decline was related to the drug. Only one RN on duty for entire facility. Not adequate to assess fluctuation in resident health issues. She declined further mentally (confusion) was unstable walking (thought she was on a cruise ship) to which the facility manager joked about. Her change in mental status was never medically addressed. As a family, we were horrified and didn't know where to turn. My father just kept saying, "We are just standing here watching this and doing nothing." Brightview's answer was to put my mother into their lock down Alzheimer unit. The facility director again joked that my mother had run through all 3 levels of care in less than 6 months. In this unit, she fell again breaking her hip in a way that was not repairable. She was placed in a nursing home. My father came down with shingles from the stress, and one day in great distress asked me to "get me out of here!". I placed my father in the nursing home with my mother. Brightview was a dismal failure for my family. I feel their medical attention was sorely lacking. I witnessed other residents with severe medical conditions, advanced Parkinson disease, and severe osteoporosis decline in their care without advice that perhaps a more acute medical facility would be appropriate. Their physicians on call were a joke... heartless and only in it to rake in fees for visits. We felt powerless and victimized by a system that was all about increasing rental fees and not about honest concern for the residents.
---
Irene11
February 14, 2014
I visited this facility
I like a lot of things there at Brightview Greentree. Mostly I still cook and bake, and them having a good size kitchen was impressive. It was close to Walmart where I love to shop at. The staff took us around and there were some people walking through the hall who said 'hello'. It seemed to be nice and the atmosphere was good.
---
Caring74351350
January 18, 2014
I visited this facility
Brightview Greentree didn't have any opening at that time. They have all the same activities that all the others have, and I chose not to go there based on the fact that we needed immediate occupancy. Everybody seemed very nice, the woman that I met, the staff coordinator, seemed nice. The residents seemed to be happy. I think the place was very nice.
---
Jackie20
October 16, 2013
I visited this facility
Brightview is beautiful and it is less than 2 years old. Everything is clean, airy and light and that is what I like. The rooms were not as spacious as I would like. I realized that I was not going to spend a lot of my time inside but I was judging the size of the facility and I have a piano and would not want to give that up. I liked everything about it and that was my first choice up until I saw the last place. The staff was marvelous and the residents ate with us and answered our questions.
---
Marie5
May 21, 2012
I visited this facility
We found a place for my mother and father-in-law and it's at Brightview in Marlton New Jersey. We already made our deposit. What I like most about the place is that it's very bright and the staff really knows what their doing. With regards to the room they actually have their own apartment. My mom and dad-in-law are happy with the place and I already recommended Brightview to my friends. I'm actually thinking of living in a place at Brightview when I get old like my parents. I'm really satisfied and happy with the service and the facility itself that's why I will give Brightview 6 stars.
---
About Brightview Greentree
---
Brightview Greentree is an assisted living facility in Marlton, NJ that offers residents independent living options and daily support services. Contact Brightview Greentree for more details on housing, services, and rates.
Location of Brightview Greentree
---
Request Info
Get full access to reviews, cost information, and amenities