Heartland Health Care Center-canton
Talk to a Family Advisor: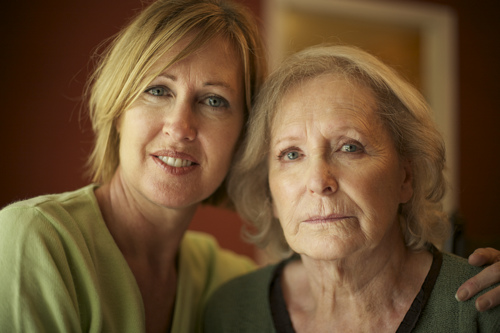 Reviews of Heartland Health Care Center-canton
---
beth2003
July 29, 2017
I am a friend or relative of a current/past resident
This center has the worse OT and PT program (i have worked with many). My mom is 72 years old and has been in the rehab center for 3 weeks for a broken femur (had to have surgery and a rod placed in her leg). After only 3 weeks they told her that she is at her new base line (still wheel chair bound) and that she won't improve any more so they are sending her home (if the PT and OT therapist indicate that the patient wont improve any more then insurance wont cover therapy or skilled nursing assistance). My mom lives alone...is not able to use a walker without falling ...so she is wheel chair bound. She has fallen numerous times using the wheel chair at the nursing home trying to use the bathroom and getting into bed by herself....but the therapists say she will be ok getting around her house in a wheel chair (which doesnt fit into the bathroom).????This is crazy!!!! My mom broke her other femur 7 years ago (almost identical break and surgery) and she spent 8 weeks at a different facility and fully recovered. So how after only 3 weeks can they pass judgement that she is at her new baseline???? The other facility made sure that before she was discharged she was stable with a walker...she could get in and out of a car...make a meal and bath her self. This place has done none of that!!! Stay away!!!
Provider Response
Beth, we are sorry that you had a negative experience with your mother's physical and occupational therapy services at our center. Although we cannot discuss any specific issues on this site due to patient privacy, we would like to talk with you about your concerns. Please contact our Care Line.
---
parul
June 01, 2017
I am a friend or relative of a current/past resident
My mother was there for three weeks she had the best service from all the staff!!! I would highly recommend Heartland of Canton
Provider Response
Thanks for sharing Parul! We are glad to hear how happy you were with your mother's care at our center.
---
raqhow17
March 08, 2017
I am/was a resident of this facility
Currently a resident here and I love this place. My therapy is amazing. My therapists are always pushing me, but never more than I can handle. Yesterday, For the first time in a while, I was able to walk with my walker by myself. My therapist are evening ordering me a knee brace because I am worried it'll give out. They really care and that is awesome. My nurses are awesome, they are very timely with my medication and always check in on me. My favorite part of the whole place is the activities. They have so much to offer and I look forward to going everyday. The girls in recreation always stop by and let me know what's going on for the day and they come pick me up if I want to go to the activity. Kari in recreation is amazing, she is so kind and helpful and makes the activities very interactive and fun. I am honestly a little sad that I will have to go home, I have grown to love this place so much. Highly recommend!!
---
Just Terrible
March 02, 2017
I am/was a resident of this facility
This is a terrible facility. The CNA staff should be fired for not doing their jobs. The call lights are always on, they never never answer them timely, they aren't friendly and rarely smile. The facility is not organized and just ran poorly. I moved my family member to another facility within 5 days because it was just a horrible experience. Don't not put your loved ones here! You will be sorry.
---
michigancarguy
February 21, 2017
I am a friend or relative of a current/past resident
Our experience with this facility was generally a good one. My mom was battling brain cancer while here and Connie the nurse liaison and the staff were outstanding. Everyone was nice to my mom and took good care of her. I thank you Heartland Canton!
Provider Response
Thank you for sharing! We are proud to have served your family!
---
heartbroken by heartland
February 08, 2017
I visited this facility
If you are considering placing your loved one here and cannot be with them Nearly full time, please turn and run away. In our time here we found our loved one with a machine cord run across His bed (under his body) to reach an outlet, feeding bottles empty, medicine pumps stopped because they had faulted out, regularly soiled bed linen and routinely soiled diapers. Nurse call button took 20+ minutes to get a response, nurses and social Workers do not return phone calls (it took 3 days to get a referral, this borders on incompetence). I finally had to resort to using the receptionist to find a "manager" on duty to get information Required after 3 days of leaving messages. Patients were regularly seen lined up in Wheelchairs by nurses station and left there for a good part of the day. It's a very sad Place for what is termed a "rehab" facility. I am still waiting on the administrator to call me Because they are holding my private pay money as hostage, waiting for an insurance company payment. In a nutshell, this place lacks compassion. Just an awful experience. Please avoid. Run, run, run !!!!
Provider Response
We are sorry that you had negative experience at our Heartland-Canton center. Although we cannot discuss any specific issues on this site due to patient privacy, we would like to talk with you about your concerns. Please contact our Care Line.
---
CantonA+
January 19, 2017
I am a friend or relative of a current/past resident
My mother was recently placed at this beautiful building. Being younger (50's) she was concerned about the environment and it being a "nursing home". This facility is FAR from a nursing home. This is a beautiful facility that treated my mother with so much kindness , as well as a "top notch" therapy team that made the workout specific to her needs to return home. I would DEFINITELY recommend this location to anyone looking for a nursing facility. The team is A+
Provider Response
Thank you for sharing CantonA+!
---
Jspeaker
October 09, 2016
I am a friend or relative of a current/past resident
This place is horrible! It looks nice and they paint a perfect picture but if you love your family memebet do not place them in this facility! My grandma has had diarrhea really bad and they made her constantly feel like a burden it was to the point that she was scared to eat!!! The nurses were not friendly to her to the point that she felt she was being bullied. One nurse even shoved her!! She had no circulation and a blood clot in her leg which they diagnosed her and didn't keep an eye on it now the foot is totally dead and they have to do an amputation!! Probably because they would change her at 3am to avoid speaking to her. This place really needs to hire compassionate people that care about their residents and not just their paychecks. I am a absolutely disgusted with the way my grandmother was treated. She's was begging and Pleading not to go back!!!
---
happy resident14
February 10, 2016
I am/was a resident of this facility
Everything is real nice here at Heartland Health Care Center-Canton. They treat you real nice. They do a good job. The caregivers are nice as well. I would recommend it to anybody. You ring the bell, and they come.
---
caties
February 09, 2016
I am a friend or relative of resident
My 90 year old father was just in here for about a month. He came in after falling at home. I have to say of the 2 places he has been in in the past this rehab has been the best by far. He loved his therapists and nurses. therapy was very encouraging. Room was cleaned daily. He needed help with his diet likes and dislikes and after a couple days, he got things he preferred on his tray.
---
vrice
December 29, 2015
I am a friend or relative of resident
Don't let the attractive facilities fool you. I would not recommend this facility. Administration and patient care staff is unresponsive to patient needs and requests. Clearly the problems start with Administration and Management and filter down to customer facing staff. Communication between the different service providers is extremely poor. The result is poor if not dangerous patient treatment.
---
Christina20
December 01, 2015
I am a friend or relative of a resident
My mother was at Heartland. We were pleased with that facility. The room was nice. It was clean. The food was not bad; it was good. They have a nice, clean dining room. They made it like a gathering social area too. Also the people seemed to be friendly and helpful.
---
Heartland survivor
August 16, 2015
I am/was a resident of this facility
The only reason I gave this a one star is that I couldn't give it none. I came to Heartland after a knee replacement. The rep that visited me in the hospital promised me a private room; wonderful rehab; great food, etc, etc. When I was taken there on a Friday evening I was whisked away to a double room with a sick patient on oxygen and told they would not have a private room until Monday. I was told absolutely nothing else except that a nurse would be with me shortly. After about 1/2 hour a nurse showed up and I reminded her about the susceptibility of infection after having a knee replacement and that I shouldn't be in a room with a sick woman. She said not to worry about it and I'd be ok (really?). I asked to at least move to a room with a healthy resident but was told no other beds were available. She asked me all kinds of questions as to what I could do; shower by myself; dress myself; things of that order...never once took vitals. In the course of this strange conversation I asked how soon I could get pain meds (I had brought the prescriptions from my surgeon) and was told that their own doctor would write a script and the meds wouldn't be in until Monday since they come from out of state!!!! She said I could have a couple of Advil and then left the room. I called a friend to pick me up and take me home. I buzzed and told the person who came in that I was leaving and was given the hardest time about leaving against the doctors orders...WHAT DOCTOR?!?!?! When my friend (a firefighter/paramedic) picked me up he asked me if I knew the place was under quarantine for one of the flu viruses and they had failed to post the properly sized notice at the entrance. Now I know why so many employees were wearing masks!!!!! End result was that I ended up in the emergency room the next day in agonizing pain from no pain meds (and the other stuff like the blood thinner you take after surgery). I probably wouldn't have bothered to rate the place but when I got a statement from Medicare indicating that they paid Heartland for a full day (even though I left in 2 hours) I felt enough is enough. I have since reported them for Medicare fraud. Do not, I repeat, do not go to this place or put a loved one there.
---
Vlogan
July 01, 2015
I am a friend or relative of resident
Horrible! Dont let the beautiful environment fool you! My grandfather, in a wheelchair was lost for hours and nobody had any idea were he was, it wasn't until my mother went to visit and couldn't find him it was noticed! They seemed to not even care. It was terrifying to think he could have had a medical emergency or something and nobody could have helped! Very upset! Want him out immediately!
---
Kathy W.
March 12, 2015
I am/was a resident of this facility
I was discharged yesterday from this facility. My departure typified my entire stay. They handed me some papers ( my discharge instructions) did not review them and asked me to sign. I did sign, but I was careful to write down the fact that the instructions had not been reviewed. The nursing assistants are terrible. It took 5 days to get a wash cloth and a hand towel. I finally stood, with my walker, at the nurse's desk and asked everyone who went by if they knew where I could get the towels. After 15 minutes the nurse behind the desk opened a drawer (didn't even have to stand up) and handed me the towels. I accidentally spilled my juice and asked for help. The folded the sheet over the wet sheet and left it. The tray was left dripping juice and I did not get a replacement breakfast. This is just a couple examples of the poor care I received from the aids. It also proved to be almost impossible to get my prescribed pain medicine. One day, after waiting 3 hours and numerous calls to the nurse, I crawled on the floor to get the medicine. A couple of the nurses were outstanding, Teh and Heather on the night shift. Everyone else was there just killing time until they could leave. The food is horrendous. If you plan on putting your loved one in this facility, plan on bringing in meals. The food there is uneatable. The case worker Pat is also terrible. Did not assist me or bother to give me an explanation. If you can believe it, I had Blue Cross trying to approve an extra week and Pat would not fill out the paperwork. I still don't understand why they didn't want to accept my money. I guess it was a lot of work to fill out the paperwork. Please think carefully before you place a loved one in this facility.
---
Caring106674250
February 25, 2015
I am a friend or relative of a resident
I don't want to go to Heartland Health Care Center either. It is just for people who had surgery and were recuperating. My husband was in there, and we wouldn't recommend that one either. The facility is very nice, but as nice as it was, the staff was horrible. They didn't attend to the people. I wouldn't recommend it because we had a bad experience there. They have a lot of nice things in there. They have an exercise room and a nice dining room. Then you have to share a room. People that went there liked it, but we didn't like it because we had no help at night. They need to have the staff that are caring at night.
---
jessw
January 30, 2015
I am a friend or relative of resident
My mom was recently on the first floor. Loved the staff. she received great care, exceptional rehab. I did have a couple small things i pointed out to the staff and it was taken care of and i did not have to ask a second time. will use this facility again, but hoping we wont need to.
---
Caring68792050
October 23, 2013
I am/was a resident of this facility
I was in Heartland for rehab and it was a beautiful place. The rooms don't even look like hospital rooms at all. It has opened around a year or so when I stayed there. They've got different sitting areas especially in the summer outside, that was really nice. They have different rooms inside for the patients for different activities. The problem is the care and the staff. The care was not that good. If you need maximum care and assistance, that is not the place for you. If you could get up and do a few things for yourself a little bit, it would be a good place.
---
mamakremer
June 27, 2012
I visited this facility
I did not have much experience with the staff but from what I saw the residents seemed to be comfortable. There were a number of activities for the residents daily, as well as a decent food selection. It looked like a hospital inside but despite that fact it appeared to be well equipped to handle minor emergencies in-house. My grandfather never commented too much on the staff which is a benefit more than anything because he was always a man who was quick to point out the negative things about his situation. He was mentally sharp, which led to him being quite bored there but because of his physical limitations he was not ready to leave for a few months.
---
About Heartland Health Care Center-canton
---
Heartland Health Care Center-canton is a nursing home in Canton, MI that provides patients with skilled nursing care as well as private or shared accommodations. Contact Heartland Health Care Center-canton for more details on housing, services, and rates.
Location of Heartland Health Care Center-canton
---
Request Info
Get full access to reviews, cost information, and amenities