Talk to a Family Advisor: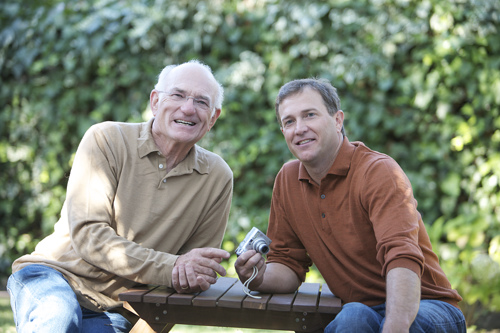 Top nearby Nursing Homes
Reviews of Whitehall Boca Raton
---
Suziesilverado
August 25, 2017
I am/was a resident of this facility
My mom stayed here for a few weeks after a spinal procedure. The facility was relatively good. Nurses and or aides came within a few minutes of the call button being pressed, and everyone was polite and relatively attentive. There were those odd times when they did not respond quickly, but they are, as in other facilities of the type, understaffed.. My mother was very happy with the food and the therapists were friendly and caring. The entertainment downstairs in the courtyard was really good and my mother looked forward to attending every day when she had the energy. Glad we were there in the offseason because she had a private room at no extra charge
---
to much
August 12, 2017
I am/was a resident of this facility
I had to stay there for 2 months to rehab my 2 broken feet, 1 was non bearing with a plate and 7 screws in it. What a nightmare it was to the point I had two have my wife take me out after 2 weeks. I couldn't believe what went on in there. Understaffed, and no one with experience to care for you. I had 2 people die in my room alone, and another down the hall who could not get aid to go to the bathroom fell and broke his neck. No one is even there from 9;00 pm to 5;00 AM it's like a ghost town. My bandage was suppose to be changed daily, to find out later someone only comes in once a week for that. Infection got so bad it went all the way to the bone, with a giant hole in my foot. Could not even get my pain med as needed. You would wait hours for any one to even come to the room if you rang for them, keep telling me they were under staffed. Please do not send any one you care about there they will not come out, except in a body bag. Toilet was stopped up for a day and a half, no one to fix it, made you go in your bed instead of helping you. Then they would not let me out cause I could not walk, said I will die in here. Would not even help us to the car. Can not believe something like this can go on. Had to go on antibioics for 6 months. LOOKS SO NICE FROM THE OUT SIDE LIKE Disney WORLD. But it is the House of Horror, people even calling 911 in there for help. Almost 7 months barely walking, I better not lose my foot because of them.
---
Carrie Lynn Morris
March 11, 2017
I visited this facility
Additionally, the administration is unresponsive & the nursing staff can't be bothered with constructive feedback. Understaffed, patients underserved. Most frustrating for family members who reside out of town & seeking a lifeline for their loved ones.
---
Grneyd
December 23, 2016
I am a friend or relative of a current/past resident
We transferred my mother here tonight from hospital after complete hip replacement. She was put in a chair and left. When my father and I arrived the nurse did come and ask if we had any immediate questions. He told us that Until PT evaluated here tomorrow there would be no Walker available. He said the aide would be right in to get her settled in her bed. Over 30 minutes later I went back to nursing station and nurse once again called an aide. Still nothing. Second visit to nursing station finally got the aide to come. She helped me walk my Mom to the bed and got her settled. Nurse came in and did assessment. We shared our frustration and concern. He apologized and left. An hour later she needed bathroom and we rang bell. It sounded and light in hall rang for over 20 minutes. I eventually had to get her on the bed pan myself. Then I went to nurses station yet again. I was told aide was working both sides of the floor and was very busy! Very understaffed!! I will be removing her from this facility in the morning
---
Unhappy in Boca
September 23, 2016
I am a friend or relative of a current/past resident
Worst excuse for a nursing facility. With few exceptions, staff members are a nightmare but not surprising since it all starts at the top. The administrator is inaccessible, unfriendly and from my observation, not very competent. They are definitely short staffed, the entire place needs a face lift and the office personnel are just as bad. They are a paperwork nightmare and no matter how many times you tell them anything--even in writing--it's as if they never listened or read what you told them.
---
cabrams
December 06, 2015
I am a friend or relative of resident
Both my parents have stayed there -- my mom is in there now recovering from a fall (she will be out soon). This is a gorgeous facility, well maintained, that is at the level of a Hilton or Marriott hotel in terms of room and public area quality. My mom loves the food (if you do not like the printed menu there are alternative you can order in advance. I find the staff to be excellent and attentive. The facility is in an upscale area of Boca Raton in Palm Beach County -- and looks it. My mother is getting excellent physical therapy. They even have activities like volunteer singers and piano players (there is a baby grand in the main room along with a cafe for coffee)/ Both of my parents recovered quickly here, and if I ever to to the point of needing a rehab place I would stay here myself.
---
MarissaG
July 17, 2015
I am a friend or relative of resident
The worst place. The halls smell terrible. My father was writhing in pain & screaming as he got his zipper from his pants caught u-know-where. They told him to wait til they could get to him as they were busy!! Plus many other things. Stay away!
---
Old Geizer
March 22, 2015
I visited this facility
My Dad was in Whitehall in Boca Raton, for only a couple of days, he was there to build up his strength after a hospital stay, in the past he always bounced back but this time was different, I kept telling the nurses that something was wrong. They still worked my dad out 2 hours a day and then I received a phone call that they were bringing my dad back to hospital, when I got to hospital he was on a ventilator and spent 2 weeks in ICU and then passed away. Whitehall cannot tell us what happened between 11:00pm until 7:00am in the morning, obviously they never checked on him during that time. I just want everyone who has loved ones in any rehab/nursing facility to know that YOU CAN CALL 911 YOURSELF IF YOU THINK YOUR Family member is just not right and no one will do anything, do not just wait to see doctor's who are only there in the morning.
---
angrycitizen
November 22, 2014
I am a friend or relative of resident
After my mother experienced nearly 6 grueling weeks in this facility, I can tell you without reservation that this facility is all about the money. The food is barely edible, some components of the nursing staff is downright dangerous and undermines patients recovery. They are about the dollar and nobody, especially social services are not to be trusted in this facility. If you loved one breaks a limb, let them recover at home.
---
Cohen5665
September 15, 2014
I am a friend or relative of resident
Exceptional Care we received while at Whitehall Boca. The Nurses were so caring and thoughtful throughout my Dad's stay. Excellent Rehabilitation and such caring therapist. The facility felt like a 5 star hotel just a pleasure to have been there receiving care.
---
MyronGoldman
August 13, 2014
I am/was a resident of this facility
I was a Resident at Whitehall and received excellent care from all the staff. Wonderful Therapy and Management Team, I enjoyed the food and entertainment too, what a wonderful environment to be in when your recovering from surgery. The Nurses were Angels who really cared about not only me but my family when they visited. A truly wonderful place to be I will recommend Whitehall to all my Condo friends and family.
---
zoeyme
July 25, 2014
I am a friend or relative of resident
This place is dangerous to seniors. Our dad had a stroke and ended up here for rehab and he was not treated well at all. Things started out okay, but then he got sick over a weekend. I called the nurses station and told them something was wrong with my dad and they did NOTHING. Then, on Monday he coded and they rushed him to the hospital where we were told he had a UTI and a pneumonia. Plus, he had a seizure, and possibly another stroke. After a few days he was returned to Whitehall and things went from bad to worse. My dad was angry and afraid so he struck a nurse - could you blame him after what had occurred? He is 80 though, and could not do much harm. Still they proceeded to drug him with antipsychotics and he became a vegetable and could barely speak. We complained, but that fell on deaf ears. My siblings and I live out of state so we were forced to hire a local care manager who went in and assessed the situation and she was so mortified that she insisted we get our father out of Whitehall as soon as possible. She also insisted they take our dad off the unnecessary drugs that had him in a complete stupor. We lost valuable post-stroke time because he regressed dramatically while being drugged. We found a local assisted living home nearby and have had none of the problems that existed at Whitehall, and thankfully our dad is now safe and can resume the therapy he needs. If you are considering this facility, make sure you can spend every moment with your loved one. Do not risk leaving an elderly person in their care unless you can be there constantly.
---
Jeff1268
June 18, 2014
I am/was a resident of this facility
Im a past patient at Whitehall great therapy, terrific nursing care, great customer service. I wouldnt have been more happier any where else. Im telling eveyone in my condo complex at our next meeting how happy I was
---
yahoochris
February 12, 2014
I am a friend or relative of resident
We were extremely impressed with Whitehall we received excellent nursing care terrific therapy and the foood was so delicious don't listen to negative comments Whitehall Boca is still the very best around
---
Lot errata
January 12, 2014
I visited this facility
Extremely happy with Whithall Boca I would go back again and recommend to anyone
---
Caring63337950
October 30, 2013
I am/was a resident of this facility
I had my rehab at Whitehall Boca Raton for a couple of months and my experience there was good. The service was excellent. The food was reasonably good and the facility was clean.
---
caring11073
November 16, 2012
I am a past client of this provider
They have very active programs at Whitehall Boca Raton. They are well staffed and very friendly. The programs are done very well.
---
Generousmd
November 02, 2012
I am a friend or relative of resident
My mother was admitted for physical therapy after a fall. Her first night she needed help to get to the bathroom. She was told to wait until morning. A dehumanizing facility. All about the money. Everything other than the rehab staff is poor and they have a culture of disrespect.
---
CarsBoca761
June 23, 2012
I visited this facility
Whitehall Boca is a nice facility around the center of Boca Raton. The campus is green and landscaped maintained well and is surrounded mostly by a residential community. The staff was welcoming when I arrived with the hospice representative. The campus security was visible and made me feel like it was a safe place. Because my father was lonely at this time I was impressed by the socialization I did see. Whitehall offered recreation activities like day trips, exercise, and entertainment, all which seemed like good programs. I could tell also that the medical staff were friendly and patient with my father. Meals were prepared at least 3 times however my father would only eat his native food at this time so we would be providing our own meals. Although, I didn't try any food while I was there, I can not comment on the taste. Overall, it was a nice experience for me to visit the facility and get their guidance during this hardest time of my life.
---
About Whitehall Boca Raton
---
Whitehall Boca Raton is a nursing home in Boca Raton, FL that provides patients with skilled nursing care as well as private or shared accommodations. Contact Whitehall Boca Raton for more details on housing, services, and rates.
Features of Whitehall Boca Raton
---
Medicare (ratings last updated: 06/16/17)
Health:
Overall:
Quality:
Staff:
Medicare Provider Number: 105506
Ownership Type:

For Profit Corporation

Date Certified:

05/01/2017
Location of Whitehall Boca Raton
---
Request Info
Get full access to reviews, cost information, and amenities