Seasons Alzheimer's & Assisted Care (Old Tezel Road)
8245 Old Tezel Rd., San Antonio, TX, 78250
Talk to a Family Advisor: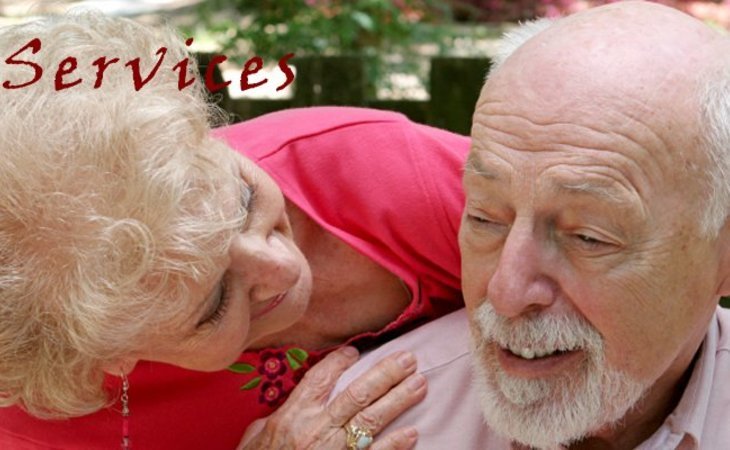 Reviews of Seasons Alzheimer's & Assisted Care (Old Tezel Road)
---
Roger Milam
August 17, 2017
I am a friend or relative of a current/past resident
Seasons has been an incredible blessing to my father and to my family. They took my father in when other facilities would not. He received excellent care the entire time he was there. Everyone, and I mean everyone at the facility knew and spent time with him right down to the cooks. I could not have hoped for a better place to have my father as he went through the final stages of Alzheimer's. They were gracious and loving to him and my entire family right to the end. If anyone has to entrust their loved ones dealing with these issues, I cannot think of anywhere else I would want my family....and I have told many people this already. I am profoundly and always grateful to Seasons......
---
jeanniepowell
May 20, 2017
I am a friend or relative of a current/past resident
I am so completely impressed with Seasons that I don't even know where to start with this review. My uncle has been there for over 2 years. Every single staff member I've interacted with is professional, attentive, calm, pleasant and confident. They all have gone above and beyond in making sure residents are treated with care and dignity. I don't know how the owner, Mona, screens people to find such exceptional staff members, but she clearly understands how to hire and how to train her employees. And, they all tell me how they love working there. I have dropped in, unannounced, on several occasions when I was in the area and had a few minutes. My uncle was always clean, shaven, comfortable, with a clean room and bathroom. Often he was playing a game or chatting with the staff. Seasons was the third memory care facility we tried for my uncle, and none of the other ones even come close in terms of quality. I've gotten to know some other resident's family members over the years, and we all talk about how much better Seasons is than any other facility we tried. Once a family finds Seasons, they don't leave. It is immaculately clean, homey, professional, accommodating, and very well managed. Paul (the cook), Mari (the head nurse), Kelly (a nurse), Rochelle (a nurse), and Mona (the owner) were each especially invaluable in their own ways, providing advice, extra services, and care. Our family is so grateful for them. As my uncle has progressed in his disease, it is wonderful to know that he doesn't have to move to another home. They have care from beginning to end at Seasons. I am witnessing their end of life care for my uncle right now, and I am as impressed as I've ever been.
---
LeAnn Lupton
March 04, 2017
I am a friend or relative of a current/past resident
The staff is incredibly loving to the residents and their families! I'd give them more stars if I could!!
---
Old guy's old lady
December 15, 2016
I am a friend or relative of a current/past resident
My husband had been in two other Alzheimer's units before coming to Seasons. One was at least a third more expensive than Seasons and was geared to helping individuals at the early stages and then basically kicked them out as the disease progressed.. The other one was using individuals that has just gotten out of prison and the turnover was horrendous. When we found Season's it exceeded our expectations in every way. The staff is a 12 on a scale of one to ten. The cook is right there babying the residents with little treats when they walk up to the serving bar that leaves an open view of the kitchen to each resident. The core staff have remained constant and they work with us at each stage. of this disease. I have never smelled urine when I walk in and the floors are clean and shiny. The staff have an open area to write notes and have a watchful eye on every resident every day. I really love this place and can not say enough about it. Our family visits several times a week and it is a first class, well run facility 24 hours a day.
---
Carol647624
September 30, 2016
I am a friend or relative of a current/past resident
In my opinion, my mother is treated well. All the workers are very caring and really care for the residents.
---
Donna Valdes
September 29, 2016
I am a friend or relative of a current/past resident
My mother has been at Seasons for two years now approaching her third year..Our entire family has been pleased with her care....The facility is always clean, and the meals are healthy and well-received by the residents. The caring staff impress me the most. I visit often and I see how they not only seem to love their job, but their My mother has been at Seasons for two years now, approaching three. Our family is grateful to have found this caring place for my Mom. The facility is always clean and the meals look healthy and well-received by the residents.. I am the most impressed with the care of the staff. They seem to not only love their job, but their patients as well..They are interractive , loving, and with hands-on presence. They brush their hair, give them hugs and little kisses, help them with their meals, and so many litte things that matter. The staff keeps them busy with activies, i.e. arts and crafts, and there is musical entertainment often to keep them from spending too much time in their rooms alone. We are so blessed to have found Seasons for my mother... Donna Valdes
---
Ronald W Little
September 29, 2016
I am a friend or relative of a current/past resident
My Mother was a resident for a year and a half. It wasn't easy putting my 90 year old mom who was a 5 time cancer survivor into assisted living. I found Seasons on the internet and set up a meeting with Mona T for a tour of the facility. Upon arrival I was immediately put at ease and found the facility like home rather than a facility. I can't say enough good words about her and her teams approach to handling residents. From the beginning I had no concerns about the care given. The Staff keeps you aware of any little situation that might be of concern. They also provide awesome activities that get everyone involved. If you are considering Season's, please visit and it will be your first step to peace of mind that your loved one will be cared for by Mona and her wonderful staff.
---
Sandra Diaz
September 28, 2016
I am a friend or relative of a current/past resident
My dad has been at Seasons for 5 months now. I feel so fortunate to have found this facility so close to home. The owner Mona has been such a "God send" and blessing for my dad and our family. She made the transition from my home to the facility so smooth and easy. Marisol, Emily and Monica have been very professional in taking care of dad's needs. The rest of the staff are also friendly, courteous and very helpful. I would recommend Seasons to anyone looking for this type of memory care facility for their loved one.
---
Tinkle
September 28, 2016
I am a friend or relative of a current/past resident
My mom was with Season's the last year of her life. When I could no longer provide the stability and care that my wonderful mother needed on a regular structured basis, Mona and her team stepped in like a second family. I never worried about the care my mom received because it was always top-notch. I admired their love and genuine care for my mother and support to me and my family when times got rough. My mother passed away at Season's surrounded by love, dignity and most of all family. I highly recommend this fantastic facility to anyone wanting peace of mind when dealing with Alzheimer's.
---
CCantu
September 26, 2016
I am a friend or relative of a current/past resident
I was so blessed to find Seasons for my mom ! Being in several other facilities, the difference in those and Seasons is not even comparable ! Everyone here, from Mona, Mari, their chef and every one of the caregivers are all professional, compassionate and treat my mom as if she were their own mother. They take special interest in meeting and exceeding their residents needs. I could never have dreamed of finding a Home such as Seasons for mom. We are truly blessed and Seasons and their entire staff has been a Godsend. C Cantu
---
Jerry S
September 15, 2016
Other
My mother has Alzheimer's and as been in several faculties for the last 8 years. Last October I was advised by the facility she was in at the time, was raising their rates by 30% effective January 1. My father was in the same facility. His health was rapidly deteriorating and he died November 18. After his death, I was in a scramble to find another facility for my mother. With excellent care and reasonable cost. I was extremely fortunate to find the SEASONS. Mona, Marielit and the rest of the staff do a outstanding job. They are caring, compassionate and sensitive to my mother and all of the residents. I highly recommend The SEASONS ALZHEIMER AND ASSISTED CARE FACILITY. . I would like add that I was directed to them by the admissions officer of a competing care facility.
---
Pat N Colorado
September 06, 2016
I am a friend or relative of a resident
My mother has Dementia,COPD , Congestive Heart failure and is now unable to walk. It became necessary to put Mom in care somewhere. My sister was unable to do it anymore. We looked at many places and had just about decided to place mom but were not completely satisfied with our choice. The social worker at the rehab facility Mom was at suggested that we see Mona at Season . I am so glad we did. Mom is getting the kind of care she needs and is happy there. The staff is very caring and capable of taking care of her . I get updates and contacted immediately when something needs my attention. Heart to Heart has been a blessing as well. I would encourage anyone to visit Season on Nagadoches . They won't be disappointed.
---
PRF
August 01, 2016
I am a friend or relative of resident
About five years ago, my mother-in-law came close to dying. My wife and I took her into our home and took care of her on a full time basis. She had a multitude of health issues including being diagnosed with Stage IV Congestive Heart Failure and Vascular Dementia. In September of 2015, mother had a transient ischemic attack and lost the ability to walk. Her health went downhill fast after this event and the numerous hospitalizations that followed. It got to the point where we could no longer adequately care for her. This was very hard for us to admit. I began my search for a long term care facility. I conducted an exhaustive search. Searching through databases of information and visiting numerous facilities. I was surprised to find how difficult it was to find a facility that met my, admittedly high, standards. I was so happy to find Mona and Seasons. It is an outstanding facility; open and caring with people that will work with you. My only regret was that I didn't discover the facility sooner. I thought that no one could take care of mother as well as we could. I was wrong. Thank-you all for the love and care you provided.
---
KABO2A
June 17, 2016
I am a friend or relative of resident
My Mother has been a resident for almost a year. I was at my wits end because she had lived independently up to her age of 92 years and was insistent (and resistant) that she should continue. Mona T was recommended to me and I can't say enough good words about her approach to handling residents. She also imparts this to her Staff. The aide to patient ratio is wonderful and they are very caring. All of this is so important to me because neither I nor my son live in the area so we must trust the Staff with total care of my Mother. From the beginning I have had no qualms or concerns about the care given. The Staff is very conscientious about keeping us aware of any little situation that might be of concern as well as sending pictures from time to time. They also give updates regularly on the positive aspects and their activities. If anyone is considering Season's, please visit and you will get the good feelings I did the first time and also honest evaluation on how your loved one will be cared for from Mona.
---
Sheila C
February 09, 2016
I am a friend or relative of resident
The Alzheimer's journey with a loved one is not an easy road. Each and every day is a new day for someone who is suffering from Alzheimer's disease. This disease does not discriminate and no two patients are alike. I thank God for people like Mona T. and her staff at the Seasons Alzheimer's & Dementia Care Facility on Old Tezel Road in San Antonio, Texas. I moved my dad from another facility in Texas, when I was told that they could no longer handle his behavior. It was a large Alzheimer's facility. If they couldn't take care of my dad, who would. Talk about feeling helpless and alone! My husband visited several facilities in San Antonio. It was Mona and the Seasons environment that sold him on a place for dad. My dad joined the Seasons family in August 2015. I felt obligated to let Mona know that my dad was in the stage of Alzheimer's disease where he would become easily agitated and loud outbursts were the norm. Mona reassured me they handle all stages of the disease. Mona and her most compassionate staff welcomed my dad with open arms. Their actions speak volumes! Compassion, hope, love, dignity, and respect are just a few of the traits that Mona and her staff exhibit. I feel that dad is at home. He enjoys the wholesome home cooked meals and the interaction with staff. Seasons provides a clean, safe and secure home-like environment. Seasons is a small 16 bed unit, but excels largely in all aspects of care. It is because of Mona and her staff, that my dad continues to thrive. I know he never feels alone in his journey. I would highly recommend Seasons Alzheimer's Care Facility. They provide the peace that I need, knowing that my dad is being well taken care of and his needs are being met. Also, kudos to Heart To Heart Hospice for the care and kindness they demonstrate towards my dad. Sincerely, Sheila C
---
SJT1
January 31, 2016
I visited this facility
Seasons on old Tezel Road is very open, very clean, has a very knowledgeable owner, very nice facility, and plenty of staff. The dining setup is wonderful, and the patients can watch the cook make their food; which is all home-cooked.
---
Scots
October 19, 2015
I am a friend or relative of resident
This is definitely a five star facility with a staff passionate about the care of their residents. Mona T. is a special individual with the gift to understand the particular needs of those afflicted with Alzheimer's. When my wife and I visited our Aunt at the facility we were amazed at how organized and efficiently everything was arranged. The food that was being prepared from scratch smelled wonderful and the whole atmosphere felt like a home anyone would be happy to grow up in. I believe that those special touches create an atmosphere for the residents that is comforting and reassuring. Thank you Mona for all that you do and for being such a caring individual. Allan Kinzie
---
excelon
August 11, 2015
I am a friend or relative of resident
My father is a retired air force officer. At Seasons he receives the care, respect and attention that he requires and deserves. Mona has hired and trained a staff that truly cares about our loved ones. It gives me peace of mind knowing that he is cared for. Don't hesitate to make Seasons a new home for your loved one!
---
Docs daughter
July 27, 2015
I am a friend or relative of resident
My dad went into Seasons the first day this new facility opened. The staff was caring and offered the personal care he needed. There was little need for me to be proactive about my dad's care/health because Mona was proactive for me. He loved the activities that they did together as well as monitored alone time when he wanted it.
---
JanLou
May 18, 2015
I am a friend or relative of resident
I am VERY pleased with this facility. My loved one has been in several different facilities, but Season's has made advances in just a few short weeks, that were not accomplished in other facilities. I can see the results in my loved one and his willingness to work with such an informed & helpful staff. I cannot say enough good things about staff and facility. The staff is acessible and easy to communicate with! They listen to concerns and act accordingly. I am very pleased with staff and management and care of my loved one.
---
From Seasons Alzheimer's & Assisted Care (Old Tezel Road)
---
The home-like environment of Seasons Alzheimer's Care and Assisted Living is directed by Mona Talukdar.
Her vast experience managing the care required for individuals suffering from Alzheimer's disease and other types of dementia gave her a deep respect for the challenging journey not only experienced by those afflicted but also for their family members.
At Seasons Alzheimer's Care and Assisted Living, we have developed a home that provides high-quality, affordable care focused on meeting each individual's needs. Within a tranquil home-like environment, safety is our primary goal for your loved one and their fellow residents.
Your loved one's mental, social, emotional and physical needs are provided for in a holistic fashion at Seasons. With a Bachelors in nutrition and a Masters in Physical Therapy, our Director ensures that every resident of Seasons Alzheimer's Care and Assisted Living enjoys wholesome, home-cooked meals that meet their nutritional needs. Many activities throughout the day keep residents engaged cognitively, socially, and emotionally.
An extension of your family, our caregivers are in direct contact with you. Our goal is to create a home-like environment where your loved ones flourish and where you feel informed, confident in the care your family member is receiving.
Our Services Include:
Personal care plan developed with family members
Affordable all-inclusive price structure
Wholesome, home-cooked meals that meet residents' nutritional needs in a family style dining experience designed by a dietician specializing in geriatric care
Daily activities that keeps residents engaged cognitively, socially, and emotionally
Personal care assistance (bathing, dressing, grooming, eating, restroom, etc.)
Memory care activities to encourage independence, socialization, and cognitive skills
Music and other therapies that promote purposeful relaxation and higher functioning while reducing agitation or "sun-downing
Friendly, highly trained caregivers familiar with recognizing behavioral changes
Exceptional ratio of caregivers to residents
Medication management
Nutrition and hydration programs designed for memory loss patients
Incontinence management
Physical therapy, home health, and hospice services available through licensed agencies
Volunteer programs that encourage community involvement and enrich relationships
Laundry and housekeeping services
Physicians continuity of care and/or in-house physician visits
Family and caregiver support
What Makes Us Special
---
It is Small 15 bed unit, we provide personalized care in a home like environment. We have a full time LVN and high CNA to resident ratio. We have one CNA for every 4 residents. We also make sure all our residents needs are met.
Features of Seasons Alzheimer's & Assisted Care (Old Tezel Road)
---
Costs
Minimum Rate:

$3900/month

All Inclusive Rent
Rent Plus Care Fees
Entry Fee
Fee Structure Extra:

$1,500 Move In Fee
Room and housing options
Companion Suites:

We Offer Companion Suites

Studio Apartments
Housing Extra:

Shared Living
Features
Beauty Barber Shop
Resident Transportation
Tv Room
Garden And Patio
Security Gate
Cleaning services
Laundry For Linens
Housekeeping
Laundry For Clothing
Technology and entertainment
Health services
Hospice Care
Medication Management
Nurse On Staff:

We Have 24 Hour Nurses
Guest services
Guest Parking
Guests At Mealtime
General
Staff Patient Ratio:

Cna 1:4 Residents

Respite Care
Pets:

No Pets Allowed
Licenses
Licenses:

state certified
Location of Seasons Alzheimer's & Assisted Care (Old Tezel Road)
---
Get Cost Information
Get full access to reviews, cost information, and amenities