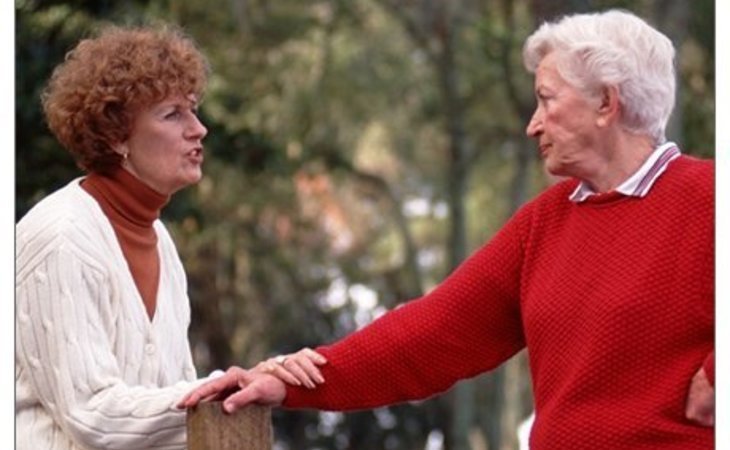 Top nearby In-Home Care Services
Reviews of Addus HomeCare | Chicago, Illinois
---
Caring572528
February 26, 2014
I am a current client of this provider
I've been using Addus since March of 2013. I've got a wonderful caregiver for my mom. She is actually on time, dependable, loyal and she's very attentive to my mother. She takes her to the doctor and my mom loves her.
---
Pamela639
January 31, 2014
I am a past client of this provider
They were adequate, but I think the one thing they MUST tell their home care workers Is to NEVER ask their clients for things. My Father & Mother In Law lived in section 8 housing In Gurnee, IL. The nurse who went there cleaned & my MIL made sure to tell her what needed cleaned etc. When my MIL died in 2009, the nurse would come & eye everything up & comment that she liked this & that. One day she asked my father in law If she cpould have a quilt & shame set that belonged to my MIL & he said, " Sure, take it." My Father In law was suffering from early onset of dementia & didn't realize what he was giving away. When my husband & i got there on the weekend we asked where the quilt set was & he said oh, B****a asked If she could have It. But of course the nurse never asked myself or my husband If It was Ok with us & she had our phone numbers. The set In question was a 700 dollar Yellow Daffodil quilt & pillow shame set my MIL PAID to have made by a friend's mother. It scares me to think I could have someone like that caring for me In my old age. I would sooner just shoot myself than be robbed because I wasn't In my right mind. These nurses take advantage of their clients who are old & feeble minded. We will NEVER use Addus again & I will go out of my way to advise others to do the same. This was an expensive lesson. My husband should have complained at the time but didn't as she was still coming to take care of my FIL. But we quickly removed all valuables & things we wanted to keep before she came over again.
---
Caring7114
April 17, 2013
I am a past client of this provider
In terms with cleaning and working with my uncle she did well and we were mostly satisfied. But she wouldn't call ahead and no one from Addus would replace her and my uncle was without assistance. We talked to Addus many times and they assured us that they would look into it, take care of it and see to his needs. And then same thing would happen. I've been with them for two years. They need better communication between their staff and the client. I would hope that if a staff member or caretaker could not be at his or her assignment, they would call in to the front office. It would just be a matter of a replacement or a substitute and the company would take care of that. We didn't get that kind of impression. The caretaker was supposed to be paid every two weeks but one time she didn't get paid and that's between her and the agency. And we can't do anything about that. She seemed to miss more days after that. I guess she was angry with the agency, I don't know what was going on. But our concern of course is that our uncle will be cared for.
---
---
Addus is proud to be a nationally recognized provider of high quality, in-home care services with over 30 years experience. Our breadth of services include Contractual Home Care, Personal Care, Homemaker, Companion, Respite, Care Management, Licensed Home Health Services (including Nursing and Therapies), Adult Day Care, and Family Support Services, as well as, private duty home care. Annually we provide over 12,000,000 service hours to over 50,000 clients from more than 130 company owned offices in 19 states.
Services Provided
Private Duty Nursing
Companion
Sitter
Homemaker
Respite
Dementia & Personal Care
Request Info
Get full access to reviews, cost information, and amenities