Brookdale Lawndale Park
4400 Lawndale Drive, Greensboro, NC, 27455
Talk to a Family Advisor: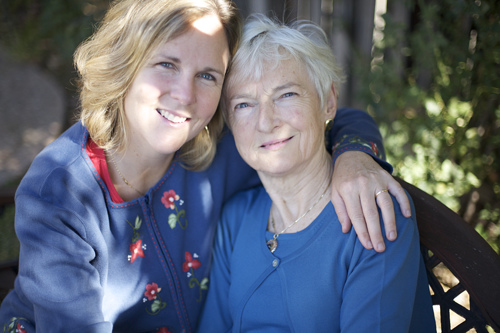 Reviews of Brookdale Lawndale Park
---
Edwinna
November 24, 2016
I am a friend or relative of a current/past resident
My father has been at Brookdale Lawndale Park for 10 years. The service is good, and the place is clean. Dad is in a one-bedroom, that has everything he needs. He doesn't have complaints about it and enjoys his stay there.
---
Lynnette208357
November 21, 2016
I am a friend or relative of a current/past resident
My mom lives in Brookdale Lawndale Park. The atmosphere is good. My mom seems to be happy. I have the impression that they are accommodating, helpful, and friendly to the seniors. The location is good. It is in a nice neighborhood. The grounds are very nice, very clean, and well-kept. My mom's room has a bathroom, and the room itself is furnished with her own furniture. It is big enough for her. They had sing-a-long, yoga class, and exercise class.
---
R.L.
August 22, 2016
I visited this facility
Brookdale Lawndale Drive was a very nice facility. I was impressed with it. The staff seemed to be very caring and compassionate. The one person who I talked to was very caring. I saw a room and was very pleased with it. It was clean and bigger than what I was expecting. I was there during lunch, and they fixed me food to go that was very good.
---
Charles29799850
September 30, 2015
I visited this facility
The sanitation seemed to be good at Brookdale Lawndale Park. It was fairly comfortable. It seemed to be a place that you could survive in. The staff seemed to be very congenial and very nice. The food was good and the dining area seemed to be clean. The room looked well-kept as well.
---
Caring110320150
August 14, 2015
I am a friend or relative of a resident
Mom stayed in Brookdale Lawndale Park for respite care for about 5 weeks. They're an assisted living, so they're not used to having someone that needs a lot more care. You have to remind them that this person might need a little more care than someone that's there. They were very helpful. They're nice rooms; they're big and have plenty of room. I didn't eat any food, but mom said it was good. The facility itself was clean.
---
happy-one
April 14, 2015
I am a friend or relative of resident
Overall, I am satisfied with the care that my loved one is receiving now, as compared to when they first moved in. No place is perfect. The staff is very nice but could be more organized, they tend to, "pass the buck" so to speak, when problems arise. If you have a family member who receives medication through the VA, STAY ON TOP OF THIS! DOUBLE AND TRIPLE CHECK the meds they are being given and ones being kept in stock! The facility is clean but sometimes appears cluttered in the hallways. Also, beware that if you try and get in touch with staff in the evening hours, due to a problem that has occurred with a loved one after hours, no-one answers the phone and if you leave a message, "no matter how many times, nobody returns your call. It takes awhile for staff to respond to the red emergency cord when a resident pulls it also. So just be prepared to make the trip over there yourself to find help for you loved one. Over-all the facility is one of the better ones, just needs some improvement concerning direction and management of the staff. I feel my loved one is safe and in the end that is what matters most. I would recommend this facility to families looking for a clean safe place for a loved one.
---
Caring8195
July 31, 2014
I visited this facility
The most attentive staff that I've observed were at Greensboro Place. I really liked the way the staff interacted with the residents. The only thing I didn't like about Greensboro Place was that it was dark and dim.
---
Ray10
January 31, 2014
I visited this facility
The people that we talked to at Greensboro during our tour there were excellent. The facility was very nice. It's kept in real good shape.
---
Linda Grogan
October 06, 2013
Other
My Mother is at Greensboro Place and has been for about 3 week. First week, tablet stolen, now purse stolen. Someone has a key to her closet besides her!!! I'm getting ready to take her out as they haven't done much about this yet!!!!!
---
Jackie Tanseer
July 26, 2013
I am a friend or relative of a resident
My mother was in Greensboro Place. She is very happy there. She loves it, she loves the activities. She's not a very active person and she's always an introverted person, but she loves the security and always having someone around and she tell me one day she had lots of friend and there are also people who are in wheelchairs and people that can't talk well. She said she loves it that she can give them help with something and I love Greensboro Place myself for the cost and everything and because our family is very impressed with the living arrangement and how the living room is right here in the middle of the entrance and when you come through, everybody is in contact with everyone.
---
Happycustomer333
October 24, 2012
I am a friend or relative of a resident
Well i have a relative who goes to Greensboro Living Center and i have to say that i am very impressed with the service that he is getting. From what i have seen, he is really happy to be in this assisted living facility. He has never had any complaints about this place. He told us the the staff is attentive to his needs and that they talk with him when he feels a bit lonely. One of the biggest things that i liked about this place was how clean it is. Since i go there on a regular basis i have a lot of chances to wander around and check the place out. Overall i can't find anything that is not to my liking. The bathrooms are kept clean and stocked daily. The visitation area is cleaned every hour so you never have to deal with trash that has been left behind by other people who visit their relatives or friends.
---
Laburger
June 26, 2012
I am a friend or relative of a resident
Need to emphasize with management the need to communicate with you on your loved ones issues as soon as they arise. Best to get this in writing otherwise things fall thru the cracks. Several things have occured and I was not notified. LArge staff turn over is a pet peeve and the place frequently smells. Gross floors and overall poorly maintained. Basicly understaffed for the types of residents they admit.
---
Bob2
March 23, 2012
I am a friend or relative of a resident
The staff are well below my expectations very confrontational if you disagree with them.If you comment to them they go out of there way to make you feel like you don't know what your talking about.Also they are not very good at keeping up with changes in patients medications.I have seen it take as long as a week to make the adjustments.I feel they have a beautiful facility but an incompetent staff it definitely would have greater potential under new managements and I would not recommend this home the way it is currently being run.If you are from Greensboro and need to find an assisted living for a family member you would be better off to look elsewhere.Greensboro place is a place I don't trust negligence is a word that comes to mind and I give them a Three out of possible Five.They get three and not as low as one or two because of there very nice facility the thing that sold me in the first place.
---
jksmith77
August 01, 2011
I visited this facility
This location is on Lawndale Drive in Greensboro and is very easy to find. When you first pull up to it, there isn't very much to look at. In fact it doesn't seem quite desirable at all. Once you get inside though, it is one of the most exquisite assisted living facilities I have ever seen. The furniture looks like it has been hand picked and the staff looks like they were hand picked by some very knowledgeable people also. They seemed "prim and proper" as you could say. The grounds were very well kept and the guest seem like they were enjoying themselves. It was still early in the morning so I did not get to see that much but from what I did see, the facility was very well ran. The guests were well treated by the staff and acknowledged which is a big plus in my book. The calendar set up by Greensboro Place was full of events for the patients and there were plenty of "on-site" activities for them to do. The only set back was the view of the building from the outside. Do not get me wrong, it is not the view that counts but it could help the overall appearance some.
---
From Brookdale Lawndale Park
---
Brookdale Lawndale Park provides our residents with lifestyles, housing, and services in comfortable surroundings combined with exceptional amenities, programs, and care. Through Brookdale's signature Personalized Assisted Living we customize our care offerings for the individual. This allows each assisted living and Alzheimer's care resident the freedom and opportunity to make choices that will ease their lifestyle transitions. Residents enjoy life with the support they need, coupled with the proper lifestyle and care accommodations as their needs change.
We promise Respect for Individual Preferences and offer personalized care needs in an atmosphere that encourages each resident to live in health and longevity. Our residents enjoy life with the support they need, coupled with the appropriate assisted living and Alzheimer's care accommodations as those needs change.
Our community is dedicated to enriching the lives of our residents every day with signature services for those who value their freedom and independence, but desire or need services providing them with the highest level of quality, care, and value.
Our Clare Bridge Place program serves those with Alzheimer's disease and other forms of dementia. Each day, we promise to work to deliver Daily Moments of Success for each resident. The Clare Bridge Daily Path provides structure and activities each day designed to meet specific needs of those with dementia, while the Clare Bridge Dining Program, designed by a gerontologist and registered dietitian, helps residents in need of Alzheimer's care retain the ability to enjoy and master the daily dining experience.
Features of Brookdale Lawndale Park
---
Features
Beauty Barber Shop
Resident Transportation
Garden And Patio
Technology and entertainment
Location of Brookdale Lawndale Park
---
Top Cities for Assisted Living
---
Get Cost Information
Get full access to reviews, cost information, and amenities