Talk to a Family Advisor: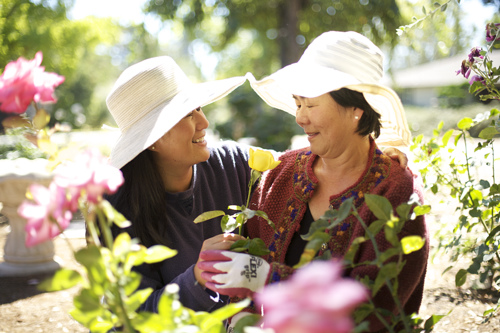 Reviews of Envoy of Woodbridge
---
DDBarbour
March 14, 2017
I visited this facility
This is the most dirtiest facility I have ever been in , the staff r not on the mark with their patients , u have to keep calling three or four times before someone come. This place doesn't deserve a star .
---
Jason Remzeu
December 11, 2016
I visited this facility
Honestly one of the worst places I have ever seen. Don't even attempt to let someone go there, it needs massive improvement.
---
sammar914
October 18, 2016
I am a friend or relative of a current/past resident
My younger sister who cannot walk or talk ended up at Envoy of Woodbridge after she had rehab care done at Commonwealth of Herndon. Her care was horrible. The staff never followed up. We asked and asked constantly for her nails to be cut and for her mouth to be cleaned. It was never done. She had a mouth full of gunk when we visited her and complained to the staff. They went on and on about how they just did it but nothing was done. We had to cut her nails ourselves. She was neglected and not tended to because she can't talk or voice her discomfort. If we didn't speak up on her behalf, she would have been ignored. It took staff days to get back to us but they were in a hurry for us to sign papers to get her Medicare information. They wanted all the papers done within 2 days but it took them sometimes a week to get back to us. We took her out of the place after only a month there. It smelled and needs to be upgraded. If I could, I would give it zero stars. Do not send your loved ones there.
---
Humani
August 23, 2016
I am a friend or relative of resident
My son went to see his grandmother and came home very upset. He told me 2 residents asked him to help them to find a nurse. He walked around the 1st floor and ended up in the kitchen. He told them an older man in a wheel chair asked him to find a nurse. The kitchen help told him he needed to go upstairs. He went upstairs and still couldn't find a nurse. He went back down to tell the man and the man asked him if he would wheel him to his room. He did this without anyone ever stopping him or asking what he was doing there. Anyone could have hurt this older man or others. After helping that man he was in the hall to find another lady that needed help to get to her room. It was extremely sad to hear and we are determined to help out the residents in Envoy of Woodbridge. It is the HUMANITY of helping the elderly.
---
DisappointedSon1
August 23, 2016
I visited this facility
Like everyone else that considers this facility for their relative's long term care needs, I would give it ZERO stars if I could. It smells so bad, and I had to search the facility to find a staff member. I asked to speak to the building's administrator to address my concerns. I have never met someone who was so condescending, self centered, and rude. I'm not sure there would be room for my loved one here with his ego. I'd advise you to look elsewhere. I have never written a review, but felt like I had to after the experience I had.
---
helpinmate60
August 21, 2016
I am/was a resident of this facility
No one comes when you call for someone. You literally get your pain meds 2 hours or longer after you ask for them. No one knows what they're doing. Very few speak english. Or understand you. My family didn't know how bad it was til they seen it for themselves. My daughter is outraged of the way people act. This is no rehab center I'll tell you that. Keep way! Run as far as you can go. They sent tomato soup to me and it was as if they opened a can an added 5 cans of water to it. Another lady told me it was so they could stretch it. Really? Nasty!!!!!!!! !!!!!!!!!!!!!!!!
---
Visiting Friend
April 29, 2016
I am a friend or relative of resident
I had reservations about even visiting this facility based upon the horrible reviews on the web, however, I was EXTREMELY surprised upon my visit and interaction with the staff while there. This center is obviously under a new manager and she is dedicated to the 'betterment' of the care for each patient there. My loved one is there for rehab and the therapy is great. She doesn't much care a lot for the food but the manager assured me she would make sure her preferences were honored. All in all, I think this facility has been given a bad rap based upon a bad past history. I would recommend this center to anyone. By the way, it does NOT smell at all and the patients appear happy.
---
Audrina
January 14, 2016
I visited this facility
My grandmother had a stroke and she can't walk her self to the bathroom and can't even barely feed herself. The nurses just leave her food tray there and just left. Lucky my aunt came in and fed & cleaned her up, she saw the mess my grandmother had made trying so hard to feed herself and made a terrible mess with the spaghetti all over her face. No nurse was around and it's crazy because I'm sure they would know who can and who can't feed themselves and the ones that needs help with feeding, they should be able to just sit there and feed the patients! It's not hard at all to do that!! These nurses went to school for this and paid or got grants whatever the case is and come here just to be lazy ! Something seriously needs to be done to this place. I know it's not the upscale nursing home but at least a nurse should be able to do what a nurse needs to do!!! Stop neglecting these elderly's that need a lot of help and get on your f'n jobs! The freaking jobs are so simple !!! Clean them, bath them, feed them, change them, assist them... Like omg these staff members are going to hell! Nobody deserves to spend their last days on earth living like this !!!!
---
tsb1970
November 08, 2015
I visited this facility
It is unfair that they make you rate. I rate 0 stars! I went to visit my cousin who was admitted yesterday. When I entered the building there were no workers anywhere to be found, not even at the front desk. I saw many elderly people in wheel chairs just sitting unattended. After 10 minutes I went to seek a worker. I saw a lady come into a room but she did not address me or even look at me. I asked if she worked here and she said yes. I told her who I was looking for and she had no idea. She directed me to the first floor. I finally found my cousin and was shocked to learn that she had arrived at around 2:00 the day before and no one had yet to give her any of her medications. The bi-pap machine was ancient looking was last inspected in 2000. She said no one had dressed any of her open wounds. No physical therapist had come. I was there for over 3 hours and not one person had come to check on her. I will be sure to go be with her each day to ensure she gets the attention and therapy that she needs so she can go home soon.
---
Airforcewife
September 02, 2015
I visited this facility
Disgusting place, it smells and looks dirty. Find somewhere else for your loved ones! Nurses and aides don't even pay attention to the patients and look at you like you have two heads when you ask them to do something. I give it no stars!
---
DisgustedbyEnvoy
July 27, 2015
I am a friend or relative of resident
Not worthy of any stars but won't let you submit w/o clicking one. Please don't send your loved ones here. We are fighting to get my grandmother out. Her legs are black (have pictures) from a nurse drying her a bit too vigorously after her shower. The stench is enough to make your eyes water. A man wandered into my grandmothers room yesterday and no one said anything. But they saw because they told me his name and said he's the social butterfly. Seemed harmless enough until he stepped out of his wheelchair and walked to my grandmothers bed. I'm so glad I was there. He was childlike and I'm sure he meant no harm but...how do we know? Point is, when the nurse saw him, she should've escorted him out. The doctor is always too busy to talk to family, giving an arrogant flip of his hand and tells you "talk to the nurse, I'm busy". This isn't a rehab center. It's not a place where anyone could possibly get better. It's dirty, with rude staff, a rude doctor, and neglected patients. It's the saddest place I've seen in my 44 years.
---
jelly123
June 08, 2015
Other
I have a complaint I live here and the staff don't pay attention or listen. they don't ask sanatize , ask if I need a shower, empty my urine bag. they moved me to another room without even asking me, I ring my bell no one ever comes until an hour later. they go to the residents room and watch tv. and walk in the room sleeping. they yell at us. they very disrespectful to us. nobody knows my condition I been here for a month and didn't even know I cant walk. this place is very disrespectful and not caring.
---
Caring103303850
December 22, 2014
I am a friend or relative of a resident
My father is currently at Envoy of Woodbridge. The facility is outstanding, and the staff is fantastic. They treat me very nicely. Their dining area is outstanding. I haven't tasted the food, but my father seemed OK with it, and to me it looked good. They do a variety of activities from what I could see. They have games, and the time I was there I saw that they have a TV for football. I would recommend this facility to anyone.
---
horribleplace
November 27, 2014
I am a friend or relative of resident
A friend was here for PT Rehab. He was in a shared room – very tiny rooms and my guess is these were never meant to be for more than one. Twice while I was there, he rang for someone and no one came the first time, the second time a young lady came, he asked for his medication, she looked at him, never answered, left and never returned. My first visit I noticed a few young female workers just standing in the hall talking. I am not sure if there are specific times for meals but the first time I was there, lunch came at 2:30, didn't look appetizing and my friend said the it was cold. He said care there is nonexistent; however, he could not say enough about the OT/PT staff which suggests that they are independent contractors rather than employees of this place. A good start would be to fire everyone, start over and re-staff this place from the ground up. It's bad enough being there temporarily for PT rehab but I absolutely could never in good conscience leave a loved one there for continued nursing care. People deserve so much better than this place is apparently capable of providing. Am another that would rate it no stars if that were possible.
---
J Walton
October 27, 2014
I am a friend or relative of resident
My mom is in Envoy for rehabilitation. The staff there are so bad!! They walk around all day like they don't have anything to do! I visit my mom everyday and take her food. One day when I got there her lunch had just arrived and I couldn't even tell you what is was and it smelled awful. I asked the nurse what was he and she said she didn't know. My mom is only in this place because it's closer to my home. If you know your love one is going to need long term care PLEASE do not send them to envoy!
---
Caring88087350
July 31, 2014
I am a friend or relative of a resident
Mom was admitted to Envoy. They did what they had to as far as making sure she is fed. I thought it more of a job rather than caring about the patient. I personally didn't like the feel of it. When you ask the staff about what was going on, it was like no one person really knew. It was always they had to ask someone else about what was going on. I felt that whoever was caring for her that day or at the time would have given me more information on that. The overall atmosphere just wasn't comfortable for me. It was more like a hospital. When you walk in, there are different patients that are doing different things.
---
caring for the elderly
May 22, 2014
I am a friend or relative of resident
My father has been at envoy since 2003, he is doing ok there that is only because I am there 5 days out of 7 to make sure he is treated fairly. The food there is horrible, I don't understand how they could give that kind of food to a human, the nurse's are uncaring, they only want to get paid, they do not have the compassion that is needed in that line of work. they don't take the time to really care for the patient, I was there last Sunday just have to look at my father's ankle and realize they swollen, i made a cna come in and take his sock off they had ankle socks on him that were to small cutting his circulation off, when the took his sock off my heart broke his feet were horrible, being a dietbic it is improtant to take care of the foot, he had scales on feet that were as big as quarter. It broke my heart. My father is still there but I make sure i am there to see what goes on it really sad when we treat our senior that way. They built the our foundation.
---
MissLo
January 22, 2014
I am a friend or relative of resident
Awful Place to Send Your Love Ones. I have visited my friend on several occasions at the facility. Her room mate can't feed herself. The nurse brings in her food tray, uncovers it and walks out telling the patient that someone would be back to feed her. No one ever came and the patient just sat there helpless. I begin to feed her myself out of the kindness of my heart. Later, my girlfriend told the head nurse that I volunteered. This lying lazy nurse walked out on the patient and made no effort to feed her as she was required. The younger nurse are extremely lazy and don't care about the patients. I telephoned the Director and spoke to the Asst Exec and reported it. The nurse will lie to any extent to cover themselves. Why would I feed a patient, its not my responsibility. Some of the nurse's only care about a paycheck and that doesn't cut it in that type of environment. They take advantage of the seniors in that environment. If you have a loved one at that facility and can not check on them on a daily basis, then its not the place for them. Hopefully, my girlfriend will be out of there sooner than later. They are not used to dealing with people who will actually tell on them. Awful place for seniors to be......I rate this place...NO STAR!
---
Upsetbeyondwords
November 26, 2013
I am a friend or relative of resident
Envoy of Woodbridge is so bad I would not even send my dog or worst enemy there. If I could give it no stars I would. I wish I had know of the conditions before I had to send my dad there for rehabilitation due to his weak immune system. My dad was only there for 3 1/2 weeks before he was rushed to the hospital at the demand of the family due to him being unresponsive. The doctor and nurse did not want to call 911 to send him to the hospital. My dad died 2 days later from MRSA. We found out from the hospital that he contacted MRSA from Envoy. Please do not even consider sending a loved one to Envoy. Unfortunately for my family it is too late but hopefully I can save someone else from going through the pain we are going through.
---
About Envoy of Woodbridge
---
Envoy of Woodbridge is a nursing home in Woodbridge, VA that provides patients with skilled nursing care as well as private or shared accommodations. Contact Envoy of Woodbridge for more details on housing, services, and rates.
Features of Envoy of Woodbridge
---
Medicare (ratings last updated: 06/16/17)
Health:
Overall:
Quality:
Staff:
Medicare Provider Number: 495361
Ownership Type:

For Profit Partnership

Date Certified:

05/01/2017
Location of Envoy of Woodbridge
---
Request Info
Get full access to reviews, cost information, and amenities