Clear Brook Crossing Rehabilitation Center
Talk to a Family Advisor: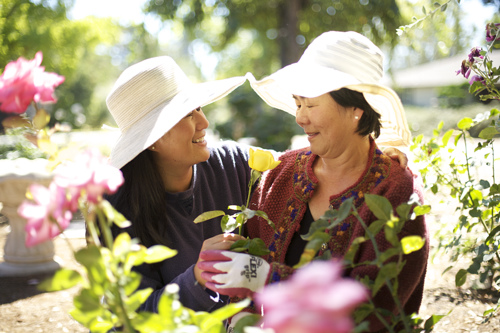 Top nearby Nursing Homes
Reviews of Clear Brook Crossing Rehabilitation Center
---
Suzanne Matocha
January 16, 2017
I am a friend or relative of a current/past resident
I would NOT recommend CBC to anyone. We put our Mom there after he broke her hip at another incompetent home. She recuperated from her partial hip replacement August 1. By late October she was walking with the assistance of a therapist. After her 100 days of rehab paid by Medicare was up, we are pretty sure they were not getting her out of bed. December 16, 2016 a friend was there and called us that Mom had a fever. One of the nurses told her to NOT call us. Within several hours, they had to rush Mom to the hospital with a fever of 102 degrees. Yet, CBC called me several times when Mom sustained a scratch. Mom passed away December 26. In late October, she was as healthy as she could be. She did suffer from Alzheimers, but all her organs were in good shape. There is a constant turnover of caregivers. We had all her clothing labelled but one very nice 2-piece velour suit was stolen. We would see Mom's clothes on other residents. The theft was petty but they are responsible for our mother contracting pneumonia.
---
jg2448
January 12, 2017
I am a friend or relative of a current/past resident
Should have a negative star rating. Hate to give it even a one star. My Mom was a resident for 6 weeks after a hospital stay. They did every thing in their power not to do anything. They missed meds and meals even though she had a family member with her 24/7. They refused to do follow-up blood work as suggested by hospital discharge paperwork. They would not do a chest x ray after doctor said he would order one. Finally 4 days later, a nurse insisted she have one done. She had pneumonia. They ignored her during the day. I took her to ER after I was disgusted with their lack of care. She passed away at home 3 days after released from hospital. Do not take your loved one there. It is a one star facility and should not be in business.
---
disgustedwiththisplace
October 10, 2016
I am a friend or relative of a current/past resident
There is no way to explain how horrendous this place is. It is only a few years old and looks beautiful But believe me it is all show and no substance. The people there have no compassion and don't give a darn about their clients. They leave people sitting waiting for 25 minutes or longer to get help to go to the bathroom. They are way understaffed and it is because no one wants to work there. It was the most unorganized and depressing place I have ever seen. The mentality seems to be just say what the clients want to hear and don't worry about following through. The "helpers" were rude, obnoxious and did as little as possible for the clients. They all just seem to be there to get a paycheck but sure don't want to earn it. The food was so awful I can't imagine who is doing the cooking. So of course people were just wasting away in their wheelchairs. This place is a joke and should not even be allowed to be in business. If I could give them a negative rating I would. One star is way too high for this place.
---
hmckinney
May 03, 2016
I am a friend or relative of resident
We had a few minor issues the first few days, but the case worker Kristen went above and beyond to ensure that my Aunt had everything she needed. She even set up all of the equipment and therapy at home so I didn't have to worry. Very smooth process. The lady in activities (sorry I forgot her name) was so wonderful and always encouraged her to join bingo and other events. Nurse Mona and Rane were wonderful. I recommend Clear Brook highly for your loved one.
---
gizzysmomma
January 14, 2016
Other
I rate this place no stars my grandparents were there for a year they did not have any communication with me. One nurse was trying to give my pop his diabetes shot and he wouldn't let her so she just kept jabbing at him and I told her to stoop before she pokes him in the eye with the needle and she proceeded to tell me that he didn't get his shot then he isn't going to eat and I told her unless your going to take his plate out from under him with me there then come try. My pops had alzheimers and he couldn't talk. I had several problems with this one nurse prior to this incident and I had told the management that she was no longer allowed in their room at all. On Dec.24,2014 low and behold she was in there again he did not like her at all and when she went in there he flipped out and she ended up sending him to the hospital without notifying any one.. I am the poa, needless to say that would have been my last Christmas with him, he passed away in Feb.2015. I then pulled my Nana out of there...Bottom line DO NOT SEND YOUR LOVED ONES THERE.management there needs to be replace a couple of nurses there are great. I would not recommend this place to anyone. There were a lot more incidents with management
---
Allison6
March 20, 2015
I am a friend or relative of a resident
They have a lot of work to be done at Clearbrook Crossing Rehab. The nurse to patient ratio is 1 is to 18. They basically have like a standard blood pressure cup that you would get from Walmart or Walgreens for an individual, and they only have two of them in the building. From what I witnessed, the patients I thought were sitting around. It didn't look very impressive to me. It is most definitely not somewhere I would I advise someone to take their loved one.
---
clearlake2014
June 26, 2014
I am/was a resident of this facility
I was a resident at Clear Brook for over 8 months. I was very displeased with my stay. I was bed ridden for over 2 months. When I pushed call light to get help from aides it was usually ignored, there was a long waiting time for pain meds if aides even told med nurse I needed meds.I went from one Saturday to Monday with out having my diaper changed even tho I asked every shift to change me. Aides and nurses at times were very rude and disrespectful. My family had to intervene several times. Laundry lost my clothes and had money stolen several times.
---
Linda72567450
December 03, 2013
I am a friend or relative of a resident
My mom is still in rehab at Clear Brook Crossing Rehab. We're very happy where she is in right now. I have two options to go to two places that was close by and this one was only six months old, that's why I choose this facility. For us, the highlights of this facility are that it is close to us, it is very clean, and all the nurses have been very nice to my mom and she really likes that. Plus, it is new.
---
About Clear Brook Crossing Rehabilitation Center
---
Clear Brook Crossing Rehabilitation Center is a nursing home in Houston, TX that provides patients with skilled nursing care as well as private or shared accommodations. Contact Clear Brook Crossing Rehabilitation Center for more details on housing, services, and rates.
Location of Clear Brook Crossing Rehabilitation Center
---
Top Cities for Assisted Living
---
Request Info
Get full access to reviews, cost information, and amenities