Sunny Vista Living Center
Claim 2400 EAST CACHE LA POUDRE, Colorado Springs, CO, 80909
Caring.com Listing
Talk to a Family Advisor: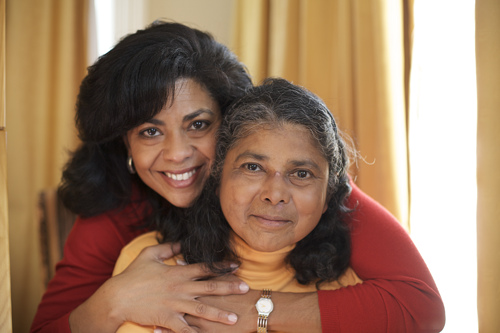 Reviews of Sunny Vista Living Center
---
Debbie Rondy
February 23, 2017
I visited this facility
Thank you Thank you and thank you again for the way you treated my mom Loretta with such respect and love !!!!!! and a special thank you to Barb Debbie Rondy
---
Judy A
February 21, 2017
I am/was a resident of this facility
I can't say enough about the staff at Sunny Vista, what a caring group of individuals and a beautiful building to boot. If I ever need rehab again it's only Sunny Vista for me. I thank my friends all the time for suggesting the rehab center to me.
---
Jim Sorenson
February 11, 2017
I am a friend or relative of a current/past resident
My mother had been a resident of Sunny Vista for many years and passed away recently at the age of 102+. I visited many times until I was not no longer able,due to disability. Whenever I was there, the care shown my mother and other clients nearby was always exceptional and my brothers and sisters-in-law all felt that we were lucky that Mom was able live at Sunny Vista. Even though I was no longer able to travel, I talked with my Mother by phone many times and she was always happy at Sunny and was appreciative of the care she received. My brothers kept up a good stream of visits and they kept me in the loop as to what she was up to and how she was doing. I would recommend Sunny Vista to anyone living in the Colorado Springs region. Jim & Linda Sorenson
---
Marc Sorenson
February 07, 2017
I am a friend or relative of a current/past resident
Mom died last week at 102 years of age. She was a permanent resident at Sunny Vista for 7 years. My brothers (& sisters-in-law) and I (& my wife) visited her fairly often and were able to observe the staff interaction with mom and the other guests (patients). Although the meals are the expected institutional fare, we found the staff to be unfailingly kind and loving with mom (and with the other guests we were able to observe). We feel blessed that mom was able to spend her last few years in a caring, loving facility like this.
---
Rob H
January 27, 2017
I am/was a resident of this facility
I am grateful to Sunny Vista for helping me get home after I was discharged from the hospital from fracturing my hip. I was completely bedridden , in excruciating pain and pretty helpless. The Sunny Vista team was professional, empathetic and full of encouragement. The nurses have ever-present optimism and are so nurturing...this behavior makes them an integral part of the medical field which could not exist without them. The explained terms and procedures cheerfully and often repeatedly and more than once pulled me back from wallowing in my own self pity (which I confess I've done on more than one occasion). Dr. Lewey was wonderful too! She actually listened...so often doctors forget to do that.
---
Yvonne S1
January 18, 2017
I am/was a resident of this facility
Excellent care! Staff was great, took care of my needs and they really seemed to care about me! Would definitely come back again if I needed to. - Yvonne S.
---
appalled, with Administrator
October 12, 2015
I am a friend or relative of resident
Would not put my dog there, looks great from the outside and inside, my sister went there for rehab, did not give her a shown it took my hours for someone to pick up phone, finally got a nurse, not hers but went and got hers, she got her bed bath at midnight. Meds are late 2 hours for her pain, when you are in pain that is a long time!, Do not answer call lights, My sister cried for two hours before she could get her meds, that were late! I stayed on the phone with her I heard everything, the way that talked to her was disgraceful! Do not put your love one there!
---
Medical Provider
September 10, 2015
I visited this facility
My family member is there due to post op knee surgery. Horrible service since day one. Nobody seems to know what the hell is going on in regards to his care. Some how he couldn'f find his hearing aids which are highly expensive whether someone took them or something happend, who knows. Now he fell out of his bed because he had to go to the bathroom. He called the nurse for help and they didn't show up to help him so he decided to go on his own because the nurse light means nothing apparently to the nurses or just ONE nurse. They have lied to us since the beginning. I would not recommend this place if it was the only place around. DO NOT GO HERE, find somewhere else if you can. We are now taking him somewhere else after one week of care there because they don't know how to take care of their patients. Horrible experience since the first day my family member was admitted.
---
Marti Grant
July 20, 2015
I am a friend or relative of resident
My father was in rehab and then long-term care for eight months. I can only say positive things about his care from the CEO/front desk/therapists/all caregivers/housekeeping/maintenance/food service. It was his home-and his family's, also. Our needs were always met promptly and respectfully. My father was treated with dignity and kindness. I have-and will continue to recommend this facility to clients who require rehab and/or long-term care. Again, my sincere gratitude to everyone who cared for my father with professional care/concern-and love.
---
ChooseCarefully
January 05, 2015
I am a friend or relative of resident
Don't be fooled by the pretty new building. What really matters is the staff that is working with your loved one. My mother was in rehab there for a brief time - from the beginning, it was clear that they did not want her there. The social worker assigned to us was unsympathetic and unhelpful. She avoided us and lied to me. She promised information about prognosis and discharge date, and this information was never provided until the day she sprung on us that my mother was being discharged. We had to scramble to get care provided at home. I will say that some of the CNA's were great. They had a really good speech therapist, and some caring people in physical therapy. But I left this place with a really bad taste in my mouth, and would not recommend it.
---
Walker1
June 17, 2014
I am/was a resident of this facility
I had surgery, and I was at Sunny Vista Living Center for rehabilitation for three weeks. The building where I stayed was two years old. It was clean and excellent. They had long-term residents and assisted care, too. The staff seemed to find what you needed at the time when you needed it, and it was addressed in a really friendly manner. The therapists got me up and moving. The care couldn't have been better. The food was quite nutritional. Some days it was tasty, and some days it wasn't. But maybe that was because I had surgery. All rooms were private. My experience was professional and quite excellent.
---
smiling_child
November 28, 2012
I visited this facility
When I go to see my grandma there is a nice lady that is at the front desk. She walks you to the room if you don't know where to go. The providers at Sunny Vista are great with the care of my grandma. They go out of their way to help her. They even came in on there day off to check on her. They take her to rehab and work great with her. There is a lot of games and crafts they have everyday to do. As, she doesn't play them cause she wouldn't know how or where to go / follow them with her disease. There is a beautiful salon inside the building to get you hair done. This facility is the best. The building is new and clean. The staff is wonderful. My grandma has Alzheimer's and she doesn't remember anyone. If you have to be in an assist living home this would be the place to stay. We love the stuff and the care we are receiving there.
---
JimmBb
August 25, 2012
I am a friend or relative of resident
I live a thousand miles away, put Mom into the facility until I could bring her own home up to code for 24/7 care needs, have been lied to countless times by one of the social workers, and have yet to see one shred of paper regarding charges. Social worker has impeded discharge process, even though it was HE who gave me the initial discharge date which was too soon to arrange placement, and adult protective services intervened and forced them to extend. This is on a PRIVATE PAY!! Beware this place....
---
scotgirl
July 30, 2012
I am a friend or relative of a resident
This facility does not have a dementia unit yet accepts late stage dementia/AD patients. Athough they try hard they are not setup to take care of dementia patients and the extra time it takes to ive personal attention. I would not recommend this facility do anyone if your love has dementia.
---
About Sunny Vista Living Center
---
Sunny Vista Living Center is a nursing home in Colorado Springs, CO that provides patients with skilled nursing care as well as private or shared accommodations. Contact Sunny Vista Living Center for more details on housing, services, and rates.
Location of Sunny Vista Living Center
---
Request Info
Get full access to reviews, cost information, and amenities