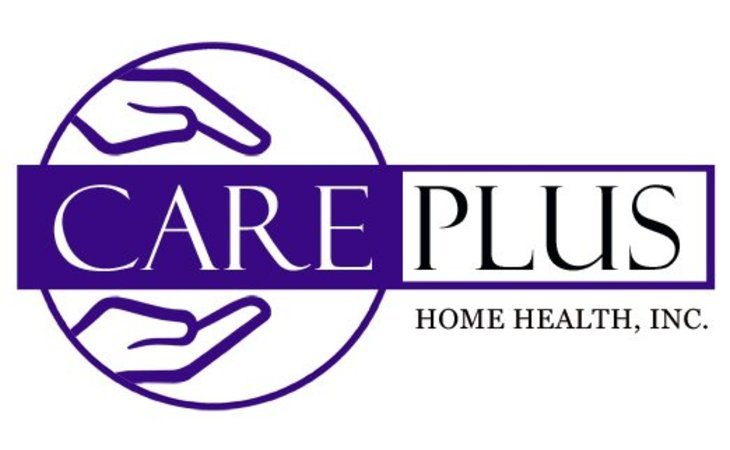 Top nearby In-Home Care Services
Reviews of CarePlus Home Health, Inc
---
Maxine5
February 28, 2015
I am a past client of this provider
I think that CarePlus was great and I sure love their services. They were really good. The caregivers have good work ethics. They don't use their cellphones while working. They take my calls and concerns seriously and take care of whatever I need. They were friendly too. I was with them for almost 2 years.
---
Caring57682350
October 31, 2013
I am a friend or relative of a resident
We chose CarePlus because of the cost and my husband's unwillingness to move. We wanted a male caregiver, somebody with a kind of interest my husband had. My husband doesn't need any care beyond conversation and socialization and they sent a man that was very appropriate and it worked out well.
---
Karen28
January 04, 2013
I am a current client of this provider
I have found CarePlus absolutely wonderful to deal with in every capacity. I recommend them to other people all the time. I've gotten 20-30 business cards from them and I passed them around. I don't know if that generated other businesses or not. I'm happy that I passed out their card. They have been nothing but wonderful. The people they hire are absolutely good. I don't know where they find such competent and nice people. They are punctual. They come when they say they're going to. They're flexible as well. One time I had a need with the medical emergency with one of my parents and I couldn't leave. One of them had to go to the emergency room and I couldn't leave the other one and my kids weren't home. I had called Tom and they had somebody here within 45 minutes. We still have them now for 4 days a week. I have no complaints about them.
---
Lori3
November 12, 2012
I am a current client of this provider
We had used CarePlus several years ago when my dad was alive. They were actually a referral to me by a social worker. We have had very good help from CarePlus. I would say there had been an improvement now. The caregivers are excellent. They were very caring. They go more that we'd ask of them. They've done more than asked. They've just been very helpful. Right now, they are caring for a relative. They are drawing her out because she's very introverted. They draw her out of her self and spend time with her and make her feel important.
---
Nicole5
October 10, 2012
I am a current client of this provider
With CarePlus I feel like if there's an issue at all with the caregivers, franchise owner Tom would fix it. We also like that the caregivers are very well trained in dementia care. I've been using CarePlus Home Health for two years for some of our residents and we continue to use them. I know that if there is an issue they are able to resolve it quickly. Actually we have one lady that has an ongoing a private duty aide with them and so they're very happy. I am satisfied with their service.
---
Lisa12
September 27, 2012
I am a current client of this provider
We were looking for a service that offers more things. One that could arrange a driver and could add more support to our system. Originally I got the recommendation from my mom's doctor. We were looking for somebody that I could get services from. Now we have had several caregivers since we started with CarePlus in April. We have very strong and highly qualified caregivers. They have good compatibility with mom and when they didn't, they were able to switch people very quickly. Our current caregiver has been here for several months. The caregivers mainly give support and care for my mom.
---
Gaele
September 20, 2012
I am a current client of this provider
The social worker from Kaiser recommended 3 agencies to me and CarePlus was one of them, so I called them up. They were excellent. I needed some transportation to medical appointments for my mom who is in an independent living residence. CarePlus is just out of this world! My mother seemed to be pleased with the aides. She's been with them for 6-8 months. Every time I call and a lot of times it was last minute, they were able to provide the transportation my mother needed.
---
Heinz
September 10, 2012
I am a current client of this provider
I cannot live by myself anymore and I needed help and so I called CarePlus. Everything is good with them. I never had any problems with them. The caregiver I have is excellent.
---
Fred2
August 22, 2012
I am a current client of this provider
I have met Tom and he was really sincere, honest and runs a good agency. I was really really impressed by him. My husband was a medical doctor and I was married to him for 47 years. I'm now an old lady and I'm stuck in a chair because of arthritis. I have a 24/7 care. I find CarePlus a very professional and a very descent agency. My caregiver is wonderful. She's full time, 24/7. I just love her. She's there for me in every way that I need like preparing my meals, housekeeping and laundry.
---
Ruth3
August 22, 2012
I am a current client of this provider
My son hired CarePlus for me since May of this year. They're very good and very prompt. If I had to call them with questions like who's coming or anything else they always let me know. I am happy with the caregivers. They're doing whatever I need them to do. We go to the store and they accompany me around. I really don't have any problems with them.
---
Kathy9
August 22, 2012
I am a current client of this provider
My experience with CarePlus had been good. My sister in-law talked to somebody in their church and recommended them to us. I have no major complaints whatsoever. Sometimes though there's a language barrier issue. We get to have someone with a strong accent but right now we already found someone who is match for my Dad. Some are better than others. There's one particular caregiver who is very professional. I think her name is Yana. Others are also good and knows their job. There's only one that we did not allow to come back. She clocked in and then went outside and said she'll be back in a minute. She came back after half an hour. She watch movies in the computer and talk on her cellphone for a couple of hours. She even ask me to do stuff for her. So I ask for her not to come back. When I mentioned this to CarePlus management they said they were surprised because she is one of the better ones and people ask for her. Anyway, we have also someone that came in recently, she's also very good. When I offered her to eat with us, she would refuse and say they're not allowed to do that. Sometimes I would offer her a break and tell her to go downstairs and she would refuse as she is not allowed to do so. She does not use her cellphone while at work. She really sticks with the rules. Other caregivers are a little bit more relaxed. It's ok most of the time but she really go above and beyond. When she's here all night, she would check on dad every 2 hours. Others would just check on them if they hear my dad asking for help.
---
About CarePlus Home Health, Inc
---
CarePlus Home Health, Inc is an in-home care provider serving Gaithersburg, MD and the surrounding area. CarePlus Home Health, Inc offers non-medical services in the home, such as meal preparation, housekeeping, and transportation. Contact the provider for more details on home care services and rates.
Request Info
Get full access to reviews, cost information, and amenities