Southeastern Home Health Services
| Philadelphia, PA
Claim 6500 Tabor Ave Lawndale Building, Suite 4122, Philadelphia, PA, 19111
Caring.com Listing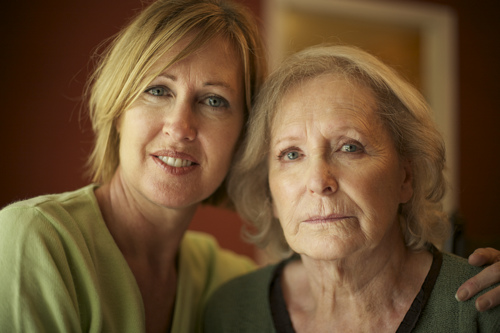 Reviews of Southeastern Home Health Services | Philadelphia, PA
---
itsbarb
June 21, 2012
I am a current client of this provider
I have been a nurse for more than 30 years. In 2000 after several years of unexplained symptoms that were random and not reproducable or predictable I finally recieved a diagnosis. I have MS. Of all the many things I had thought might be going on this was over the line... that "thin white line" the one that runs between the 'them' and the 'us'. I'm pretty tough. I can face down any battle and win it. I had survived the Traumatic Brain Injury sustained by my 3 year old son and kicked tail to have him recieve the best treatment and educatin so that the child who had a gear shift go through his head was by this time a high school graduate, living in the community (with supports) and working a job - none of this could be done by the weak. I pushed to teach others to reach for the stars for their children - I became an advocate to use the things I had learned about the law and education and medical needs and accomodations for disabilities. I have a 100% win record! But facing MS was different - I wasn't going to beat this one - I could fight it, but the more I fought, the more exhausted I became. I have had several experiences with various aspects of Southeastern Home Health Agency. After hospitalizations on several occaisions I was in need of Nursing Care, Physical Therapy, Occupational Therapy and IV home infusion care. I talked to others with MS about who they used, and several used this agency. I figured 'why not' even though I had worked for a competitor back a while ago. Now mind you both my husband and I are nurses. We figured if there was a problem, we would just switch! Initially I needed help with bathing and therapy for strengthening without wearing myself out, OT to help me measure my limits. After 30 + years I wasn't certain there was too much they could tell me! I pride myself in always having been a darn good nurse. I took the time to care for my patients with dignity and respect regardless of the setting and I've had the pleasure of just about every setting out there! When the first nurse came out to do the intake, we spent a lot of time talking about my skills, what I had lost, what I had regained, what goals I wanted to set for myself and what things really didn't matter to me at all. Several years later I am still recieving services from Southeastern. My needs have changed, my MS has progressed, we lost our home to foreclosure so we had to move. My nurses have changed, my therapists changed, but one thing has never changed - at NO time was I ever made to feel like..... a patient! I feel like a friend, a family member - we've laughed and yes, cried. We've argued...well more like bargained lovingly when I was deciding to be non-compliant - but never have I been pushed beyond a limit that I could set and change at whim (especially when having steroid infusions at home!) because I have, over the several years, been exposed to a wide variety of Southeastern staff I can only assume that it is the company itself which draws a special team together - this many awesome folks, from so many different walks of life would not end up on the same teams if it wasn't for the leadership of the direct care staff. I have worked administration - I KNOW how hard it is to find and keep a good team. Southeastern has done just that - and it's not just my teams - its the teams of others who use their service - it's the looks on the faces of the other folks in our group who DON'T use them.... these things tell me Southeastern is special. It also tells me that this is where I will recieve my services, regardless of what they are through to the end of my journey..........
---
About Southeastern Home Health Services
---
Southeastern Home Health Services is a home health agency serving Philadelphia, PA and the surrounding area. Southeastern Home Health Services offers around-the-clock medical and non-medical care in the home. Contact the agency for more details on services and rates.
Top Cities for Assisted Living
---
Request Info
Get full access to reviews, cost information, and amenities