Talk to a Family Advisor: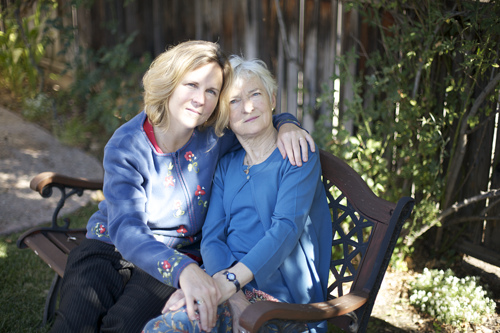 Top nearby Assisted Living Facilities
Reviews of Asbury Gardens
---
Peggy112740
September 19, 2016
I visited this facility
We really like Ashbury Gardens and the overall tour was great; I don't have any complaints. One lady said that she was really happy with it. The one thing we did notice though was the refrigerators were way too low for my mom to be able to use. The rooms were a little small, and the person that toured us around was fine.
---
Pamela115113
September 11, 2016
I visited this facility
Asbury Gardens was bright and clean, they were in the middle of renovations, and the people were very nice. The rooms were a little bit bigger, they don't have as many activities, but they're working on it. There was room for improvement.
---
Rachel26
January 30, 2016
I am a friend or relative of a resident
Asbury Gardens is doing a great job at taking care of my parents. Their program has been great. Everything is good.
---
Connie119780450
January 26, 2016
I am a friend or relative of a resident
My mom is at Asbury Gardens. What impresses me the most is that the whole place is being completely renovated. Everything from the furnishings and the walls to the flooring was being remodeled and is looking very good. Second, as a retirement home, it offers apartments with kitchenettes. The apartments have one room and their very own bathrooms (which are also updated). Her apartment has a patio door that looks out onto a courtyard. The staff is very nice. I like the nursing staff. They have a lot of activities going on every day. I think they just need to get a better dietician in there to give them a few more options since my mom is not that happy with the food.
---
Thankful daughter of a resident
December 10, 2015
I am a friend or relative of resident
Having to put my mom in any facility was hard, however, Asbury being one of the last places I called to see if they would accept her worked with me to get my mom in right away. The 14 months that my mom lived there were very good. We have no complaints, the staff was always there to speak with me about my mom, they kept me updated and her care was 2nd only to what I would do. We all know that we think no one can do what we do. I commend the people who choose this field and apply their hearts into it. Yes there can always be someone who shouldn't be doing a job. We were blessed that we did not run into that person. Also families must also be proactive and visible in the care of their loved ones. Mom passed away and they were right there with us each step of the way that day. Thank you
---
Truly Disappointed
December 06, 2015
I am a friend or relative of resident
My parent lives in Asbury Gardens and I am soo disappointed on the care my parent receives in memory care. Most of the staff is unfriendly to residents & family members ,they never smile at residents, are rude. laundry only gets done when I ask & even then I have to ask multiple times. Routine checks never get done. Bed is left with urine, loved one never groomed, they are left alone long periods of time. I have expressed my concerns numerous times but nothing gets done. Most Cna's are unfriendly & you can tell they have no desire to be there. There are only a handful of staff who care. I wouldn't recommend this place to anyone. We are looking for new memory care
---
Anonymous115029550
October 29, 2015
I am a friend or relative of a resident
Asbury Gardens offers memory care, assisted living and are willing to take Medicaid. I am just getting to know the staff since my parents have only been there for about 10 days. The rooms seem to be quite adequate.
---
04191997
September 29, 2015
I am a friend or relative of resident
My loved one has been at Asbury Gardens Nursing a couple times over the past year. I must say that with the new management in place, there have been so many improvements as well as excellent care that is provided. I am happy that someone realized that a change needed to be made. I would highly recommend this facility to everyone. Thank you for the wonderful care you provide!
---
Kkill
September 26, 2015
I am a friend or relative of resident
Unfortunately, I don't believe Asbury deserves a star at all! It was a sad set of circumstances to have to have a loved one enter Asbury, thankfully we were able to move to a facility where staff is educated, responsible and takes an interest in their residents. Asbury reeks of an overall disengenuous attitude towards the residents, and believe me when I tell you that it all trickles directly down from management to nursing staff and well into every "department" that falsely claims to be doing "right by the residents." I witnessed staff making fun of residents and not responding to call lights, management does nothing to rectify complaints and staff are allowed to carry on rude and obnoxious behavior in front of management, families and residents. What you accept it what you teach, and clearly there is no standard of care here or example of best practices whatsoever. Please run from this morally corrupt crowd and find your loved one a place where they and you can rest easy.
---
Caring112268150
September 18, 2015
I am a friend or relative of a resident
My husband is in rehab at Asbury Gardens. They're doing a good job. The nurses are there 24 hours. They have nurse aides too. They take all the patients into the dining room for them to eat. The food is alright. Also you get your own room, and it is nice.
---
Mary's Loving Daughter
August 31, 2015
I am a friend or relative of resident
My Mother was a resident in the Assisted Living area of Asbury Gardens in North Aurora for 10 months. She loved it! Her apartment had just been remodeled so everything was new. She enjoyed interacting with the other residents. She told us that she enjoyed the food especially the breakfasts and the soups. My Mother had cancer when she moved into the facility. As her health got worse the staff really helped us allow her to independently as long as possible. The nurses and nursing assistants were amazingly supportive. They delivered her meals and medications to her room when she couldn't make it down to the dining area. They called us whenever they became concerned. They went above and beyond the expected care provided at an assisted living facility. We were able to move Mom to the Nursing and Rehab area when she could not care for herself. Once again, the care that she received in the Nursing care unit was excellent. The staff told us that we could stay with her as long as we wanted - there were no visiting hours. The nurses and assistants were always caring and supportive. They were also very compassionate to me and other family members when Mom passed away. I would highly recommend both the Assisted Living and the Nursing and Rehab facilities at Asbury Gardens. It was a blessing that we found them for my Mother.
---
nursinghomedaughter
August 27, 2015
I am a friend or relative of resident
This review is for the rehabilitation side of Asbury Gardens. The nurses and cnas are great, but new management is very rude to staff, patients and family. I have witnessed numerous times the director of nursing Rhona yelling at staff at the nurses station, very unprofessional. My mothers laundry never came back from their laundry service, management pretty much told me to keep bringing clothes or to take my mom somewhere else.
---
Caring107415050
August 11, 2015
I am a friend or relative of a resident
My mother was in the hospital for six days, and then she went back to Asbury Gardens. She was there for three days, and they called me during the night thinking she had a stroke and she passed away within 12 hours. At the time, they had a rehab bed for her. It was new, and physically, the place was very good, but unfortunately her condition was going downhill so quickly. They cared for her, and they notified me when anything was wrong. She got OK care. I felt confident with their abilities. The rehab unit where she was a patient had just opened in October. She was there for a total of nine days altogether. There were hospitalizations in between. Everybody was very accommodating as far as the admission process and getting her in. They were able to get her in and admit her and do all of that in an expedient manner. Everybody was very responsive to calling me and trying to tell me how to expedite the process. All of the people I talked to at that facility were excellent. That was over and above.
---
Donald23
August 01, 2014
I visited this facility
Asbury Court Retirement Community was fine. Everybody was nice. The staff was fine. Basically, they just gave us the tour and the information. The rooms were typical one-bedroom apartments.
---
SAM10
March 24, 2014
I visited this facility
This facility was a little older then others I visited but they are making improvements and updating. Was in line price wise. Also will be adding a new wing that sounds like it will be almost a nursing home facility which is good if a resident must make that change over. Offers residents variety of things to do. Has nice open areas for residents to enjoy.
---
bunker
February 12, 2014
I am a friend or relative of resident
The cost is on the high end of assisted living centers we toured. Cable TV and phone are additional charges. There is also a one large lump sum mandatory "community fee" due on entry. Not a good thing if your loved one is not going to be using the activities or the community areas do not see much benefit of the fee. Furniture is torn, cushions worn, public area TVs, for the most part, go unused by the residents due to terrible picture quality. Upkeep on the exterior, including parking lot with potholes, and the grounds around the exterior of the building are not the best although when spring clean up was finally done, the landscapers hired did a great job and weeds were gone for awhile. The courtyard is a nice area, although for some reason, we don't see it being used much by the residents. The residents can take part in a nice Asbury community garden. The nurses, activity planner, dining staff and CNAs in general are great, which in the scheme of things, is most important. The manager, however, comes across as cold and although the tour given by him was extremely friendly, he has yet to have a single contact or to say hello to our father since move-in. We sent 2 emails to the manager, about concerns of the elevator in back shutting down w/ residents inside. He never replied to us or our father. In fact he is rarely seen with the residents unless it is for a tour of prospective residents. The apartments themselves are a good size and weekly cleaning crew friendly. Part of the reason we chose Asbury is because it also has a relatively new memory care wing and new nursing home wing. I imagine the assisted living area was put on hold to build those, however, the common areas definitely need attention. When we toured, our focus was on the residents and staff caring for them and we overlooked the worn public areas. It should be possible to have both, especially considering the cost to live there.
---
N J
November 20, 2013
I am a friend or relative of resident
My mother was a resident at Asbury Gardens, and it is a treasure. It was originally a hotel, and it has a lovely courtyard, spacious lounge areas, an elegant dining room, large and comfortable rooms, and a dedicated and caring staff and administration. I was there often enough to observe every aspect of Mom's care, and I will be forever thankful that we were guided to Asbury Gardens, where Mom and all the residents were treated with dignity and kindness. If you are looking for assisted living, nursing care, or dementia care for a loved one, schedule a visit to Asbury Gardens before making a decision. I guarantee you will be impressed.
---
Caring69584950
October 09, 2013
I am/was a resident of this facility
The rooms at Asbury Gardens are spacious, beautiful and huge. It overlooks a garden and my mother has a balcony. The place is excellent and beautiful. My mother loves the food. They have a huge dining room for assisted living. Memory care has a kitchen type, homey atmosphere where they eat in a smaller group. The activities are just spectacular. Everyday they have something new and they're given a choice of activities. My mother does crafts and she cooks. She also plays bingo and games. They take the residents outside all the time on trips. There have walking clubs there, too.
---
Jodi from Burr Ridge
March 31, 2013
I am a friend or relative of a resident
I highly recommend Asbury Gardens. They have a very wonderful nursing staff. They also have wonderful accommodations. The patients get a little studio per room that they furnish themselves. The food is good. The place is clean. We feel very good about my mom being there. My mom is happy.
---
---
Asbury Gardens is an assisted living facility in North Aurora, IL that offers residents independent living options and daily support services. Contact Asbury Gardens for more details on housing, services, and rates.
Location of Asbury Gardens
---
Top Cities for Assisted Living
---
Request Info
Get full access to reviews, cost information, and amenities