Vista Veranda Assisted Living
Claim 3540 MARTIN LUTHER KING JR. BL, Lynwood, CA, 90262
Caring.com Listing
Talk to a Family Advisor: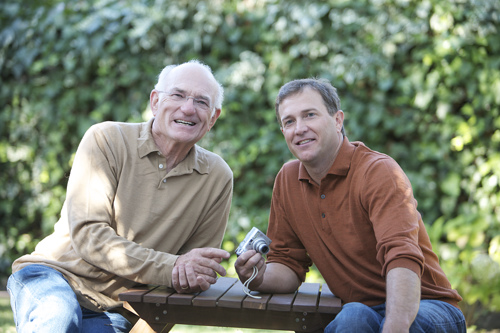 Top nearby Assisted Living Facilities
Reviews of Vista Veranda Assisted Living
---
friendsmother
March 19, 2016
I am a friend or relative of resident
I have a friend that is has been a resident here for almost a year. I'll be honest, when I saw it from the outside I thought it was going to be dirty and smell bad. However, when I went inside I was surprised to find it very clean and nicely decorated. Whenever I go visit her it always smells like Pine Sol and I very frequently see one of the ladies mopping. Staff is attentive to my friend and the facilities followed through an what they said they would do for her. There are daily activities that she can partake in and the environment as a whole is pleasant. Her room is nicely kept and they make sure to keep it clean. I visit my friend frequently and she always seems to have her needs met. It could be laundry, meals, snacks, or whatever the facility is very good to my friend. If my parents ever need this type of care, I wouldn't hesitate at all to see if Vista Veranda would be a good fit for them. 5 stars
---
daughterofirene
March 18, 2016
I am a friend or relative of resident
My mother has been living at Vista Veranda since around August 2015. She has been in and out of care facilities approximately since 2012, and this is by far the best place she's been. When looking online for assisted living facilities, I was hesitant to even visit this facility because of some negative online reviews. However, when my mom was in the Bell Convalescent Hospital and was ready to be discharged, the social worker recommended Vista Veranda Assisted Living as a possibility. Since the social worker in Bell was doing a good job with my mom, I decided to visit Visa Veranda on her recommendation. When I met the administrator Silvia, she seemed very genuine and was very forward and direct regarding what her facility offered. First off, she made it a point to make sure that this was a right fit for my mom. She wasn't just trying to sell me, it seemed as if she was genuinely concerned about the best care for my mother. She told me what Vista Veranda could provide, and was honest about what expectations I should have with the facility. She went over the brochure and gave me the options that Vista Veranda offered and I was able to quickly decided what was best for my mother. Unlike other care facilities of this type, Vista Veranda provided exactly what Silvia and I went over in the brochure. There are daily activities as advertised (with a monthly calendar for upcoming events), meals and snacks are as described, and staff is reasonably attentive. I can honestly say that some staff has gone above and beyond what their duties are and have gone out of their way to help my mother. One thing in particular that I liked, is that the staff always calls me back and keeps me up to date when I ask for information regarding my mother's status. I wish I would have given this place an opportunity earlier, instead of just going off of some inaccurate online reviews. If I did so my mom would not have suffered the neglect in care that she did at other facilities. I'm not hesitant at all to give this place 5 stars. If you have a loved one that needs this type of care, based on my personal experience, I highly recommend this place. Whenever I've seen staff interact with the residents, it has been in a respectful and caring way (not just when they see I'm around and not just to my mother). Regarding the facility itself, when I have gone to visit my mother I have always seen the facility clean and well maintained.
From my experience, as long as you give proper support to Vista Veranda they will be able to make their facility a good home for your loved one, Keep in mind, they won't be at home, but they'll be well cared for.
---
Geri2
January 09, 2015
I am a friend or relative of a resident
Vista Veranda has really been wonderful. The staff provides excellent care to my brother. They ensure that he gets his medication and his meals. They serve 3 meals a day, and if he misses one, they leave a sandwich for him. I had lunch there, and the food was good.
I really like the staff. Everybody is nice. They handle his clothes and take care of his bed, and if there are any issues, they report it to me. I go in there at least once a week, and I talk to them, but they will call me if any problems arise.
I have no complaints. They have activities that my brother can participate in and physical therapy. He is only 42 years old, so he is the youngest person in this facility, and that kind of makes it special because they still include him in some of the things where it is really geared towards a senior person.
---
mybird
June 05, 2014
I am a friend or relative of resident
I would not recommend Vista Veranda in Lynwood to anyone. My mother was there and we dealt with Bed Bugs, Scabies (NOW I HAVE THEM). Hope my Grandkids don't come down with them. The people that work there keep everything Hush, Hush. They should respect the people from the outside that come and visit and let them know the different bugs, virurus, etc. are going on there. My mom almost died there. If she would have been there one more night the doctors said she probably would not have made it. The office people are very HUSH HUSH about everything and look quilty when you question them about anything of what is going on with them doing certain things in the rooms. I have heard from many others that took their parent out. They don't check that the people with dementia are getting enough liquids, most importantly water. I have heard from many of the workers there that they are short staffed. Of course the office ladies would deny that. They get to go home at 5:00 or whatever time. The workers are always on there cell phones. This should not be allowed. Work is Work. When you are on your break fine. Half of the time they are gathered in the area where the blankets are with the door closed and just talking. Not watching the people in the dementia unit. Not Happy --- Not happy at all. I feel awful that my mom suffered along with other patients with scabbies for so long and with the staff acting like they did not know what was going on. They sure make it look nice when you go in to check it out. But after a few months things got back to the normal. No supervision with a real on staff (in the night) supervisor. When the cats away the mice will play. And that is what they did.
---
Caring66923350
February 01, 2014
I am a friend or relative of a resident
My mother is at Vista Veranda. I chose this facility because it's near my job and also because they have a pretty good support system there. In their dementia unit, they have a lot of ongoing support. I was going to move my mother to another facility last year because of some problem that arose there; however, they had gotten rid of those problems and had resolved the issues. So I'm okay with it. The rooms are very nice and very large. The bathrooms are handicapped accessible and they're large as well. The staff's work ethics are pretty good. They offer pretty good activities. They have happy hour coffee and fortune cookies. They have movie nights, bingo, board games, etc. They have activities during holidays like barbecue at Fourth of July. The food they have there is not that great in my opinion. It is just average but it could be better.
---
Caringsenior
November 07, 2011
I visited this facility
I think Vista Veranda Assisted Living is not a good facility anyone would reommend to a loved one. While there, I witnessed lack of security. They staff members do not monior who goes in and exit the facility. I came in and worked into my friend's room, no one asked me who or what I wanted. Although I was happy to see my friend, I was disappointed with the security. There is no scheduled activity to keep the residence busy. They all sat down at the living room feeling lonely. The whole place look so unkeep. The place was not smelling good. Some of the staff members complained that they are short staffed.
In general, I would rank this facility two out of five stars.
---
About Vista Veranda Assisted Living
---
Vista Veranda Assisted Living is an assisted living facility in Lynwood, CA that offers residents independent living options and daily support services. Contact Vista Veranda Assisted Living for more details on housing, services, and rates.
Features of Vista Veranda Assisted Living
---
Location of Vista Veranda Assisted Living
---
Top Cities for Assisted Living
---
Request Info
Get full access to reviews, cost information, and amenities