The Forum At Memorial Woods
777 North Post Oak Road, Houston, TX, 77024
Talk to a Family Advisor: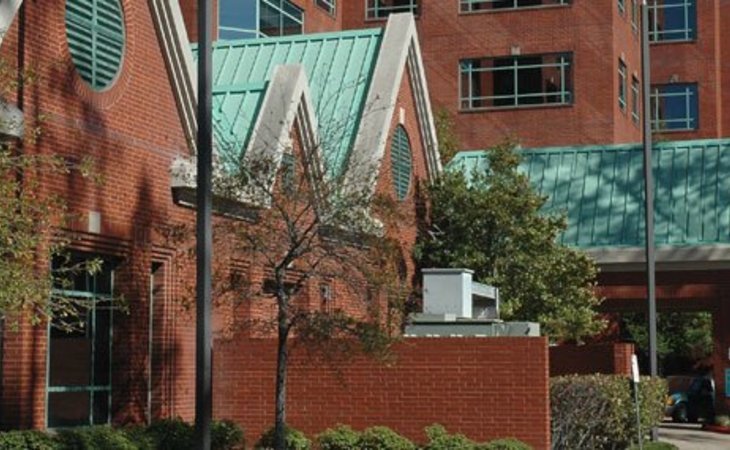 Top nearby Assisted Living Facilities
Reviews of The Forum At Memorial Woods
---
starrbelle9
May 15, 2017
I am a friend or relative of a current/past resident
My father has been staying here for eight days. The nurses-especially the female nurses can be VERY rude. The night staff has upset my father by telling him, 'Oh, it's YOU again!!' when he calls them more than once. The doctors and social services people are very nice & sociable. But the nurses act as though they don't like their jobs and don't want to be there. Having to deal with them is annoying and I despise leaving my father alone.
---
Anonymous120284150
May 11, 2016
I visited this facility
I am impressed with the location of The Forum. It's a nice place for seniors but terrible for skilled nursing. They neglect, so I have to be there every day. The building is beautiful, looks like a hotel, and is very spacious and updated. They play music, do volunteer work, celebrate holidays, and have music every Sunday and on holidays. The food sometimes was very good. My father went to the hospital three times there, and they definitely need more staff. They have two people per staff member and one person taking care of up to 10 people.
Provider Response
Thank you for your feedback, we appreciate it. We are so glad you enjoyed the food and the building, we take great pride in this community. Here at Five Star Senior Living we strive to offer the best of care to all of our residents, and we hold our staff to such standards as well, yet we also seek room to improve. If you are willing please contact our anonymous toll-free Gold Star service line (877) 349-5349 and voice your concerns in detail.
---
Lair
March 08, 2016
I visited this facility
The Forum at Memorial Woods was very nice but too noisy. The activities were great. It would be fine for somebody used to a high-rise, but that atmosphere does not fit my parents. The staff was great. The rooms were very nice, and the common area seemed to be well kept and clean. The residents also seemed to be well kept and clean. It would be a great place to be if you were used to living in a downtown situation.
---
Carol117748350
December 31, 2015
I visited this facility
The Forum at Memorial Woods was very good and I would rather them highly. The staff was very courteous and knowledgeable. They also have long term care facility within the same ground and I like that. The rooms were very nice and clean as well.
---
Anonymous116505950
November 30, 2015
I visited this facility
The Forum at Memorial Woods is a beautiful place and very well taken care of. Out of the places that I visited, this was the one with the most knowledgeable staff. They knew their deal, they knew what they were talking about, they were extremely helpful, and they directed me to the right people. They put me in contact with the Alzheimer's Association. We decided not to get my father into memory care, yet they still contact me, they still invite me to events that they know would benefit us as a family without expectations, without trying to sell or anything. This is the best out of all the places that I visited. They're going through remodeling, and they showed me some rooms/apartments that were being redone. They're pretty right in the standard. They had various activities. I was very impressed with the staff, with their caring attitude, with their knowledge, and they seemed very experienced. The dining area was very clean.
---
Anonymous115157350
October 29, 2015
I am a friend or relative of a resident
I like that the Forum has full service at a good value.
---
Caring113501650
September 29, 2015
I visited this facility
Father will be moving to The Forum. My experience has been very good and has been an all around positive experience. The people have been very helpful and courteous. They had television time and had activities for the seniors, and my father is going into their Bridge unit. They have things to keep them stimulated, things to try and get them active. The move was a financial choice because where he was I just could not sustain anymore. The Forum has an excellent price, and they do have good services.
---
Martha42
February 17, 2015
I visited this facility
If I would move to a facility, the one that I would pick for myself was The Forum. I liked the dining facilities and the apartments. The staff was excellent. The dining room was beautiful. It had tablecloths, and I just liked everything about it.
---
Charles40
August 27, 2014
I visited this facility
The Forum is in the middle of downtown, but right on a major freeway. It's 20 stories tall. What is there is very nice and very pretty, but they're extremely small rooms. It's been there quite a few years. As far as assisted living, the amenities are not too great. The drawback is that I'm only 85, but I'm still active but I have to put my wife into assisted living, so I will have to go with her. There's absolutely nothing there for me to participate in.
---
Caring2199
June 30, 2014
I am a friend or relative of a resident
My mother-in-law broke her hip and we had to move her to The Forum at Memorial Woods. They are really top of the line. The rooms are very, very clean. Everybody is always happy; we've never had a problem so far, and I hope it stays that way. I consider them a top-notch nursing home. Every day, every hour they have something going on. If it is not Bingo, they've got piano people coming in, or they have activities throughout the day constantly. That is a very good facility.
---
Caring87090750
June 27, 2014
I am a friend or relative of a resident
Mom will be moving to The Forum at Memorial Woods. We chose this because the area that it's in is close to the family, and she likes the facility. So far, the staff that we have dealt with seems very nice. I ate there once and the food was fine. They have exercise, card games, and outings; they seem to have a lot of things every day.
---
Justsoyouknow
April 10, 2014
I am a friend or relative of resident
Both of my parents were there in different capacities. I would not recommend this facility. For us, there was no communication between the various departments. If there is an organization plan it does not seem to be followed or known by residents or workers. I think that unless you possess forensic accounting skills, it is impossible to understand the billing. If you question the charges, their attitude changed from big smiles to big bureaucracy. The valet staff is the best part of this organization. They are kind, professional and always helpful. My father always complained about how bad the food was. He had no option but to pay for the meals but mostly prepared his own food because he just could not stomach the taste. If you are very rich and healthy you might find this a good place to live. We found the administration staff to be a well oiled sales machine.
Provider Response
Thank you for your feedback. Here at The Forum at Memorial Woods, providing the best quality care for our residents is our highest priority, so it is a serious concern for me when I read about a resident or family member who comes away with an experience as negative as the one you described. If you are willing to do so, I would like to speak to you in person or over the phone to address each one of your concerns in detail, and with the attention that it deserves.

Aaron Mulvey, Executive Director
---
Caring09621
June 25, 2013
I visited this facility
The Forum in Memorial Woods is a more suitable place for me and I like it at the present time.
---
NeicefromRichmond
November 08, 2012
I am a friend or relative of a resident
My family decided to put my aunt in assisted living because of her worsening Alzheimers disease. It had become very tough for us to help her in any quality way, so we researched different Houston-area facilities. The Forum (at Memorial Woods) is top notch in Alzheimers and dementia care.The building is decorated more like a hotel than the usual assisted living facility. Patients can enjoy an experience that is more luxurious and less sterile and hospital-like.The staff is incredibly efficient and knowledgable, and I am always impressed at how involved they get with their patients. My Aunt's nurse knows everything about my aunt - it was amazing! They form friendships while acting as professionals. They are a real comfort to patients (instead of being someone to dread).I also love how the nurses pay close attention to how my aunt (and others) are feeling. If they see a patient spending too much time alone, they draw them into activities they feel they might be interested in. My aunt's nurse decided she could use a Bingo Night, so she signed her up for it and got us (my aunt's family) to encourage her to play, as well. I love that I never felt like I was in a hospital. What a wonderful place.
---
autotech1448
October 30, 2012
I visited this facility
This is a great living facility for the elderly! The facility had friendly staff that was available 24 hours of the day. The facility also has an emergency response system for every room. Security is excellent here. They have a personal security guard who is super friendly. They even offer a health education program at this facility! Would highly reccommend for any elders, as they do an excellent job taking care of elders!
---
commercesd
February 02, 2012
I visited this facility
We really enjoyed our visit at the Forum At Memorial Woods assisted living facility in Houston. It is a lovely community with a homey but sophisticated atmosphere. The residents we saw all looked well cared for and content. They could also support varied levels of ambulation. The entire facility was elegantly designed with luxurious furnishings - but still had comfortable vibe. The interior was nicely ordered with easy access throughout. The rooms all had gorgeous views with plenty of natural light and fresh air. The back grounds featured abundant places for seniors to really enjoy the outdoors in a safe manner. The park-like space was peaceful and looked like a great place to host parties. The dining rooms had comfortable and beautiful furnishings and decor. The residents eat healthy, nicely presented meals like one could find in a 5 star restaurant. The food we tried looked and smelled appetizing and was prepared healthily. The menus have a variety of interesting dishes, in addition to the usual American offerings. Snacks are also offered regularly and any time requested. Private living spaces all had plenty of light and air and were luxuriously and tastefully decorated. The decor here was one of the nicest we've seen in the area. Each space had stunning views. Every space was designed with safety in mind. The exercise center features regular yoga, aerobics and other exercise classes Staff is available to help use equipment and provide instruction as needed. Residents also enjoy safely navigating the lovely garden courtyards and pathways. The events calendar was full of intriguing and stimulating activities that included outdoor nature walks, and the opportunity to enjoy everything that the vibrant city of Houston has to offer. This is a very well designed and well-maintained facility where all of the residents looked very well taken care of. The staff was exceptionally kind and caring - which is probably why the seniors enjoy this living environment so well.
---
From The Forum At Memorial Woods
---
Just a few miles northwest of downtown Houston in the Galleria area, The Forum at Memorial Woods is a senior living community overlooking Memorial Park. The community offers the gamut of senior living options and care, from independent living to assisted living and memory care. Operated by national company Five Star Senior Living, the community has both one-bedroom and two-bedroom apartments and offers independent living, assisted living, and memory care options.
RENTAL TERMS
The Forum at Memorial Woods offers apartments on a rental basis, with no buy-in needed. There is an initial move-in/community fee that does not exceed the amount of one month's rent and all services are billed on an as-used basis. Seniors and their families have the option to arrange for short-term stays as well.
CARE LEVELS
Living arrangements at the community include independent living for active seniors and assisted living for those who require help with daily activities on a regular basis. There is also a memory care unit for seniors with cognitive impairments. Trained caregivers implement Five Star Living's "Bridge to Recovery" program, which is designed to stimulate and encourage activity with methods based on the Montessori method of teaching. These secure neighborhoods provide a safe environment and prevent wandering.
All community members at The Forum at Memorial Woods have access to 24-hour skilled health care. The facility also offers rehabilitative services, which include speech, occupational, and physical therapy. Pet therapy with visiting animals is also available. Respite care and short-term stays can be arranged for seniors recovering from an illness or surgery or whose regular caregivers must be away for a brief period. Some seniors use short-term stays to try out retirement community life.
AMENITIES AND ACTIVITIES
The amenities at The Forum at Memorial Woods include an indoor heated pool and whirlpool, library, fitness center, chapel, a full-service barber and beauty salon, wireless Internet access, housekeeping, and scheduled transportation. Three meals a day and snacks are available in the community's restaurant-style dining room.
Recent reviews also praise the frequent activities at the community, mentioning exercise classes that include yoga and aerobics as well as outdoor nature walks. The community's monthly activity calendar commonly includes offers game nights, movie nights, resident clubs and committees, organized shopping trips, local scenic drives, and a speaker series.
Features of The Forum At Memorial Woods
---
Location of The Forum At Memorial Woods
---
Request Info
Get full access to reviews, cost information, and amenities