Brookdale Main Street
674 East Main Street, Hendersonville, TN, 37075
Talk to a Family Advisor: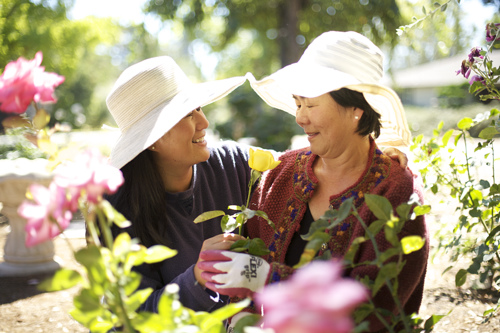 Top nearby Assisted Living Facilities
Reviews of Brookdale Main Street
---
Larry111790750
August 14, 2015
I visited this facility
Brookdale Main Street (Formerly Emeritus at Main Street) was more of a skilled nursing facility, and we didn't need that because my dad is well enough. They were really nice to me when I went to check them out. They were good. They do a little bit of everything. We talked to two to three of the residents, and they all seemed to be quite happy up there. The rooms were very clean. All through the facility, I didn't see anything dirty wise or anything of that nature at all. The halls were clean and wide enough. There were two people in a wheelchair coming down the hallway, and there was no reason for them to bump into each other. With what I saw, the way I was treated, and after the questions that I asked were answered, I see no problem somebody being there either.
---
Liz34
June 21, 2015
I am a friend or relative of a resident
My grandfather is at Brookdale Main Street. I like the care, and my father set it up so that he has his own little private apartment, but they do not have a kitchen. It looks almost like a hotel room with a bathroom. He is in a facility for Alzheimer's, and if they go out the door, an alarm would ring. They have an outdoor garden area; it's like in the middle of the facility where they can go out and actually get some outside time. They can do hands on gardening, and my grandfather loves to do that.
---
Anonymous107587950
June 20, 2015
I am a friend or relative of a resident
Brookdale Main Street is fine. It is clean. They call if something happens. My aunt is in a shared room, and it is kept clean. There is plenty of space for her and the other lady. If there was one thing they can improve on it would be to have more staff. They do not have enough to watch everybody. She has fallen twice within a month, so I know they were not able to keep an eye on her.
---
Mark106738250
February 26, 2015
I visited this facility
I visited Emeritus (Brookdale Main Street) about two months ago. The staff was friendly, and the rooms were very clean. I prefer that because it was near to where my parents lived and to where some of my family was centrally located. It was good, and it was nicely decorated. They had an aquarium, and it was nice. The activities were fine, and I didn't see anything wrong with it. I was doing research, and that is the stop I made. There were no red flags at all.
---
Floyd3
December 13, 2013
I visited this facility
I toured Emeritus At Main St. last July or August and I liked the facility. It's very nice and clean. The staff was great and very helpful in showing me around the facility. We also discussed several things and they told me about getting help with the government which I didn't know about. It seems like they take care of the people. They also have a secured area for memory care patients which I was impressed with.
---
Caring66934250
November 26, 2013
I visited this facility
Emeritus is a nice place. They have nice rooms. The staff is all friendly. They don't have that many activities.
---
Brenda22
September 30, 2013
I am a friend or relative of a resident
My mom found at place at Emeritus at Main Street. The place is very nice. It's well kept and it didn't seem like any kind of nursing home or assisted living. It's more like apartments. My mother is really enjoying the place. What I found funny about the place is that when its meal time, the nurses all come by and tell them about 20 minutes ahead of time and you will see the doors open to all their apartments and all of the residents are out flying in their walkers, I find that funny. They really have good food and she is really pleased with it. The place is very clean and updated. My mom shares the room with another lady. They have two bedrooms, one living room, a little kitchenette, and a big bathroom. They play bingo and do art. They also have cooking. They play music and my mom listens to that sometimes. They always have something going on. They have a really nice friendly staff. The only thing I would say would be that they don't do laundry very often, they only do that once a week, and so it piles up.
---
caring7309
September 19, 2013
I am a friend or relative of a resident
I have my wife in Emeritus. She has been there for three months now. We chose this facility because of its reputation. The facility is nice, clean and well-cared for. Their director has helped adjust the cost for us but it is still very expensive. They are short on staff but I think they're taking steps to remedy that. One of the drawbacks that I had with them was that they didn't have anybody at the telephone board all weekend. I told them that's unacceptable because they're dealing with people 24/7 including Saturday and Sunday. The director had made some adjustments and she got some of her staff on the phone from 8 am to 4 pm on Saturday and Sunday. We have also seen some of the new staff members, particularly the aides. Some of them don't seem to know what they're doing but they're there and they're hands and feet when they're called on.
My wife has a pretty advanced state of Parkinson's, so she has lost her sense of balance. There were times when my wife was reluctant to wait on them to respond to her call, so she got impatient and tried to make it on her own. Because of that, she had fallen twice. At one time, she had a wound on her arm that bled profusely and at another time, she hit her head on the tile floor of the little kitchenette. She really was kind of out of touch with reality for about 24-30 hours after that. Fortunately, she has come back and is doing well now. I have to hire outside help, an LPN, for my wife. I have her some weeks when I'm inordinately busy. I pay her more than Emeritus pays their aides by the hour. Overall, I would recommend this facility but I would do it with reservation.
---
Vandy80grad
May 02, 2012
I am a friend or relative of resident
This is a wonderful place. My mother resides at The Terrace at Bluegrass and her improvements from when she was at home are impressive. I do not understand the review below about the food. My mother has gained 11 much needed pounds and raves about the food. My mother went in to The Terrace at Bluegrass in a wheelchair and with help of staff she is now up and walking again. I could not be happier with the care she is getting. The process of moving her in was flawless. The young lady that assisted us was very helpful and caring to our needs. I would highly recomend moving your parents to The Terrace at Bluegrass. You won't regret it!
---
rvthereyet
April 19, 2012
I am a friend or relative of resident
I don't know what facility the previous reviewers visited, but it was not The Terrace at Bluegrass in Hendersonville, TN. Terrible, cold, unappetizing meals, no meal plans for diabetics, activities are hit or miss, care is not consistent and management have their ears painted on.
Provider Response
I have contacted the community regarding your concerns. Our community is committed is to providing a positive, safe and comfortable lifestyle for our residents. We're very sorry to hear that your previous experience with our community was anything less than positive. We value your feedback and invite you to contact our Ethics First Department through our website at http://www.emeritus.com/ethics or by phone (800) 429-4828
---
Shanesgurl1987
June 27, 2011
I am a friend or relative of resident
Upon visiting this facility on several occasions,I really like this faciity and the care that was provided. I walked in and was greeted by many people. I asked for help finding a patients room and I was personall escorted to the room. Upon arrival to the patients room, I discovered that the patient had an accident and the person from the front changed the patient even though it was not her job. I was overly impressed by this facility.
---
From Brookdale Main Street
---
We offer a home like setting and cheerful smiles from our professional staff who greet you every day. Our caring staff offers the assistance you need while respecting your independence.
Our peaceful setting, restaurant style dining experience, activities and beautiful setting combine to create a wonderful living environment everyday. Our genuine caring staff, home style meals, daily activities add to our residents' experience.
Through special events, activities, clubs and ongoing cultural enrichment programs, we offer unlimited opportunities for you to get to know other residents and us. Call to set up an appointment for a tour because we delight in showing you our home.
Amenities and Services
Daily assistance with bathing and dressing
Medication management
Dining assistance and special diets
Assistance with reminders and redirection
Escorts and assistance with walking
Emergency response call system
Housekeeping
Laundry and linen service
*Rates subject to change at any time. Level of care not included.
Features of Brookdale Main Street
---
Location of Brookdale Main Street
---
Request Info
Get full access to reviews, cost information, and amenities