Gulf Coast Village Assisted Living
1333 Santa Barbara Blvd, Cape Coral, FL, 33991
Talk to a Family Advisor: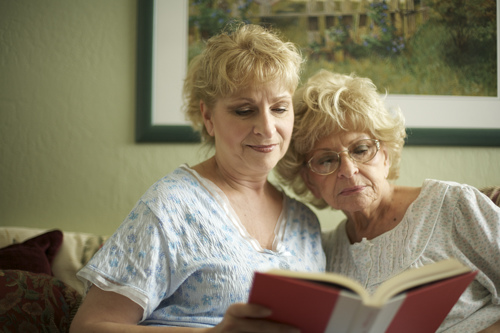 Top nearby Assisted Living Facilities
Reviews of Gulf Coast Village Assisted Living
---
Shirley224445
March 30, 2017
I am a friend or relative of a current/past resident
Gulf Coast Village Care Center is superlative. It is an awesome place. I had lunch there, and the food was all right. The staff is very efficient. There is a library, dining rooms, and snack bars.
---
Caring62166350
March 27, 2017
I visited this facility
We like Gulf Coast Village very much. They've just opened a new section of it. The community was quite large -- bigger than most places -- but their cost was higher and was a little bit out of our budget. We do have one granddaughter that lives in Cape Coral, but she's the only one. It would be a long drive for everybody else.
---
Caroline Samuels
March 13, 2017
I am/was a resident of this facility
I used to love living at Gulf Coast Village. I have been there 3 years! The staff was helpful and kind and we all knew each other by first names. I am pretty disgusted with the new administration! We were forced to leave our "old" facility for the new one and the services were less, but we pay more! The staff to resident ratio is much less than it was before and the administration does not want to hear anything from us., in order to fix things. They truly are all about the $$!
---
Tammie205047
August 16, 2016
I visited this facility
We were not very happy with Gulf Coast. The lady we had the appointment with was late, and she didn't really seem to know what their assisted living could handle. It's a very nice, clean facility, but it wasn't a place we were looking for.
---
Darlene684234
August 15, 2016
I visited this facility
Gulf Coast Village Assisted Living was an excellent place but a bit more expensive than what we wanted to pay. The room was very interesting because there was a very large living room, a bedroom, a bathroom, and a full kitchen. The staff was very nice to show us around and talk to us. They had a game area and a family gathering room.
---
Pat228500
July 28, 2016
I am/was a resident of this facility
We are living at Gulf Coast Village. It was great for almost a year, but then we got a new administration and changes were made for them to make money. Our welfare doesn't seem to matter anymore. I'm in the assisted living part, and I'm pretty disgusted right now. They have room service, like cleaning, laundry, CNAs to help people get down to dinner, meals, free cable, and activities. They have exercise groups and virtual bowling which is a lot of fun, and board games after virtual bowling, which I always go to, and on Sunday they have an indoor croquet set; everybody plays croquet and act like kids, and it's really fun. It used to be really good, but now it's just terrible. The food is just terrible. We had to move to a new building, and we got less but paid more, so I'm pretty disgusted.
---
Caring113321050
September 26, 2015
I visited this facility
Gulf Coast Village was very well-maintained and they had very good programs there. The rooms were very nice. There have 2-bedroom apartments. They have excellent staff as far as nurses and doctors. They have swimming pools, movie theaters, libraries, and banks located right there. It?s very nice and convenient. I am in the process of getting my parents to go there. It is convenient to my location and it?s also very close to Memorial Hospital. You have to pick from the menu on what you want to eat.
---
Laverne6
August 27, 2015
I am/was a resident of this facility
I am now established in Gulf Coast Village. I have only been here for 2 ½ weeks, and the residents and the staff are very friendly. I was just so impressed with it. Right now I am in the beginning place where you just go in and still be your own person, and then they have places to go if I get sick or even if I get Alzheimer's or something. They have the whole gamut, but they are all in separate units, so you are not living with people who are not well. The dining room is lovely. I eat in the dining room three times a month, and I do that in the evening because I have a full kitchen also in my apartment, so I can have breakfast and lunch right here or eat lunch and dinner in the dining room. They also have little shops that you can eat at if you want to get a bite to eat or something. I am just really impressed; I truly am.
---
Michele27
April 19, 2015
I am a friend or relative of a resident
My mom was at Gulf Coast Village. The staff's working attitude was good. They were very good. They were very friendly, and they took care of the patients well. The apartments were beautiful. My mom was in assisted living. The rooms were a little small but not as small as others I've seen. We had a meal there, and the food was delicious. The dining room in the assisted living was nice. The dining room in independent was very nice. The activities in AL were continuous. There were an awful lot. I couldn't believe how much they did everyday even on weekends.
---
Caring7052
August 27, 2014
I visited this facility
Gulf Coast Village was okay. I had a meal and it wasn't too bad, but the rooms weren't all that great. Also you would be in one building, so you don't go out to other places onsite. The dining room was fine. What I like best about Gulf Coast Village is that it is in Cape Coral, so that's an advantage as it is not too far from my home. It can easily be reached by anyone staying atmy house, so I like that. I like my family near.
---
robbiel
August 08, 2014
I visited this facility
visited several times, seems like a comfortable place for a mobile person to settle down and enjoy
---
Caring020423
April 30, 2014
I am a friend or relative of a resident
My mom had stayed at Gulf Coast Village Assisted Living for some time. When she was there, the care was good. She had her own bed, and there were activities too, but my mom preferred to stay in her room. She was happy there until they wanted her to move. However, she could not stay in the assisted living area, and I agreed with them. And once they decided she should be moved to the nursing home, the care went down. We got her out, and when we got back, they had already moved her furniture and painted the room, so we were furious. I would recommend they get more staff on the floors.
---
Michele11
December 30, 2013
I visited this facility
Gulf Coast Village was large, spacious, very clean, and I thought it was excellent. The staff was very friendly and outgoing and very sweet with the residents. We actually saw a lot of that. The surroundings were very clean and decorative. The food was excellent.
---
Irene10
October 13, 2013
I am/was a resident of this facility
We moved into Gulf Coast Village last August. We like it because it has all three phases of life, and we don't have to leave here for any of it. It has very nice setting and everything seems to be just what we wanted. The apartment is larger, a 2-bedroom/2-bath. They have nice grounds to walk and a little pond. They have all sorts of activities for you to participate with, if you're able. They seem to be very accommodating. A lot of the residents aren't able, but they do what they can. They schedule it very nicely and keep the residents busy all day long. It's very friendly and nicely run. It just felt better to us. We haven't been here for too long, but what we're enjoying it very much. We would recommend it.
---
db not happy
February 09, 2013
I am a friend or relative of resident
As the executor of my father's estate I want to warn any potential customers about the "Entrance Fee" refund. It has been 40 months and the refund has stil not been returned. I want to warn any one considering this facillity to consider the length of time the contract can be strung out.
---
David.Eskin
July 24, 2012
I visited this facility
The facility was a rather pleasant place to visit, having numerous amenities. It possessed a large swimming pool with tasteful furniture and well groomed foliage, as well as several paved walking paths around the pool area. Inside of the complex it had several semi-private lounges for visitors and residents. The complex also had a ballroom with a baby grand piano, a large recreation room with glass tables with many puzzles and board games, as well as several Televisions and numerous up to date magazines provided by the staff. There was also a dining room with wait staff with reasonably good food. The actual room assigned to my grandmother was spacious enough for her, but not large enough to accompany visitors (although the lounges and other amenities alleviated this issue). There was room for her to bring some of her own furniture, such as some cabinets and shelves. Her room also possessed a window with a view of grass and trees, not a parking lot or major road. The staff was friendly and dedicated, ensuring that my grandmother took her medicine as well as checking in on her throughout the day. Given the facility's policy of grouping residents into wing's based on level of independence and coherence, she was afforded a number of opportunities to socialize with other residents, both of her own accord and through organized events such as mahjong games and bingo tournaments. As a whole the facility provided an above expected quality of life for my Grandmother during the last years of her life, as well as taking good care of her and making it easy and enjoyable to visit her. I would recommend the facility to those in the area.
---
commercesd
April 11, 2012
I visited this facility
We visited the Gulf Coast Village Assisted Living in Cape Coral while searching for a suitable assisted living facility for my friend's mother. The staff greeted us and seemed very warm and friendly. The outer grounds looked well-kept and pleasant. The foyer was nicely decorated and seemed very comfortable, as did all of the communal rooms. The apartments were all clean, well-kept and conveniently designed, according to each resident's tastes. The activity calendar featured many healthy and stimulating activities. We liked that the staff encourages participation and tries to make everything interesting for its residents. The food looked deliciously prepared, as well as nutritious. The dietician and chef changes up the menu to keep it interesting and encourage residents to make suggestions. The dining areas were nicely designed and warm. Residents may choose communal dining or more private situations. There are places for them to visit with families, as well. They have outings to local libraries, events, culture, restaurants, shopping and even athletic activities. They take suggestions to update the schedule as much as possible and keep the activities stimulating. The exercise room includes exercise classes and equipment is also available. Residents can also safely navigate the lovely garden pathways and courtyards safely. The staff appeared to make every effort to ensure that the residents were both safe and comfortable in this living environment.
---
From Gulf Coast Village Assisted Living
---
Assisted living at Gulf Coast Village offers the extra help you need, while supporting your independence. We take care of the details, including regular housekeeping, flat linen service, and three, chef prepared meals each day., This allows our residents to focus on what really matters: spending time with friends and family, participating in activities, or even heading to the beach for the evening.
Location of Gulf Coast Village Assisted Living
---
Request Info
Get full access to reviews, cost information, and amenities