Primrose Lane Adult Day Care
Claim 6812 Bandera Rd. Suite 124, San Antonio, TX, 78238
Caring.com Listing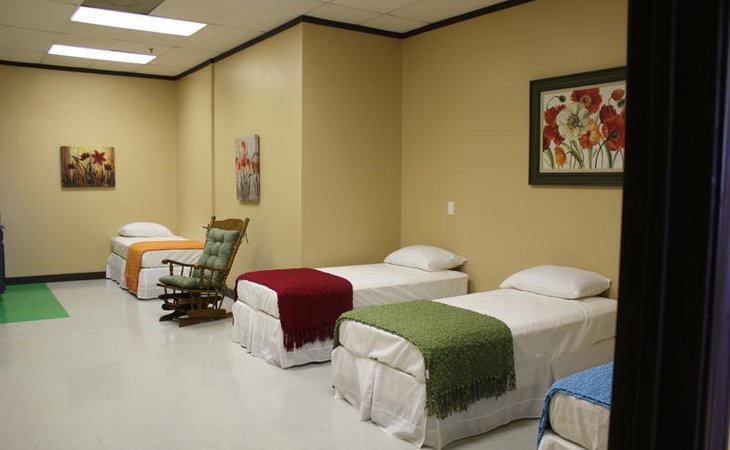 Reviews of Primrose Lane Adult Day Care
---
Patrice183507
March 27, 2017
I am a friend or relative of a current/past resident
Primrose Lane is a very nice facility; they specialized in Alzheimer's and dementia patients. It was very clean. Mostly elderly, there weren't a whole lot of young handicapped people; there were more people her age. It seems like a very nice facility, and mom is loving it. They have breakfast and lunch, and then they get snacks. They have a place like a bedroom where they can go and take naps if they choose, they have church services that come in once a week, bible study, singing, entertainment come in, and arts and crafts. They also have memory games. It just seems a wonderful place. The staff is very personable. I would highly recommend it.
---
bgrams10lgf
February 14, 2017
I am a friend or relative of a current/past resident
I can't thank you enough for the care and attention you gave to my husband over the past year/s. This has been a very difficult time for our family,but we are very grateful for the care you gave him. You greatly helped keeping him at home as long as possible. Your staff treated my husband with kindness, and caring. You contributed and maintained my husband social,physical and mental well being as long as possible. You kept me updated on his needs and condition. You provided moral support both to my husband and myself.
---
Zelda018832
August 17, 2016
I am a current client of this provider
Primrose Lane Adult Day Care has exercises multiple times a day, cognitive exercises for the brain like arts and crafts, music therapy, and word recognition. They serve breakfast, lunch, and two snacks every day. My mother has a special diet and because they specialize in memory care and are very familiar with what she needs, they accommodate her dietary needs very well. It's very comforting because there are always nurses on-site. The staff, the leaders, and the owners have all been in the care services for over 20 years, so they're very specialized. They are very aware of the type of changes Mom was going to go through and prepared me for that. They were also very patient with the process. The owners are part of the staff, and I've never been in there where there hasn't been two of the three owners present.
---
LH2
November 30, 2015
I am a friend or relative of a resident
They are professional and caring. I'm very satisfied.
---
Caring2987
February 28, 2015
I am a current client of this provider
My parents are attending an adult day care called Primrose Lane. When I had visited this place, I like the staff. They were very friendly, and I observed how they were treating the clients there, so I placed my parents there. Primrose Lane specializes in memory loss or patients who had been diagnosed with Alzheimer's and dementia. When I visited them, the place is incredible. The locale is very inviting and very colorful. It is almost like hotel lobby. It is a beautiful place. They do different activities throughout the day, and they are all geared towards using different cognitive levels of the brain. They don't take anybody under the age of 65. There are three owners, and they're in the medical field. All of them have a specialization. It is just tailored for things that I needed for my mother. Their clientele is both English dominant and Spanish dominant. My parents are Spanish dominant. One of the things that impressed me is that they divided them. One of the staff members will do trivia with the English-speaking dominant clients, and another staff member will do Spanish-English with the Spanish-dominant clienteles. It is really a great place.
---
MLE
November 19, 2013
I am a friend or relative of resident
I am so lucky to have my mother at Primrose Lane. This is a very clean and responsive facility. My mother suffers dementia and started going to the facility two months ago. I can go to work and know she is well taken care of and there are activities to occupy her mind. I have seen a change in Mom and the staff is great. The facility is near my house and very convenient.
---
Anna9
September 25, 2013
I am a current client of this provider
Primrose Lane is a new adult day care in our area. For what we need, I think it is a very affordable option in general. They have a very nice open and very clean facility. I really like the fact that it is small and that there's not many people there. This is nice because I know that my mom is getting lots of one-on-one attention. The staff is very helpful. They always give me update about what kind of day that my mom had. If she is having any extra problem, they would give me advice on how to care for her. They also have a nurse on staff everyday. This daycare provides lots of great activities for the people who stay there during the day. Socially, my mom gets that interaction with other people there. What I like best about this day care is the individualized care that they have for each client. They take everything into consideration from the toiletries to dietary needs. If my mom needs special meal requirement, they see to it that she gets that. I absolutely recommend this to others.
---
kimJ 1
August 22, 2013
I am a friend or relative of a resident
My mother knows I am her daughter but has not called me by by name in over a year. This past weekend for the first time in a very long time, she called me by my name. I wanted to cry. She has been going to Primrose Lane Adult day care for only 3 weeks. I beleive the physical and mental stimulation from attending this center is the reason she now uses my name.
---
MCDONALDFAMILY
August 14, 2013
I am a friend or relative of resident
My mother is new to Adult daycare and enjoys her time at the center. I have peace of mind now and love that when I pick her up she is nestled amongst a couple of gals looking happy . They work with them during the day. My mom has even gone back to being more cognative at home now and is interacting more. After the first week I brought her home and she said. Ok, whats next with a big smile on her face. I love that she gets so much attention and she is responding well. I didn't know if she would "go" with the idea or concept of Adult Daycare. Well all my fears have been washed away. Another great thing is they were able to get her to eat a bit more. This was starting to be a worry of ours. Thank goodness for Primrose Lane.
---
Cookfamily
May 03, 2013
I am/was a resident of this facility
My husband's Grandmother went to daycare for one month. She is full blown dementia, and has recently broken hip and pelvis bone. Michelle keep wanting our Grandmother to be zombie on Medicine all the time because she is all ways talking and calling out, which is a new habit she has started since being released from Warm Springs Rehab. It bothered the Director Michelle a lot because we had phone calls and talks the whole one month about it only from her!. Last week she went there 3 days, Mon, Tue, and Wed we took her a bottle with 4 Xanax in it. Thursday night at 6:30pm the nurse called and left a message on my phone saying she was out of pills. She wasn't even there that day and the next day was a holiday for San Antonio for the parade. Her doctors apt is Tuesday with those four Xanax she would have had enough to get her threw there until her apt. They have Four Employees there and only like five Seniors going there. And the Director thinks Grandma at 93 is to much of a handle at her state of mind for them. I arrived today to have her bag packed and was told I could not bring her back not Notice at ALL!!!! Very Unprofessional to do a family that way!!! If they didn't want to take care of a 93 old with Dementia that calls out a lot why are you in the Adult daycare business again. The Director wants seniors in there that are not handful! That she can just take money from and then put in front of the tv. The nurse and the other owner very sweet people and I do think they care, but Michelle the other owner and Director edibility over powers everyone there.They should have and could have giving notice to us that they didn't want or couldn't take care of her so we could have found a solution. We I pointed these out she said I should have known since she had talked to me so much about her being a handful threw out the month. Crazy!!!!
---
Caring1613
April 17, 2013
I am a current client of this provider
We did a research on Primrose Lane Adult Day Care and was impressed. My husband came to the center atleast three times a week. They gave him exercises, including cognitive exercises. The staff were very caring. They seemed to do the right things. The place had beds and showers. The clients had lunch and snacks in between. It was the best choice we made.
---
tootall123
October 20, 2012
I visited this facility
Stopped by Primrose to check it out. Looks like a place anyone would be comfortable in. It is bright & cheery place.. I was able to visit with the three owners. They all blew me away with their experince of dealing with seniors with Alzheimers. Signed my Dad up right away. Counting the days til they are open for business.and my Dad can start spending his days there. I am sure my rating will change to 5 stars as soon as my Dad attending.
---
bvargas54
October 19, 2012
I visited this facility
I have gone to visit this place as a possible option for my mother who is going to be needing assistance soon when I return to work. I am a bit nervous about having to do this but the lady who talked to me there and showed me around made me feel a little at ease, which is more of why I liked this place more than others I saw. It looks very clean and also sounded like there would be plenty for my mom to keep busy during the day. Liked it here.
---
About Primrose Lane Adult Day Care
---
Primrose Lane Adult Day Care provides adult day care services in San Antonio, TX. Services offered include organized daily activities in a community-based setting, transportation, meals, and professional supervision. Contact Primrose Lane Adult Day Care for more details on respite care services and rates.
Location of Primrose Lane Adult Day Care
---
Request Info
Get full access to reviews, cost information, and amenities