Manorcare of Libertyville
Talk to a Family Advisor: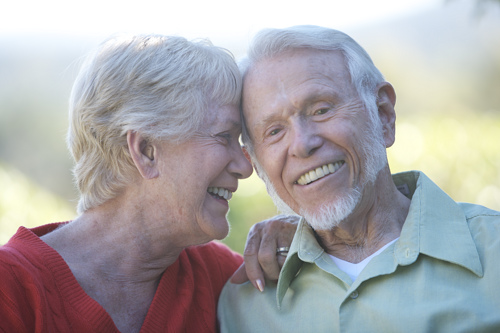 Reviews of Manorcare of Libertyville
---
gprindle
August 09, 2017
I am/was a resident of this facility
I can't believe the negative reviews here, since after 3 weeks of rehab at Manorcare I can't say enough good about them. I went to the manor after spending more than a week in the hospital with pneumonia with heart complications. When I arrived I was so weak I could not even roll over without help. The nurses and aids were friendly, supportive and very positive. I was treated with compassion and respect and everyone went the extra steps to try to make me as comfortable as possible. A key aspect to any rehab facility is the occupational and physical therapists and the ones who worked with me were top notch. They seemed very skilled technically, but more importantly they knew when to push you and when to have you ease back a bit. Three therapy sessions a day was exhausting but they were always mindful to balance out your therapies so they were most beneficial. One day a week you normally do not have therapy so you can recover, and by the second week I remember telling my therapist how I really missed it and "a day without therapy is like a day without sunshine" If I had to make a negative comment, the food could be improved, although it did seem like the kitchen tried their best it was still typical hospital food.
---
shamefull
June 22, 2017
I am a friend or relative of a current/past resident
This facility should be ashamed to use the word "caring" in the description of their facility. With only few exceptions, everyone from management and supervisors to nurses assistants, have anything but the patient's well being or comfort as their priority. I wonder why they have bothered to install "call buttons" when they do not respond to them. Everyone seems to be on their own schedule, with no cooperation nor coordination between them. They are very good at making excuses, I.e "it is not my job", "we are short handed", "I have other things to do" and so on. Complaints to supervisors and management result in worsening conditions rather Thani improvements. My wife was in their facility for two months, and I stayed with her the whole time, sleeping in her room. My comments are not based on hear say but on my own experiences and observations. It is a shame that Medicare and the Illinois department of social services allow.facilities such as this one to continue benefiting from our tax dollars.
---
sedly
February 05, 2017
I am a friend or relative of a current/past resident
My father was there for 6mos until his recent death. Except for a handful of nurses/aides most of the staff acted like they did not want to be there. Avoided eye contact with everytime i visited. I came 2-3 x a week and the smell in my father's room was awful. I've complained numerous times and hardly anything was changed. The food was terrible. On many times I've sat with my dad in the lounge I would have to help the other residents calling for help since the staff mostly ignored them. Fortunately one or 2 staff members helped advised me to sign up my dad for hospice since they've noticed a rapid decline. After 1 week on hospice, my father passed away. I could never recommend this place to anyone.
---
Family member000
January 02, 2017
I am a friend or relative of a current/past resident
The therapy was excellent, everything else was awful. Keep dad waiting over an hour when he called sometimes. Left him in bathroom and went on break! No organization or routine. Very disappointed, moved dad to a different facility.
---
Steve1963
October 02, 2016
I visited this facility
My Mother was there 2 weeks for rehab after a fall She made no profess and was constantly very confused. She called me crying more than one time saying she was left somewhere when no one around to help her. Her laundry was all urine soaked. After 2 weeks I drove through the night and took her out of this facility. She sent pic of the food I would feed that slop my worst enemy.
---
Debbie020015
September 30, 2016
I am a friend or relative of a current/past resident
My mother-in-law only stayed at Manorcare of Libertyville for 3 weeks, but they took very nice care of her, and they seemed to do very good for her. It was clean, and they were very attentive to our needs. I had no complaint, and they complied with everything. You could have alternative things if you didn't like what was on the menu, so that was good that you had a different option in case. I would definitely recommend it.
---
Arlene D.
September 08, 2016
I visited this facility
Awful place. My Mom was there after surgery. Must be very understaffed because call buttons are ignored,or not working, and if you go to the nurses station to ask a question they do not acknowledge your presence, just keep looking at their screens. Food is terrible. Absolute cheapest stuff they can feed people.
---
Joe Mancuso
May 17, 2015
I am/was a resident of this facility
I was a patient in late 2013 and early 2014. I had a revision done on my total knee replacement. The nursing staff was excellent. Even the techs were right there when you needed them. The ovenite shift was also great. Put your light on and they are there within a minute. The food was hot and you could order extras when you want. It was always good. The physical therapists were all a pleasure to be around. They all seem like the really know their work. The facility had tons of equipment and always guidance through your session. The 3 weeks I was there was so helpfully. Marlene, my nurse and Aileen my therapist were the best. I actually made friends with a couple of guys that i still see. The only beef I had with Manorcare was as a patient, coffee was not always available. They have a couple of machines but limited times to use them.I highly recommend this facility.
---
deeply disappointed
April 16, 2015
I am a friend or relative of resident
This place is an absolute nightmare. If you care at all about your loved one, stay as far away from this place as possible. They are greatly understaffed and extremely incompetent. The nurses are uncaring and quite cold. They can not answer questions without saying "I don't know let me find out" and then you never see them again. The techs stand out in the hall talking among themselves when patients lights are lit all over the hallway. The hallways smell like human feces because the patients are left in their dirty diapers. I have heard the techs yelling at the elderly patients. In my opinion this place should be closed down.
---
jp55
November 22, 2014
I am a friend or relative of resident
I was dissatisfied with the care my mother was getting. We went there because of the physical therapy and we left 2 days later. The staff looked tired and over worked, no one in administration was able to answer my questions or concerns. We had to bring in our own supplies because we were told they had run out of bedding and towels.
---
Dccdcc
July 12, 2014
I am a friend or relative of resident
Rehab was good, medical care seriously lacking in my opinion. You need BOTH.
---
tiger70
April 19, 2014
I visited this facility
Manorecare should be shut down my mom broke her hip went their for rehab almost died. She was having sever stomach pain tried call for a nurse call button was broke. the she was yelling for help no one herd her all night she was out of it she called my sister and hung p because she was in to much pain to talk and just hung up the phone. My sister realized something was wrong they would calla ambulance until her stool sample came back. It then took 45 minutes to get a ambulance because they don't know how to dial 911. Anyway she was bleeding interlay all night at to put a breathing machine in had to give her blood. And don't eat their food she got a serious bacterial infection. she sat in a dirty diaper for hours. Please don't take your family there.
---
enid21
January 08, 2014
I am a friend or relative of resident
For the most part, clinical staff is competent and caring, with some exceptions of those who are just there to collect a paycheck and treat patients as 'room numbers'. Often short-staffed, not sure how they get away w/this by not meeting state requirements. Administrative Staff is detached from the 'heart and soul' of the facility and its mission. Daily visits meant helping out just to ensure care. No facility is perfect, but consistency would be an improvement.
---
enltguy
August 09, 2011
I am a past client of this provider
The staff at this Manor Health Care was a great bunch of people. The program manager typically seemed rather stressed out, but most of the nurses and other staff appeared genuinely happy to be there each day working with the elderly patients. Much of the care was very personal and positive relationships were often formed between staff and patients. Volunteers were great and many days found fun programs for some of the more "functional" patients, but the staff made a true effort to get as many people involved as possible. Programming could be anything from a card game, to a concert or ice cream social. The facilities themselves were clean and well maintained. The building was large enough to house a spacious lobby with TV and chairs, a large cafeteria for meals, and there was even a salon for a haircut or a little pampering right in the building. A great place!
---
P4nPunk
July 11, 2011
Other
My experience with Manor Care includes a two week period of time while my mother was recovering from a stroke. I found the location to be very convenient for me and my family. While the facilities were not modern or state of the art, I found them to be adequate for a short stay. The residence was not overcrowded, and the rooms were clean. My only complaint really is the availability of the staff. I found myself performing many tasks throughout the day when I visited. Manor Care seemed to be understaffed at the time. However, when staff were present, I found them to be more than friendly and helpful. Overall, I was satisfied with the quality of care and facilities.
---
About Manorcare of Libertyville
---
Manorcare of Libertyville is a nursing home in Libertyville, IL that provides patients with skilled nursing care as well as private or shared accommodations. Contact Manorcare of Libertyville for more details on housing, services, and rates.
Features of Manorcare of Libertyville
---
Medicare (ratings last updated: 06/16/17)
Health:
Overall:
Quality:
Staff:
Medicare Provider Number: 145593
Ownership Type:

For Profit Corporation

Date Certified:

05/01/2017
Location of Manorcare of Libertyville
---
Request Info
Get full access to reviews, cost information, and amenities