Claremont Rehab & Living Center
Claim 150 NORTH WEILAND ROAD, Buffalo Grove, IL, 60089
Caring.com Listing
Talk to a Family Advisor: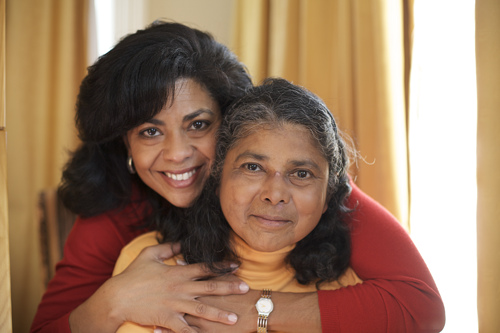 Top nearby Nursing Homes
Reviews of Claremont Rehab & Living Center
---
pets1955
July 04, 2017
I am/was a resident of this facility
If there was a way of giving them a zero I would, because that's exactly what they deserve. The care received was SO SUB-PARE that I can hardly express my feelings enough. If I describe the care received one will hardly imagine it can be even close to being true. Med's necessary were either completely unavailable for me to take or explained it would take 12-24 hrs to order, or they would call my primary & ask for a substitute (when it should have been the specialist, ONLY). Promises were constantly made that were simply not kept. I was required to bath (by myself w/a full leg brace) at the sink (only) w/o being offered fresh or, at times, clean linens, no basic appropriate soaps, etc. No one qualified or otherwise assisted in any dressing, no showers offered in the three hellish days spent there. Food was always served in the room two person room (never asked to come to the dining room). The food was warm or cold; rarely the correct temperature. Repeatedly waited long periods for assistance to the bathroom (once, I called the reception (no answer twice,, twice no help in getting someone to my room). It took 35 minutes for anyone to come. This wasn't that uncommon. Nurses were never available to speak with. The administrator arrived five minutes (!) before I was to leave, & said she'd been told I was leaving, & was there anything that could be done to change my mind! What?! Medi-van arrangements were made by a social worker, told it would be $75. Fine. That is, until he came & explained it was up front - cash or ride to the other facility. They facility crew blamed me for the misunderstanding - there was no misunderstanding - period. They had the audacity to take flowers that arrived a few minutes after I left & take them to another part of the building. No one called the new facility I was going to, the florist to return them, call my husband, etc. It took six phone calls between the giver & me - four days & numerous excuses before flowers arrived from them at the new facility. Would I recommend this place - absolutely not - PERIOD. I have never been treated so poorly & hope that I never am again.
---
penneenia
May 20, 2017
I visited this facility
This looks like a great facility! Unfortunately they are wolves in sheeps clothes. Management overstaffed, not enough care takers. We have seen more than enough. We moved our relative who is back to being herself. Can you imagine, you can't eat on your own and have to wait longer than the norm to get fed. Too many chiefs, few Indians. The workers try but in my opinion underpaid and over worked. That creates a danger zone!!! There are many nice facilities, think twice before you leave your loved one at the Symphony. I know much more , this should alert any loving family member!
---
olbill2
December 24, 2015
I am/was a resident of this facility
I was in for phys. and occupational therapy for 51 days I enjoyed the variety of food offered, even hard boiled eggs and lox and bagels for breakfast. Dinner had a scratch made soup every day with to or three entrees if nothing appealed burgers, hot dogs & grilled cheese can be ordered. The nurses are competent and the CNA's friendly but stretched thin. Therapists are top notch and want you to improve. While I was there they had a holiday party with a huge buffet on each floor and multiple entertainers on each floor. A nice touch Is free ice cream and fresh pop corn for guests every afternoon
---
Anonymous107142150
November 30, 2015
I am a friend or relative of a resident
My brother is in Claremont Of Buffalo Grove. So far, our experience with this community has been good. The staff is very caring and attentive. I'd say that the apartments in this community are fair and adequate. Their food and dining room are fine. They have bingo and storytelling as part of their activities. Overall, this community provides satisfying care.
---
crash2014
August 23, 2014
I am/was a resident of this facility
I was admitted to claremont in March after a near fatal accident in february. The food was excellent. The wound care outstanding. The therapists very good. The CNA's were good though there weren't enough of them and they were over worked - not their fault. The nurses were too few and not as good as I would have liked. 2 potential med errors and some not at responsive as others. The administrative team below average. Didn't seem to understand how to do insurances and coordinate care. Didn't seem to have the expertise needed - problem with all the diff insurance processes. Doctors I had were excellent too.
---
Caring72755550
October 15, 2013
I visited this facility
Claremont is a new facility. The lobby was very nice and bright. Each floor had a large gathering area for the people. The staff was very friendly. However, in their dementia unit, they only had semi-private rooms, which were small and had to be shared by two.
---
ymcmb
October 11, 2013
I am a friend or relative of resident
My mother was there on the 3rd floor. The place is overall a decent place. But the thing that I did not like were the nurses and they were ALWAYS short on CNA's. And because of that they take time to answer call lights.
---
keno1
April 27, 2013
I visited this facility
Let's get right to it.The staff there needs to understand that they were hired to take care of people who need them.The nurses are great,but the caregivers need to be a little faster at attending to patients and the managers and supervisors need to get out of there office and make sure people are doing there jobs.Other people are not lying the food is terrible so do not expect your loved one to eat to much.I even brought this to there attention and it was in one ear and out the other.The bottom line is they make everything look like they care,but ask your friend or loved one I bet they will tell you differently.
---
dbldipr
February 02, 2013
I am/was a resident of this facility
would not let my dog stay there worst nurses I have ever had. Food was so bad you could not tell what kind of food it was. Physical therapy personel push you far beyond what you can do and it is not necessary.Just an overall bad experiance.
---
markv1
November 20, 2012
I am a friend or relative of a resident
In general it is a decent place. It seems that there is a clear effort to offer activities for the residents. I was not impressed by some of the attitudes of the staff. Residents in these kind of places are vulnerable people, and the staff should be extra caring.
---
Sarah7
August 30, 2012
I am a friend or relative of a resident
Overall, I thought the facility was better than most facilities I have visited. At times, however, I did not appreciate some of the attitudes of the staff. I feel that employees at assisted living facilities need to enjoy what they do so that they can better take care of the residents, but I saw many employees who were clearly just waiting for their shift to be over. The food varieties were nice to have, and all the food appeared to look pretty tasty. The room sizes were nice, and the maintenance staff was always willing to help put up a photo or two. They have a nice balcony with some beautiful flowers for the residents to enjoy some fresh air. The location is on a busy street, which makes it impossible to go for a quite walk around the block. Also, I do like that they have a front desk where visitors are supposed to sign in and receive a visitor name tag, but the desk employee does not even try to stop you if you just go straight to a resident's room.
---
PayingCustomer
July 16, 2012
I am a friend or relative of resident
CNA's on third floor do not address dementia residents before they are jostled into or out of bed, during changes, at feedings etc. CNA's on third floor do not understand when to change their gloves. Near entire north wing of third floor stricken with flu/ respiratory infection this winter. Management ineffectual.
---
volshans
June 30, 2012
I visited this facility
There were activities to appease the residents when I was volunteering there. Besides the snacks "bar," there was a family day for the 4th of July where they cooked hot dogs and burgers for the visitors. The staff seemed interested enough to appease people's demands, reading the news to them some weekend mornings. It was clean but the place smelled stale and unpleasant in some areas. Of course, that could be attributed to the health problems of the residents. Overall, it was a decent nursing home.
---
Daughter11
June 29, 2012
I am a friend or relative of a resident
My experience with the facility has been the Alzheimers Unit, where my parent has resided for over 4 years. The facility is clean, the meals are more than adequate and the CNAs (who do most of the caregiving) are good, but very overworked. There is a constant turn-over of CNAs which is difficult for Alzheimer's patients. The residents have to wait a long time to get their call bell answered. I have seen this firsthand with my parent. The facility has had frequent changes in the director (or administrator, I am not sure of the title). The current director is not responsive, does not communicate and I have never seen her in the Alzheimer's unit. It is important that they stay visible to families, residents and staff. The social workers are excellent. The staff is very friendly, kind and gentle. I have had a wide range of experiences because my parent has resided there for quite some time and, unfortunately, I have seen the services to residents decline. Even something as small as giving the residents ice cream in the main floor ice cream parlor, has been reduced in hours, now down to one hour a day. Many families were disappointed on Father's Day. For snacks, they are now giving cheaper cookies whereas previously they were provided with name brand cookies. The rooms in the Alzheimer unit are dark and dreary. The colors are dark and the blinds are brown. The closets (which are like metal lockers) are old and not adequate. The heating/cooling system is antiquated and cannot accommodate the residents' unique needs. The availability of religious services is excellent. The activities are more than adequate. The entertainment has been reduced. The summer holiday parties have been reduced. Basically, the service has been average, but there has been a decline in the facility overall during the past four years.
---
Social Wk Care Mngr
December 19, 2011
I visited this facility
This is a facility that provides both short term rehab and long term care. The rehab program is generally regarded as good, with therapists who are for the most part well skilled and seasoned. The long term care component is above average overall. The facility is situated just off a busy intersection on the edge of a business district and a residential area. There is a nice, large patio area that is well appointed with tables and chairs for outdoor visits. It is a very nice, fenced in outdoor space however, on a nice day it can be full and crowded. It is not easy to go for a quiet walk as the busy road has to be navigated for several blocks before getting to a quieter residential street with sidewalks. The interior of the building is very nicely decorated in a modest but upscale fashion. The common areas on the main level include a social 'ice cream parlor' area as well as several sitting areas. There are also sitting areas on each care floor though these are smaller and not generally private. The resident rooms are average to above average in size and furnishings are generally tasteful and in good condition. Depending on the location of the room the natural light can be good to lacking. Food is good and generally above average most of the time. Direct care staff varies with a number of staff who are longer term but also with notable staff that turnover frequently. Historically there has been "new" or "agency" staff at times who have little experience in the building. Longer term staff tend to seem more responsive and more committed to resident satisfaction, so there can be some inconsistency if these staff are not "on" every day. Most of the time staff are appropriately caring and responsive, and if there is a problem there are managers and supervisors who are willing to help.
---
About Claremont Rehab & Living Center
---
Claremont Rehab & Living Center is a nursing home in Buffalo Grove, IL that provides patients with skilled nursing care as well as private or shared accommodations. Contact Claremont Rehab & Living Center for more details on housing, services, and rates.
Location of Claremont Rehab & Living Center
---
Request Info
Get full access to reviews, cost information, and amenities