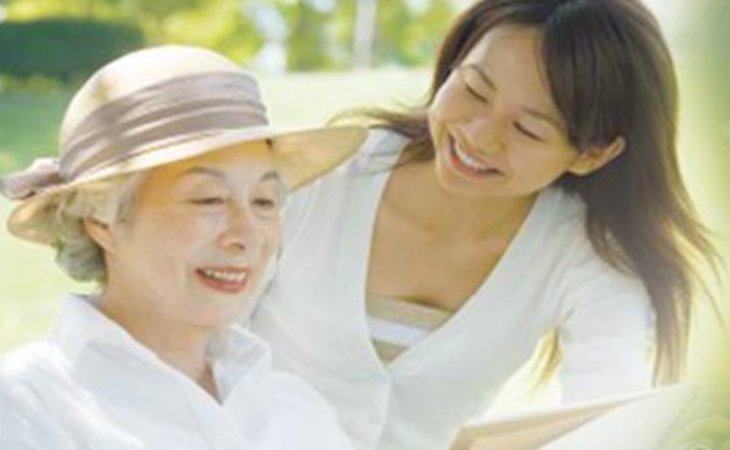 Top nearby In-Home Care Services
Reviews of Preferred Care at Home | Walnut Creek, CA
---
Paul841702
June 10, 2016
I am a current client of this provider
We hired Preferred Care. I spoke with Danny, who was very good. He seemed really concerned for his job and what he is going to do and he came through on all front. He didn't have anybody at that particular time, but he did find somebody within the certain amount of time specifically for my mom, and we couldn't have found a better person or a more qualified person. The caregiver has been with my mom for a couple of months now. Her name is Dawn, and she's very good and very knowledgeable about my mom's diabetes and good with working with her and being patient. She's very reliable and dependable. Dan went out of his way to find somebody specifically for my mother; he came through, and I am very happy. I don't think we could have found anybody better. We're very happy.
---
Joy10
June 30, 2014
I am a past client of this provider
Preferred Care at Home provided excellent service. They came to take care of my husband because I couldn't do it all. They were primarily responsible for his care. After his stroke, he needed help with dressing and feeding. They would do walks with him. I was sorry that I couldn't continue with them, but the funds had run out. The compassion, deep intuitive caring of the caregiver -- she was very responsive to his needs. I couldn't extol her merits in many, many words. She also did some cooking. I demonstrated what I knew my husband liked, taught her how to do it, and she did that. She fixed lunch every day, and breakfast too most of the time.
---
Emily78
August 01, 2013
I am a past client of this provider
Thank you so much for helping my family in our time of need. My mother was so happy in her last days and I know it was because of Preferred Care at Home and the caregivers you guys sent. If mom was still alive she would want me to thank you.
---
Patricia Morgan
June 12, 2013
I am a past client of this provider
I contacted Danny at Preferred Care at Home last July 2012 to provide care for my husband Larry who was under hospice care. Danny introduced us to a wonderful caregiver named Ana that did a fantastic job of providing extra comfort and care while Larry was bedbound and only had a short time to live. I couldn't thank Preferred Care at Home enough for their high level of compassion and care for my husband.Larry passed away this February graciously and with dignity while under the care of Preferred Care at Home. Danny and Ana even brought flowers and spent time with our family on the day Larry passed. This was something I certainly was not expecting. We are so fortunate to have found such a great agency. Thank you so much Danny and Ana.
---
TheKindallFamily
March 22, 2013
I am a current client of this provider
I feel so fortunate to have found Preferred Care at Home on caring.com. Trust me I'm usually really skeptical when reading reviews online but after reading all the positive reviews about Danny, the owner of Preferred Care at Home I decided to hear what he had to say along with a few other In Home Care agencies listed here on caring.com. Once you speak to Danny on the phone you know you got the real deal. He is passionate, attentive, and sounds completely dedicated to finding the best care for you or your love ones. It was even more pleasant and assuring after you meet Danny in person. He has a charm about him that just puts you at ease. He not only found a caregiver that has the right skills and experience but also did a fantastic job of matching the right personality that my mom likes and enjoys being around. Being so busy with so many clients I don't know how he does it but Danny always comes by to visit my mom and is consistently checking in to make sure that my mom is happy with the care she is receiving. My mom used to be very manic especially at night and needed help once at 2 in the morning and to our pleasant surprise Danny drove out to my mom's house and kept her safe and calm until she went back asleep! Absolutely amazing! My mom calls Danny the son she should have had and that is really saying a lot about this wonderful person. Just give Danny and Preferred Care at Home a call and find out for yourself. If you need someone you can trust with your love ones, someone that will always be there whenever you need help, trust me Danny is your guy. I can't believe I wrote his name so many times, its obvious my family and I thinks highly of him and his In Home Care Agency.
---
skaufman
January 18, 2013
I am a current client of this provider
I never write reviews but felt like I had to for this company. Here's a quick example of why I love these guys. I called to cancel my caregiver 1 hour before she was suppose to show up to take my mom to an appointment. 30 minutes later I called back telling them I needed the caregiver again. ( I know it was my fault ). In that 30 minute span, the original caregiver had already made other arrangements and could no longer make it in. Because of the super short notice Danny, the owner, himself drove down to meet my mother and take her to her appointment. WOW, he truly has a heart of gold. We love you guys.
---
mbroadwell
November 14, 2012
I am a past client of this provider
At Preferred Care at Home Danny and Young treat you like family. They both seem to genuinely care and go out of their way to make sure the caregiver is compassionate and reliable. The process for finding a caregiver was quick and they were able to accommodate for my situation. I feel like they looked at my father like he was theirs and did everything in their power to make him comfortable and happy. Danny was always easy to get ahold of and more than willing to help regardless of the time. I couldn't be happier with their services and would highly recommend them to anyone looking for in-home care.
---
jlarson
November 06, 2012
I am a current client of this provider
At first, I've been very reluctant to get home care for my Grandma, who's 84 years old, bed bound and has been resisting care for a while. It was a very uncomfortable situation for us to invite a stranger into our homes. I've talked to several home care companies in the area but Preferred Care At Home really stood out. You can tell in the first 15 minute of the conversation you're dealing with people who know what they are doing but also really care about our situation. Preferred Care At Home really put my mind at ease and I decided to give them a try. After 7 months of service with them I am so grateful I've found them. They really made a difference in both my life and my grandmother's life. The caregivers they've sent over have been wonderful and we now consider them part of the family. My grandmother even loves them and she's a difficult person to please. Preferred Care at Home was always there to pick up the phone when I had questions and they go the extra mile to take care of us. Thank you guys so much in all that you do and what you continue to do for me and my family. We love you guys!!
---
RDB
August 16, 2012
I am a current client of this provider
Danny, at Preferred Care at Home has been so professional and accodmodating to me and my family. My first interatction with him was over a month ago to explain the needs for my father. We finally met not too long ago. I needed a care giver with very specific requirements which he was able to find for me immediately. Talking about great service. Danny and his staff are very patient and understanding and my father loves the caregiver sent to us. We are very happy with Preferred Care and highly recommend anyone in need to give Danny a call. He will take care of you as if you were family.
---
Brian56
August 03, 2012
I am a past client of this provider
Danny is very thorough in assessing what your family needs, then working within your budget, will provide you the best type of care of your loved one, using his very qualified staff of health care aides to registered nurses. Danny monitors closely all aspects of care to ensure everything is taken care of. We definitely recommend Preferred Care at Home.
---
kaitlan65
May 01, 2012
I am a current client of this provider
If you want someone who will treat you like a person and not a dollar sign then these people are the people you want to work with. Danny is truly compassionate and caring and I couldn't ask to work with a better company. They actually listen to my needs and have been there for me every time I needed something or had a question.
---
About Preferred Care at Home
---
Preferred Care at Home is an in-home care provider serving Walnut Creek, CA and the surrounding area. Preferred Care at Home offers non-medical services in the home, such as meal preparation, housekeeping, and transportation. Contact the provider for more details on home care services and rates.
Features of Preferred Care at Home
---
Rates
Hourly Rate:

$9/Hour

Live In Rate:

$235/Day
Top Cities for Assisted Living
---
Request Info
Get full access to reviews, cost information, and amenities