Hosparus, Inc. - Louisville
3532 Ephraim McDowell Drive, Louisville, KY, 40205
Talk to a Family Advisor: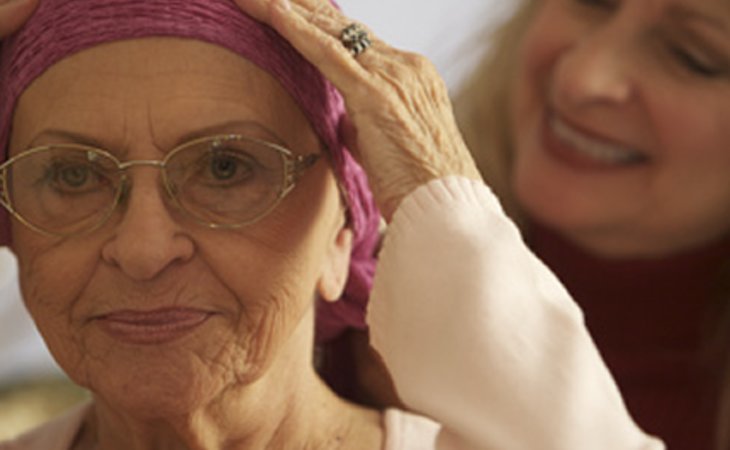 Reviews of Hosparus, Inc. - Louisville
---
Sad Sisters
October 18, 2017
Other
My sister had Hosparus come in for our sister and we thought they were terrible . They put a pain patch on her and after that she was never the same. All they do is try to make the person comfortable. Now my sister and are sad
---
Ralph Keeling
June 19, 2017
Other
Me and my family could not say enough good about this place. My wife (Kim K) thought her nurse Amanda was an absolute perfect person you would ever want as a friend/nurse. She is a very kind loving person and treated my wife with the upmost respect in every way possible. Amanda treated my wife as she would have her own family member. She went the extra effort at one time that prove to us that she loves her patients. The nurse that came to our house to assist with my wife's death was also a very kind loving person. Her name was Morgan. The people on the phone as you call are always very polite and friendly. I couldn't imagine anyone saying anything negative about these people. These people really care and I couldn't thank them enough. These people are the very best and our family would like to thank every one from the bottom of our hearts. Thanks Amanda , your the best.
---
TerriAnderson
May 08, 2017
I am a current client of this provider
Horrible -Absolutely horrible. My father is actively dying right now but no sign of any care givers from Hosparus. In fact they have been so bad at providing needed care the family contracted and paid for separately care givers to come in 24/7. All while collecting a very hefty daily $$ rate from Medicare. They ought to be prosecuted for Medicare Fraud as All they have provided is Medications and catheter. I am a nursing home administrator and deal with hospice companies daily. I have NEVER dealt with a hospice company this horrible. The worst part is that they have a monopoly for Jefferson County. I cannot choose another hospice provider that might actually provide services for my father. Horrible, Horrible and worse than horrible.. I need to find out which state agency license this crap and report them.
---
JudyLH
March 04, 2017
I am a past client of this provider
My husband was under Hosparus care during his last few months of life. And yes, they did do a wonderful job providing medications and bringing whatever we needed at the house. But when I needed them most, which was at the very end of my husbands life, they fell short. I did not want him in a facility when he passed but the care he needed became more than I could handle. So despite my gut feeling I went along with having him admitted to a hospital in Bowling Green. I was told that he would be under Hosparus care while he was there and that their nurses and doctors would be there. This was the ONLY reason I agreed to taking him there. As I found out later, this is not totally true. For the most part they are NOT there and we were left with the inexperienced staff of the hospital. Sadly my husbands last hours of life were not good because of this. And when he passed away I called the Hosparus nurse who had been so nice the whole time, but at that moment, the very moment that I needed her she blew me off and said she was busy registering another patient. I was floored and felt totally alone. I had been led to believe that they would be with me every step of the way. Please, I beg everyone, please make sure of the care you are signing up for. I thought I had Hospice and I was told that Hosparus and Hospice are the same thing. NOT TRUE!!! They are using the words to trick you into thinking you are getting Hospice. Shame on these people for doing this to families who are under stress and essentially going through a grieving process. I have never felt so betrayed in my life! My wish is that no other patient or family goes through this again.
---
Melissamrn58@ Gmail.com
March 17, 2016
I am a current client of this provider
Ok this may be a little lengthy. My mother law has been in there care for 3 months and we are seriously considering dropping her care. The bath aid was suppose to drop off her supplies on a Friday night, my husband and I have a caregiver who stays on Friday nights, however we were I'm not kidding 2 minutes from home when she left the supplies. She promptly called the nurse and the social worker. My husband works in the daytime so I'm here with her, needs to say the social worker comes out here and jumps all over me saying there was no one here with her when there was. We are considering dropping them altogether I hope no one else has to go through this, we also found out later her pastor came by and the CNA sent him away. They threatened to put her in the nursing home which I know will kill my husband the whole neglect charge has rattled me I really thought alot of these people in the beginning not so much now
---
Dain
January 26, 2016
I am a current client of this provider
My mother is under the care of Hosparus for 60 days now. She is in the latter stages of Alzheimer's, and they are helping her out considerably. It's been an extension of life for her. They made their nurses, and their staff available for her services. They came in to the facility where she is staying. They are doing a great job, and they let me know about everything that's going on with her condition; whatever steps that they've taken along the way. The nurses have been very informative. The chaplain came in, and did their normal thing. It's a relief that somebody else is there with her who takes the tension, and the pressure off of the other people. I would recommend them very much so.
---
Kdavis522
November 19, 2014
Other
My father has been under the care of Hosparus for two weeks. The first day we brought him home we were told to call and someone would come out and assess him and the house and make sure we had what we needed. We called as soon as we arrived home, was asked if we needed anything, to which I responded "I don't think so" then was told if you do, give us a call. When we did call about something all the nurse on the phone would do was suggest morphine, I think these people get a kickback everytime someone administers morphine. We were also told we were going to get a bi-pap machine. This was on a Thursday. After several calls back and forth the following Tuesday we got one. Today the nurse tells my mother (over the phone) that he's been approved for the machine through Dec. 1 st due to the holidays and that this machine is the only thing keeping him alive. Now by only think keeping him alive, you mean he only uses it when he sleeps and the rest of the day he is up laughing and telling stories, completely coherent, and somewhat "back to normal" I'll take it. We will be discontinuing Hosparus care as soon as we can get the prescriptions filled from his other doctors for the bi-pap and oxygen
---
Shirley49
June 17, 2014
I am a past client of this provider
Those people at Hosparus, Inc. could not have been more accommodating and more helpful. They started working with me four or five weeks before my husband's doctor had put in an order for hospice care. Every one of them was accommodating and kind. They were informative and couldn't have been more caring. They have also offered grief counseling for the family for a year. I absolutely would recommend them to others. They are such a useful organization. It was also wonderful that that insurance paid for it. My experience with them between the transition from his care to end of life was seamless.
---
Karenomara
March 20, 2013
I am a past client of this provider
Our experience was absolutely awful. The nurse assigned to dad was friendly and smiling until dad had to be catheterized, then she stopped showing up. she called me and told me that dads assisted living facility wanted him to be moved to a nursing home. Spoke to the assisted living facility - story was not true. I called hosparus and told them about it. They agreed to give us a new nurse. dad went down hard three days later (with still no nurse). On Monday I called for emergency help (they were supposed to respond in an hour) - three and a half hours later a nurse pranced in the room. Dad lived three more days and every day they sent a different nurse with a different story about medications, etc. I was left completely on my own to make decisions on when to give meds, giving suppositories for fevers. I could've gone to a drug dealer and got the supplies I needed and would have had just as much info on what to do. It was really, really bad....
---
DEParkinson
May 12, 2012
I am a friend or relative of a resident
They were wonderful to our dying friend. Compassionate and professional.
---
From Hosparus, Inc. - Louisville
---
Hosparus is a fully accredited, nonprofit organization that provides care, comfort and counseling for people facing life-limiting illnesses in Kentucky and Southern Indiana. Hosparus operates as The Community Hospices of Louisville, Southern Indiana and Central Kentucky. For more than 30 years, our extensive planning and counseling services have helped patients and families deal with the many issues that surround the end of life. We offer a measure of control in situations that can seem out of control. Those who have used our services tell us that there is comfort in knowing what to do and what to expect in this part of life.
We are the region's leading hospice care provider and serve more than 4,000 patients a year. We help people face end-of-life issues with as much care and thought as any other milestone in life so they can enjoy the best quality of life possible.
Features of Hosparus, Inc. - Louisville
---
Medicare (ratings last updated: 09/05/17)
Medicare Provider Number: 181502
Ownership Type:

Voluntary Non Profit Private

Date Certified:

12/22/1983
Request Info
Get full access to reviews, cost information, and amenities