Silverado Hospice - North Houston
13810 Champions Forest Dr., Suite 150, Houston, TX, 77069
Talk to a Family Advisor: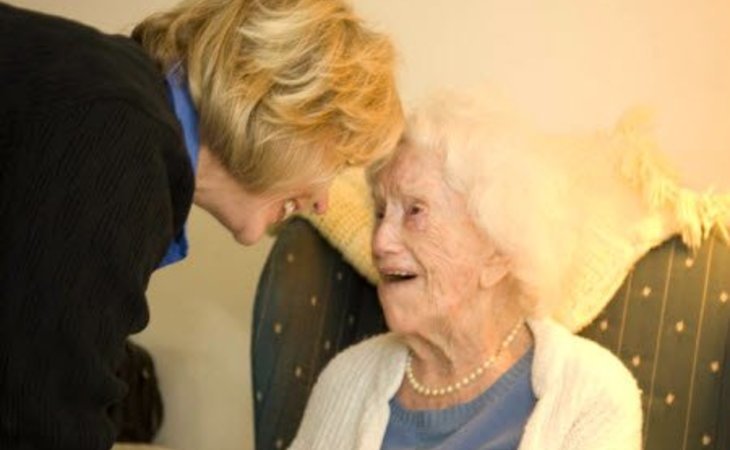 Top nearby Hospice Services
Reviews of Silverado Hospice - North Houston
---
LauraKen
July 17, 2016
I am a past client of this provider
My mom passed away on February 28, 2016. She had Alzheimer's and had been at a Silverado memory care facility for the two months leading up to her passing. Her care was wonderful. In February, her health begin to quickly deteriorate and she suddenly quit eating. It was recommended that we call in hospice. They provided us with a choice of companies, but chose Silverado Hospice as we assumed they would be as wonderful and compassionate as the memory care facility. We were very wrong. My mom passed 4 days after being put on hospice care and other than having oxygen and a bed delivered, I'm not sure what their point even was. My mom was accepted into Hospice Care on a Thursday night. On Friday morning a nurse and a chaplain showed up while I was there with her. My mom was asleep in a recliner in the common area. This was my first encounter with them. They introduced themselves. The chaplain asked about my moms faith. I said she had a very strong faith and seemed to still enjoy and respond to hymns. He thanked me for the information and left. We never saw or heard from him again. The nurse then did a very brief exam and blurted out "your mom is actively dying". I begin to cry and she said, " you knew that right".? I said I knew she wasn't doing but I didn't really know much beyond that. She offered other information, and I was too stunned to really know what to ask. She told me to call if I had any questions, but then realized she didn't have a card to give me, so just told me she was usually around, I could just find her. We never saw or heard from her again. I then googled the term "active dying" and was devastated to learn in that moment, standing there by myself, what that truly meant. That was a Friday. My moms condition continued to decline. On Saturday morning another nurse came in and with no more compassion then the one from the day before said family needed to be called in. She also called a social worker, while I was sitting, and gave her my name and number to call me. We never heard from a social worker. The nurse then took down all the information from us about arrangements once my mom passed and then asked if there was anything she could do for us and we said weren't really sure. So she smiled, thanked us for choosing Silverado (much like a flight attendant when you are exiting a plane) and left. We never saw or heard from Hospice again until the following morning when my mom passed. After they were notified, the nurse heading over called us to ask for the number of Neptune Society, who was handling everything. We said we didn't have it on us and we had already given them all information anyway. Look it up! It was 5:00 am. My mom had just died, we had been sitting at her bedside the entire night. She preceded to call us again to ask for it. She finally showed up an hour or so later, we were sitting up front waiting and she comes in laughing and talking to the staff at the facility. That pretty much concludes our experience. My mom was only on hospice care for 4 days before she passed. After all the wonderful things I had heard about hospice care and the valuable support provided, I still just cant believe this was our experience.
---
SLankford
April 27, 2015
I am a past client of this provider
My mom's Dr. referred us to Silverado. My mom went on hospice in December 2014 and passed away in February 2015 of pancreatic cancer. She had three different nurses during the two months. My mom was so lucky that she had very little pain until the last 24 hours. She was up walking and talking fine before that. It took 6 hours to get the pain under control since they did not have liquid moraphine on-site and it took a while for it to be delivered. The moraphone pills she had just wasn't working right away. Also, they did not a comfort care kit there (as I was told it should have been) and by the time they delivered it she had passed away. I begged them to stay that last 24-hours and they refused (I later have heard from many people that they could not believe they would not stay, that is not out of the ordinary). I would never recommend them to anyone.
Provider Response
Sandra, thank you for taking the time to share your comments. We would like an opportunity to speak with you personally and address your concerns directly. We encourage you to reach out to our North Houston Hospice Administrator, Allison Young, at 281-397-8800. Thank you.
---
scoothcer
March 06, 2015
I am a past client of this provider
Silverado Hospice is exactly where and you want to be on the second worst day of your life. the care they provide is extremely professional yet very personal.my wife was in their care for two and a half months any needs she had were extremely fast. they made her passing comfortable and calm, thank you! Silverado. the care that Silverado provides for the survivor is phenomenal. they have been taking care of me since her passing and I know with one phone call I have someone to talk to. Silverado hospice can't change what's going to happen with you or your loved one but the care they provide will be comforting. Silverado Hospice is not about dying it's about living everyday the best you can even if its your last. I would recommend Silverado Hospice to anyone in need
Provider Response
Scoothcer, thank you for sharing your Silverado story. Feedback like this truly motivates us to provide the best cares all of those we serve. We will always just be a call away if you need anything.
---
brianld
August 25, 2013
I am a past client of this provider
Well, the initial visit seemed to go well enough. That was on a Friday. Double teamed by K and J, so we felt good. Then the Saturday visit from J** was a little less thorough. Ah, but Sunday, that's when the fun started. First no visit or call by 4PM. I called the 'hotline' and got a call back from a woman who identified herself as the 'weekend' person. I don't think she even bothered to identify herself by name. When I asked why she had not called or come by, she said that she was the only one handling the calls for Silverado on Sunday and she was just so busy. When I commented that I thought it was the procedure for her to contact us, she indicated that she had no idea what Silverado's procedures were as she was 'just the weekend' person. Are you kidding me??
Well, she did show up about 15 minutes after my Dad had died and acted like she was in charge, actually 'calling' his time of death even though she wasn't there. The head nurse at the LTAC was so flabbergasted she actually had to ask her if she was a registered nurse. Apparently this Silverado 'weekend' person had never bothered to share that info.
So, the bottom line, be sure to schedule the hospice so that your loved on dies during the week, because the 'weekend' people are just awful and no have place in that position.
---
Janna3
May 29, 2013
I am a past client of this provider
My dad was in Silverado Hospice for two years and it was wonderful. We were getting the same nurse and it felt like everything did go back as to when he was on hospice and we were very satisfied with that.
Provider Response
Janna, thank you for sharing your Silverado story. Feedback like this motivates us to continue to serve and enrich the lives of others.
---
From Silverado Hospice - North Houston
---
Silverado Hospice Care in North Houston exists in the hope and belief that through effective, compassionate care, patients can approach the end of their lives with dignity and comfort in the midst of a caring environment sensitive to their needs. We do this by helping our patients achieve physical and emotional comfort so they can concentrate on living life as fully as possible.
Request Info
Get full access to reviews, cost information, and amenities