Silverado Hospice North Houston
13810 Champion Forest Dr Ste 150, Suite 150, Houston, TX, 77069
Talk to a Family Advisor: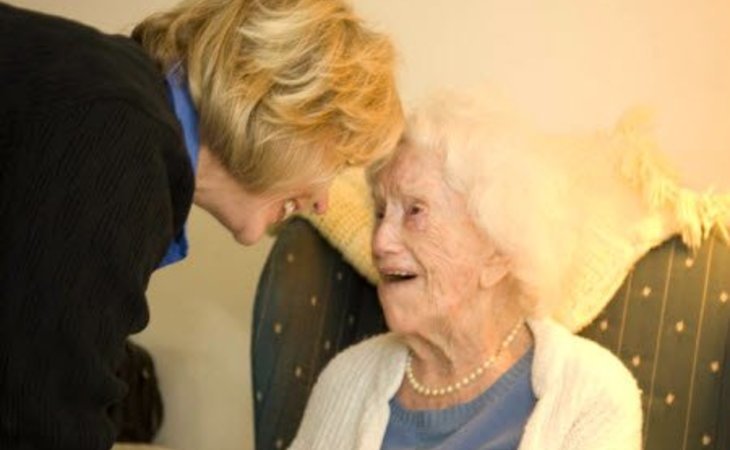 Top nearby Hospice Services
Reviews of Silverado Hospice North Houston
---
Lostintime1949
June 25, 2017
I am a past client of this provider
Would not recommend Silverado to my worst enemy. My loved one was under care of different nurses.(when one would show up). "Jennifer" in particular was quite rude and seemed in a hurry. She also excused herself to another room to use her phone which I thought would be ok for business but this was clearly not discussing travel plans. My loved one had to wait in pain as she made leisure time plans. A little more empathy would help when someone tells you your loved one is "actively dying". I understood what this meant but other family members did not and I was left having to explain what it meant as the Nurse was clearly in a hurry that day.
Provider Response
Thank you for taking the time to share your comments. Our associates are committed to providing world-class care and we regret that your experience did not match up to the standards experienced daily by our patients and their families. We take all feedback seriously and would like an opportunity to address your concerns directly. Please reach out to Silverado Hospice Regional Administrator, Allison Young at 281-397-8800.
---
SharonFreeman
April 22, 2017
I am a past client of this provider
My father died on this hospice of cardiac disease. They did a wonderful job. We transferred him from.the ICU to home. They tenderly cared for him for 2 months before he passed away. We cared for him in our home. They were wonderful. They bathed him so tenderly. And managed his medicines. They made the last 2 months so much better then the previous 2 yesrs. When he had been in and out of the hospital and various skilled nursing homes. He died of cardiac disease peacefully at the age of 80.
Provider Response
Sharon, we're sorry to hear about your loss. Thank you for giving us an opportunity to care for your father - it truly was our honor to care for and get to know him. Sending thoughts to you and your family.
---
Scott Schindler
March 29, 2017
I am a past client of this provider
It has taken me a while to write this review, as I suppose I am still healing from my Dad's passing 2 years ago this month. However, I have wanted to share my good experience with Silverado-North Houston for a long time and this felt like a good time to do that. I have nothing but good things to say about the caregivers from Silverado. That time in my life is still a bit of a blur, but Nurse Teri and Lueata Evenson steered us through a most difficult time while providing love and compassionate care to myself and my family. They were absolute angels! The Doctor's and Chaplain services were also top notch, as sometimes the biggest part of their job was just providing a friend or someone to talk to for my Dad while his health was declining rapidly from lung cancer. The entire staff was very responsive to all of our needs and went out of their way to provide exceptional care not just for my Dad, but for our entire tight knit family. I would and have gone out of my way to recommend Silverado Hospice-North Houston to any other friends or family who need help through such difficult times in their lives. These are big decisions for anyone to make, but having such professional care and compassionate people in this world should provide a great comfort to anyone else who may be seeking Hospice care.
Provider Response
Scott, thank you for sharing. The passing of a loved one is never an easy time, and the team at Silverado North Houston Hospice is proud to provide comfort, compassion and peace of mind to the patients and the families we serve. We truly appreciate your kind feedback and continue to be fully committed to treating our patients with dignity and respect while providing world-class care.
---
Dirglow1950
February 03, 2017
I am a past client of this provider
I can't express enough how Silverado eased one of the most difficult times in my life. My husband had stage 4 colon cancer. He was on hospice for a month. The obvious care and concern for him and I was wonderful during such a scary time. Lueata was really an angel I believe sent to us. Will never be able to express the blessings then and after as the support group has also been a source of love, mutual understanding and strength.
Provider Response
Dirglow1950, thanks for taking the time to share your experience. As you noted, our associates are devoted to ensuring comfort for mind, body and soul is at the core of our hospice services. Sending thoughts to you and your family!
---
Crazy Paul
February 03, 2017
I am a past client of this provider
Losing my wife 3 years ago was the most devastating thing that has ever happened to me. I was introduced to Silverado Hospice when the doctors couldn't help her and they helped me take care of her. I was clueless and they guided me through the caregiver process. They made a difficult situation a little more doable. I am now involved in a "grief" group that is part of the Silverado family and it has filled some of the void that I had in me. Their employees are kind, caring and dedicated. I love them all Would highly recommend getting involved with Silverado. They are Heaven sent. Paul V
Provider Response
Hi Paul, thank you for sharing. Losing a loved one is one of the most devastating and difficult things one can endure. Our associates are dedicated to providing dignified, compassionate end-of-life care and we believe that how a person leaves the earth is as important as how they spent their life upon it. These principles that we embody have allowed us to make a difference in many lives. We're glad to hear that you are part of our bereavement groups. As always, our associates are fully dedicated to helping family members through this difficult time.
---
texascher
January 30, 2017
I am a past client of this provider
I am a past client of this provider. My Mom passed away in December, 2016. She had been in a care home since October, dying of pancreatic cancer. She was in a tremendous amount of pain and had been in a state of decline for months before entering the care facility. We called Silverado Hospice & were well impressed with Sabra, who initially spoke to us about how they train the volunteers and how well their program works as far as palliative care, pain management, etc. We were concerned with her care at the facility since the nurses there seemed to mainly be concerned with so many other patients; we wanted Mom to have that individual attention that we were promised she would have. We did not want her to have to wait until she was screaming in pain for someone to administer her pain meds. Unfortunately this did not happen. Each time a nurse or volunteer would arrive from Silverado Hospice, we would have to explain her condition all over to them, from the beginning, even though they should have had that information in those tablets they all carry around yet none seemed to know how to use. Even the volunteers who had been there with her numerous times still acted as if they had no clue that she was dying of pancreatic cancer, nor what that entails. She required the liquid morphine, which was ordered by Silverado Hospice, but administered by the nurses at the care facility. Silverado Hospice told us they would be giving her regularly scheduled baths along with essential oils and lotions for her dry, scaly, itchy skin. Silverado Hospice did NOTHING to help my Mom. I had to come in to wash and lotion her face and apply lotion to her dry, itchy body. No one at Sliverado ever gave her any palliative care other than an occasional bath & hair washing, which was intermittent at best. 3 days before she passed, we could tell she was declining quickly and she was in more pain than ever. They sent out the same volunteer, but never sent the nurse to check on her. The volunteer was in Mom's private room with us making phone calls, not even trying to speak quietly, when I heard her say "she is actively dying". This was VERY upsetting & we asked her to please take her phone call outside the room. Why would they do that? Do they not understand just how upsetting that is to hear? Of course WE KNOW our loved one is dying. WE have known for MONTHS. It's as if THEY had just figured that out. Ridiculous. They don't have a clue how to handle themselves, much less families of dying patients. Why would we trust our loved ones to their care? My recommendation: DON'T.
---
LauraKen
July 17, 2016
I am a past client of this provider
My mom passed away on February 28, 2016. She had Alzheimer's and had been at a Silverado memory care facility for the two months leading up to her passing. Her care was wonderful. In February, her health begin to quickly deteriorate and she suddenly quit eating. It was recommended that we call in hospice. They provided us with a choice of companies, but chose Silverado Hospice as we assumed they would be as wonderful and compassionate as the memory care facility. We were very wrong. My mom passed 4 days after being put on hospice care and other than having oxygen and a bed delivered, I'm not sure what their point even was. My mom was accepted into Hospice Care on a Thursday night. On Friday morning a nurse and a chaplain showed up while I was there with her. My mom was asleep in a recliner in the common area. This was my first encounter with them. They introduced themselves. The chaplain asked about my moms faith. I said she had a very strong faith and seemed to still enjoy and respond to hymns. He thanked me for the information and left. We never saw or heard from him again. The nurse then did a very brief exam and blurted out "your mom is actively dying". I begin to cry and she said, " you knew that right".? I said I knew she wasn't doing but I didn't really know much beyond that. She offered other information, and I was too stunned to really know what to ask. She told me to call if I had any questions, but then realized she didn't have a card to give me, so just told me she was usually around, I could just find her. We never saw or heard from her again. I then googled the term "active dying" and was devastated to learn in that moment, standing there by myself, what that truly meant. That was a Friday. My moms condition continued to decline. On Saturday morning another nurse came in and with no more compassion then the one from the day before said family needed to be called in. She also called a social worker, while I was sitting, and gave her my name and number to call me. We never heard from a social worker. The nurse then took down all the information from us about arrangements once my mom passed and then asked if there was anything she could do for us and we said weren't really sure. So she smiled, thanked us for choosing Silverado (much like a flight attendant when you are exiting a plane) and left. We never saw or heard from Hospice again until the following morning when my mom passed. After they were notified, the nurse heading over called us to ask for the number of Neptune Society, who was handling everything. We said we didn't have it on us and we had already given them all information anyway. Look it up! It was 5:00 am. My mom had just died, we had been sitting at her bedside the entire night. She preceded to call us again to ask for it. She finally showed up an hour or so later, we were sitting up front waiting and she comes in laughing and talking to the staff at the facility. That pretty much concludes our experience. My mom was only on hospice care for 4 days before she passed. After all the wonderful things I had heard about hospice care and the valuable support provided, I still just cant believe this was our experience.
---
SLankford
April 27, 2015
I am a past client of this provider
My mom's Dr. referred us to Silverado. My mom went on hospice in December 2014 and passed away in February 2015 of pancreatic cancer. She had three different nurses during the two months. My mom was so lucky that she had very little pain until the last 24 hours. She was up walking and talking fine before that. It took 6 hours to get the pain under control since they did not have liquid moraphine on-site and it took a while for it to be delivered. The moraphone pills she had just wasn't working right away. Also, they did not a comfort care kit there (as I was told it should have been) and by the time they delivered it she had passed away. I begged them to stay that last 24-hours and they refused (I later have heard from many people that they could not believe they would not stay, that is not out of the ordinary). I would never recommend them to anyone.
Provider Response
Sandra, thank you for taking the time to share your comments. We would like an opportunity to speak with you personally and address your concerns directly. We encourage you to reach out to our North Houston Hospice Administrator, Allison Young, at 281-397-8800. Thank you.
---
scoothcer
March 06, 2015
I am a past client of this provider
Silverado Hospice is exactly where and you want to be on the second worst day of your life. the care they provide is extremely professional yet very personal.my wife was in their care for two and a half months any needs she had were extremely fast. they made her passing comfortable and calm, thank you! Silverado. the care that Silverado provides for the survivor is phenomenal. they have been taking care of me since her passing and I know with one phone call I have someone to talk to. Silverado hospice can't change what's going to happen with you or your loved one but the care they provide will be comforting. Silverado Hospice is not about dying it's about living everyday the best you can even if its your last. I would recommend Silverado Hospice to anyone in need
Provider Response
Scoothcer, thank you for sharing your Silverado story. Feedback like this truly motivates us to provide the best cares all of those we serve. We will always just be a call away if you need anything.
---
brianld
August 25, 2013
I am a past client of this provider
Well, the initial visit seemed to go well enough. That was on a Friday. Double teamed by K and J, so we felt good. Then the Saturday visit from J** was a little less thorough. Ah, but Sunday, that's when the fun started. First no visit or call by 4PM. I called the 'hotline' and got a call back from a woman who identified herself as the 'weekend' person. I don't think she even bothered to identify herself by name. When I asked why she had not called or come by, she said that she was the only one handling the calls for Silverado on Sunday and she was just so busy. When I commented that I thought it was the procedure for her to contact us, she indicated that she had no idea what Silverado's procedures were as she was 'just the weekend' person. Are you kidding me?? Well, she did show up about 15 minutes after my Dad had died and acted like she was in charge, actually 'calling' his time of death even though she wasn't there. The head nurse at the LTAC was so flabbergasted she actually had to ask her if she was a registered nurse. Apparently this Silverado 'weekend' person had never bothered to share that info. So, the bottom line, be sure to schedule the hospice so that your loved on dies during the week, because the 'weekend' people are just awful and no have place in that position.
---
Janna3
May 29, 2013
I am a past client of this provider
My dad was in Silverado Hospice for two years and it was wonderful. We were getting the same nurse and it felt like everything did go back as to when he was on hospice and we were very satisfied with that.
Provider Response
Janna, thank you for sharing your Silverado story. Feedback like this motivates us to continue to serve and enrich the lives of others.
---
From Silverado Hospice North Houston
---
Silverado Hospice Care in North Houston exists in the hope and belief that through effective, compassionate care, patients can approach the end of their lives with dignity and comfort in the midst of a caring environment sensitive to their needs. We do this by helping our patients achieve physical and emotional comfort so they can concentrate on living life as fully as possible.
Features of Silverado Hospice North Houston
---
Medicare (ratings last updated: 08/18/17)
Medicare Provider Number: 671535
Ownership Type:

Proprietary Corporation

Date Certified:

05/22/2006
Request Info
Get full access to reviews, cost information, and amenities