2645 E. Southern Avenue, Tempe, AZ, 85282
Talk to a Family Advisor: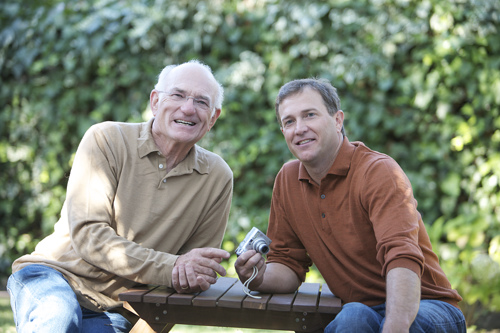 Top nearby Continuing Care Retirement Communities
Reviews of Friendship Village Tempe
---
Paula
July 17, 2017
I am a friend or relative of a current/past resident
My mom was in skilled nursing at Friendship Village about two and a half years ago. It is an extremely nice place, and I would love to see her in their assisted living, but it is really expensive. The skilled nursing and the assisted living was brand new, and the rooms were very nice. They also have independent living where they have little casitas or apartments for people. It was kind of a step down, and you could go from independent living to assisted living and then skilled nursing because they have it all there. The staff was extremely nice, and the food was great.
---
Clayton585461
May 10, 2017
I visited this facility
Friendship Village Tempe is a very large campus and a beautiful facility, but as I understand it, it's more than 95% resident-owned, which is a pretty substantial commitment. It's a $165,000 buy-in for the smallest unit they have, and the prices go up pretty quickly from there. The vast majority of people living there have a very vested interest in maintaining the property and having good-quality food and service. They were serving lunch when we were there, and it smelled delicious. They have a separate facility for people who aren't capable of doing much for themselves anymore, but there's a range of services available no matter what part you live in. They can even deliver meals to you and have people come in to help you bathe and dress. There's a memory care with people there for you 24 hours a day. Everything about their independent living is ideal.
Provider Response
Thank you for your wonderful comments regarding Friendship Village Tempe. We do take great pride with regards to our 46 acre campus comprised of some 850 residents. Our multiple levels of care provide comfortable independent living accommodations in a wide array of garden homes and apartments, along with assisted living, as well as our award winning health care center. One note of clarification, our entrance fees actually begin at $109,000. Life care, engaging lifestyle, and comfortable living residences are what make up Friendship Village Tempe. Neal Peterson Director - Sales & Marketing
---
Bobbie866614
May 09, 2017
I visited this facility
The salesperson at Friendship Village Tempe was wonderful. There were a lot of residents and a lot of activities. There were three or four dining areas from fine dining to a bistro to a cafeteria. Everything had tablecloths, nice China, and water goblets. It was lovely. The apartment sizes were very adequate and had really nice features. They would allow you to remodel your particular unit. They're working on another dining area, and they'll be serving food until 10:00 p.m., so if the residents want to go down and watch the ball game, they can sit there and get a burger or a chicken sandwich. They had a buffet line where we ate, and it was wonderful. They could also pick up pre-made sandwich at the snack bar. They had fine dining with entrees of $16 to $23. You feel like you're somewhere else. They need to update the decor.
---
Desiree232476
February 11, 2017
I visited this facility
Our experience at Friendship Village Tempe was fantastic. My mom loved the cottages and the free-standing homes. We liked it there. They let you redo your apartment any way you wanted, and she liked that, but overall, it was the institutional dining situation she didn't care for. They had everything there. They had a library which was important to my mother. They had transportation in the entire area. They even had transportation from the independent patio homes to the restaurants and to other areas by golf cart. They kind of keep it a secret, but upfront, you have to put down like $183,000 or $200,000 and then you can advance to assisted living and then to the hospital or the wellness care for life. It's good that way, but if I put my mother in there and she passes away three months later, I don't get anything back.
---
Reno483147
November 30, 2016
I visited this facility
Friendship Village was clean and well-managed, and the staff was excellent. Thee rooms were private, roomy, and clean. They're well-designed and well-maintained. It's fairly accessible -- a 20 minute drive from where I live.
---
Catherine423364
November 14, 2016
I visited this facility
Friendship Village Tempe was absolutely beautiful. The people that took us on our tour and explained everything to us were absolutely professional, courteous, kind, gave us all the information that we needed, and answered all the questions that we had. I can't say enough nice things about them. They had semi-private and private rooms, an open dining area, and daily and weekly food menus. I walked the grounds, and they were absolutely beautiful and very well kept. It has an encouraging type of atmosphere. There was nothing depresssing about it at all. One of the other main points that made me feel comfortable was the longevity of the employees that are employed there. Some have been there for 30 years which means they must be doing something right in that place.
---
Regina11
November 01, 2016
I visited this facility
Friendship Village was lovely; it had just about everything you want, but the apartment was small. They had 3 different dining stations and a lovely dining room, but it was the most expensive one we looked at.
---
Jim064754
October 11, 2016
I visited this facility
I was very impressed with Friendship Village Tempe. The staff was very friendly, cooperative, and very informative. The food was OK. It was acceptable. The cottages were on the old side, but they're building some new ones. They have all the amenities that you need.
---
Deborah632472
September 13, 2016
I visited this facility
The rooms of Friendship Village are pretty standard as far as size, but we didn't really look at the rooms because my mom was more interested in having a cottage or casita, which is more of a small home type of deal and you could choose from a one-bedroom to a two-bedroom, so that's what she went with. The food was standard, and they offered a wide selection. All I had was a salad and a dessert, and it was OK. Everybody was very friendly. The residents were smiling, and the people who work there were very friendly with the residents. There's nothing wrong because that's one of the reasons why my mom chose this facility. It was because of the various amenities, the fact that they have assisted living quarters -- which we went to -- and they also have Hospice of the Valley there as well. She's doing independent living, but at any point should she need assisted living, and if she wants to do it, it's available. They have continuous care. And the location was good for her; it wasn't too far for us. They have three different areas where you can eat. They have a cafeteria, a bistro, and a fine dining area. All in all, we went to other places and for what they offer, it was pretty comparable to a lot of other places.
---
MaryanneUTMRS
May 11, 2016
I visited this facility
The Friendship Village of Tempe was a very nice place but way out of our financial league. There were several choices, but the rooms were quite small. There were many activities.
---
Visitor12345
May 11, 2016
I visited this facility
I very much liked Friendship Village. The only problem is that it's in Tempe, and I really don't want to go to Tempe. It seemed very nice, and maintenance looked very nice and well monitored.
---
Anonymous Son 1001
February 16, 2016
I visited this facility
Although we liked Friendship Village, it wasn't a good fit for my mother. The dining service was what she needed. It was clean, and well maintained; friendly staff, a lot of options available. It's a retirement facility that also provides advanced care.
---
SK Spencer
October 28, 2015
I visited this facility
The people at Friendship Village Tempe were very friendly. It was an older facility, but it did have some newer sections. They offered a complete tour and special pricing for some of their older units, which was a little tempting, but they weren't as nice. They were more like an efficiency apartment with a very small kitchen and no real space for eating area, other than a little table. They offered painting whatever color you want and whatever carpet or tile you want. It had a very homey feeling to it, and it had a little gift shop. We didn't see the whole community, but what we saw was very extensive and very large. They were a little higher priced, but the square footage was a little less, which was kind of a turn-off. The food there was great.
---
Caring100821250
October 25, 2014
I visited this facility
Friendship Village was rather pleasant, they seemed to be fairly competent, and they were pretty much everything we were looking for. The staff was very nice and welcoming. I haven't eaten there, but I have seen the dining room, and it looked very neat and clean. The kitchens all seemed to be very clean also. The place was secured and safe, and we also have friends who have gone there. I have nothing to compare; it's the best I've seen.
---
Caring7425
August 28, 2014
I visited this facility
I have friends that live at Friendship Village. It was nice but it was too large for me. I don't want that larger setting. The staff was very nice. Overall, the place was too big, so I just didn't have anything to say about them.
---
Jerry R
July 21, 2014
I visited this facility
My mother recently passed away at their hospice center and it is hard to explain how great the staff, nurses and doctors are. They all were so caring, always willing to answer questions and always asking if we needed anything. The resident pastor came by and gave Mom the most complete and wonderful passage. It was also good for us to let Mom pass on. Again this Friendship Village is very thing they say they and much much more. Thank you staff, nurses, doctor and pastor.
---
Steven4
August 01, 2013
I am a friend or relative of a resident
We decided to place mom at the assisted living in Friendship Village and so far everything was doing good. The coordinator that we have is very good. My mom likes the food. They have an independent side and assisted living side. I think it's good because when one is on the independent side, they can have a transition to the assisted living side.
---
Harold2
June 14, 2013
I am/was a resident of this facility
I had the opportunity to visit Friendship Village a couple of times because my brother was there and it proves to be pretty well run. It is expensive but pretty well managed. We get a weekly deal that tells us what is going on and there are 4 to 5 different things are going on everyday like movies, lectures, exercise classes, and swimming. We also get one meal a day. They have three dining venues. They have courtyard buffet, a cafe, and fine dining. They also have a small bar in the complex and their own library. There are 300 apartments or so and about 200 cottages and then right across the street is a health care center owned by Friendship village. I got around the place pretty well and there are no odors there and they have things going for those people all the time. 99% of the staff are very outgoing, very helpful, very courteous. We are not allowed to tip anybody, they do take up collection around Christmas for the employees but other than that there is no tipping or anything and it is very good. It's expensive to get into but if you transition into nursing care there is no change in cost and that's full nursing care, you pay for that when you pay for your upfront when you move in. Generally, they do pretty well. They try to help you look after your health.
---
mskelley
January 16, 2013
I am a friend or relative of resident
My Aunt started out in cottages, then apartment, now Assisted Living. Recently her Trust Banker had to file a complaint with Adult Protective Services. We have been there several times and find it a pleasant facility. The quality of the food has improved. However, the lack of contact from Administration after Adult Protective Services was there is appalling and we have contacted them in person and by e-mail since the incident.
---
Standard check
September 06, 2012
I am a friend or relative of resident
I would never reccomend this facility after our family has experienced both poor care, bad food, lack of response and dr that did not follow hospital reccomendations leading to the near death of our loved one. Surely they will also try to keep the 175,000.00 given when all these promises of fantastic life and care were made. Apt is dismal. If I could do 0 stars I would. We thought our loved one was going to have the best care what a horrible experience this has been.
---
kateQ
June 21, 2012
I visited this facility
This is an amazing, not for profit facility, which has been in busienss for 30 years, yet looks and feels like it's brand new. They will accomdate all of your health care needs as you age and you will never have to move again. I am looking for my parents, but would love to move here when I am of age.
---
mothwingkm
May 26, 2012
I visited this facility
There were different units in the facility at friendship village. They ranged from near independent onward to hospice. I spent most of my time observing the care in a unit called "Genesis", which was for people with severe memory related impairment due to age (i.e. Alzheimer's and other forms of dementia). My overall impression of the staff was that while they were certainly not neglectful, they seemed very jaded by the patients, and a few (although not all of them) seemed somewhat apathetic to the pain and plights of their patients. Most of the time patients were collected together in a room to watch television. The staff met the basic needs of the patients, such as bathing, feeding (the food did look like it was well prepared and appetizing) and toileting. However they felt it necessary to have the patients up out of bed for employee shift change, regardless of whether the patient was sleeping or not. I remember seeing some of the patients relatives and they seemed rather uncomfortable when another patient had an outburst. I think this is a rather natural occurrence, however it is my personal opinion that having a relative in a unit rather than at home can be much more difficult to adjust to, versus having their loved one be cared for in his or her home. There are, of course, pros and cons to that as well. But getting into that subject doesn't seem necessary for this evaluation.
---
Caring472844
November 16, 2011
I visited this facility
I liked this facility right from the start. It had a security guard when you enter. It has a restraunt on the grounds seperate from the independent apartments that look like home, but with the safety and security needed for someone. There were activities going on and there were golf carts transporting people around. I really liked this facility.
---
Jessica Gallagher
October 14, 2011
I visited this facility
I visited Friendship Village in 2009 and I was given a tour of the entire facility and introduced to several staff members. It was an absolutely beautiful facility, with very well kept grounds and very large. I remember noticing how particularly large the bedrooms were for the residents. The dining room was unbelievable; I even was able to have lunch while I was there. The food choices were unreal, and the food was definitely what I remember most from the visit. The staff was so friendly, especially a woman named Teressa, I really enjoyed just visiting the place, I couldn't imagine how nice it would be to stay there. There were a lot of activities that were set up including games and dancing. I was not able to see any of the games going on, but there was definitely a lot of stuff going on for residents to do. I would definitely recommend this facility to anyone in Tempe AZ.
---
amieescotts0101
October 01, 2011
Other
This facility services pretty much all care levels and the sections each level is placed in within the facility seems appropriate for each care level. Independent care, obviously has more freedom and space to roam around as oppose to memory care or skilled nursing, where the residents need to be in a smaller, familiar, more secure area. And the assisted living residents have an area that is a little like all of the other levels put together. The areas are perfectly set up to accommodate each level. The memory care section is really easy to navigate, so the residents are able to have the freedom to walk around the area without becoming scared or lost. They have a lot of visual cues they use throughout the floor to help the residents realize where they are should they become confused. The memory care staff is really great at encouraging the residents to participate in the different activities and therapies offered, and the residents spend a lot of their time together. I like that the staff have little jobs and tasks for each of the residents to do everyday, it helps them feel independent and needed, it raises their self-confidence and it proves to them that they can still do lots of things. Skilled nursing residents have access to all the tools necessary to become healthy and stronger. The staff is constantly doing rounds and checking on the residents. They are very good with the residents and they are great at encouraging the residents to push through whatever their ailment may be. They are good at motivating them to remain strong during physical therapy, bad side effects from medications, or post-op pain. They will sit and talk with the residents, or read to them, or watch TV with them if it helps calm them down or make them feel better. I can tell that the really care about the residents, and I think that overall the skilled nursing unit functions smoothly. If I had any complaint at all, it would be that I often see the staff members who are on-duty sitting at the nurse's station talking to each other about their personal lives, when they should be doing rounds and interacting with the residents. The assisted living area is also really nice, it is always really clean, and the residents always seem busy doing something. They always have nice things to say about the facility and the staff. I've had many of them tell me that they like living there, and I have heard very few complaints from family members. Most of the residents are active in at least one or more of the scheduled activities and they appear to spend more of their time out of their apartments then in them. Overall, they seem pretty social and well cared for. I think that the staff do the best they can being that there are many more residents than staff members and they do their work professionally without letting the chaos make them rude to the residents or visitors. Independent living at Friendship Village is I am told, a very exciting place to be. The residents are encouraged to always learn and try new things, and the staff make this possible by bringing in new activities all of the time or by scheduling fun field trips . The residents for the most part are very self-sufficient and they need very little assistance but I always hear the staff telling the residents they are there if needed. I have spoke with quite a few of the residents and they seem to all be very happy with Friendship Village. They really like all of the opportunities that are in place for them. They tell me that the staff are so accommodating, and they say it is so nice to be able to go out with friends, have fun all day, and be able to come home to a clean apartment, clean laundry, and not have to worry about anything, especially cooking. One of the things that I like most about Friendship Village is that residents are be able to transfer between care level, if needed, very easily without a lot of headache. It makes for an easy transition and the residents don't become all stressed out Another great thing about the facility is that the monthly costs include ALL utilities, even cable and phone, which many facilities make you pay for yourself. The only big complaint I have about this facility, is that I have seen on several occasions when new residents move in, the staff are really great for about the first week in helping the residents get settled in and comfortable. However, sometimes, for some residents, it is really hard to transition, and instead of offering them additional help and services, I have overheard the staff pretty much just pat them on the back, tell them they will get use to it eventually, and walk away. This is the worst way to approach the situation, because one, it can make the resident feel like something is wrong with them in not being able to adapt, and two, moving in to senior living is a huge change from the life they are used to and if they need additional help to adjust to their new life, then that help should be readily available to them, and they should not have to feel humiliated or self-conscious having to ask for it. There have been a couple of residents I have seen this happen to at this facility, and it took me quite some time in working with them and talking to them to get them comfortable living in the facility. I just wish the staff would have been the ones wanting to help those residents, instead of me. Another great thing about this facility is the food! There are so many menu options, which I have personally tried a few of, and they are all amazing. They have so much flavor, nothing here is bland and boring like I see in many facilities. They make healthy food actually fun to eat, and the residents here eat it because they want to and not because it is good for them or they have to. I have had more residents, family members, staff, and visitors comment more about the food here, then any other facility. I would suggest to potential residents to visit the facility around mealtimes to test the food for yourselves. You will become hooked, I'm sure, so maybe leave that part for the end of your tour! The facility as a whole seems to be ran pretty smoothly, sure there are some issues, but nothing that can't be fixed. I think that the facility would make a great home for all, regardless of care level, and I believe that taking a tour of the facility would really give you the best idea of if it the right choice for you or your loved ones.
---
Emmyrose
August 23, 2011
I visited this facility
This is a large multi-facility with a nursing home and two separate assisted living. One is memory care and other assisted. Twenty-four apartments are all 1 bedroom for memory care which are fully handicapped equipped with partial kitchens. There are 64 apartments in more independent assisted which are studios and one bedrooms. All handicapped equipped and about 480 square feet with partial kitchens. The memory care is one story and the other two story. The buildings are about five years old. There are numerous courtyards and one in center between the buildings. These have walking paths, sitting areas, lots of flowers and greenery. Each apartment has a patio they may or may not share with their neighbor. The entries are nicely decorated but simple. This is done to give more to the apartments. There is an Lpn on duty 24/7 and on call nurses. There is a house doctor but doesn't come in. At the 64 apartments there are always 4 licensed caregivers. Family is encouraged to take or accompany there person to doctors appointments. There is a bus for transport however. There is a restaurant style dining room. All food is cooked in kitchen. They serve three meals a day and snacks. There is a special but they have an alternate menu which allows a variety, The food is very good. Also, if they choose, across the way is a cafe and another restaurant where they can go at what is called the Kelly Center. Residents are allotted eight dollars per meal which is within their costs. They have an activity director and the restorative assists. They go on outings at least once a week. They go to movies, restaurants, and various entertainment. They go shopping. There is the normal in house activities as bingo, cards, entertainment, parties. They have a swimming pool. As well as this, across the street at the Kelly Center, there is an exercise gym with sauna and spa. The staff seems very caring and residents happy there. This is a very nice, clean facility with lots of active options.
---
AzDesert1
August 17, 2011
I visited this facility
My grandmother is in this excellent assisting living facility. I really enjoy going to visit her daily. And each time I go visit the lawn/landscaping is always so nice. Another thing I like is how the community is gated and security is always available to see who is entering and leaving the building. And I really like how the community is set up. It look as if it's an apartment community. And what's really nice is the staff members come around to check on the residents and there is housekeeping available when needed. Also, there is a onsite nurse that can come from any campus to help if needed. My grandmother really enjoys going to the cafe inside the main building. This area is setup with different dinning places, bar/grill, banquet hall, and a gift shop. I really like this area because I am able to eat with my grandmother. Guess what if you forget your wallet you there is an ATM available inside the building. I really enjoy going to visit this nice clean facility.
---
From Friendship Village Tempe
---
You enjoy life, and it shows. Meeting new people and exploring new places excites you. You don't worry about containing your enthusiasm. The future feels like the biggest gift you ever received - just waiting to be unwrapped. Don't wait another second to learn what our retirement community has in store for you! In Tempe, with good neighbors Mesa, Phoenix and Scottsdale nearby, this growing East Valley community is alive with activity and full of friendly faces. It's a place where you can pursue senior living on your own terms, confident in the continuing care a life care community provides. An Exciting Future is Unfolding

Call (480) 831-5000 or toll-free (800) 824-1112 to schedule a visit and tour of our retirement community in Tempe.
Location of Friendship Village Tempe
---
Request Info
Get full access to reviews, cost information, and amenities