Highland Cove
3750 Highland Drive, Salt Lake City, UT, 84106
Talk to a Family Advisor: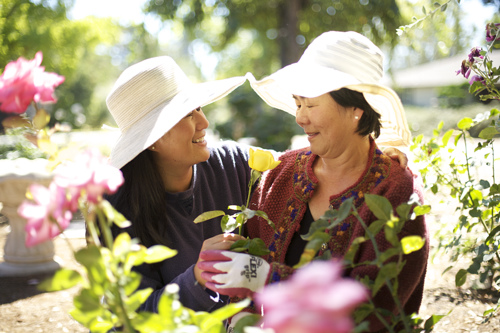 Top nearby Assisted Living Facilities
Reviews of Highland Cove
---
gol
March 21, 2017
I visited this facility
I visited this facility on two separate occasions, specifically to see a resident who lived there. My first impression was how filthy and dirty the lobby or common area was. Carpet was disgusting, doubt if it has been cleaned in years. The furniture was covered with spots and stains. And there was an odor that was not at all pleasant. I saw on the website that they won some award back in 2008, well it is 2017. Perhaps it is time for some renovations to be done. I am surprised the health department would not demand it. I would never put my loved one in a place where the first thing I experienced was filth and dirt.
---
Nelson564553
August 31, 2016
I visited this facility
Highland cove was spread out. We had lunch there, and the food was very good. It seemed to be well-staffed. The rooms were very nice, but quite small, and the maintenance was very good. We're familiar with the location.
---
Caring111071950
July 21, 2015
I visited this facility
I visited Highland Cove. It offers all levels of care. Everything was fine. The environment was fine too. The facility was above average. It was a nice place.
---
Caring102791650
March 02, 2015
I visited this facility
Highland Cove had lots of room to get out and do things outdoors if you wanted. It was very nice, and the people were very friendly.
---
Caring100410350
January 13, 2015
I visited this facility
Highland Cove was recommended to me, and the tour was very positive; they were very friendly and open. I talked to other community members that have family members there, and they really like it. My parents aren't there yet, but after they are there, I imagine I would like it too.
I liked the fact that it had a washer and dryer in each room and a kitchen in the independent living with a stove. It was clean and well-kept.
---
Caring88837950
June 26, 2014
I am/was a resident of this facility
I now live in the assisted living part of Highland Cove, but I have lived in the independent before. It's clean, and it is probably the most well-kept facility of this kind in the State of Utah. In fact, we win an award every year. The staff is wonderful. We are spoiled rotten. I have just one room, like a studio apartment. It has room for my bed, a desk, couple of chairs, TV, and small counter space where I put my coffee pot and toaster. It also has a microwave, refrigerator, large closet, and bathroom with shower. Not a lot of storage space because you don't need much to move here.
It seems small when you first move in, but you get used to it very quickly. We have exercise classes, walking classes, games, and sing-alongs. The food is fantastic, and the dining area is large enough to support the residents. The staff takes care of all our needs during meals. It's clean, service is fast, friendly, and they pamper us a lot. I couldn't ask for anything more. They usually have a waiting list because they are filled most of the time.
---
happycamper4
May 31, 2012
I am a friend or relative of a resident
Highland Cove is a wonderful care facility for those who can no longer provide car for themselves. They have wonderful medical personal who treat patience with respect and dignity. My grandmother has been living there for about a year now and I have been impressed by the level of care she has received. The staff try to engage her in as many stimulating activites as they can so that she can feel good about herself. The staff always make sure that she takes her medication on time and the do it in a respectful manner. The facilities are clean and well taken care of. The patience/residence of Highland Cove feel like the are apart of a community. I see many loved ones coming to visit with family members that they can no longer take care of on their own. It is definetly a place where one feels a sense of community.
---
Lucky2
May 19, 2012
I am/was a resident of this facility
My wife passed away in this place. This place is more of a home; the surrounding area is very clean, there's a patio overlooking a green lawn and there are many pine tree everywhere. My room is very large. There's also a spacious living room in there plus a washer and a dryer. The place where I eat is very nice as well and I like the food.
The staff is very good. They come once a week to vacuum my room, change my sheets and map out the bathroom. In addition, they take me to my doctor and to the market. Some activities in this facility include games like bingo, bowling, watching TV and holding celebrations like a Christmas party.
I like this place; it's got all the things I need. I only wish it was closer to where my kids reside.
---
HCoveFan
September 29, 2011
I am a friend or relative of a resident
Highland Cove, a senior living community in Salt Lake City, Utah, offers all the standard services of a senior living community, but it goes beyond to ensure comfort and the highest quality of life for its residents. My grandmother was a resident at Highland Cove for a couple of years, and when I visited her there, she seemed to truly enjoy her surroundings. The number of activities and available amenities sets Highland Cove apart from other senior living centers. At Highland Cover, there are assisted living and independent living options. My grandmother started off in an independent living apartment, which included a full kitchen and a private balcony. Later, she moved to an assisted living room, but it too was designed for comfort inside and out, with services such as housekeeping, linen and laundry, medication, and meals. If your loved one is physically able, the surrounding outdoors is filled with gardens and serene walking paths. I would highly recommend Highland Cove as a place where you can be confident your loved one is safe, secure, and happy.
---
four
June 23, 2011
I visited this facility
The best part of this facility is the community interaction with the residents. I've been at the facility on a Halloween night when the children of the neighborhood went trick-or-treating at Highland Cove. The residents were very eager to pass out candy and talk with the children. Many have grandchildren and take this opportunity to be grandparents to the neighborhood children. Often their own grandchildren come to visit for the Halloween festivities and they love showing them off to their fellow residents. This facilities staff goes to extraordinary measures to make sure that the community is involved with the retirement community in this facility. The fall festivities are only a few examples of the activities that the staff plan.
---
---
Since 1979, when Highland Cove first opened its doors, we have thrived on the notion of community, the strength of neighborhood, the comfort and warmth of extended family, and the hospitality befitting good friends. Both our residents and associates embrace and reinforce the Highland Cove tradition with long-term loyalty and dedication. It is this strong sense of community that makes Highland Cove Retirement Community such an easy place to call home.
The Highland Cove Retirement Community name is synonymous with quality. Our five-star service rating is a testimony to the committed associates in our elegant dining room, housekeeping and maintenance services. Our goal is to provide carefree living! With an on-site beauty salon/barbershop, physical therapist, wellness coordinator, full-time driver, full-time activity directors, two restaurants and a large housekeeping staff, you will find we have so much to offer. We are proud of our work, and proud of our community.
Our main goal at Highland Cove is to strive for excellence in all that we do. We embrace the highest in retirement community living. Our environment is often referred to as an upscale hotel but with a distinct homelike feel. We believe in an environment where customer service excellence is rewarded and expected. At Highland Cove, we are proud of our long-standing reputation of exceeding the need for valued associates. As part of our outstanding service philosophy, we offer a wide variety of floor plans, and offer month-to-month leases. Our community has something for everyone, offering all levels of living and service.
Location of Highland Cove
---
Request Info
Get full access to reviews, cost information, and amenities