Talk to a Family Advisor: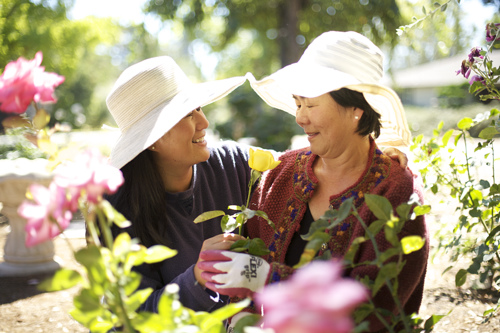 Top nearby Assisted Living Facilities
Reviews of The Palazzo
---
Butterfly9
February 16, 2016
I am a friend or relative of a resident
I like Brookdale Christown because of its location. The price is a little high, but the facility is better than the other ones. My grandfather likes the outings - going to different stores and locations. If he needs to go to the doctor, they take him to his appointment. As for the food, he gets a continental breakfast, and he gets to choose to have either lunch or dinner. The staff is good to him.
---
Caring110976850
May 17, 2015
I visited this facility
My visit at Chris Ridge went fine. The person we interviewed was very knowledgeable and expert in what she was doing. She had enough prior experience that we felt able to understand the way that particular community worked. Some part of it was a little dated. They were doing construction on some areas, but that wasn't too bad. I thought there was one elevator not working. There was a lot of construction outside of the building, also. The light rail was going right by the front of the place, so that had some effect on how we thought about the community.
Provider Response
Thank you for taking the time to share your thoughts. We are committed to continuous quality service and care and will share your feedback with our management team.
---
Caring102597750
February 19, 2015
I am a friend or relative of a resident
My parents have been living at Chris Ridge for about a month now. My mother is in memory care, and my father is in an independent living apartment. My dad's apartment is very nice. In memory care, my mother is being all taken care of. They have movies in the evening, and they take them to church on Sundays. I have not eaten there, but the food appears to be good. My dad says he likes it. The staff has all been very friendly and nice. The area is very nice and very clean.
---
Sam11
October 25, 2014
I am a friend or relative of a resident
Chris Ridge is fine. My brother seems OK although he wished he was in a different place as far as having use of his legs. This is the third place he has been in, and so far this is his most favorite place and he does not have plan on leaving anytime soon. He is in a one bedroom apartment, and there are stores and restaurants nearby he can go if he wants to. The people take care of him, and he says they are doing a good job. Right now he is going to stay where he is for a while as he gets around pretty well. They offer us some meals, but I haven't eaten there as my brother wants to eat outside, so we have to bring him on the restaurants every time we go there. It's clean, the apartments are of nice size, and everything really seems to be OK.
---
azdaughter21
June 20, 2014
I visited this facility
I looked at quite a few palces for my mom and finally early this month we chose Chris Ridge, My biggest sugegstion is don't judge a book by its cover. Like most of the places we looked it is older but everyone there seems so happy. The staff dote on my mom and even though she is up in the assisted livign she loves that she can go to the tai chi classes in their main street. We are very happy!
---
Maryann7
May 30, 2014
I visited this facility
We placed him at Chris Ridge. So far the experience has been very positive in all ways. The rooms are clean, and their dining area is very lovely. The staff are very patient and friendly. Most of all, I think they make the residents feel comfortable. I can see that the patients are mostly happy, They do have activities and places for them to go out of their rooms.
---
Caring81303650
March 31, 2014
I am a friend or relative of a resident
We liked the rooms; otherwise, we wouldn't have put my in-laws at Chris Ridge. They're together in a joint room. They're in a memory care unit. We like the staff very much; we like the place. They have movies. We found that it was clean. The people seem very compassionate. They're very well-taken care of, so we're happy with it.
---
Dwayne2
February 13, 2014
I visited this facility
We chose Chris Ridge for my mom and she's moving in this Saturday. The place looked very nice including the cafeteria. The food looked appetizing and smelled great although I wasn't able to eat there. The staff was very knowledgeable, helpful in getting the right answer and getting back with you. We talked for a couple of times on the phone. The residents were getting along well and interacted with each other.
---
Harriet2
December 30, 2013
I visited this facility
They did have a very good offer at that time when I visited Chris Ridge. They were reducing their rates and they had more floor plans to choose from. Some of their units were large and more equipped. It is a much bigger community. They are only serving two meals a day. They are serving breakfast in their café which seemed more continental style.
---
Carrie8
December 02, 2013
I am a friend or relative of a resident
The Chris Ridge community is pretty big because they have a couple of buildings connected to it. They also do rehab there so they get temporary residence. The room was a 2-bedroom so there's space for my dad and my sister. The individual units are with new cabinetries, flooring and appliances. Maybe the décor needed to be updated throughout the common area. It had a pool and a patio. We did have lunch there. The food was pretty good and it had a variety of meals to pick from. The staff was helpful and friendly. They have different outings like they go to the casino and they go out to have bingo night. There are different activities and then the general things like going to the store, to church and to doctor's appointments. It just felt like it was the right place to accommodate both my dad and my sister.
---
Carol75361250
December 01, 2013
I visited this facility
Chris Ridge is centrally located in the city. It's close to the city main supermarket and banks. It was very nice, neat and clean, friendly staff and lively environment. The rooms were reasonable size, clean and wheelchair-accessible. To my knowledge, the food is nutritious and appropriate although any hospital or facility food is. It's mandated by Medicare, you have to have activities. The activities were interactive and were appropriate for the level of dementia.
---
Cindy31
October 28, 2013
I visited this facility
I have toured many facilities & the first thing I notice is the appearance outside & in. Chris Ridge is very nice - clean & neat. It's like a little town. The second thing I pay very close attention to is the smell of the place. If there's an odor then I'm out of there in a hurry. Chris Ridge had no problem with this. The one area I did not go into; however, was the memory section. If I needed to live in an independent or assisted living facility I believe Chris Ridge would be just fine.
---
Karen72140450
October 23, 2013
I visited this facility
Chris Ridge is a nice place. They have a movie theater, a post office and an ice cream parlor. They have a little cafe and a regular sit down restaurant. They also have a swimming pool if people want to swim. They have outside activities and a little bus will take them to places. They go above and beyond in everything. A staff is right there ready to help you and they will set someone that already lives there to be your companion and show you around. I think they do a really good job.
---
granny7
October 04, 2013
I visited this facility
Chris Ridge is a really nice and large facility. I was pleased with it. The dining room was really nice and they allowed pets. The staff that toured us was really very friendly.
---
Caring69254450
September 25, 2013
I am/was a resident of this facility
I like Chris Ridge. I like the layout, the price, the amenities and the people. I especially like the staff. They give you a lot of freedom. I like all the activities and I've even started to make activities on my own. Speaking of activities, they have everything here. They have games, movies, crafts, excursions, and outings. They even have a library for their residents. They also serve very good food here. I absolutely recommend this place to others.
---
Rita13
September 23, 2013
I visited this facility
We visited Chris Ridge. I just didn't like the feel of the facility because when you walk in, it seems institutional to me. They were able to give us some information about their activities, but once we saw the facility we decided we really didn't care for it so we did not pursue any further. We only talked to one staff member and she was very nice.
---
Dennis10
August 13, 2013
I visited this facility
Our visit at Chris Ridge was excellent. They had everything there. The decour and different amenities attracted me the most. There were different activities going on. The place was immaculate.
---
Bugs1
June 25, 2013
I visited this facility
We had several friends whose parents were at Chris Ridge and so we visited and we felt very, very good about the place. It's also very close to where we live. The staff were very, very kind, and informative. We saw many of the elderly interacting in a really positive upbeat way, so it was very easy for us to make a decision to choose the place. We saw several people in the swimming pool and there were some other people working on craft activities. There were several people in their gym. Everybody was actively involved.
---
Sylvia7
June 13, 2013
I am a friend or relative of a resident
Chris Ridge is an extremely clean facility. The staff there are very caring and attentive. They would contact me whenever anything happens to my uncle. Before he moved in there, he was hungry all the time. He can't swallow and his foods need to be pureed. So that's one extra step to feeding him but they do it anyway just to make sure he enjoys his foods. They have also taken him to movies off campus. He's more happy now. He is talking and he's really involved with what's going on around him. It has changed his whole personality more or less. I'm very pleased with this facility.
---
dottommytm
November 21, 2012
I visited this facility
I visited this facility when I went on a family vacation to Arizona last summer. We stayed there for a week and while there we visited my fathers grandma at Chris Ridge Assisted Living. It was only the second assisted living facility I had ever been too, so it was a somewhat new experience for me. Upon arrival, I felt that the facility was quite nice. It was well kept and everything seemed to be in great order. The lobby was nice and the staff greeted us warmly. We were helped by the staff quickly and got to see our family instantly. She stated that she enjoys her time at this facility and is taken care of very well. She has friends in the homes and likes all the activities she gets to take part in. I was only at this facility for about an hour, but from what I could tell it is a nice place and I would recommend it.
---
Magdalen Russell
November 20, 2012
I am a friend or relative of a resident
Chris Ridge Assisted Living helped me and my husband a lot when we were in need. My husband's mother has one of the most unpleasant diseases, Alzheimer's and it was very complicated for us to take care of her, including looking after our children and for our jobs.We knew that we were not able to take care of her properly, so we decided to visit the Chris Ridge Assisted Living. Everything seemed to be very good regarding it. The staff was very prepared to take care of her and it was very helpful for my husband's mother to be reminded that she had to take the medication that was prescribed by her doctor.The staff was also very friendly and they took care of her very well, indeed, and she seemed to be pretty happy, although she was not at home.The overall rating for this facility is 4 stars, because she was treated very well, friendly and also very attentive. We were very satisfied with everything and we are very happy that she has some friends and she can talk about her hobbies.
---
daughter-in-law3
September 11, 2012
I am a friend or relative of a resident
My Mother-in-law first entered their "memory care" facility which was nice, but we had problems with getting her laundry done right and her hair/nail appointments kept on time. However, when we moved her to the lock down part of the facility we felt the care was not good. The area is was understaffed and so patients had to wait a very long time to get service. (Example: A woman kept telling the people there she had to go to the bathroom and the staff kept saying, just a minute, just a minute. When they finally got to her it was too late.) This is just one of many incidents. The food was not very appetizing either. My mother-in-law lost a great deal of weight that she could not afford to loose. Once we moved her to a new facility, she started to gain back the weight.
---
RickP1
August 16, 2012
I visited this facility
Everything is going just fine there and I'm very happy with it. It's all the facility my mother needs and she seems pretty happy living there. Their staff has been very well and they have been able to answer all our questions. They are caring people. I'm very happy with it and my sister is very pleased with it also. I haven't had any big problems yet. It's a very nice facility, very well maintained and there are lots of activities for everyone.
---
seniordad
February 10, 2012
I am a friend or relative of resident
I am a friend of a family with one of your tenants. I find the facility to be old and needs and update. I have had dinner in the facility many times and find it to be very low grade in food. Portions are getting smaller and the offerings mediocre. There is always something broken in the facility whether it is the pool, whirlpool, computers etc. No one in the facility has a sense of urgency. Not enough activities for the seniors and from what I hear from the tenants activities are cancelled often.
---
NSomers
December 31, 2011
I am a friend or relative of a resident
My mother moved in to Chris Ridge yesterday, and the welcome was less than good. There was a one week lead time of the move-in, and several items were not ready in the room. She still doesn't have phone service in her room. The air conditioner air handler rattles. When we talked to the maintenance engineer on duty, we were told "that is how it is. It's noisy". There are no printouts of activities or meal plans either in her room or that anyone brought to her room. I had specifically talked to the Sales person regarding her nervousness about not knowing where things are, having a "buddy" or ambassador to help her the first few days at least, and she promsied that it would all be taken care of. We're having to pay for this service with Brightstar (the in-house medical assisting company) to make sure it gets done. She has mild memory impairment and the sales associate is very aware of this, yet none of these items were done with a 2 week lead time for moving in, and a 1 week lead time for the specific room she was moving in to. We are very disappointed with this aspect of her move and so far, it's been more traumatic than the first retirement home she lived in. Her health is worse now and we had hoped for a more gratifying welcome for her to this new place. We were hoping for a reassurance for her that she'd done the right thing in making the move. Good parts: Staff on hand reacted well when we asked for help. Front desk support provided contact with Brightstar and the medic-alert pendant, which also was not ready prior to her arrival. However, I did have to go to the front desk to pick it up after it was promised to be delivered to us. The maintenance engineer came to the apartment to explain to us about the noise to the air handler (it is just noisy) but is getting the head of engineering involved. We're hopeful it will get resolved, but as it is now, it is VERY noisy. When we asked staff for the hours of restaurant operation, we didn't get a correct answer until we went to the restaurant. If we had gone as late as we were told it was open, we would have missed dinner altogether. Recommendations: Provide printouts of activities, meals, TIMES for the meals, locations (she is old and very forgetful) and a resident-ambassador at a minimum that isn't going to cost her $ just to find the restaurant to eat. A welcome basket of flowers or other type of greeting basket would have been very nice, along with these items, and a map of the facility (one more time).
---
Caring453743
October 01, 2011
I am a friend or relative of a resident
Donna A. is a gem. My mother-in-law has not moved in yet but Donna kept us aware of upcoming vacancies that met our special needs. The apartment was being vacated today and we can't wait to get our loved one moved from another senior residence next week. We had fun attending the Mexican Fiesta and enjoyed our visit to your well-staffed dining room and cafe.
---
Debbie Bermudez
August 03, 2011
I visited this facility
Chris Ridge is on 19th Avenue, which is a central location, but in a high crime district. This might be a concern for some residents, since there are no secured gates. The overall appearance of the building is not impressive; nothing is new or interesting about it. The living units are old and not well maintained; there have been several broken pipes and holes in the wall, causing floods in apartments. Most units are small. A few apartments have been reserved for low-income residents, which is nice. In the residential apartments, which house those in independent living to assisted living, there is an RN available; people get different levels of care in 15-minute increments""based on time rather than type of help. There is a pool with lift and physical therapy is offered. And scheduled activities include outings to casinos and grocery shopping. There is a bistro and dining room where the food is adequate, but of average quality. Residents complain it is not appetizing and is always cold. The independent living and assisted living sections are fairly new""and are nice and clean. The staff makes an effort to keep people functioning at as high a level as possible, which is difficult since residents are not divided according to their levels of ability. Most staffers are hard-working and attentive to the residents' needs. Their attitudes seem good about some things""especially OSHA compliance and handwashing. But there is a different situation in the nursing home part of the facility, where the care is subpar. Some residents complain that staff there is inattentive. Call bells are not always accessible to those in need; pressure sores are common and not properly cared for. Chris Ridge is less expensive than other facilities in the area: $1,200 a month for one-bedroom in independent living. In assisted living, the cost goes up depending on the care provided, which is billed by each visit and type of task or assistance needed. The reviewer, Debbie Bermudez, has spent 32 years in various aspects of longterm care. She is currently in private duty homecare.
---
---
The Palazzo is an assisted living facility in Phoenix, AZ that offers residents independent living options and daily support services. Contact The Palazzo for more details on housing, services, and rates.
Request Info
Get full access to reviews, cost information, and amenities