Aegis of Issaquah
780 Northwest Juniper Street, Issaquah, WA, 98027
Talk to a Family Advisor: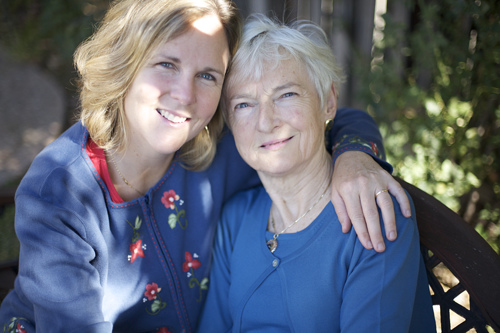 Top nearby Assisted Living Facilities
Reviews of Aegis of Issaquah
---
Arthur272733
May 06, 2017
I visited this facility
I visited Aegis, and it's like a resort. It's very clean and orderly. The rooms were quite small, but very nice. The people were very proactive, very nice, and very helpful. They seemed to have nice service and facilities.
Provider Response
Arthur, we are so pleased you enjoyed your visit to Aegis of Issaquah. If you have any additional questions please feel free to connect with Brenda or Elizabeth. Have a great day!
---
pepaniza
March 02, 2017
I am a friend or relative of a current/past resident
We were looking for a place for my mother who has beginning stages of dementia. First, as upsetting as it is to have my mom dealing with this disease and of course my dad being worried about her, etc. finding the "right" place has been a pretty scary experience. We chose this community for what seemed to us to be a very loving environment and also the outside spaces. Most of the other places we went to had very limited outside spaces for residents in a secure memory care area. My mom loves the outdoors. She was a master gardener and worked outside constantly. So far we are thrilled with our experience.
Provider Response
Thank you very much for sharing these comments, Pepaniza. We are honored that you chose us to care for your mother.
---
formeraegisresident
February 11, 2015
I am a friend or relative of resident
My experience with Aegis did not end well. I had my mom there for about three years in their Issaquah facility. On the plus side the actual caregivers themselves were very dedicated and really did their very best to help make my mom's time there pleasant. There are lots of activities and the place sure looks good from the outside. One of the challenges of working with this facility is their somewhat complicated fee basis. They have a system of care points and rates and rent points and rates with monthly invoicing that makes it difficult to really understand what you are being charged and why. While in the beginning the monthly charges were quite stable, all of a sudden they quite unexpectedly and without an actual change in my mom's care needs just decided to up and double our monthly cost. In questioning them, we were told that there was an accounting error and we should have paid more the whole time! After some back and forth we realized that we needed to move her out since we couldn't pay this extreme rate increase and there was very little sympathy (read none) as to the impact moving a 90 year old woman that had always been a good resident and customer (we always paid on time and did everything we were ever asked). So know going in that there are costs variables and as we were told the company has targets to hit in terms of what each bed/room/ resident needs to generate in terms of revenue and if you or your loved one ain't cutting it, they will raise you fee to whatever they feel it needs to be. Beyond the money, I will also comment on a couple of other aspects that weighed on our decision to move out. We felt the quality of the facility slipped quite a bit over the time we were there. While the caregivers really do their best, we came to see just how thin they were spread (especially off hours) and always managed to 'efficiency' meaning keep moving. I also found myself often doing routine maintenance- unplugging the toilet, changing lightbulbs, fixing window cranks, etc. after just being tired of asking for them to be fixed you just do it yourself. In interacting with the population there and coming to better understand what as and wasn't being done, we also started to really question the quality of time and care my mom was receiving- residents were often just 'parked' in front of the TV or other situations. We ended up moving her to family home and it is such a better environment I wish we had done it sooner.
---
Caring89830350
July 20, 2014
I am a friend or relative of a resident
My mom right now is at Aegis of Issaquah - Aegis Living. She's been there for two months now in their memory care facility. The facility is nice, and her room is not too big nor too small. Their dining area is very nice, clean, and open. The food is adequate. It's not fancy, but it's good, basic food. There seems to be a decent variety in terms of what they eat. It's palatable for their palate. It is institutional food, but I think they do a pretty good job out of it. For the most part, the staff are quite good, but I don't think they have enough staff at this time.
---
Lilee
June 11, 2014
I am a friend or relative of resident
My mother is a resident in the hospice unit. The care, kindness and encouragement she receives from the staff is exemplary. The staff is very responsive to our needs and hers which makes this difficult time in our lives bearable. My family thanks the staff for taking such loving care of my mother. Their job is not easy but because of their dedication we are thankful that she is there.
---
Family 8
December 28, 2013
I am a friend or relative of resident
My parents have been living at Aegis for several months. The facility and the grounds are well maintained. The social and recreational programming is supposed to be geared towards individual interests, but my parents' interests have not yet been addressed. Encouragement to participate seems to be minimal. I visit regularly. When I visit unexpectedly, I always find my parents in their room regardless of day or time. My mother is usually sleeping. The staff members are all very friendly. They have good intentions, but there is quite a communication disconnect between the management and the care staff. I quite often have to remind the care staff of my parents particular care needs. The care staff circulates through the cottages so it is quite difficult for a resident to establish a routine, familiarity with care staff and most importantly, trust. The food is of good quality, but not at the culinary level as exampled on the Aegis website. To date, the real daily living situation for my parents does not measure up to the Aegis marketing pitch given during the tour and initial interviews.
---
caring06201
June 26, 2013
I visited this facility
I visited Aegis of Issaquah and the staff are very kind. The staff are fairly conscientious about making potential new comers feel welcome. They are very attentive and good as far as taking care of the families too. The only drawback is that they don't offer Medicare. The rooms are really small and they have cottages which is a different concept. They had very nice grounds for people that want to walk and it's in a very nice part of the town. It's a safe and really walk-friendly place. Their food is excellent. They have an excellent chef. The place is very well maintained, clean, and beautiful. They have a big common room where they do activities; it's like there was a party day almost every day. It was very social for those that were up for it. There were all sorts for different things for people to do every day.
---
Susan34
April 17, 2013
I visited this facility
Aegis Living is very clean, the food is good, and so is the staff. Their cottage concept is geared towards my mother's needs in terms of dementia. Mother has stayed there for rested care before and she liked it, so that kind of influenced our decision. I liked their very pleasant grounds and the windows in their units look out into wide areas and bird feeders; not a parking lot, a freeway, or building. They have a fitness, mind, and craft activities as well as Bible discussion groups, which I suppose my mother will enjoy. They take outings or a ride to the community to visit different things. What I liked best about this community was that they seem to have excellent rapport with all of their residents and you could see on their faces that they really liked the people who were taking care of them. However, the last time she was there, I got upset because they called me at 3 o' clock in the morning, and they told me that her prescriptions weren't right. I was in Europe at that time and there was really nothing I could do. I just thought there were some inconsistencies between their weekend and weekday people.
---
---
Step onto our lovely grounds and marvel at our seven thoughtfully-designed cottages. You'll find exceptional Assisted Living services and dedicated care for those with Alzheimer's or other dementia. Surrounded by walking paths, courtyards and gardens, our cottages feel like charming country homes. But what truly makes our retirement community special are the friends and neighbors that live here and the compassionate, caring staff who anticipate your every need. Located just one mile south of I-90, we are close to shopping at Gilman Village, delicious restaurants, and state-of-the-art medical facilities.

Visit Aegis of Issaquah today and take a tour of our Aegis of Issaquah assisted living and memory care retirement community.
Location of Aegis of Issaquah
---
Request Info
Get full access to reviews, cost information, and amenities