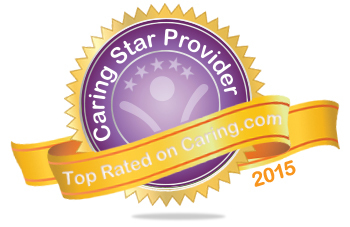 All Rights Reserved
Whether you're in the process of searching for a quality community for a loved one, or know someone else who's looking, we've compiled a list of stand-out communities throughout the nation that have received the highest praise from the Caring.com community.
The senior care reviews on Caring.com have revealed America's best assisted living and Alzheimer's care communities. Families, seniors, and eldercare experts praise more than 800 Caring Stars of 2015 in 43 states. We congratulate them all.
We hope you'll find the following list to be a helpful resource for your search for quality senior living in 2015, and will also read reviews in our Assisted Living Directory.
Best Senior Living Alabama -- 5 Caring Stars of 2015
Baldwin County
Jefferson County
Danberry at Inverness
Galleria Woods
Madison County
Marion County
Country Place Senior Living of Hamilton
Best Senior Living Arizona -- 26 Caring Stars of 2015
Maricopa County
Atria Chandler Villas
Bella Vista Senior Living
Brookdale Chandler Ray Road
Brookdale Chandler Regional
Brookdale Heritage Palmeras
Brookdale North Scottsdale
Brookdale Peoria
Brookdale Sun City West Sandridge
Brookdale Tempe
Citadel Assisted Living
Courtyard Towers
Fountain View
Fellowship Square-Mesa
Solterra Senior Living
Sunrise of Gilbert
The Gardens of Scottsdale
The Village at Ocotillo
The Woodmark at Sun City
Thunderbird Senior Living
Pima County
Atria Campana Del Rio
Broadway Proper
Friendship Villas at La Cholla
Sterling House on East Speedway
The Fountains at La Cholla
The Garnet of Casa Grande
Yuma County
Best Senior Living Arkansas -- 2 Caring Stars of 2015
Pulaski County
Elmcroft of Mountain Home
Baxter County
Emeritus at Chenal Heights
Best Senior Living California -- 115 Caring Stars of 2015
Alameda County
Casa Sandoval
Emeritus at Atherton Court
Emeritus at Fremont
Contra Costa County
Emeritus at Barrington Court
Montecito
Pinole Senior Village
Sunrise of Danville
The Kensington
Tiffany Court
Vintage Senior Living at The Kensington - Walnut Creek
El Dorado County
Kern County
Emeritus at Bakersfield
Glenwood Gardens
King County
Los Angeles County
Atria Covina
Atria Rancho Park
Belmont Village Burbank
Belmont Village Rancho Palos Verdes
Brookdale San Dimas
Emeritus at Casa Glendale
Emeritus at Casa Whittier
Emeritus at Chateau Whittier
Emeritus at Chatsworth
Emeritus at Northridge
Emeritus at Tarzana
Emeritus at Whittier
Hollenbeck Palms
Kingsley Manor
Pacifica Senior Living Northridge
Sunrise at Sterling Canyon
The Gardens of Santa Monica
Vintage Senior Living at California Mission Inn - Rosemead
Merced County
Orange County
Emeritus at Brea
Emeritus at Brookhurst
Emeritus at Garden Manor
Emeritus at San Juan Capistrano
Freedom Village
Inn at the Park
Kirkwood Orange
Nohl Ranch
Silverado Newport Mesa
Villa Rosa Specializing In Memory Care
Villa Valencia
Vivante on the Coast
Westminster Terrace Assisted Living Community
Placer County
Emeritus at Emerald Hills
Oakmont of Roseville
The Terraces of Roseville
Riverside County
Atria Hacienda
Atria Palm Desert
Atria Vintage Hills
Chancellor Place of Murrieta
Emeritus at Rancho Mirage
Emeritus at Villa De Anza
Mirage Inn
Mission Hills at Rancho Mirage
Sunrise at Canyon Crest
The Cherry Hills Club
Sacramento County
Atria Carmichael Oaks
Atria El Camino Gardens
Regency Place
The WaterLeaf At Land Park
San Bernadino County
Atria Del Rey
Emeritus at Loma Linda
Mission Commons
San Diego County
Atria Collwood
Belmont Village Sabre Springs
Brookdale Place of San Marcos
Coronado Retirement Village
Cypress Court
Emeritus at Carlsbad
Emeritus at Carmel Valley
Fredericka Manor
La Costa Glen Carlsbad
Las Villas Del Norte
Paradise Village
Rolling Hills Ranch
Silver Oak Assisted Living I, II, & III
The Meridian at Lake San Marcos
Vista Village Senior Living
Wesley Palms
San Francisco County
Vintage Senior Living at Vintage Golden Gate - San Francisco
San Joaquin County
Atria Bayside Landing
Chancellor Place of Lodi
Emeritus at Carson Oaks
Emeritus at Heritage Place
Somerford Place of Stockton
San Luis Obispo County
Manse on the Marsh
The Villages of San Luis Obispo
San Mateo County
Peninsula Del Rey
Sunrise of San Mateo
Santa Clara County
Atria Chateau Gardens
Atria Sunnyvale
Atria Willow Glen
Carlton Plaza of San Jose
Merrill Gardens at Campbell
Sunny View Retirement Community
Terraces Of Los Gatos
Santa Cruz County
Solano County
Courtside Cottages of Vacaville
Emeritus at Rancho Solano
Sonoma County
Brookdale Place at Chanate
Chancellor Place of Windsor
Las Palmas
Ventura County
AlmaVia of Camarillo
Atria Las Posas
Fillmore Country Club
Vintage Senior Living at Vintage Simi Hills
Best Senior Living Colorado -- 16 Caring Stars of 2015
Adams County
Keystone Place at Legacy Ridge
Northglenn Heights Assisted Living Community
Sunrise of Westminster
Arapahoe County
St Andrews Village
The Inn at Greenwood Village
Denver County
Brookdale Mountain View
Brookdale University Park
The Argyle
El Paso County
Brookdale Bear Creek
Brookdale Broadmoor
Constant Care of Colorado Springs
Liberty Heights
New Day Cottages
Jefferson County
Weld County
Bridge Assisted Living At Life Care Center Of Greeley
The Residence at Timber Pines
Best Senior Living Connecticut -- 13 Caring Stars of 2015
Fairfield County
Brookdale Place of Wilton
Maplewood at Strawberry Hill
The Village at Brookfield Common
Hartford County
Atria Hamilton Heights
River Ridge at Avon
Suffield by the River
Litchfield County
Brandywine Assisted Living at Litchfield
Middlesex County
The Village at South Farms
New Haven County
Carriage Green at Milford
The Village at East Farms
The Village at Kensington Place
New London County
Academy Point at Mystic
Atria Crossroads Place
Best Senior Living Delaware -- 6 Caring Stars of 2015
New Castle County
Brookdale White Chapel
Foulk Manor North
Lodge Lane Assisted Living
Sunrise of Wilmington
Sussex County
Brandywine Senior Living At Fenwick Island
Brandywine Senior Living At Seaside Pointe
Best Senior Living Florida -- 96 Caring Stars of 2015
Brevard County
Bethesda on Turkey Creek
Century Oaks
>Courtenay Oaks
Sterling House of West Melbourne II
The Brennity at Melbourne
Broward County
Aston Gardens at Parkland Commons
Five Star Premier Residences of Plantation
Homewood at Coconut Creek
John Knox Village Of Florida, Inc.
Park Summit
Presidential Place
The Horizon Club
Charlotte County
Lexington Manor at Port Charlotte
Sterling House of Englewood
Village on the Isle
Citrus County
Collier County
Aston Gardens at Pelican Marsh
Barrington Terrace Of Naples
Emeritus at Naples
Lely Palms Retirement Community
Duval County
Brookdale Atrium Way
Brookdale Crown Point
Brookdale Southside
The Windsor at Ortega
Escambia County
Homestead Village Retirement Community
Hernando County
Hillsborough County
Amalia Gardens ALF
Aston Gardens At Tampa Bay
Azalea Oaks Place
Brighton Gardens of Tampa
Brookdale Bayshore
Coventry Assisted Living
Emeritus at Brandon
Grace House of Tampa
Homewood at Freedom Plaza
Ramon Chang Adult Family Care Home, LLC
Indian River County
Horizon Bay - Vero Beach
Isles of Vero Beach
Lake County
Brookdale Lake Tavares
Brookdale Tavares
Osprey Lodge
Lee County
Barrington Terrace of Ft Myers
Discovery Village At The Forum
Renaissance at The Terraces
Sterling House of Fort Myers
Leon County
Broadview Assisted Living at Tallahassee
Manatee County
Freedom Village Bradenton
InspiredLiving at Hidden Lakes
Marion County
Hampton Manor at Deerwood
Martin County
Miami-Dade County
Okaloosa County
Belvedere Commons of Fort Walton Beach
Wellington Place of Ft. Walton Beach
Orange County
Grand Palms Assisted Living And Memory Care
Wellsprings Residence
Osceola County
Palm Beach County
Atria at St. Joseph's
Atrium
Barrington Terrace at Boynton Beach
Pacifica Senior Living Palm Beach
Stratford Court of Boca Pointe
Pasco County
Atria Baypoint Village
Atria Windsor Woods
Pinellas County
Bristol Court Assisted Living Facility
Brookdale Bay Pines
Brookdale Pinecrest
Emeritus at Beckett Lake
Freedom Square
Grand Villa of Largo
Heron House Indian Rocks
Horizon Bay - Clearwater
Arbor Oaks at Tyrone
Polk County
Arbor Oaks at Lakeland Hills
Savannah Court of Lake Wales
Saint Lucie County
Brennity at Tradition
Horizon Bay - Port St. Lucie
The Lynmoore at Lawnwood
Santa Rosa County
Sarasota County
Aston Gardens At Pelican Pointe
Heron Club
Savannah Grand of Sarasota
Village on the Isle
Seminole County
Atria at Lake Forest
Brookdale Island Lake
Brookdale Longwood
Horizon Bay Lake Orienta
Savannah Court Of Oviedo I
Spring Hills Lake Mary
Sumter County
Freedom Pointe at The Villages
Volusia County
Countryside Lakes
Horizon Bay Orange City
Monastery Oaks Assisted Living Residence
Ormond in the Pines
Summerhaven Assisted Living
Best Senior Living Georgia -- 23 Caring Stars of 2015
Bartow County
Carroll County
Chatham County
Oxton Court of Savannah
Savannah Commons
Cherokee County
Cameron Hall - Canton
Emeritus at Riverstone
Emeritus at Woodstock Estates
Clayton County
Cobb County
Atria Mableton
Heritage of Brookstone
Peregrine's Landing at Peachtree Creek
Sterling Estates Senior Living Community
Fayette County
Azalea Estates of Fayetteville
Somerby of Peachtree City
Fulton County
Bickford of Alpharetta
Elmcroft of Roswell
Emeritus at Sandy Springs
Freedom Pointe Roswell
Sunrise of Johns Creek
Gwinnett County
Emeritus at Courtyard Gardens
Delmar Gardens of Gwinett
Hall County
Country Heritage Personal Care Home
Rockdale County
Best Senior Living Hawaii -- 1 Caring Star of 2015
Honolulu County
Hawaii Kai
Best Senior Living Idaho -- 2 Caring Stars of 2015
Ada County
Overland Court Senior Living and Memory Care
Booneville County
Best Senior Living Illinois -- 30 Caring Stars of 2015
Cook County
Autumn Green at Midway Village
Autumn Green at Wright Campus
Belmont Village Oak Park
Brookdale Hoffman Estates
Brookdale Lake View
Brookdale Prospect Heights
Central Baptist Village
Church Creek
Harbor House Memory Care
Sunrise of Park Ridge
Sunrise of Wilmette
The Moorings of Arlington Heights
Victory Centre of River Oaks
Waterford Estates Senior Living
DuPage County
Brookdale Burr Ridge
Brookdale Glen Ellyn
Jackson County
Kane County
Arden Courts of Geneva
Autumn Leaves of St. Charles
GreenFields of Geneva
Lake County
Brookdale Hawthorn Lakes
Brookdale Vernon Hills
Paradise Park Assisted Living & Memory Care
Prairieview at the Garlands
Madison County
Cedarhurst of Collinsville
McHenry County
Sunrise of Crystal Lake
The Fountains at Crystal Lake
Three Oaks Assisted Living
Will County
HarborChase of Plainfield
Willow Falls Senior Living Community
Best Senior Living Indiana -- 15 Caring Stars of 2015
Bartholomew County
Hamilton County
Allisonville Meadows Assisted Living
Clare Bridge of Carmel
La Porte County
Brentwood at LaPorte
Sterling House of Michigan City
Lake County
Marion County
Brookdale Place at Willow Lake
Monroe County
Sterling House of Bloomington
Morgan County
Porter County
Rittenhouse Senior Living of Portage
Saint Joseph County
The Hearth at Juday Creek
Tippecanoe County
Feels Like Home, LLC
Rosewalk Commons and Garden Homes
Wells County
River Terrace Estates (Assisted Living)
River Terrace Estates (Memory Care)
Best Senior Living Iowa -- 2 Caring Stars of 2015
Polk County
Bickford of Urbandale
Woodlands Creek
Best Senior Living Kansas -- 2 Caring Stars of 2015
Cook County
Brookdale Overland Park Glenwood
Johnson County
Best Senior Living Kentucky -- 6 Caring Stars of 2015
Fayette County
The Lantern at Morning Pointe of Lexington
Franklin County
Morning Pointe of Frankfort
Jefferson County
Horizon Bay - Louisville
The Forum at Brookside
Madison County
Morning Pointe of Richmond
Oldham County
Best Senior Living Louisiana -- 6 Caring Stars of 2015
Ascension Parish
Azalea Estates of Gonzales
Caddo Parish
Azalea Estates of Shreveport
East Baton Rouge Parish
Ouachita Parish
Rapides Parish
Saint Tammary Parish
Azalea Estates of Slidell
Best Senior Living Maine -- 2 Caring Stars of 2015
Kennebec County
Woodlands Assisted Living of Hallowell
York County
Best Senior Living Maryland -- 16 Caring Stars of 2015
Anne Arundel County
Baltimore County
Charlestown
The Atrium Village
Carroll County
Frederick County
Howard County
Brighton Gardens of Columbia
Harmony Hall
Heartlands at Ellicott City
Montgomery County
Arden Courts of Kensington
Bedford Court
Emeritus at Potomac
Five Star Premier Residences of Chevy Chase
Kensington Park Retirement Community - The Groves
Sunrise at Montgomery Village
Sunrise of Silver Spring
Prince Georges County
The Residence on Greenbelt
Best Senior Living Massachusetts -- 21 Caring Stars of 2015
Berkshire County
EPOCH Assisted Living at Melbourne
Bristol County
Atria Fairhaven
Emeritus at Dartmouth Village
EPOCH Assisted Living of Norton
The Village at Willow Crossings
Essex County
Atria Marland Place
Brooksby Village
Putnam Farm at Danvers
Sunrise of Lynnfield
Hampden County
Middlesex County
Bridges by EPOCH at Westford
Chelmsford Crossings
Emeritus at Meadow Lodge
Golden Pond Assisted Living
Heritage at Framingham
Sunrise of Wayland
Norfolk County
Plymouth County
Worchester County
Dodge Park Rest Home
Heywood Wakefield Commons
Shrewsbury Crossings
Best Senior Living Michigan -- 19 Caring Stars of 2015
Kent County
Macomb County
American House Sterling Heights Senior Living
Atria Shorehaven
Shelby Crossing Health Campus
Wynwood of Utica
Oakland County
Chester Street Residence
Grand Court Farmington Hills
Heritage of Southfield
Wynwood of Grand Blanc
Sunrise of Troy
Ottawa County
Robbinswood Assisted Living
Saginaw County
Independence Village of Frankenmuth
Bavarian Comfort Care
New Hope Valley Assisted Living Home
Washtenaw County
American House Carpenter Senior Living
Sterling House of Davison
Wayne County
American House Riverview Senior Living
Henry Ford Village Inc.
Houston Special Needs Center
Best Senior Living Minnesota -- 14 Caring Stars of 2015
Anoka County
Arbor Oaks of Andover
Blaine White Pine Senior Living
The Landmark of Fridley
Benton County
Good Shepherd Community -- Sauk Rapids
Sterling House of Sauk Rapids
Dakota County
Ecumen Seasons at Apple Valley
Hennepin County
Edina Park Plaza
Emeritus at Champlin Shores
Sunrise of Edina
The Pines
Ramsey County
Cerenity Senior Care - Humboldt
Ecumen Lakeview Commons
Sunrise of Roseville
Sherburne County
Shepherd of Grace Senior Community - Becker
Best Senior Living Mississippi -- 1 Caring Star of 2015
Hinds County
Best Senior Living Missouri -- 3 Caring Stars of 2015
Cass County
Saint Louis County
Provision Living at St. Louis Hills
Westview at Ellisville Assisted Living
Best Senior Living Nevada -- 11 Caring Stars 2015
Clark County
Atria Seville
Atria Sunlake
Atria Sutton
Pacifica Senior Living - Regency
Pacifica Senior Living San Martin
Prestige Assisted Living at Henderson
Prestige Senior Living at Mira Loma
Siena Hills
Sunrise of Henderson
Washoe County
Atria Summit Ridge
Five Star Premier Residences of Reno
Best Senior Living New Hampshire -- 2 Caring Stars 2015
Rockingham County
Strafford County
Best Senior Living New Jersey -- 32 Caring Stars 2015
Bergen County
Brandywine Senior Living at Brandall Estates
Somers Place
Brighton Gardens of Saddle River
Five Star Premier Residences of Teaneck
Sunrise of Edgewater
Sunrise of Paramus
Sunrise of Woodcliff Lake
The Bristal Assisted Living at Woodcliff Lake
Camden County
Brandywine Senior Living at Voorhees
Brookdale Voorhees
Lions Gate
Essex County
Brighton Gardens of West Orange
Job Haines Home
The Cliffs At Eagle Rock
Gloucester County
Washington Township Senior Living
Mercer County
Brandywine Senior Living At Pennington
Middlesex County
Monmouth County
Brandywine Assisted Living at Governor's Crossing
Brandywine Assisted Living at the Sycamore
Brandywine Senior Living At Wall
Reflections at Colts Neck
Sunrise of Wall
Morris County
Brighton Gardens of Florham Park
Ocean County
Brandywine Assisted Living at the Gables
Passaic County
Emeritus at Wayne
Sunrise of Wayne
The Chelsea at Bald Eagle
Somerset County
Brandywine Assisted Living At Middlebrook Crossing
Brandywine Senior Living At Mountain Ridge
Emeritus at Hillsborough
The Chelsea At Warren
Union County
Best Senior Living New Mexico -- 7 Caring Stars 2015
Bernalillo County
Atria Vista Del Rio
Brookdale Place at Valencia
The Montebello on Academy
Chaves County
Sandoval County
Harmony Residential Care, Inc.
Life Spire Assisted Living - Rio Rancho, NM
Santa Fe County
Best Senior Living New York -- 35 Caring Stars 2015
Albany County
Atria Shaker
Emeritus at Colonie Manor
Broome County
Emeritus at Woodland Manor
Chautauqua County
Cortland County
Dutchess County
The Fountains at Millbrook
Erie County
Eden Heights
Eden Heights of West Seneca
Kings County
Sunrise at Sheepshead Bay
The Waterford on the Bay
Monroe County
Atria Penfield
Emeritus at Landing of Brockport
Sage Harbour at Baywinde
Nassau County
Sunrise of East Meadow
The Bristal Assisted Living at Lynbrook
he Bristal Assisted Living at North Hills
The Bristal Assisted Living at North Woodmere
The Bristal Assisted Living at Westbury
The Regency at Glen Cove
New York County
Onondaga County
Emeritus at West Side Manor
Park Terrace at Radisson
Orange County
Promenade at Tuxedo Place
Queens County
Atria Kew Gardens
Brandywine Assisted Living at The Savoy
Schnectady County
Clare Bridge of Niskayuna
Suffolk County
Maryville Adult Home, Inc.
Sunrise of Dix Hills
Sunrise of Holbrook
Sunrise of West Babylon
The Arbors At Islandia East
The Arbors Hauppauge
The Bristal Assisted Living at East Northport
The Bristal at Massapequa Assisted Living
The Bristal at Sayville
Best Senior Living North Carolina -- 22 Caring Stars 2015
Alamance County
Burlington Manor
Home Place of Burlington
Warren Care Services
Buncombe County
Clare Bridge of Asheville
Cabarrus County
Craven County
Courtyards at Berne Village
Durham County
Forsyth County
Brighton Gardens of Winston-Salem
Homestead Hills
Gaston County
Guilford County
Johnston County
Carolina House of Smithfield
Mecklenburg County
Brookdale South Charlotte
Moore County
Carolina House of Pinehurst
Orange County
Carolina House of Chapel Hill
Livewell Assisted Living & Memory Care
Pasquotank County
Carolina House of Elizabeth City
Rowaan County
Carillon Assisted Living of Salisbury
Union County
Brookdale Monroe Square
Brookdale Union Park
Flesher's Fairview Health & Retirement Center
Best Senior Living Ohio -- 22 Caring Stars 2015
Cuyahoga County
Crystal Waters Retirement Community
Westlake Village
Franklin County
Emeritus at Chestnut Hill
Emeritus at Pinnacle
Sunrise of Gahanna
Hamilton County
Atria Northgate Park
Evergreen Retirement Community
Maple Knoll Village - Beecher Place
Renaissance West at North Bend Crossing
The Kenwood by Senior Star
Lake County
Licking County
Mahoning County
Montgomery County
Elmcroft of Washington Township
Sterling House of Englewood
Richland County
Sterling House of Mansfield
Stark County
Sterling House of Canton
The Landing of Canton
Summit County
Union County
Emeritus at Halcyon Village
Warren County
Best Senior Living Oklahoma -- 6 Caring Stars 2015
Cleveland County
Jackson County
Tamarack Assisted Living Center
Oklahoma County
Bradford Village
Copper Lake Estates
Osage County
Oklahoma Methodist Manor Inc
The Parke Assisted Living
Best Senior Living Oregon -- 6 Caring Stars 2015
Clackamas County
Brookdale Sellwood
Courtyard at Mt. Tabor
Lane County
Emeritus at Alpine Springs
Deschutes County
Emeritus at Cougar Springs
Marion County
Clatsop County
Best Senior Living Pennsylvania -- 27 Caring Stars 2015
Allegheny County
Concordia at Ridgewood Place
Harbour Senior Living of Monroeville
Harbour Senior Living of South Hills
Sunrise of Upper St. Clair
The Devonshire of Mount Lebanon
Berks County
Bucks County
Sunrise of Lower Makefield
Centre County
Chester County
Bellingham Retirement Community
Brandywine Senior Living At Longwood
Delaware County
Brandywine Assisted Living at Haverford Estates
Maris Grove
Residences At Chestnut Ridge
Rose Tree Place
The Residence at Glen Riddle
Lehigh County
The Village at Willow Lane
Woodland Terrace at the Oaks
Luzerne County
Fritzingertown Senior Living Community
Providence Place of Hazleton
Montgomery County
Brandywine Assisted Living at Senior Suites
Sunrise of Blue Bell
The Birches at Arbour Square
The Solana Horsham
Northampton County
Country Meadows of Bethlehem
Philadelphia County
Arbor Terrace at Chestnut Hill
Atria Center City
Deer Meadows Retirement Community
Best Senior Living Rhode Island -- 5 Caring Stars 2015
Kent County
Greenwich Farms at Warwick
West Bay Retirement Living
Providence County
Pocasset Bay Retirement Living
The Village at Waterman Lake
Washington County
Best Senior Living South Carolina -- 10 Caring Stars 2015
Charleston County
Somerby of Mount Pleasant
Summit Place of Daniel Island
Greenville County
Horry County
Anderson Oaks
Emeritus at Conway Place
Lexington County
Emeritus at Lexington Gardens
Richland County
Sterling House on Parklane
The Haven in the Summit
Sumter County
York County
Best Senior Living South Dakota -- 1 Caring Star 2015
Minnehaha County
Trail Ridge Senior Living
Best Senior Living Tennessee -- 23 Caring Stars 2015
Anderson County
Emeritus at Oak Ridge
Greenfield of Oak Ridge
Morning Pointe of Clinton
Blount County
Sterling House of Maryville
Bradley County
Morningside of Cleveland
Wellington Place of Cleveland
Davidson County
Homewood at Brookmont Terrace
Hamilton County
East Ridge Residence
Morning Pointe of Hixson
The Lantern at Morning Pointe of Collegedale
Wellington Place of Hixson
Knox County
Atria Weston Place
Elmcroft of Halls
Elmcroft of West Knoxville
Mcminn County
Shelby County
Belmont Village Memphis
Elmcroft of Bartlett
Greenfield at Lenox Park
Southerland Place - Germantown
The Pointe At Kirby Gate
The Solana at Germantown
Sullivan County
Washington County
Broadmore Senior Living at Johnson City
Best Senior Living Texas -- 69 Caring Stars 2015
Bell County
Bexar County
Blue Skies of Texas
Brookdale Medical Center Whitby
Franklin Park Stone Oak
Pipestone Place Assisted Living
Seasons Alzheimer's & Assisted Care
The Laurels & The Haven in Stone Oak
Brazoria County
Caldwell County
Golden Age Home Assisted Living
Collin County
Brookdale Stonebridge Ranch
DaySpring Assisted Living
Mustang Creek Estates Residential Assisted Living
Orchard Park of McKinney
Sunrise of Plano
Dallas County
Appletree Court Assisted Living
Brookdale Club Hill
Denton County
Sunrise of Frisco
The Lodge on Preston Ridge
El Paso County
Ellis County
Brookdale Ennis
Brookdale Waxahachie
Fort Bend County
Atria Sugar Land
Greatwood at Sugar Land
Silverado Sugar Land
The Hampton at Meadows Place
Harris County
Atria Kingwood
Atria Westchase
Belmont Village West University
Brookdale Cypress Station
Brookdale Kingwood
Brookdale Shadowlake
Brookdale The Woodlands
Comfort Senior Care Home
Elmcroft of Braeswood
Elmcroft of Cy-Fair
Emeritus at Kingwood
Parkway Place
Sunrise of Cinco Ranch
The Forum at the Woodlands
The Solana at Vintage Park
Hood County
Jefferson County
Kerr County
Brookdale Guadalupe River Plaza
Lamar County
Lubbock County
Emeritus at Elmbrook Estates
Montgomery County
Village Green Alzheimer's Care Home
Nueces County
Homewood Residence at Corpus Christi
Parker County
Potter County
Emeritus at Seville Estates
Smith County
Tarrant County
Atria Grapevine
Brookdale Lake Arlington
Brookdale Richland Hills
Brookdale Watauga
Elmcroft of Arlington
Legacy at Bear Creek
Tom Green County
Royal Estates of San Angelo
Travis County
Brookdale Westlake Hills
Horizon Bay Round Rock
Wichita County
Emeritus at Lakeridge Place
Williamson County
Brookdale Gaines Ranch
Brookdale North Austin
Sedro Trail Assisted Living & Memory Care
The Lodge at Rocky Hollow
Tiffin House
Wyoming Springs Assisted Living and Memory Care
Best Senior Living Utah -- 5 Caring Stars 2015
Davis County
Heritage Place Assisted Living
Salt Lake County
Golden Living Taylorsville
Legacy House of Taylorsville
Sunrise at Holladay
Best Senior Living Virginia -- 21 Caring Stars 2015
Arlington County
Paul Spring Assisted Living and Retirement Community
Sunrise of Alexandria
Fairfax County
Braddock Glen
Sunrise at Reston Town Center
Sunrise of Hunter Mill
Sunrise of McLean
Sunrise of Springfield
Tysons Woods Assisted Living
Fredericksburg City County
Chancellor's Village
HeartFields at Fredericksburg
Henrico County
James City County
Chambrel at Williamsburg
Dominion Village at Williamsburg
Morningside of Williamsburg
Pittsylvania County
Abingdon Place of Danville
Virginia Beach City County
Atlantic Shores
Atria Virginia Beach
Winchester City County
The Willows at Meadow Branch
Best Senior Living Washington -- 19 Caring Stars 2015
Benton County
Emeritus at Canyon Lakes Manor
Clallam County
Clark County
Brookdale Vancouver Orchards
Highgate at Vancouver
Jefferson County
King County
Aegis of Issaquah
Brookdale Bellevue
Brookdale Federal Way
Brookdale Foundation House
Emeritus at Steel Lake
Sunrise of Bellevue
Pierce County
Brookdale Puyallup
Merrill Gardens at Tacoma
Spring Ridge Assisted Living & Memory Care
The Lodge at Mallard's Landing
Snohomish County
Spokane County
Sullivan Park Assisted Living Community
Thurston County
Best Senior Living Wisconsin -- 12 Caring Stars 2015
Dane County
Avalon Assisted Living Community
Kenosha County
Brookdale Kenosha North
Brookdale Pleasant Prairie
Milwaukee County
Meadowmere & Mitchell Manor Oak Creek
Oak Park Place Wauwatosa Assisted Living
Outagamie County
Appleton Retirement Community
Emeritus at Fox River
Ozaukee County
Waukesha County
Winnebago County