Kindred Transitional Care and Rehabilitation - LakeMed
70 Normandy Drive, Painesville, OH, 44077
Talk to a Family Advisor: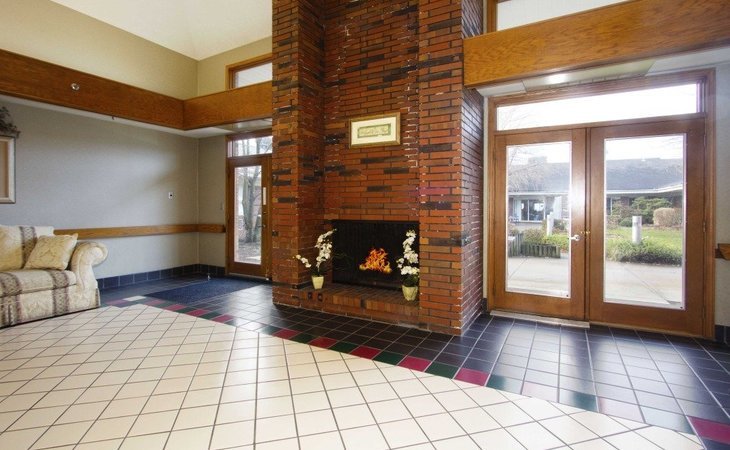 Reviews of Kindred Transitional Care and Rehabilitation - LakeMed
---
Avery Disatified spouse
April 20, 2017
I visited this facility
My husband was there and medicated him so bad with pain meds that he couldn't eat and was very incoherent. He had a rattling noise in chest and they didn't act upon it. He had pneumonia. He was not urinating or moving his bowls. That caused the bladder to swell and obstruct his stomach. Well he rounded up going to the hospital which they also found out that a cathe was put in him by someone at the facility incorrectly which even caused more problems. So we almost lost him. There were so many red flags that were not acted upon. I would please advise anyone not to send their loved ones there. They may lose them or come out worse than how they came in. WARNING!!!!!
Provider Response
I appreciate you sharing your concerns with us, we take them very seriously. I've passed along your review to our facility administration for follow up and I would like the opportunity to discuss your concerns directly. Our goal is to respond to you within 48 hours. Please send your contact information to experience@kindred.com Providing your contact information will help expedite our communication and protect your privacy. As an alternative, you may call our anonymous compliance hotline at 1-800-359-7412 to report your concerns. Thank you, Joy S, Manager, Kindred Healthcare
---
Thomas D
January 26, 2017
I am a friend or relative of a current/past resident
When my good friend was a patient here we had plenty of options when we toured other places. This building is not new, nor is it all Pvt rooms like other facilities we toured. But what made this place stand out was staff. It's smaller place and they treat people like your family. It was a warm welcoming and tour when we just stopped in with no appointment. Kimberly was very polite and knowledgeable. As we walked through trying to find something that shouted this is the place we came across a nurse named Chris he was on his knees in the hallway trying to console a patient. The fact he took the time to stop and get down to talk to the patient was a plus to us. Once the facility was picked we got to know the staff pretty well. His left hip healed great and will need the right soon. The nurses and cna's were always cheerful. One cna stands out in particular her name was Judy. No matter what the situation was outside his door when she was in his room she was always laughing and joking with him and made him feel like she had all the time in the world for him. Although we new she had alot of work to do and some of the days was alone on that wing she never once complained. While some rotten eggs we came across few very few most of the staff was always happy, smiling a friendly. A young lady Named Natasha got everything squared away as we had a few loop holes with pain medication when we arrived. She worked over past her shift to get a script from hospital for him and his medication. Another very friendly face always appeared ready to go an extra mile was a young lady named Nancy. Never anything but polite. Theapy Dept was top notch A+. His wife did his laundry no issues with that. I found out on his discharge date they have a cardiologist that comes to the facility. I myself have congestion heart failure so that was a plus if I ever need rehab I will be going here. Only downfall was time it took to get first dose of pain medication which the young lady explained why and the process. We thought it was like at the hospital but it's not. But the nurse got it all handle before she left that night.
Provider Response
We appreciate your thoughtful praise. It is our honor to provide quality care.
---
HappyMomMakesHappyDaughter
October 20, 2016
I am a friend or relative of a current/past resident
I'm not writing this for my mom to get any special attention so for that reason I will remain anonymous. Let's start from the time I walk through the door I am always greeted with a warm friendly smile from the young red headed receptionist who I regret to say I don't know her name. Then as I travel down the hall towards mom's room I'm almost always certain a cute little lady who goes around and around will smile and give me a quick hi or tell at me in a harmless yet somehow cute way as she makes her way around me. Then I pass by rooms and something made me get a little teary eyed. It was a nurse her name happens to be Brandy sitting at a bedside talking with a patient while holding her hand. Now it doesn't seem like much but the men and women in the health care don't get a lot of time to spend with each patient but Brandy always seems to find time to put a smile on her patients face. When mom arrived it was later in the day staff was busy running around getting dinner etc. Understandable I'm a grandmother of 5 little ones. But this one STNA walked in the room to introduce herself and she had blue hair and my first thought was where did I stick my mom. My mistake by judging a book by it's cover. That stnas name is Samantha. And she turned out to be an angel. She always looks in on mom and makes sure she is well taken care of which gives me a piece of mind when I'm away. Next is a young lady that came in early the next morning with a friendly smile and a introduction. Her name was Natasha she asked mom how her first night was, if the staff provided things that were needed, even had mom demonstrate how to use her call light mom laughed and said I can push the button honey. She didn't act rushed to get out of the room and took some time to ask mom stuff and make it personable which made us feel like we could trust in her. Then there is loud but in a good way bubbley Kathy she's always one to put a smile on someone's face. I could go on and on except I unfortunately don't know everyone's name. I have to give credit to all the staff that take care of our loved ones when we can't
---
Yankees2
June 29, 2016
I am/was a resident of this facility
I was there for rehab .. The rehab staff was great. The nurses helpful and friendly. The aids on the other hand I had issues with. First of all at times they were understaffed and worked 12 he shifts a time making they tired and unhappy which in turn resulted in not being cared for right away if needed. Such as sitting on the toilet which seemed like forever. But the staff was friendly for the most part. A few actually took the time to really get to know me. And my likes and dislikes. The food was just ok. If you love chicken you're good because they give it to you a few times a week. There are substitute foods you may pick from your weekly menu. They do offer fun activities everyday to break up the monotony of the day. I would recommend Kindred Lake Med for rehab or short stays but not sure if I could do residential care.
Provider Response
Hello, thank you for reaching out to let us know your experience has not been completely satisfying. I sent your review to the facility administration. If you would like to speak to someone at the facility more specifically about your concerns, please let me know and I will connect you to someone in administration. I can be reached at joy.sautter@kindred.com Thank you, Joy Sautter, Manager of Online Reputation Management, Kindred Healthcare
---
Ronjon
January 28, 2016
I am a friend or relative of resident
My mother is at kindred. What I've witness is they get to you when they can. Most of the aides don't care about the patient they care about the money. They make my mom wait to use bathroom. Their excuse is im busy right now. Its always something. I always get her ice cause when i go to see her she has none. You have to tell them over n over to place phone where she can reach it. It seems to b a problem cause they have to get it for her
---
Winningcircle
October 31, 2015
I am/was a resident of this facility
They provide wonderful care to my mother-in-law! The rooms are clean, and the food is good.
---
Umie
August 20, 2015
I am a friend or relative of resident
The appearance of Kindred is excellent in my opinion. Although, if I had to complain about anything it would be concerning some of the nursing staff. Most mornings I'd call for a update on my husbands condition and I was told by one of the RN's I DON'T on each question I asked. I also questioned if he was groomed for his upcoming appointment outside of Kindred the respond was" I don't know I didn't really look at him." Hummm ? I was under the impression it was all about the physical and mental take of each patient. Lastly, at first all of the administrative staff was courteous and towards the completion of his stay, I was made feel like I was a nuisance. But again not by all staff. If I must say let's start with social service ( I won't drop names but not all SS staff).
---
Amon
August 11, 2015
I visited this facility
Stayed a month here. I can't believe they haven't closed this place. I was given the wrong meds over 15 times , the service is terrible and place filthy. Stay AWAY!!!!!!!
---
maverickp
August 06, 2015
I am a friend or relative of resident
Nurses and Nurses assistants are Kind and considerate. Follow through and take special care of their patients and residents. Be careful of the management and directors, THEY LIE! to your face. If you go there ask, ask, ask, questions, get in writing, and follow up on everything. So you won't be sorry later like we were after several months of care with a Loved one.
---
nathomi
July 10, 2015
I am a friend or relative of resident
I have a family member currently staying at Kindred Transitional Care. I am always very pleased when I come for a visit...very clean, staff is always friendly, family member is very, very well taken care of. It really makes me happy knowing they are in good, caring and responsible hands!
---
Caring91197650
April 30, 2014
I am a friend or relative of a resident
To whom it may concern! I am visiting a long time friend at LakeHealth today. I am very happy to see that she is staying in clean, safe, and friendly environment. Some of the staff were coworkers of mine at a previous hospital I worked at. Thank you for delivering good care at a nice facility.
---
anoynomous
March 22, 2013
I visited this facility
This facility is awesome!!!! It's extremely clean, the care is great and the food is fantastic. if you need a facility, choose this one!! Everyone smiles all the time and will help you with whatever your needs are.
---
hole in one
July 30, 2011
I visited this facility
Intially, this place seemed very nice. However, looks can be deceiving. The staff was not caring for my relative correctly, he was not receiving his medication, the staff lied about the services they gave him and he became sick and was not treated for his illness, which turned into pnuemonia after I had to take him to the family doctor. I would not recommend this place.
---
backstroke
July 30, 2011
I visited this facility
This was a horrible place. My family member stayed for a week, the family took her out because her care was minimum at best. She was not given her meds correctly, if they gave her any, the staff lied that she received services, which she had not. I would not recommend this place for anyone.
---
From Kindred Transitional Care and Rehabilitation - LakeMed
---
We provide specialized short-term rehabilitation, bridging the gap between hospital and home, as well as long-term care in a safe, compassionate environment that fosters independence and dignity.
Features of Kindred Transitional Care and Rehabilitation - LakeMed
---
Medicare (ratings last updated: 06/16/17)
Health:
Overall:
Quality:
Staff:
Medicare Provider Number: 365713
Ownership Type:

For Profit Corporation

Date Certified:

05/01/2017
Location of Kindred Transitional Care and Rehabilitation - LakeMed
---
Request Info
Get full access to reviews, cost information, and amenities