3830 Mustang Road, Alvin, TX, 77511
Talk to a Family Advisor: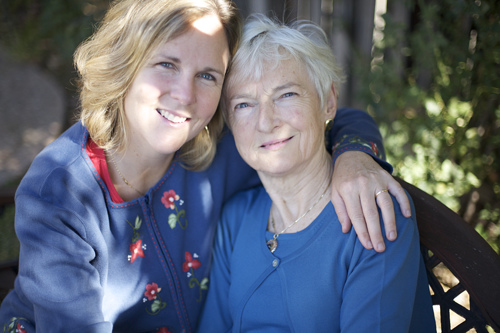 Top nearby Nursing Homes
Reviews of Laurel Court
---
Much Appreciation
March 01, 2017
I am/was a resident of this facility
This was my second visit to Laurel Court. What a difference! The management staff has changed (for the better) and the level of care is proof of that. Everyone I met was very helpful and professional. I was met my first morning by a nice lady. She asked how my admission process had been and if there was anything I needed. She had delivered a nice gift basket which made me feel welcome. She visited me twice a week for my entire stay, checking on my progress, Her name was Cathy. (I assumed she was from admissions). On my last day she brought me a going home gift and really made my experience great! Linda and Sondra also took the time to visit me and check on my progress. The entire staff was very professional and caring. Therapy saved me. They took it slow and easy until I could get to where I needed to be. Thank you Julie and Jeremy. Even the housekeeper on my hall was friendly and helped me feel at home. Hopefully I won't need your services again, but if I do, I would gladly recommend you.
---
Texasgirljenkins
January 26, 2017
I am/was a resident of this facility
This was my 2nd time to be a patient at Laurel Court. I was here back in February of 2016. I have to say my stay was night and day from last time. Everyone likes to complain so looking at facility reviews does not give you a true picture of a facility. I have been in several before Laurel Court. None are perfect and they all have problems. I will tell you it was a breath of fresh air when i met the DON "Linda" my very first morning at 6:30 am, yes I said 6:30am with a smile and asking how my admit went and how was the staff treating me. WOW. I dont think I even saw a DON my last visit. I saw her daily and when i did have a hiccup' she was very quick to resolve it and even made her Administrator Sondra aware who followed up immediately with me to see that the problem was resolved to my satisfaction. The staff was just as caring and attentive. I would recommend to anyone who wants to get rehab. The management truly leads by example and the staff really follows the lead. Strong clinical team. The staff really seemed to be happy to take care of me, I never felt like a problem. A real nice change. Happy to be home, but would come again if the need arose.
---
A satisfied customer
January 25, 2017
I am/was a resident of this facility
I was a resident at Laurel Court for rehab. I found the facility to be very nice. I was met by a wonderful young lady named Cathy who made me feel special. The DON and Administrator met me within 24 hours and I found them to be very available when I had a question or concern. The nursing staff was very attentive and answered my needs quickly. I read a lot of bad reviews and was very skeptical when I came. But I am very glad I did. Great Rehab, Great Nursing And great management team. Yeah Laurel Court.
---
Pamela W.
January 23, 2017
I am a friend or relative of a current/past resident
My mother came to the facility sick. The staff was on top of things but to be fair, the hospital released mom to early. Mom came into the facility at 7pm and the next day went back to hospital 8pm. All I can say it that they did stay with mom until she could be transported back to the hospital. Laurel Court made the right call to send mom back to the hospital.
---
Carol120969850
February 29, 2016
I am a friend or relative of a resident
My husband was at Laurel Court for five days. He was always alone in his room. Whenever I was there, we would not see anybody for hours. I took him home after five days because I was the one basically taking care of him there. It's a very nice facility but the food is not good at all. I have to go out and buy him food outside. Most of the staff were very nice but I was not happy with the way they took care of my husband. Most of time, when I get there in the morning, his urine bag has not been checked and he was wet. They don't have enough staff. The room was okay. They have a carpet in the room and I don't find that sanitary for a nursing home because they could not sanitize the floor daily. They have a list of various activities at the facility.
---
old fat fella
January 14, 2016
I am/was a resident of this facility
14 Jan 16 - Folded, hard, untoasted or very lightly grilled flour tortilla with a slight wedge of partially melted yellow cheese inside = Quesadilla! (FAIL!) Scoop a bit of mediocre very mild salsa from a jar or can, put it in a small bowl and serve it - Salsa Salad! (FAIL!). Add a dab of canned refried beans and call that a meal! Oh boy. Please sirs, might I have more???? Thinking of reducing my rating to 2 stars from 2 1/2. 7 Jan 16 - Wifi available 24/7 - internet connectivity very iffy. Probably useful 50% of the time but only when you don't NEED it. 5 Jan 16 - Currently at Laurel Court. Many times have long-g-g call light waits. You can hear it ringing from your room but someone 5' away seemingly cannot. Food is edible but totally uninspired. Staff can heat bread but not toast bread. Ever been served an over easy egg that was colder than the plate it was on? How does one manage that??? Lower echelon staff is far more helpful than upper echelon. Sometimes it feels like the staff thinks you are there for their benefit. I'll be moving on when I find a better spot. Probably an average facility of this type. I'd give it 2 1/2 stars if that rating existed.
---
atyourownrisk
September 23, 2015
I visited this facility
My mother was there for rehab. When we arrived, they had no record we were coming. We were left to just sit in the room with no idea of what was going on. Finally we talked to the LVN at the main desk who got someone to help her settle in. The nursing home doctor, which never personally saw my mother, put the wrong diagnosis on her record that she was there for cardiac. She had never had cardiac problems, she was there for abdominal pain. The night medication aide would clock in and disappear for hours at a time, leaving my mother to lie there in severe pain because no one brought pain meds on time. The other nurse aides said they couldn't find the medication aide, so … oh well, there's nothing we can do, she will just have to lie there and suffer. This happened repeatedly. My mother arrived with a PICC line in place which, when it was time to be removed, was yanked out by either an LVN or a nurse aide when it should be removed by a physician or RN. We researched PICC removal, they did NOT follow sterile technique and it was a miracle my mother did not get an embolus or an infection from that. The only good thing was the rehab unit, they were excellent. But then they are another company just using Laurel Court rooms, they are not Laurel Court employees.
---
Trace2200
September 18, 2015
I am a friend or relative of resident
My grandma has been at Laurel Court for 4 months. Admissions was helpful upon admitting, business office was very informative. Nurses and aides seem to really care about the resident's. When my Grandma was in the hospital Amanda came to see us and explained everything very well. Tammy, the Administrator spends allot of time on the floors getting to know us and our loved one's. Love the place!
---
ramirez 59
July 27, 2015
I am a friend or relative of resident
Worst nursing home ever!!! I wouldn't put my dog in there. Nurses are very uncaring and will literally watch patient waste away. (there was only one nurse on my dad's floor that really did care by the name of "T"). My dad was on nectar thick beverages and there was rarely any in his room. Everytime My family went up there, which was daily, there was never anything to drink to the point he got dehydrated and had to have an IV. The staff was to make plans for my dad and never followed through such as a tilted back wheelchair so he wouldn't fall out. The list could go on and on, it's a horrible place even though it looks pretty!!!!
---
Kim107630550
March 14, 2015
I am a friend or relative of a resident
My grandmother is at Laurel Court right now, and the place is great. They are really good as well as the sanitation. It's like a hospital, one floor, clean, and very nice. The only time it smells is when somebody poops in their pants, and they clean that up really quickly. They are very helpful, and they are overstaffed; she never has to wait for anything. She loves them, and they love her.
---
Ropersims
February 06, 2015
I am a friend or relative of resident
My mother in law has been there for 3 months. This is my first time dealing with elderly care and Laurel Court has been wonderful. Everyone has been professional and caring. If I had to complain about something, it would be that sometimes there's a strong urine smell but it's not often. I highly recommend this place and the director Crystal was always there when I had a question or concern and immediately addressed the problem.
---
Maggie C
December 27, 2013
I am a friend or relative of resident
My great grandfather has had some complaints each time he had been their but it is a great Facility.
---
---
Laurel Court is a nursing home in Alvin, TX that provides patients with skilled nursing care as well as private or shared accommodations. Contact Laurel Court for more details on housing, services, and rates.
Features of Laurel Court
---
Medicare (ratings last updated: 06/16/17)
Health:
Overall:
Quality:
Staff:
Medicare Provider Number: 675495
Ownership Type:

For Profit Corporation

Date Certified:

05/01/2017
Request Info
Get full access to reviews, cost information, and amenities