St John Healthcare and Rehabilitation Center
Talk to a Family Advisor: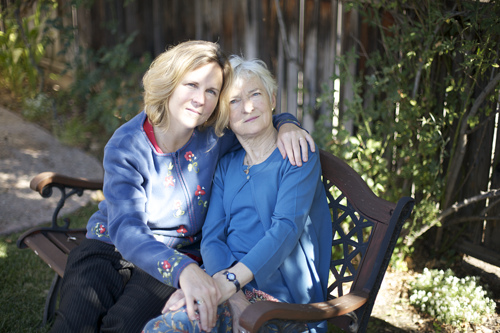 Reviews of St John Healthcare and Rehabilitation Center
---
Helen120694850
February 29, 2016
I visited this facility
I did not like St. John's Healthcare and Rehabilitation at all. The staff were courteous and helpful but I did not like the atmosphere. I find it extremely overcrowded. When we entered, it was full of wheelchairs wandering around. I do not think there was any entertainment for the residents. They had a large dining area. Each bedroom is occupied by two to three residents.
---
weeziepopx4
August 16, 2013
I am/was a resident of this facility
I am currently a resident, I will tell you it's mostly the CNA's who are lazy. The women don't clean you after you've been incontinent so the urine is still on your skin to the point of skin break down & rash. Now not all of the are that bad but a few. The food is horrible, so be sure to bring healthy Snacks because they spend a whopping $1.50 per person per meal and it's nasty so you're gonna get hungry. Just a warning. O.T.& P.T. staff are very pleasant especially Jennifer in O.T. anyway overall, the place is not the best, it's clean, but under staffed. I'd look elsewhere.
---
shehulk009
October 31, 2012
I am a friend or relative of resident
I would NOT recommend this place to anyone! It was terrible! My Grandmother had to be transfered from the hospital to a nursing home. We chose this place only to be so disgusted and horrified that the very next day we moved her to an excellent facility. In less than 24 hours at St. John's here is what we experienced: 1: Her dinner was waiting in her room for her upon her check in for who knows how long. Once she arrived it was so cold they took it and warmed it up! Didn't get her a new plate, just warmed up the garbage they were passing off as food. A really flat sick looking piece of chicken, rice, brussel sprouts and a hard as a rock dinner roll with a tiny cup of water and a tiny cup of juice. 2 - had to ask for a pitcher of water. Male nurse said well we don't have any more pitchers except that one (pointing to a pitcher that was sitting on a rail in the hallway.) I guess I could take that one, wash it and get her some water. 3 - They were yelling at their residence during the day, I mean yelling. 4 - One very loud male nurse was agitated when we asked about a bed alarm because my Grandmother has sundowners and they couldn't get her any sleeping meds till the following night. He was rude, got red in the face and said he had about 8 other things going and he would get to it when he could. 4 - The rooms are worse looking than hospital rooms, dark, cramed, poor lighting. 5 - The smell is unbearable from the time you walk in the front doors. 6 - We were even told that we should bring my Grandmother food because their food is not that great. (No kidding! Refer to #1) 7 - My Grandmother was sound asleep when 2 nurses came in, ripped her sheets off and began to rip her depends off to change her. She did not need to be changed and was rudely awakened without warning. My Mother was in the room to witness this one. Can you imagine what happens to the people when family is NOT present?!?!!! 8 - Upon our departure to a different facility they boasted of their "high quality" to the tune of $6500 a month. You've got to be kidding me, $6500 for a dump, no thank you. The place we have moved my Grandmother too is like a mansion compared to St. John's and is 2k cheaper. My Grandmother who has dementia is not stupid, she didn't like St. John's and is much happier where she is now. I would not recommend St. John's to anyone or their loved ones.
---
mochaq
September 15, 2012
I am a friend or relative of resident
My mother was there summer 2012 and I do NOT recommend St John for care. She was on the secured unit and no one was given water to drink with their meals. They ran out of health shakes every week. The patio was a mess. They were remodeling and materials were left out there for residents to get into. The outdoor chairs were falling apart and when I went to the main patio there were no shade umbrellas. No place to sit without the sun blazing on my mother and I. A large male nurse was verbally abrassive and I noticed he parked in visitors only parking. When I complained to the administrator and director of nursing, I didn't feel heard. There were roaches were everywhere. I'm glad I moved my mother from St John.
---
Friend to Lots of Residents
September 15, 2012
I am a friend or relative of resident
ROACH MOTEL or a rehab and healthcare facility??!? I truly believe this facility (and the parent company) is focused on profits, as opposed to patent care. I honestly cannot recommend anyone allowing this facility to care for their family or loved ones. Why? The kitchen runs out of more appetizing food items. The nurse managers eat the more appetizing lunches. Health shakes run out half way though the week. Administration boasts best in the region. Why? Could it be because food expenses are under budget? Water costs next to nothing, but residents on halls 1 and 2 aren't given water at meal times. The main dining room suffers from an acute roach problem. The facility has been trying to treat this problem, but unfortunately, the problem continues. Visitors cannot find convenient parking, because employees park in the visitor only parking spaces.
---
Johnny_1224
January 17, 2012
I am a friend or relative of resident
This Facility was the best! My Grandfather who has been struggling with Cancer for 5 years now was admitted in December of 2011. They treated him so well like he was their Grandpa. They loved him and the place was always clean. Anytime we rang the call bell they were there like personal assistants. We would recommend this place to anyone who needs short term Rehab or long term care.
---
Friend of resident
August 24, 2011
I am a friend or relative of resident
If you can place your friend/relative somewhere else please do so. At face value the admissions staff are friendly and accommodating. This facility however is poorly run and the staff for the most part are inattentive. The good ones make up for the MANY deficient staff. Complaints to the Director of Nursing go nowhere. The Staff Educator is incompetant and many of the admin staff have been there for years and do virtually nothing. The rooms are small and cramped. The bed would not move up or down and call light was rarely answered. The bathrooms are not clean and the communal shower room when not used for storage is filthy. Med techs and registered staff are for the most part disinterested and appear to be there purely to get a pay check. Many of the residents who need feeding get little or no opportunity to eat. The staff offer the a couple of mouthfuls and then take the tray away. The added extras that are meant to be on the tray are rarely there. On many occasions I had to ask for the extra and told they had run out and I had to go and buy it myself. We were fortunate to be able to move our friend out into another facility which has proved to be wonderful. St jOhns needs to be closed down. The admin staff are always in a room off the dining room, eating and drinking. I am not sure what else they did.
---
advisor
April 19, 2011
Friend or relative of resident
I had a great experience with the Director of Nursing at this facility. And the evening staff seemed the most organized while my mother was in her end of life care at this facility in the Dimentia/Alzheimers unit. There were a couple of Day nurses who were terrible and there were a couple who were beyond great. The facility was awesome. It had activities. The Act. D. great...and a great cooking staff. The place is clean.
---
anb
November 12, 2010
Bad and careless treatment at St. John's Rehab Center
Problems after admission: 1. Call bell not working. 2. Unresponsiveness of staff 3. Proper medications not given. 4. Pt.'s walker not available for Pt. to use, thus increasing the risk of a fall. 5. Space in room very limited. The other patient had multiple items that took up most of the room space which resulted in decreased space for 2nd patient. 6. No phones in rooms. It is lucky that the Pt. had their own cell phone, otherwise there was no way to communicate with people. In order to receive care, the Pt. had to call the main number to ask for help. 7. Vital signs not taken. This is dangerous, especially when administering meds that would cause a decrease in blood pressure.
---
About St John Healthcare and Rehabilitation Center
---
St John Healthcare and Rehabilitation Center is a nursing home in Albuquerque, NM that provides patients with skilled nursing care as well as private or shared accommodations. Contact St John Healthcare and Rehabilitation Center for more details on housing, services, and rates.
Features of St John Healthcare and Rehabilitation Center
---
Medicare (ratings last updated: 06/16/17)
Health:
Overall:
Quality:
Medicare Provider Number: 325032
Ownership Type:

For Profit Corporation

Date Certified:

05/01/2017
Location of St John Healthcare and Rehabilitation Center
---
Request Info
Get full access to reviews, cost information, and amenities