Homewatch CareGivers Serving Southwest Denver, Littleton, Lakewood, and Englewood
Claim
Caring.com Listing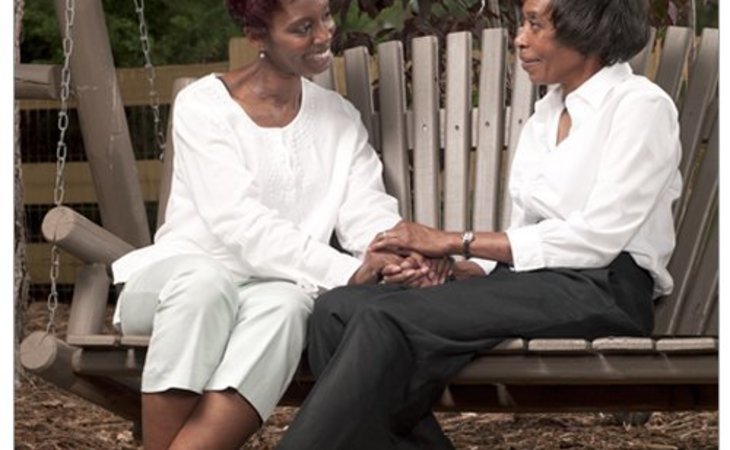 Top nearby In-Home Care Services
Reviews of Homewatch CareGivers Serving Southwest Denver, Littleton, Lakewood, and Englewood
---
Barbara Martin-Worley
March 28, 2017
I am a current client of this provider
Homewatch CareGivers embodies a philosophy of compassion that shows in the quality of care they provide, They have a clear sense of purpose of what it means to be an agency in service to others. For the past three years I have had the good fortune of partnering with Homewatch CareGivers to provide educational programming in elder abuse prevention and have observed first-hand how they are 'leading the way' in providing dedicated in-home care. Barbara Martin-Worley, Gerontologist, MA
---
Carol Donovan
March 05, 2016
I am a past client of this provider
My family and I will be forever grateful to Homewatch for the excellent care they took of my mother for over 4 years. Top to bottom the caregivers were consistently capable, patient and compassionate. They had the observational skills necessary to anticipate her needs and were always watchful for any issues that might arise. Many times when the facility she stayed in could not accommodate her needs, Homewatch saved the day and got her to important appointments with doctors, dentists, and other critical care providers. As her dementia progressed, her health declined and we lost her, the constant communication and comfort from both the office staff and the caregivers was something we will never forget - they were there every step of the way.
---
A True Fan
December 10, 2015
Other
I was unsure about how my parents would take to having a stranger in their house but it turned out marvelously and although we took some time to find the right caregiver, the office really did their best to listen to our needs. It was hard to make that first call and we weren't sure we could afford someone, but for the amount of things they do includinh take my folks to the doctors when I can't , it was worth every penny. We shopped around but I was really impressed that this company had the owner some to our house.
---
K2 in Anchorage
November 20, 2014
I interviewed this provider
Simply wonderful. They took care of Mom until she went into an assisted living facility. The care givers were personable, friendly, engaging and very competent. One caregiver ended up following mom to the hospital, staying with her during evaluation and then calling me with the details. The on duty manager then made the arrangements to get her back home and had a caregiver scheduled for that transition - above and beyond. I count them as one of the best decisions I was ever part of. I've already recommended these folks to friends in the Littleton area - and will continue to do so!
---
peg redding
May 20, 2014
Other
my brother is currently a client of this agency. we have several caregivers during the week. one i'd like to acknowledge: leann. leann consistently arrives on time or even early and will stay a bit late if necessary. she treats my brother with upmost respect and caring. leann never shies away from any chore and always, always treats our home like her own; in fact, it has never been so organized and consistently clean! leann is motivated and has initiative. she looks for things to do to be helpful and charges on with absolutely no hesitation. she has been an invaluable asset to both of us.
---
R. Woolsey
March 31, 2014
I am a past client of this provider
Our caregiver was outstanding-prompt, depenable and a hard worker. She was very personable and genuine in how she interacted with me and my husband Gene. I would definetely recommend this agency to others because they were easy to get a hold of and always very responsive to our needs especially regarding schedule. We had a wonderful experience.
---
Pat in Denver
March 16, 2014
I interviewed this provider
Although it took a year to convince my mother to have a "stranger" visit her at home, she quickly became a real fan of the service when she developed a strong friendship with her caregiver. That was five years ago, and we've continued to have Homewatch Caregivers visit Mom even after she entered an assisted living facility a year ago, so positive has been the relationships she has had with the two women who have served as her caregiver and friend over the years. My sister and I decided on Homewatch Caregivers because they offered a program that included exercises to improve memory, and we were pleased when Mindy and Joyce extended those courses to involve Mom in activities that challenged her mind and memory while she had fun. Caregiver Mindy used music to engage with Mom, having her play and sing songs from her past. Caregiver Joyce regularly plays games with Mom that require her to think and remember. While Mom was still in her home, both Mindy and Joyce took an active part in helping Mom manage her household, keeping tabs on Mom's cleanliness, food preparation, and household needs. With my mother unable to drive safely, both women on occasion drove Mom to the library or store. Both ladies routinely have kept me and my sister informed about their concerns regarding Mom, and their suggestions have often proved helpful as we continue to support our mother in her latter years. We are especially indebted to Caregiver Joyce for quickly notifying me that Mom was quite ill when Joyce arrived to spend a hour with her. It turned out that Mom required emergency surgery to save her life, and had not Joyce visited that day it's likely Mom would not have had the strength to call me or my sister, so Joyce's emergency call to me pretty much saved the day. Although Mindy no longer is the Caregiver assigned to my mother, she still visits Mom at the ALC, where Mindy performs regularly, singing and playing the piano. My mother loves that Mindy comes to retrieve her to join the audience before each performance, making Mom feel very special. Just the other day Mom commented on how fortunate she feels to have two wonderful friends visit her so often. I am pleased to recommend Homewatch Caregivers of Southwest Denver to anyone considering at home services for their elderly relative.
---
Pennylynn
January 15, 2014
I am a current client of this provider
We have been using Homewatch CareGivers for one year to care for my mother-in-law who is 84! We are beyond delighted with the quality of Care Givers they send. It has made all of our lives so much easier knowing that she is being well cared for by such a responsible, quality, caring person. While I'm taking care of our children, running a house and running a business, this was the perfect solution. They call us the sandwich generation, taking care of our parents while we are tending to our own family. It was quite stressful in the beginning until we hired Homewatch CareGivers. My mother-in-law doesn't want to be a burden to us, so this is the perfect answer. She enjoys the interaction with the ladies that come into her home and has always been treated with respect and dignity. I actually hired Homewatch Caregivers back in 2005 to care for my Father who was terminally ill. My only regret is that I didn't hire them sooner to help me care for him.
---
mary Schwarz
September 26, 2013
I am a friend or relative of a resident
My husband has been cared for by caregivers from this agency for the past six months and have found everyone extremely well trained, friendly, outgoing and reliable. Their office is very easy to work with and offers very professional services to meet the needs of both the patient and their family.
---
CellaBella
June 26, 2013
I am a current client of this provider
I hired a caregiver from Homewatch CareGivers to help me out temporarily while I was recovering from hip surgery. They are excellent, superior even. The caregiver they gave to me was a good match because I'm younger and I needed stuff very specific for me like picking me up at the hospital and bringing me home, bringing me to some appointments and helping me out at home for the first few days. And these were during Thanksgiving holiday, so it was even that much harder for them to find people who will go for work, but they showed up exactly when they were supposed to, earlier actually. One caregiver, named Roger, he would come to the house in advance. He is very personable, very detailed-oriented and very professional. I would consider hiring them again if the need comes.
---
John Kenna
January 29, 2013
I am a current client of this provider
Homewatch is very understanding and does a great job with activities all the way from hygiene to making sure exercises are being done for my wife both physically and mentally. They have delivered everything they promised and are always inquiring to see if there's anything else they can do. The caregiver is very professional and prompt and that means a lot. It is obvious she has been doing this a long time so she knows how to address every issue.
---
Susie LaBonde
May 16, 2012
I am a friend or relative of a resident
We are so thankful from the bottom of our hearts for all that Homewatch CareGivers did for our Mom and Dad over the last year. We knew we had to get Dad out of the nursing home after his surgery because he was going downhill mentally being in such a depressing place. As we started our search for an alternative situation, we thankfully found Homewatch CareGivers. They put our minds at ease with their compassionate employees, flexibility, and their ability to go above and beyond the call of duty on more than one occasion. Homewatch also helped guide our family in dealing with a parent that has Alzheimer's. Our parents felt they could do it all and didn't need any help. You masterfully juggled Harry & Susie's changing moods. They comforted and counseled 3 Daughters who were concerned for their Parents' safety. There is a fine line between taking care of them and taking away their dignity. We are so thankful for all of their support and the professional way they run their caregiving company and supervise Dad's care with their phenomenal Caregivers. We have highly recommended Homewatch CareGivers to our friends in similar situations."
---
About Homewatch CareGivers Serving Southwest Denver, Littleton, Lakewood, and Englewood
---
Homewatch CareGivers Serving Southwest Denver, Littleton, Lakewood, and Englewood is an in-home care provider serving Englewood, CO and the surrounding area. Homewatch CareGivers Serving Southwest Denver, Littleton, Lakewood, and Englewood offers non-medical services in the home, such as meal preparation, housekeeping, and transportation. Contact the provider for more details on home care services and rates.
Request Info
Get full access to reviews, cost information, and amenities