Metropolitan Jewish Hospice - Brooklyn
6323 Seventh Avenue, 3rd Floor, Brooklyn, NY, 11220
Talk to a Family Advisor: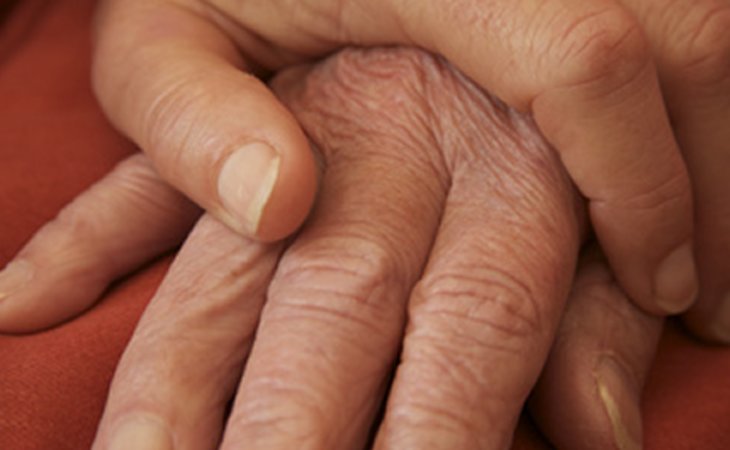 Reviews of Metropolitan Jewish Hospice - Brooklyn
---
DianeSL
July 11, 2015
I am a past client of this provider
My mother and I were solicited by this agency to provide home hospice care for my father during his last days. Because of their lack of organization and professionalism, they made a difficult circumstance a thousand times more stressful. Supplies came at least 24 hours late, some of the washes provided were already opened and used, and, worse of all, an aid could not be provided until a week after his hospital discharge. When it was clear that he needed immediate help. When his pain and symptoms worsened and a nurse came to see him, she did nothing except make phone calls to track down his meds (which turned out to be discontinued in his care pack). Between inappropriate meds (he could not swallow and was sent only oral meds) and a complete lack of communication and timely care, their so called services were nothing less than negligent and I humane. AVOID THIS HOSPICE!!
---
jaleo
October 10, 2014
Other
First I want to say when trying to research a home hospice service for reviews there were hardly any. This is why I am writing this review on MJHS. My mom recently had a massive stroke and after being in the hospital for several weeks we needed a company that provides home hospice care. We reached out to MJHS and they did everything from explaining the process to setting up the equipment needed to make mom as comfortable as possible in our house. The equipment came the day before so when mom got released everything was there and set up for her. I found them to be very caring and compassionate to my mom. They treated her with respect and were very gentle with her. Mom passed away 5 days later but in that time they treated her like their own family. I want to thank MJHS, the aides, nurses and staff for the care they gave my mom in her own home. The only negative otherwise I would of given five stars is that no one came to pick up all the medications left in my home that mom was taking.
---
ajvnycbx
October 10, 2013
I am a current client of this provider
My mother has been on the MJHS Home Hospice program since July of 2013. Since then, our family has experienced a barrage of negligence and unprofessionalism from their staff. Here are just a few of the incidents that have lead me to write this review in the hopes others would know what to expect ahead of time.
In mid July, my mother was overdosed on pain medication by the nursing staff to the point of near death (eyes rolling on back of head, severe dizziness and head ache, shallow breathing and gasping, single breaths would take anywhere between 10 to 15 seconds, etc). Worst of all, while I was comforting my mother and trying to figure out why this was happening, I was told by the staff that what my mother was experiencing was a normal part of the dying process!!!! Keep in mind that she was fine prior to the drastic increase in medication which lead to the overdose, and also keep in mind that she is doing well today three months after the incident. Had it not been for me suspecting that the medication administered was at fault, and taking the action of shutting off the pump in which she soon slowly began to recover, it's possible my mother would not be here today! Once the medication was assessed and administered properly she slowly returned to her normal state after 24 hours.
A week later, on 2 separate occasions she was left without medication for more than 8 hours while she tossed and turned on the bed with severe pain!
The pick-line used to administer her meds was always dirty and untouched for weeks at a time and was not cleaned until we brought it to the staffs attention. This may be the reason why she had a fever twice.
They use faulty equipment. The pump had to be replaced three times and her oxygen tank twice.
Two of the LPN's covering the night shift had to be replaced due to their constant tardiness, not to mention they only came here to sleep the night. My mother often complained that she felt she was a bother to them when she needed their assistance.
The list goes on but it's too much to type here. If you are looking for a Hospice Program, I suggest you take this review into consideration before making a decision. Good luck and god forbid if your family member ever has to endure what we've been through with this company.
---
From Metropolitan Jewish Hospice - Brooklyn
---
MJHS Hospice is the largest Hospice and Palliative Care program in New York State and the largest Jewish Hospice in the region.
Our groundbreaking hospice and palliative care program offers a significant difference in end-of-life care for all New Yorkers. As part of this commitment, we have created specialty programs to serve pediatric and clinically complex patients, as well as Jewish and Asian patients who benefit from our truly unique, culturally specific, end-of-life care. .
We have a deep and abiding belief that the end-of-life is still life, and no time to stop living. While it is certainly a time of great physical and emotional challenge, it can also be a profoundly meaningful and rewarding experience.
Multidisciplinary teams offer state-of-the-art, individualized, end-of-life and palliative care services to patients and family members who reside at home or in an assisted living community, skilled nursing facilities and hospitals. Last year, two independent surveys conducted by the Department of Health and Joint Commission awarded MJHS Hospice the highest possible rating, with no recommendations for improvement_a rare distinction.
Request Info
Get full access to reviews, cost information, and amenities