Medallion Retirement Community
1719 East Bijou Street, Colorado Springs, CO, 80909
Talk to a Family Advisor: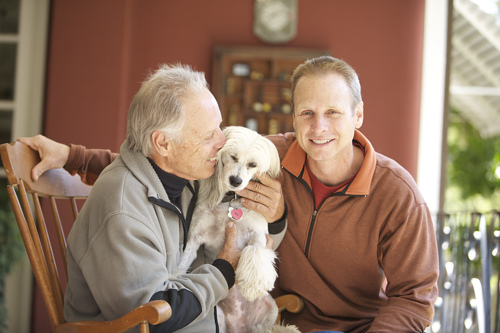 Top nearby Continuing Care Retirement Communities
Reviews of Medallion Retirement Community
---
Debbie487683
May 08, 2017
I am a friend or relative of a current/past resident
Medallion is clean and well managed. Mom is staying there now. The staff is very nice, caring, and does a lot for the elderly. They have bingo, cooking classes, a piano player on Friday and Saturday nights, and sing alongs.
---
TW776661
August 22, 2016
I visited this facility
Medallion is older and affordable. The thing I like about it the most is the nice people there. Everything is contained in the building. They have a really nice library.
---
disappointed in care
June 24, 2015
I am a friend or relative of resident
The care has gone down there from what it once was i moved my family member out before they would have to be left un cared for in the skilled area. There is a select few who are there workinh an caring for the people who live there while the rest sit an talk sit an eat on thier phones or walk around lost some of the new CNAs they got should have more training before they are on thier own. Some lpns and nurses need a reminder they can do some of the simple tasks for residents as well there answer shouldnt always be ill find your cna. Its sad there now.
---
Sarah39
June 14, 2015
I visited this facility
I also visited Medallion, and the staff was very helpful. It is an old facility, but cleanliness seemed fine. They have lots of very good programs too; it was just a much older facility, so it wasn't as nice and a little cramped.
---
a concerned family member
March 30, 2015
I am a friend or relative of resident
I would like to let people know not to send their loved ones there. Out has gone down hill over the last 4_6 months. Residents are waiting long periods of time to be cared for the rns an cnas are over whelmed over worker an have running around busy. I understand that things happen and people are busy but when a RN is asked by. Resident for their medication and the RN brushes it off an keeps doing something else is totally wrong!!! I feel for the residents an workers there if someone will do to one resident what goes on there behind closed doors other residents who can not express them self. It's sad that people are paying for care an not getting it it takes more than a nurse or cna to care for residents its everyone's job. If a house keeper can help by giving someone a glass of water why can't a RN do the same if seen RNs say I'll find your cna to help you that is just crazy no one should be to high up or feel like it's not their responsibility to do anything an everything if your title has RN IN it that means help!!! Yes showers feed some one take some one to the bath room and give medication on a timely manner!!! Not mention dinner time it's sad food orders not coming out not.enough helpers to feed people I visit at least 2_4 Times a week an I see people stressed out I see some workers there all the time working between.10am an 8pm same people I just wish that things were the same the.care has went down.hill the people's moods have. Changed the friendliness of management has changed the open communication is gone it's not like when we meet Donna an Michael and the place felt like opening people cared the RNs an CNAS use to be able to spend bonding time with residents an now it's hi an bye everything My loved one is there sadly I cna not change that right. Now but I highly recommend you don't put no one there that u care about until it gets back up to where they use to stand. When anyone gets in this line of business it's because you care I thought make a difference an now it's not like that it's like a boot camp for residents and workers whoever changed the place should be replaced or retrained the ENd give orders the Cnas are running and residents get the worst end of it all All I cam say I warned you go there at your own risk ...as for my loved one in a go by more often and make sure she gets the proper care
---
Metca99
September 22, 2014
I am a friend or relative of resident
Both my grandmother and grandfather were in the skilled nursing section of the Medallion. When they arrived at the Medallion both were able to walk, talk, feed themself, carry on a conversation. The home suggested my grandfather was touching inappropriately to a nurse. We were not told what nurse, or what happened, what kind of incident. They just asked if they could up his medication because that behavior was common with people with Dementia. We were not told of any side affect of upping his medication. My mother said OK since they gave her no other option to change this so called behavior. They could have offered a male nurse, or had my grandmother be present when "so called events" were happening. NO they chose to medicate medicate medicate. He became a zombie, literally he could not keep his eyes open, he was so groggy, he would not talk, he no longer walked, he set in a wheelchair and that was it. He could not wake up to visit anyone who came to see him. My mother asked that he be taken off of the medication completely as his quality of life had become nothing but sleep. They did and then without her permission but him right back on the medicaiton (my mother is the medical power of attorney, they must get her permission to do such a thing) They only told her they had done so when she commented that he was still very sleepy and not able to do much. They stated that he had grabbed another nurse. So again instead of 1. Asking permission to put him back on a medication his Medical Power of Attorney specifically asked him to be taken off of and 2. Trying something other than medication to remedy the situation, they did what they wanted. Which was to make him unable to do anything. The Medallion stated that he could be asked to leave if a "situation" was to happen again and we offerend to find another place if it was going to be a problem having him off of the medication. We were told "good luck finding another home after we write a recommendation". Since he was put on such a high does of medication he has NEVER regained his strength and he will never be the same person again. The nurses were negligent in his care. He has become sick and coughing and none of the nurses has noticed. It took my 84 year old grandmother with Dementia to say something to my mother who then had to call the nurses and ask what was going on. Only after a phone call to prompt them about him being sick did they check him and found he had pneumonia and started treatment. During this time since he 1. Is still sleepy all the time 2.Very sick 3.Was not paid attention to. He ate and drank very little as he was no longer able to feed himself pretty much since they upped his medication and was so sleepy all of the time. They did not care that he hardly ate or drank at any meals. The family not being a medical professional questioned how one would get over Pneumonia if you had hardly any nutrition or fluids. My mother asked for him to be put on an IV so he would be hydrated and they refused saying it was not a good idea. I guess dying of dehydration was better for him. They suggested he have surgery for a feeding tube instead of and IV. My parents went to the home picked him up and took him to an urgent care to get a 2nd opinion on he condition. He was IMMEDIATELY admitted to the hospital for severe dehydration, malnutrition, pneumonia, and Merca. None of the doctors could imagine why they would not put him on an IV. He was in the hospital for 3 full weeks trying to recover and is now in a rehabilation center trying to recover from the damage the Medallion has inflicted on him. He and my grandmother were both moved from this facility. If you are thinking of putting a loved one here or have a loved one here please reconsider. Or pay very close attention to the health of your loved one. We were hours away from losing my grandfather, the hospital did not think he would live through the night. THis place likes to medicate so the patients are "not a problem" at least in the skilled nursing part. I cannot speak on the assisted living part. If you put someone in a home please know your rights and your loved ones rights. This home has apologized for their actions once he was taken to the hospital and they new we would find out how much he had been neglected at their facility. They know they were wrong had literally broker several laws. There is NO excuse for this kind of treatment of anyone, especially anyone who cannot speak for them self. Letting someone die of dehydration and malnutrition, not checking when they are sick is NOT OK! Please be cautions putting any loved ones at this home. They put them on a fast track to death.
---
dee4989
March 21, 2014
I am a friend or relative of resident
My sister (88 yrs old) was a resident of the Care Center for a short time. Her care was unbelievable. She was happy for the first time in months. Loved the food and ate lots of it. I especially want to compliment TRISH, Cindy, Brooke, Julie, and all the RNs and CNAs that assisted in her care. As family we were treated with great kindness especially in her last days. The hospitality here is above and beyond. I highly recommend the Medallion Care Center to all families looking for a good nursing home for their loved one.
---
Future elderly niece
March 20, 2014
I am a friend or relative of resident
I want to let the community know that the Medallion full care center in Colorado Springs is the best I have seen. We needed to find a place for my aunt and were scared to death of having to put her in a nursing home since we couldn't bring her to our home. I know God led us to the Medallion because she was very scared and angry when she went in and after just one day, she was happy, eating and loved her nurses and CNAs. Our family has never seen such love given to these lovely little people during their last years. My aunt gained 10 pounds in one week because the food was so good. She was so thin, we were worried about her but she looked forward to going to the dining room each day and said she couldn't believe she could finally have such an enjoyable meal. The staff was wonderful. We would watch them stop in the halls to laugh and visit with their patrons. If they couldn't eat by themselves, they sat in their rooms and helped them. Everything was very clean and they kept my aunt very neat and clean every day. Each staff member brought joy into her room every time they entered. They cared about her dignity at all times and made sure to invite them to the events planned for each day and encouraged them to go and at least try the event. They walked the ones that wanted to go to the restaurant across the street just to get them out and a little special dinner outing. My precious aunt was so happy during the last few weeks of her life. Our family couldn't be more grateful to this amazing home for the elderly. When you hear of the neglect and abuse of our elderly matriarchs, the Medallion was a breath of fresh air and gave us new insight as to how they can be cared for. I don't think there is any reason their food can't be good since that is the highlight of their day. Even the dining room staff were friendly and helpful with their meal planning and offered them their choices for each meal in case they didn't care for the main entre that meal. They also tried to make sure they enjoyed who their table mates were. With so many without family members to visit, the staff can be their family and bring them love and attention which they did. We had only one minor complaint about one angry nurse and they immediately worked with that staff member and apologized to us for that situation. If you are looking for a loving place for your loved one, I would highly recommend the Medallion for their care. While she was living her last moments, there were many nurses and staff members and even those from the dining room that came to tell her farewell and even wanted to be called when it was very close to her passing into God's arms. Their patients are not always easy to care for and what they do is not easy but each one made it seem like all patrons were their family and they cared. Thank you Medallion from the administration to the housekeepers for all that you are doing for our loved ones.
---
About Medallion Retirement Community
---
Medallion Retirement Community is a continuing care retirement community in Colorado Springs, CO that offers housing options for currently healthy people who want to secure their healthcare plan throughout the aging process. Contact Medallion Retirement Community for more details on CCRC housing and rates.
Location of Medallion Retirement Community
---
Request Info
Get full access to reviews, cost information, and amenities