Clement Manor Adult Day Services
Claim 3939 S 92ND ST, Greenfield, WI, 53228
Caring.com Listing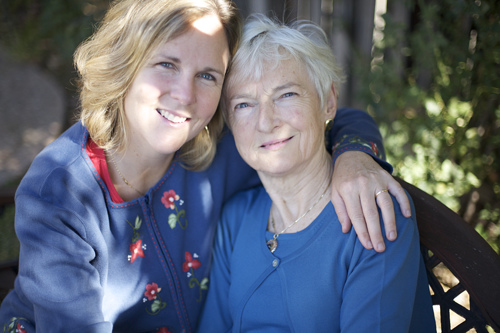 Reviews of Clement Manor Adult Day Services
---
KarSL
May 04, 2017
I visited this facility
After multiple requests for the staff to clean up my aunt's room and help her with her incontinence which has soiled her pants, chair, and many pairs of shoes,, nothing has been done on her behalf. Her "care" has been appalling. And for the cost....I consider theft. She has contracted a fungal infection due to the filth she has sat in and has not been attended to;. This Catholic organization, which should espouse values of dignity and respect, should be ashamed.
---
pay attention please
July 11, 2012
I am a friend or relative of a resident
I visited Clement Manor, along with my Mother, to check it out and see if it was a good match or a suitable facility for my step-dad to live in. He had been back and forth to the hospital and needed more care than my Mother could give him. He had been having dizzy spells and falling down all the time and when he fell, my Mother was unable to help him get up and she had to call 911 each time. He, ultimately, suffered a stroke and was hospitalized. When they were ready to release him, we had to find a place for him to go. We were very pleased with Clement Manor, at first. The staff was friendly and greeted us with welcome arms. We were given a complete tour of the facility, including the dining room. I noticed a worker yelling at a resident and waving a tray in front of her face. I thought it odd but didn't make much of it as were just walking through. The resident may have been unruly but to that extreme! These were very elderly people whom some could not even feed themselves and had food all over their chins and chests. Again, I didn't make too much of it due to the fact that my step-dad would be bedridden and I had thought or hoped he would be treated with a one-on-one in his room and wouldn't be in the dining room. This facility was within walking distance from where he and my Mother had lived and made it easy for my Mother to go and see him on a daily basis.We did choose this facility and he did get his own room. He was put on a very strict diet and limited fluids as he was diabetic and recovering from his stroke. We had gone to visit him several times and each time, found smelly laundry carts right outside each door so the halls now reeked of urine. That was pretty foul and disgusting to say the least. That was nothing compared to what happened in the coming days. As I had mentioned, he was limited to fluids for fear his lungs were filling up. We walked in one day and found not 1 or 2 but 3 drinks sitting in front of him on a tray! Water, coffee and milk! This was not authorized and apparently nobody read his limitations written right above his head. Limited fluids! That night my Mother received a call from the facility stating that he had suffered a severe heart attack and was rushed back to the hospital. She called me and we rushed to pick her up and get her to him as quickly as possible. About 4 hours later he was pronounced dead. We were in shock! He, ultimately, drowned in his own fluids we were told. His lungs filled up and about exploded. It was very traumatic. I wanted to sue this facility but my Mother said it would be too much for her to undergo as she was experiencing health problems herself. She had to move out of the area so as to not see that awful place where she lost her husband and my step-dad. Shame on workers for not paying attention to detail. All I can think of is, what would have happened to him if we had not chosen Clement Manor? Thank you.
---
DedicB34trix
July 18, 2011
I visited this facility
My Mother, my son and I were looking for assisted living facilities to put my Father in after he had suffered from a stroke. The hospital was ready to release him and my Mother did not feel she had the strength to take care him 24 hours a day and that's the kind of care he required at this time. We called places and set up appointments to go see them and check them out. We chose Clement Manor because it was in a nice area and close to where my parents had once lived and still had friends nearby that could go and visit my dad while he was in there. We arrived for the meeting, only to be greeted by a very nice older woman who claimed she had been with the facility for over 10 years. That was quite impressive but as soon as we started walking, that all seemed to diminish. I had never been in an assisted living facility before and had no idea what to expect. I saw the most tearful sight I had ever witnessed. I had to hold back my tears. I felt like I needed to apply for a job there at once! They were short-staffed or short-tempered or both. I witnessed an aide screaming at a resident and others just standing around watching. I was disgusted. The tour guide made nothing of it as if this were common place. I couldn't believe it. I saw food all over people's faces and just wanted to run up and wipe it off and clean them up and help them. They were totally helpless and the people working there seemed to care less. Needless to say, we continued the rest of the smelly tour. It smelled so much like an outhouse the further down, closer to the rooms, we got. There were tall bins of soiled diapers sitting outside each door. Nice scene to show a prospective resident. I thought they could of least finished cleaning that up first before serving lunch, in the dining room, right next to the smells coming from the hallway. This was the most disgusting facility I have ever seen and couldn't wait to finish the tour and get out of there. I feel sorry for anyone having to put someone there or live there.
---
About Clement Manor Adult Day Services
---
Clement Manor Adult Day Services provides adult day care services in Greenfield, WI. Services offered include organized daily activities in a community-based setting, transportation, meals, and professional supervision. Contact Clement Manor Adult Day Services for more details on respite care services and rates.
Location of Clement Manor Adult Day Services
---
Request Info
Get full access to reviews, cost information, and amenities