Alden Lincoln Park-adult day care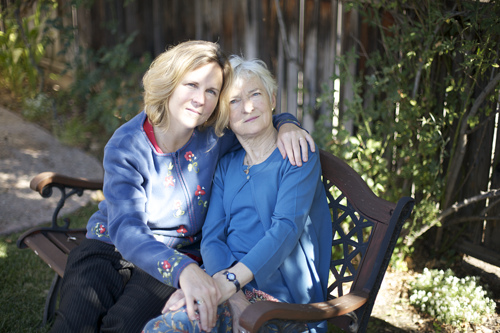 Top nearby Adult Day Care Services
Reviews of Alden Lincoln Park-adult day care
---
Donna7
August 14, 2012
I visited this facility
The facility was very unclean. I visited my aunt on her birthday weekend. I went on two consecutive days and she had on the same clothes and she was still sitting at the table. So I'm assuming that they put her to bed and got her up, and just didn't change her clothes and just put her back in there. She smelled as if she hadn't had a bath, maybe they just changed her diaper. Now, they had her on a very nice top, but I don't think they were expecting anybody. I would basically try to stagger out visits because one of my cousins had been there like a month prior and told me of situations where she was eating with her hands. Even when I was there, one of the lady told me about two or three weeks prior that she just started eating with her hands, and I didn't understand why. I just observed them and their treatment of others in there. If the people didn't have somebody visiting them, there was a possibility that they didn't eat. There was this one guy, he came in and they just kept overlooking him and there were this two other patients that were there having a conversation about him standing there for several hours. Nobody ever gave him anything to eat. There were some residents incapable of feeding themselves that they would just push him up to a table and put food in front of him and just leave him there. There's one little lady, I assumed maybe she was more well-off than the others, because they would have her dressed up and everything. One particular day, she did have visitors. I don't know if they had called and said they were coming but she looked to be very well kept. There's also this one lady that they pushed her food in front of her and she would stick her fingers in it. She was trembling and trying to get it in her mouth, so I just turned and started feeding her. My aunt didn't want her lemonade and the lady was reaching for it so I gave it to her. I would suggest for them to be responsive, nurturing, and give equal treatment to the residents. From my observation, I felt that my aunt may have been neglected as far as caring and compassion. I don't think they were abusing her, but they lack the attentiveness. The tables that they put these residents at to eat had remains of food that had been there for years, and a layer of wax or something had been put over it. Then there were little gnats or whatever going around the tables, so it wasn't clean.
---
Caring494930
February 04, 2012
I visited this facility
Alden Lincoln Park in Chicago, Il. offers adult day care. Overall, I thought Alden Lakeland Rehabilitation Center was a very nice facility that I would highly recommend. The clients who come for day programming experience all the amenities of the residents. It is a great facility that adds all the comforts of home. From the outside it is a beautiful apartment complex in Chicago, near to downtown and the Lincoln Park Zoo. It is a wonderful neighborhood that offers many stores, restaurants and activities. Those who come for adult day care are offered all the internal activities and all the external outings. It is a wonderful place for seniors to go to engage in socialization, activities or education. I would recommend Alden Lincoln Park in Chicago to anyone seeking a adult day care facility in Chicago.
---
About Alden Lincoln Park-adult day care
---
Alden Lincoln Park-adult day care provides adult day care services in Chicago, IL. Services offered include organized daily activities in a community-based setting, transportation, meals, and professional supervision. Contact Alden Lincoln Park-adult day care for more details on respite care services and rates.
Location of Alden Lincoln Park-adult day care
---
Request Info
Get full access to reviews, cost information, and amenities