Senior Care of Crowley
Offers Nursing Homes
920 E FM 1187, Crowley, TX 76036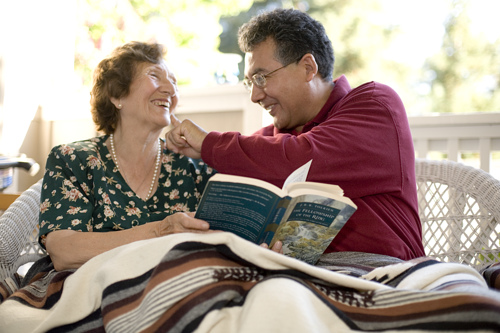 Reviews of Senior Care of Crowley
Nursing Home Reviews for Senior Care of Crowley
September 10, 2017
I visited this facility
Very nice facility, and good hearted people! My family members needs were met appropriately. No complaints here!
September 14, 2016
I am a friend or relative of a resident
Please, Please don't put your loved one here. I have summarized the issue below. 1. No information was shared as to expectations, progress of discharge date. Had to demand a meeting 2 weeks after admit. 2. Some Aides are rough and unprofessional, they treat older folks like they are not people and not competent. 3. They are not staffed in an adequate manner to answer call lights timely. Very common to wait 30-1hr. It only take 10-15 minutes for someone to bleed out and the every minute matters in the case of a heart attack. 4. Dignity my mother had to wait as much as 1 ½ hours to have a wet diaper changed. 5. Have to monitor the care. I had to request pain pills prior to therapy so my mother could complete therapy. I had to request additional Lasix to reduce the swelling. I had to request a toileting program. 6. Lack of follow up, despite saying they would start a toileting program it was not done consistently. 7. Their concern seems to be as long as insurance pays, the patient needs to stay. I was told you don't need to worry about the discharge date, Medicare will cover her. 8. Lack of caring. When brought to attention of management regarding the long delays in call lights, responses were: We are staffed to the Medicare minimum; We are not short staffed; That is beyond my pay grade. 9. Phone calls are not promptly returned 10. Lack of follow through. Facility was to order a walker to assist while in the facility. Never done.
March 28, 2016
I am a friend or relative of resident
My mother was in the "Skilled Nursing" or Rehab side of the facility to Rehab a Hip ReplacementShe shared a room with another woman. This place was HORRIBLE! I can count on One Hand the number of Nurses, Nurses Assistants, Physical Therapists, etc that actually cared and tried to help when they could. Most days it would take HOURS to get her Pain Med. The facility ran out of toilet paper for 4 days ( i had to buy some & take it up to Mom & her Roommate. Then the toilet broke and wouldn't flush. They had to get in wheelchairs and wheel themselves down the long hall & use the restroom in the Lobby! Ladies need to "GO" several times in middle of night, so you can imagine how difficult this was on them!(The toilet was still broken on the day she got out so we are to sure when they ever fixed it!) The Physical Therapy was worse than having none at all. The ladies were given shower-baths every 2nd day. This was a chair in the middle of a little room where they sprayed you down with cold to lukewarm water. They wouldn't wait til the water heated. The food was unbelievably bad. Most days we didn't know what it was until we could find a Menu & then we still had to use our imaginations to believe it. Management does not care. more of a Social Party than a place of work. The Social Worker was a JOKE! I had to chase her down to ask for a meeting to know how Mom's progress was. We were sent home with NO INFORMATION on Follow-Up Doctors visits, NO exercise information for the in-between time before Out Patient Therapy, no information for Out Patient Therapy Facilities, nothing! I called Senior Care of Crowley to ask about these things after we had been home a few days and was told the Social Worker should have given us all that information before leaving. She gave us nothing. I would not send my worst enemy to this place much less a Loved-One!! My Mom summed it up best when she said," In all my 78 years, this was the BIGGEST WAISTE OF MY TIME & MY MONEY I'VE EVER SEEN! I would try to say something nice if I could but ............... can't think of anything.
March 27, 2015
I visited this facility
The people at Crowley Nursing have good hearts. There care is directly related to how often the family member is there. I think you have to push them to be sure they are doing what you think they should be doing. They have private rooms and two people per room.
January 16, 2015
I am a friend or relative of a resident
The first place my mom went to was Crowley Nursing and Rehabilitation, and they couldn't handle her; they were not capable. I talked to them, and they said they could so I kept her there. Three weeks later, they called me and said they couldn't handle her. It was a nice place, and there was nothing wrong with it. The people were not rude, crude, or nothing else. They just said that they couldn't handle her, and I do not know what that means. I do not mean that they were overstaffed, understaffed, over populated or what. It was a clean and modern place. I got nothing against it. They were just honest with me. They didn't try to take my money and abuse her, so I cannot say anything bad about them.
September 16, 2013
I am a friend or relative of resident
Horrible facility! Administrator does not care, curses and treats everyone as if they are unimportant. Does not give a damn!
See all Nursing Home reviews (6)
See fewer reviews
---
About Senior Care of Crowley
Senior Care of Crowley is a senior living provider in Crowley, Texas that offers residents Nursing Homes. Contact Senior Care of Crowley for more details on services and rates.
---
Map of Senior Care of Crowley
---
Senior Living Communities near Tarrant County, TX
Other Senior Care in Crowley, TX