The Sequoias San Francisco
| Independent Living
1400 Geary Blvd, San Francisco, CA, 94109
Talk to a Family Advisor: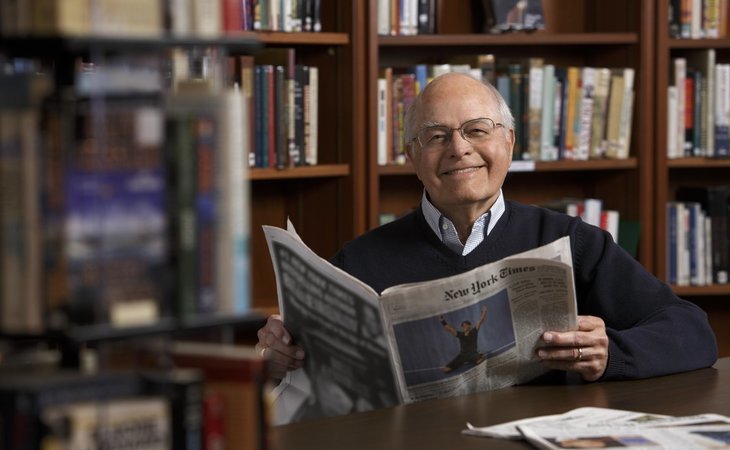 Top nearby Independent Living Communities
Reviews of The Sequoias San Francisco | Independent Living
---
S105
August 18, 2016
I visited this facility
The Sequoias is beautiful and nice, but it's also very expensive. It's in a nice setting and looks like they have nice rooms. They also have entertainment and the place is nicely kept.
---
Anonymous116107150
November 30, 2015
I visited this facility
I'm putting in an application at The Sequoias. It is a nice, pleasant place that seemed to have lots of activities. The staff was very nice when we spoke to them. The room looked quite nice. I would recommend them to others. It is in a pleasant, convenient part of town.
---
Hilda Rosenfeld
August 13, 2011
I am/was a resident of this facility
The line staff are wonderful-dining room ,housekeepers,and maintainance. The administration leaves something to be desired.Imagine , if you wake up feeling blah you can take the elevator down to the clinic. The health center, actually a nursing facility is staffed by wonderful RNs and LVNs. I Know because I have been there following hospitalization. Best of all you hold on to your Medicare card which gives you freedom of choice. The food is of good quality and varied. If you don't like one thing there's something else.you can't go hungry. One of the best decisions I have ever made.
---
DrJames'Corner
August 02, 2011
I visited this facility
The Sequoias is a continuing care retirement community (CCRC), with memory care. It's well known in San Francisco; it's been around for 50 years. It's pricey, but the services and other offerings are amazing. I've referred residents there, so I know it well. It's located in Nob Hill, one of the nicest parts of the city--near Union Square shopping. Parking is horrible (expensive garage parking only), but it's close to public transportation. The facility itself is extremely nice and offers a choice of studio apartments, 1 BR, and 2 BR units. All the apartments are huge and all except the studios come with a kitchenette. There are also beautiful garden areas and breathtaking views of the Bay. The staff is there 24 hours, 7 days a week, and they're all licensed in their areas. There are also lots of activities and amenities: - nail care - beauty and barber shops - a full fitness center - gift shop - sewing center - a non-denominational chapel It's also pet friendly, and the food is very good. They have a licensed chef and offer three meals a day, plus something they call their Dining Light program for those who are watching their weight. One other nice plus: They keep about 5 guest suites for residents' family and friends.
---
Sequoias Resident
May 24, 2011
Resident
I moved here with my wife four years ago. We were ready to downsize from our house, but were a little worried about the move. But we really found it was easy to adjust to living here. It was just like moving into a small house. And it's a very open, welcoming community. If you come in alone, it's easy to join in with other individuals""or organize a group of people to join. As far as I know, there are no cliques. My wife was not in as good health as I am, and she died recently. That was an adjustment, but I can't think of any place I'd rather age than here. A lot of people move here from somewhere else and don't have local ties. For them, the in-house activities are especially important""exercise, Spanish and French classes, music appreciation, Saturday night movies, performing arts presentations, even a rotating art gallery and studio. There are 51 different committees you can join if you want to participate in that kind of thing. There are about 250 apartments and 320 people living here. The youngest people are in their 60s, but there are several in their 100s who are still bright and sparkling. About 10% are couples; 30% men and the rest are widows and single women who have never been married. The women especially seem to be good support for one another. As for housing, there are many different kinds of accommodations""from studios units with two bedrooms and two bathrooms. You pay the same no matter what your level of care. If you move in completely independent, you pay the same as those who need assisted living or more extensive nursing care. That's a big plus. It's kind of like prepaid long-term care. Also, the food is quite good. I usually eat in the dining room, which has two sides""one is buffet, which is more casual; the other side is served side""a little more formal. We always have eight flavors of ice cream every day, so my grandchildren actually ask to come visit. Party facilities are also available""two social rooms on the roof level, good for parties or family gatherings. I use those rooms for my bridge group. The staff is wonderful. I don't know how they've been able to find such friendly, patient and accommodating people. And finally, the location is superb. Public transportation is excellent. You can get a cab within 15 minutes, except on Friday nights. Buses are prevalent""easy to get to anywhere from here. For people who can't get around on their own, there's an organized bus trip every day. The biggest challenge is that it's a big place. Some people have not lived in a group living situation. SO for them, living with over 300 people and eating in a group dining room is a big adjustment. Another drawback for some people might be that there' s no Alzheimer's care here now, but I understand that they're looking toward putting in a memory unit.
---
From The Sequoias San Francisco
---
An Active, Engaging Retirement Community for Independent Seniors in San Francisco
Located in the heart of San Francisco's cultural corridor, The Sequoias "" San Francisco, an accredited Life Care Community, is city living at its best. Designed to promote an active and engaging retirement for independent seniors, The Sequoias is only moments away from the Symphony, Ballet, Opera and Asian Art Museum. No wonder San Francisco is considered one of the world's greatest cities. The Sequoias "" San Francisco is city living at its best.
A Life Care Community of NCPHS
Our Life Care plan promotes an engaged lifestyle while providing access to quality medical care, including on-site physicians, emergency response, assisted living, and skilled nursing. All of these services are included in the one-time entrance fee and ongoing monthly fees. The Life Care Advantage
Life Care means you can stay on-site and receive increasing levels of care, even as your health needs change. Under the Life Care Agreement you can move from your apartment to a higher level of care in the community without an increase in your monthly fee. Life Care assists you in controlling your health care costs and provides a sense of security for your future
Fee Schedule and Amenities Life Care
| | | | | |
| --- | --- | --- | --- | --- |
| Apartment Size | Single Occupancy Entrance Fee | Double Occupancy Entrance Fee | Single Occupancy Monthly Fees | Double Occupancy Monthly Fees |
| Small Studio | $119,600-$150,300 | N/A | $3,232-$3,498 | N/A |
| Large Studio | $128,300-$216,700 | N/A | $3,537 | N/A |
| One Bedroom | $193,100-$372,600 | $223,100-$402,600 | $3,915-$4,537 | $5,631-$6,363 |
| Two Bedroom | $300,000-$781,000 | $330,000-$811,000 | $5,132-$6,749 | $6,682-$8,299 |
The following Services and Amenities are included in this agreement
Dining
Full Service Dining or Buffet (One or Three Meal Plan)
Carry-out Service Available
Housekeeping
Weekly Housekeeping and Linen Service
Fitness and Wellness
Fitness Center
Wellness Lectures and Programs
Exercise and Balance Classes
Two Levels of Enclosed Gardens and Walking Areas
Activities
Educational Programs
Art Gallery with Receptions
Rooms for Art, Games, and Billiard
Sewing and Woodworking Shop
22 Person Van for Outings 5 Days a Week
Gift Shop
5,000+ Volume Library
DVDs, Monthly Magazines, and Daily Newspapers
Beauty Salon for Men and Women
Other Services and Amenities
Utilities
24-hour Emergency Call System in Each Apartment
Individually Controlled Thermostats
Enclosed Parking (additional fee)
Digital TV Screens with Daily Activities
(also Broadcast on Channel 11 in Apartments)
Accredited Life Care Continuum:
Hospitalization Coverage
Physician On-Site Monday""Friday a.m.
Skilled Nursing
On-site Nursing Services and Clinic
Rehabilitation Center On-Site
(may have additional fee)
Assisted Living Apartments
Location of The Sequoias San Francisco
---
Request Info
Get full access to reviews, cost information, and amenities