Providence Hospice and Palliative Care
Claim 1235 NE 47th Ave, Portland, OR, 97213
Caring.com Listing
Talk to a Family Advisor: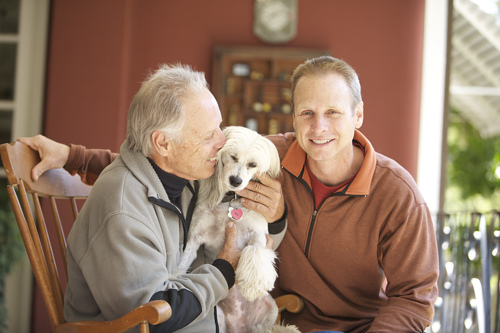 Reviews of Providence Hospice and Palliative Care
---
curio
June 27, 2015
I am a current client of this provider
We've found this to be a difficult hospice situation. As one person in our family said, it's like they expect us to do all the nursing involved even though we're untrained and unlicensed. And we're a hard-working family of non-complainers (usually). We've found our case worker to be unhelpful and not really thinking about the comfort of the patient. She seems perhaps inexperienced. They're great at delivering medications to your door. That seems to be the strength of this hospice system, so if that's your biggest need in hospice, then this one would be a good fit. Otherwise, we would avoid them. The staff are compassionate and seem competent -- the overall experience unfortunately is that this provider seems to have the client do tons of work, which is exhausting to the family. Based on conversations we've had with others who've had family members in other hospices, this is not up to the care levels of other hospice regimes.
---
Owl Woman
March 29, 2015
I am a past client of this provider
My husband and I were both former hospice chaplains. I am so very grateful to Providence Portland Hospice for the incredible care they gave us during my husband's final illness. The hospice nurse was so kind and gentle, visiting whenever she came to the nursing facility where he was a resident. The Hospice physician came out twice to see us in an effort to find the cause of my husband's edema. She and all the members of the team spent as much time as was necessary with us and then some. We couldn't have had a better experience! The nurse who came on his last night gave the final care in the most compassionate way and stayed with me when he breathed his last. We had two other hospice programs during his last year and there is no comparison Providence Hospice was far and away superior. Thank you from the bottom of my heart.
---
tggrrss
November 26, 2013
I am a past client of this provider
24 hr nurse equals a dispatch service. IV fluids are not given and frowned upon. My father has throat cancer and cannot drink fluids, they expected him to die of dehydration instead of the cancer. Forest Park Center gave me a dirty stained mat to sleep on the floor to try and dissuade me from staying with my father there were numerous open beds available but not for me. I felt like I was leaving my pet dog to be put down. If I left and came back, the tv volume would be inaudible, the phone just out of reach, the water just out of reach. They check vitals so often the patients don't get REM sleep and end up jumping and flinching like a soldier with PTSD.
---
Be cautious
October 18, 2013
I am a past client of this provider
If you are seeking palliative care through this provider be firm about your request. Our experience was not a good one. A Providence Hematologist recommended palliative care to our mother upon our first visit. We agreed with this course of action and were looking forward to meeting with the palliative care representative. The people who showed up for the meeting were from hospice. When we attempted to straighten this out, the doctor forced hospice and denied our wishes for the palliative care. What should have been a smooth transition into palliative care turned into a nightmare. The hospice care workers do not offer any medical care (not even basic). Our mother developed bedsores which the hospice care workers refused to treat. We ended up turning her care over to a different provider who arranged for the palliative care we were originally seeking. Unfortunately, the hospice caregivers lack of attention to our mother resulted in serious injuries that she will not recover from. Be cautious of this provider if seeking palliative care. They tend to push hospice in cases where palliative care should be the first step. Should members of our family even need palliative care or hospice care we will seek our services from another provider.
---
Coleen37312
July 27, 2011
I am a current client of this provider
I am my 89-year-old father's 24/7 at-home caregiver (daughter). Since his dementia took away his motor skills three months ago, he is totally bed-ridden, incontinent, and, of course, totally dependent. Providence Hospice has been there for us ever since the first "Get Acquainted" visit when he came home from the hospital. My Hospice RN visits every week; she listens and works with me to provide the best care for him that I can (her listening skills are wonderful). My Hospice CNA comes twice a week and bathes him; we look forward to her cheerfulness and her skill. My Hospice Volunteer comes once a week for four hours and gives me a needed break; she's so good with my father. My Hospice Social Worker comes every two weeks, and it's a time when she listens to me about me. Her listening and caring skills are wonderful. Everyone I have met associated with Portland Hospice (even those I've contacted on the phone with the hotline) and kind, caring, and helpful. Portland Hospice is a life-line and a tremendous help for those of us who must be at-home 24/7 caregivers. This is a difficult job when it is as intense as the one I'm doing. All the help I get is really appreciated.
---
About Providence Hospice and Palliative Care
---
Providence Hospice and Palliative Care is a hospice care provider serving Portland, OR and the surrounding area. Providence Hospice and Palliative Care offers care and emotional, social, and spiritual support for patients and their families in end-of-life scenarios. Contact the provider for more details on services and rates.
Request Info
Get full access to reviews, cost information, and amenities